Rogers turns on 700 MHz spectrum for communities in Vancouver, Calgary and Toronto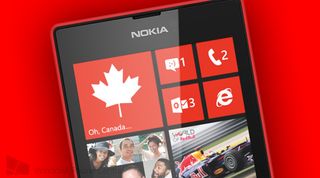 Rogers just activated their fresh 700 MHz spectrum in a few regions across Canada. Toronto, Calgary, and Vancouver are the lucky cities today, though we can expect a nationwide rollout eventually. 700 MHz has been widely described as "beachfront" spectrum that's particularly good at penetration, so you can keep a signal in elevators and parking garages, for example. It also provides added stability to everyday LTE connections.
Rogers paid a pretty penny for this spectrum in the auction in February, so it's good to see it going to good use. It's just too bad the little guys like WIND Mobile weren't able to afford to get in on the bidding process. Here's hoping Rogers starts rolling out the 700 MHz upgrade to other regions soon.
Any Rogers customers in these markets? Are you enjoying better LTE coverage as a result?
Source: Rogers RedBoard
Windows Central Newsletter
Get the best of Windows Central in your inbox, every day!
So pentaband phones will live on for a while thanks to Rogers, yay!

Indeed. Another advantage of owning a pentaband phone.

Rogers 1020 is pentaband but does not have 700mhz band.

Must be the RM-876 variant. For my pentaband 1520 RM-938, LTE includes 700MHz.

The RM-877 Rogers model does. http://forums.wpcentral.com/nokia-lumia-1020/244082-rogers-1020-pentaban...

Where does it say that it in the thread? Rogers lists the 1020 with both 1700 and 2100 for LTE. No where does it mention 700

Just click the link above you. Check the picture in the post. It clearly states LTE700/850/1900/1700_2100. If you still don't see 700MHz, just looking for 700 (without MHz at the end).

Wish the Rogers 1020 had this band.

Where. I've looked on all spec sheets and I've never seen it listed. It has 1700 but nowhere have I seen 700. Where did you see this.

Wish Rogers would get the damn Lumia 1520 ugh! Thanks Simon sage for the Canadian coverage!

Second that, I hope Rogers gets the 1520, 930 or maybe the rumored HTC One (M8) WP variant!

This! No new ones coming to Canada
Don't know what they're waiting for. They'll have to keep following up with the same series if they want to gain momentum

I bought a 1520 from Omega Cell in Edmonton and it and several other Nokia models are available at their site. Bing "Omega Cell" and look forward a great buying experience.

For those of you in gta try sn traders

But not so great prices...$325 for the NL625?! TELUS and Rogers both sell this phone for $200 outright, plus $30-$50 for the unlock! Add in taxes and it's still under $300 all-in.

Any of this penetration happening in the states?

Nope, no penetration here. None, whatsoever...

Appreciating the Canadian coverage. Keep it up guys. I'd love to know if/when Rogers will get the Lumia 930. Def upgrading.

I'm not certain if they are. Rogers is pretty good at starting their about carrying phones. If they haven't even mentioned it, I doubt they're getting it at all. Even AT&T isn't getting it.

In before the first "Robbers" comment.

Is this just for LTE or does hspa also get 700mhz? Will rural folk also get 700?

Damn. I saw that phone with the maple leaf and for a sec 1520 was all I could think about :(

It looks like Rogers (and Canada) have passed on both the 1520 and the 930 now. If they don't pick up the 1020 refresh I'm going to have to import it.

Good news for NHL players of those teams who haven't left for home yet during their long, extended breaks. Go Bruins!

Welp, I guess I'll be missing out on the 700MHz LTE on my RM-937 1520. Should've stuck with my Rogers 920.

I looked @ several att variants that Rogers carried & it looks like they never had any certified for 700mhz

Too early to tell for me today but tomorrow afternoon I'll report in on the coverage from Toronto to Caledon.

I couldn't wait for Rogers to provide the 1520 so I got it from a company in Calgary and I absolutely love this phablet. Its the best device I've ever owned.

@ least the icon supports both lte bands. To bad my sgh-t899m only supports aws lte

Here the database link for IC
http://www.ic.gc.ca/eic/site/ceb-bhst.nsf/eng/h_tt00020.html
Rm- numbers required to lookup if IC id is unknown for Nokia