Samsung i760, first of many Samsung WM Phones in 2007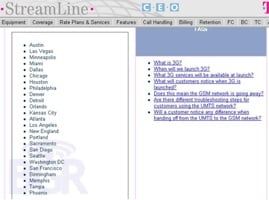 So we've seen now that the Samsung i760 has been approved by the FCC. That makes me pretty happy because I was fond of it when I got to handle it at CTIA (opens in new tab). Some better news, though, is that Samsung's German division just committed itself to releasing six (count them six) windows mobile smartphones in 2007. Some of that love has got to make it's way over here.
Even better (for me, anyway), according the unwired article (opens in new tab) is that Samsung recognizes that the big growth isn't going to come from stolid, boring business phones, but instead from "the prosumer and even consumer segment." That smells like thin, media-savvy, and stylish to me.
Windows Central Newsletter
Get the best of Windows Central in your inbox, every day!