Spotify buys The Echo Nest, a company that helps power Xbox Music and MixRadio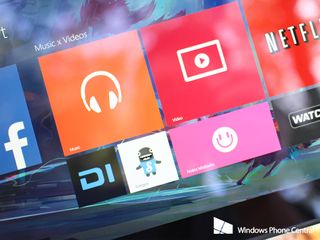 Odds are most of you haven't heard of The Echo Nest. It's a music intelligence platform company that provides various music services to developers and media companies. The Echo Nest started from spin-off research work done at the MIT Media Lab. The company offers music recommendation, playlist generation, acoustic analysis, music identification and data feeds. Developers and companies can tap into the vast data base of Echo Nest.
You might not have ever heard of Echo Nest, but you probably use their services data. Xbox Music, Nokia MixRadio, Spotify and Rdio all have components powered The Echo Nest. One of those companies just bought the Echo Nest.
In a blog post, The Echo Nest (www.echonest.com) has just announced that they'll be joining Spotify starting today. The deals of the acquisition aren't public at the moment.
This at first could seem like bad news for Xbox Music, MixRadio, Rdio and others. As it stands, they'll all be using technology that a major rival now owns. It's not all bad yet though, as The Echo Nest says that the API will remain free and open for its robust developer ecosystem.
The Echo Nest has a database of over 35 million songs. If you're a big fan of Xbox Music you'll mostly encounter The Echo Nest when you create a new Radio station. Xbox Music Radio is where you select an artist and then a playlists is created around that artist. The Echo Nest is powering the recommendations and helping build out a playlists. That's how you can select a band like Metallica and not get a Justin Bieber song playing.
The Echo Nest isn't the only music company around that provides services like that. A big competitor is Gracenote, which is also used in Xbox Music. Gracenote offers similar products like The Echo Nest. With Gracenote you can also create smart playlists with a specific genre, era, origin, artist type or any other identifier.
Inside Xbox Music, Gracenote is primarily used for its extensive database of audio fingerprints. Xbox Music uses this information to identify and match music that you already own, regardless if the albums or songs were purchased from Amazon, iTunes or ripped from CDs. Xbox Music will scan your collection and automatically fill in cover art and help clean up your collection.
The news that Spotify purchased The Echo Nest might be seem like a blow to some people, but it's not that big of a deal since competitors like Gracenote exist with similar products.
Source: The Echo Nest, Gracenote Via: TechCrunch
Get the Windows Central Newsletter
All the latest news, reviews, and guides for Windows and Xbox diehards.