Spotify buys The Echo Nest, a company that helps power Xbox Music and MixRadio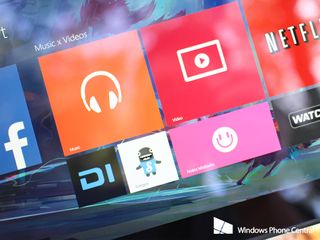 Odds are most of you haven't heard of The Echo Nest. It's a music intelligence platform company that provides various music services to developers and media companies. The Echo Nest started from spin-off research work done at the MIT Media Lab. The company offers music recommendation, playlist generation, acoustic analysis, music identification and data feeds. Developers and companies can tap into the vast data base of Echo Nest.
You might not have ever heard of Echo Nest, but you probably use their services data. Xbox Music, Nokia MixRadio, Spotify and Rdio all have components powered The Echo Nest. One of those companies just bought the Echo Nest.
In a blog post, The Echo Nest (www.echonest.com) has just announced that they'll be joining Spotify starting today. The deals of the acquisition aren't public at the moment.
This at first could seem like bad news for Xbox Music, MixRadio, Rdio and others. As it stands, they'll all be using technology that a major rival now owns. It's not all bad yet though, as The Echo Nest says that the API will remain free and open for its robust developer ecosystem.
The Echo Nest has a database of over 35 million songs. If you're a big fan of Xbox Music you'll mostly encounter The Echo Nest when you create a new Radio station. Xbox Music Radio is where you select an artist and then a playlists is created around that artist. The Echo Nest is powering the recommendations and helping build out a playlists. That's how you can select a band like Metallica and not get a Justin Bieber song playing.
The Echo Nest isn't the only music company around that provides services like that. A big competitor is Gracenote, which is also used in Xbox Music. Gracenote offers similar products like The Echo Nest. With Gracenote you can also create smart playlists with a specific genre, era, origin, artist type or any other identifier.
Inside Xbox Music, Gracenote is primarily used for its extensive database of audio fingerprints. Xbox Music uses this information to identify and match music that you already own, regardless if the albums or songs were purchased from Amazon, iTunes or ripped from CDs. Xbox Music will scan your collection and automatically fill in cover art and help clean up your collection.
The news that Spotify purchased The Echo Nest might be seem like a blow to some people, but it's not that big of a deal since competitors like Gracenote exist with similar products.
Source: The Echo Nest, Gracenote Via: TechCrunch
Windows Central Newsletter
Get the best of Windows Central in in your inbox, every day!
What's the price this time? $19b?

Hasn't been made public... Yet. I get what you are saying though.

Microsoft should probably buy gracenote then.

First let MS Buy Nokia. We don't need anything then this year. After 4 years we will buy android get their some patents and throw them of

Because MS doesn't have enough workforce to do several things at once /s...

They should as a subsidiary! And use them for data and music and apps for windows!

Came here to say that. The should buy Spotify.

MSFT may be rich, but they're nit foolish with their money. They cant just buy everything up, they have board members and investors to appease. Willy nilly purchases don't really fly with them. The Nokia deal almost didn't happen.

I've been saying this all along. Not sure if it's the available Xbox Music selection or the algorithm that Echo Nest uses, Spotify is just better.

No, they shouldn't. If Gracenote is the reason Xbox Music acts like the most-inept music software around, buyign the company behind it would be terrible. I had to stop using Xbox Music on Windows 8 completely because it auto-tagging is so bad. It messed up several albums in my library, so I had to shut off the tagging and go use MusicBee to fix what it screwed up.

I agree that it needs work but I still use Xbox Music. I find myself using it more and more. The updates seem to be making a difference and hopefully one day... It will be just as good as Zune.
Zune HD was such a beautiful device.

Thank goodness Aol isn't buying anything.

And here I thought electricity powered Xbox Music, Pandora & Spotify. Shows what I know...

Nah money powers it all! LoL

Wrong again. The correct answer is unicorn farts.

Uh oh! They won't support us no more

It would be nice if this purchase would eventually lead to a more functional WP Spotify App.

A more functional app is coming! WP Central did an article about it recently

Which ever service took my songs ripped from original debut albums and turned them into songs from movie soundtracks and greatest hit albums can suck it.

Yeah, Xbox Music is bad with that. If it's not popular, it gets treated as the most awkward, obscure stuff from the '70s it can find. It's disappointing, because they don't allow you to manually edit info like Zune did, so there's no incentive for someone to use Xbox Music if you're not one of the Premium subscribers. The standalone player's terrible for those who use local libraries.

Yep that's why I don't use it when I don't have to.

"Xbox Music will scan your collection and automatically fill in cover art and help clutter up your collection." Fixed that for you, Sam.

I'm confused...you disagree with me, but you agree with pretty much the exact same sentiment one comment above. Huh?

Different post different dimensions....
You just entered, the "twilight zone"

On the rare occasion it does work, it doesn't work properly. :/

Um...Ok. I was using Spotify for the first time today. Selected Lindsey Stirling (dubstep violinist) as the artist to base a radio station off of. I got a few Disturbed and Avenged Sevenfold songs in the shuffle. And I'm talking heavy rock/metal songs by them. So I wouldn't be worried. But it was fairly accurate at picking similar songs (mostly electronica or dubstep).

I don't use the radio features. I have no reason to when I have a subscription to download whatever I want.

So Nokia mixradio will be finished?

Nokia MixRadio is also powered by echonedt.

Oh really? I wasn't sure, but I put it in the headline anyway :P

Uhhh... Sounds about right. We'll just put in the headline.

As long as they don't do evil like google did I'm cool.

Good lord the new Xbox music app on my 920 sucks. Actually both the new app and the hub have been having probs lately streaming songs over data connection. ("File type not supported" what the hell? I'm streaming from your own service!) Not sure why I continue to pay MS for the sh*t service....

I just want Zune back. The layout was better, the control was better, the name was better, everything was better. It just worked.

All they had to do was change the name and tweaked the UI a bit. (I do see ppl complaining that it's still Zune)

So, why not keep using it? I don't get those arguments. I still use it and XBOX MUSIC without issue. If you don't like the XBOX MUSIC APP, then don't use it and stick to ZUNE. Don't understand why that's so difficult. I know RT doesn't have it, but if you used it before you obviously had a way to access it.

I do use it. On my PC. I want it back on my phone and for my rt. Its sad times. But I don't use Xbox music at all.

Is this the same company that powered Zune Marketplace? I remember CDBaby was one of them.. but I had never heard of these two. I'm asking because Xbox Music really sucks when it comes to music discovery features. Its also stupidly inconsistent across devices but thats all of MS' services at the moment so it probably has nothing to do with them.

I just want whoever powers Pandora to do the same for XBOX MUSIC'S radio. That would probably be a better company MS could buy.

I would be very happy if any of these so called "online music services" (I pay for both Spotify and Xbox music) could program a last.fm scrobbler in to one of their apps. I've been waiting since sep.-13 and my patience is running out. Even contacted both and Xbox music didn't even know what a scrobbler was!

That's exactly my problem with Xbox Music and MixRadio, they play the most obscure music they can find that totally throws me off. I find myself constantly skipping tracks in MixRadio but no matter how many times I dislike a track it will play it again, eventually. Now I know its one company behind my distant for these "radio" playlists I can find a way to avoid services that use them

Don't forget GraceNote is now part of Tribune Media and will be morphing with the video metabase there. I see GraceNote losing traction and momentum. Spotify and The Echo Nest are moving in the same direction and they share a common vision.

Sound Quality/Musicality goes down again...
Windows Central Newsletter
Thank you for signing up to Windows Central. You will receive a verification email shortly.
There was a problem. Please refresh the page and try again.