Sprint's first quarter 2014 results show they finally turned a profit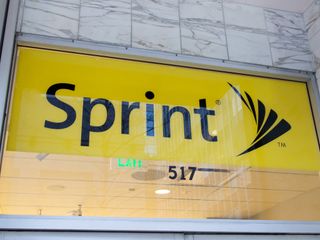 Sprint today released its earnings report for the first fiscal quarter of 2014, detailing a net income of $23 million, the best result in over seven years. The US mobile operator also confirmed that 3G network maintenance was largely complete, while LTE coverage expands to cover approximately 254 million people. Sprint had previously been struggling with new affordable plans to attract custom and forking out for upgrading 4G infrastructure.
It's safe to say Sprint is starting to turn things around. The company's EBITDA (earnings before interest, taxes, depreciation and amortization) of $1.83 billion grew by 30 percent year-on-year and the adjusted margin of almost 24 percent was the best recorded in six years. The main issue Sprint was experiencing was losing customers, which totalled 383,000 last quarter. This has been reduced to 220,000 and while it's still a sizeable figure, the amount of customers switching is at least dropping.
However, bearing the above in mind, Sprint also reports the network was able to increase postpaid gross additions by 16 percent compared to the same quarter in 2013 and retail smartphone sales almost hit 5 million. The network also added a total of 503,000 wholesale and affiliate customers during this quarter, serving over 53 million subscribers at the end of fiscal Q1 2014. As well as finances, Sprint also touches on the collection of awards obtained in the report.
Forecasting the future, the company expects calendar 2014 adjusted EBITDA to be between $6.7 and $6.9 billion. The quarterly earnings conference call will be held at 8:30am (ET) today.
Source: Sprint
Windows Central Newsletter
Get the best of Windows Central in your inbox, every day!
Rich Edmonds was formerly a Senior Editor of PC hardware at Windows Central, covering everything related to PC components and NAS. He's been involved in technology for more than a decade and knows a thing or two about the magic inside a PC chassis. You can follow him on Twitter at @RichEdmonds.
Good for Sprint. Their advertising has been pretty funny as of late. To be honest, I am glad that they switched to LTE from WiMAX. Now once LTE Advanced roles out, we might finally have a common network technology between all the US carriers. How long will it be before the carriers can shut down the old 3G tech and use that spectrum for modern wireless technology. Oh to dream.

Lol shut down 3G? Come on at least we need to get 2G networks taken care of first. I do agree it will be nice to see the frequencies put to better use.

Sprint can run out of business I wouldn't care

You know its funny reading this today.
Currently wartching the series "Fringe" and the amount of sprints product placement is damn high.

Even funnier is the Sprint product placement in the recent season of "24". Last I checked,Sprint wasn't available IN GREAT BRITAIN.

Sprint lost my business over a series of blunders. They sold me a shoddy phone, delivered an update that essentially broke my replacement, and then started rolling out their 4G upgrade in small cities so they could artificially inflate their coverage numbers. This is not the behavior of a company that is in any way interested I retaining its customers. I'm sure there are plenty of people who have had good experiences, but mine was atrocious. Unlimited or not, I will never use Sprint again.

Their speeds have certainly increased everywhere, and having 800Mhz 1x is a lot better than the 1900. Now for a Sprint Windows Phone that supports their 800Mhz LTE and 2.5Mhz LTE, come on!

1x is awful no matter what frequencies. I would much rather take WCDMA. More speed plus simultaneous voice & data.

800 is better than 1900 no matter the tech used.

Now it'd be nice if they could actually put out a flagship Windows Phone. They need a decent Nokia device or somethin...

It'd be a little nicer if Sprint had a better line of Windows Phones. Good to hear they're making profit though.

It'd be nice if they'd get some kind of new Windows Phone whatsoever. Haven't heard of anything even rumored for awhile now :(

They still suck! Was with them since 99 and they started going down hill...switched to Verizon and never looked back

Even though I'm an ATT customer I'm still glad to see this news. A mobile market with multiple healthy competitors can mean only good things for us consumers.

I use to have a palm Treo on Verizon and my friend had one too but under sprint. Text and data seem very sluggish for sprint because of the way they handle their messages (back then). Ever since then I decided never to try them out...

Yeah this is good news. Only hope this continues and they can once again compete with att and Verizon. Couple this with the recent growth of tmobile maybe just maybe, we might start seeing better pricing for our phone lines.

Firing half your staff has that effect.

When I worked for them before and after the Nextel merger they were such a great company to work for. We all loved our jobs, then they dropped us. Things went downhill from there. I seen it coming.