TikTok slams President Trump's Executive Order, threatens legal action
"We are shocked by the recent Executive Order, which was issued without any due process."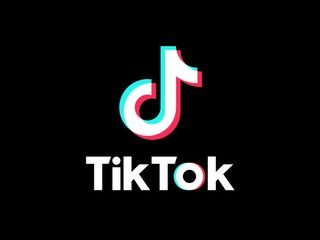 (Image credit: TikTok)
What you need to know
TikTok has slammed an Executive Order which could ban the app in the U.S.
It said it was "shocked" and that the order was issued without any due process.
It said the order risked undermining the trust of businesses globally in the United States' commitment to the rule of law.
TikTok has issued a statement fervently criticizing a recent Executive Order that could see its App banned in the United States.
In a recent post TikTok stated:
TikTok said that there has been no due process or adherence to law on the matter and that the text of the order "makes it plain" that there has been a reliance on "unnamed 'reports' with no citations." TikTok reiterated it had never shared user data with the Chinese government or censored content at its request. It also pointed to its Transparency Center, "a level of accountability no peer company has committed too."
TikTok stated:
Clearly, TikTok is eyeing up all recourse including legal action against President Trump's administration to fight the order. TikTok is, of course, currently in the process of trying to strike an acquisition deal between Microsoft and parent-company ByteDance. The ban will take effect in 45 days.
Lots of "slams" being used on the site lately.

Someone needs a thesaurus... Or better writers and editors.

If you don't like being slammed multiple times between Stephen Warwick and Matt Brown, don't read. What if they didn't see each others work? They should be replaced for a headline? Hope they write a joint post so you can get slammed by them tag team style

I thought you'd like being slammed multiple times a day

China should retaliate and ban Facebook in Hong Kong...!

Or they could halt the production of both series X and ps5 since that's where both of them are being manufactured. Or worst, stop the export of goods to the US. We would be screwed because most stuff comes from China. But I guess that would screw up their economy as well

A Chinese based business demanding a U.S. Constitutional right. Comedy gold. What do Chinese based businesses think? That our federal courts are stacked with CCP sympathizing radical left-wing judges? Oh wait....

That lead is dwindling though.....four more years will stop that leak....
Windows Central Newsletter
Thank you for signing up to Windows Central. You will receive a verification email shortly.
There was a problem. Please refresh the page and try again.