Top Rated Sniper Games in the Windows Phone Store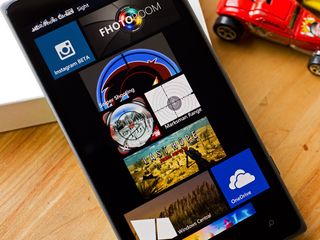 One of the more popular genres of Windows Phone games are the shooter games. Whether it is a first-person shooter or an arcade styled shooter, these games can be addictive, entertaining and a fantastic way to pass the time with.
With the popularity of the movie American Sniper, we were curious if there were any long distance shooting games available in the Windows Phone Store. For this week's roundup, we will take a look at some of the top rated shooter games that focus more on your ability to reach out and smack your target from a distance. The games will test your speed, patience and ability to hold your aim steady.
3D Mountain Sniper Shooting
3D Mountain Sniper Shooting has you playing the role of a Black Ops operative working in various mountainous regions of the world. Your goal is to eliminate the terrorist hold up in mountain strongholds.
The first-person shooter has four missions to tackle, plenty of bad guys to eliminate and simple, straightforward controls. Missions involve taking out a set number of stationary and moving targets as well as being timed to add to the challenge.
While the game is enjoyable to play, there are a couple of downsides. First, you can run through the four missions rather quickly. They can be replayed to improve your score but hopefully new missions are in the works. The other issue is the ad-support. You do have that annoying full-screen ad that appears once you launch the game and then an ad-banner occupies the upper left corner of the screen. You learn to ignore the ad-banner but it does take up a good amount of real estate.
All in all, I found 3D Mountain Sniper Shooting to be a challenging Windows Phone game to pass the time with. I don't know if it could hold up to marathon gaming sessions but for shorter periods, it does nicely.
Marksman Range
Marksman Range is a target shooting simulator for your Windows Phone that puts you behind the scope of a wide range of rifles that includes the M16, .50 caliber BMG and a .22LR sports rifle. The game includes four gaming modes that include:
Time Attack: Fire ten shots in a set amount of time for the best score
Zombie Horde: A survival game where you have to take out a series of Zombie targets with head shots
Rifle Golf: Hit all five targets within the 10 ring using as little ammo as possible
Zero Rifle: No description available and I was unable to unlock this mode
Free Play: Essentially a practice round
Most shots are taken from the 200 meter range but the distance can reach 2000 meters. Controls with Marksman Range allow you to toggle between scope and open views and toggle the scopes zoom. A joystick is present to move your rifles aim and when the joystick is active, a trigger will appear in the opposite corner of the screen. This means you will have to actively be aiming your rifle to fire a round. It's not the best control layout but does add to the challenge and realism.
As far as ballistic simulation is concerned, Marksman Range could stand a little improvement. There were times when shots were all over the place while the aim point remained constant. It was as if wind variables were at play but only the higher difficulty levels should have this feature.
Rifle recoil will knock your aim off target, again adding to the realism, but the recoil is not consistent. One shot will bounce your rifle to the left while another will bounce it to the right. It may be nit-picky but I would have liked to have seen better consistency with this aspect of the game. Another downside to the game is that it takes forever to unlock all the gaming modes, rifles and difficulty levels. The game lacks any instructions on what it takes to unlock these items and I can only guess it is based on performance.
All in all, if you like target range oriented shooting games Marksman Range is worth a try. I'd like a little more information on unlocking game features and a slight improvement on ballistic simulation. Neither are deal breakers but would improve the game's appeal.
Last Hope - Zombie Sniper 3D
There are plenty of opportunities in the Windows Phone Store to battle Zombies. Last Hope – Zombie Sniper 3D places you behind an assortment of rifles to defend yourself against the walking dead. The game has three gaming modes that include story, challenge and survival modes.
The story mode includes over twenty chapters of game play with five types of rifles to unlock. The challenge mode includes sixteen mission oriented games where you have defined goals to reach such as eliminated a set number of Zombies or blowing up a number of targets. The survival mode is simply a game where you survive wave after wave of Zombies for as long as possible.
Graphics are well drawn up and for the most part, game play is challenging enough to keep things interesting. Controls are simple and Zombies are best taken out of action with headshots. Otherwise, most Zombies will require multiple hits before going down.
You do have the option to switch from your sniper rifle to a handgun should the Zombies get too close but the primary weapon is the rifle. Coins are earned through game play that can be used to upgrade rifles, buy dynamite and power-ups to help you survive the Zombie onslaught. You can also pick up coins through in-app purchase should the need arise.
Load times can be a little lengthy but not terrible enough to make you bang your head against the wall. If your rifle aim is too sensitive, you can pause the game (or visit the game's settings) to adjust things accordingly. Last Hope – Zombie Sniper 3D is ad-supported but the ads stay on the menu screens, leaving the game screen void of the clutter.
Overall, Last Hope is a fun shooter game for your Windows Phone. If you prefer gaming from a larger screen, the game is also available for Windows 8 and plays rather nicely from a tablet.
Sniper Shooting
Sniper Shooting is a Windows Phone shooter game with more of an arcade feel about it. The game is a collection of thirty-six missions where you are tasked with cleaning up the streets by taking out the criminal element.
Aiming controls have two options, which include tilt or touch controls. If you choose tilt controls to move your point of aim, all you need to do to fire your rifle is tap the screen. Choose touch controls and you will see a trigger button appear in the lower left corner of the screen.
There are nine rifles to unlock and game play can be rather challenging with time limits on some missions to add to the intensity. Then when the first shot if fired, targets scatter like cats at a dog show, which will also add to the challenge of the game.
Graphics are nice with a cartoonish flavor, which isn't a bad thing. Rifle selection ranges from bolt action to semi-automatic styles. Most will become available by using the coins earned through game play but one rifle will require an in-app purchase to unlock.
At last check, Sniper Shooting is pulling down a 5 star rating in the Windows Phone Store with over 13,000 reviews. We think the top rating is well deserved by this arcade shooter.
Now it is your turn
Each of these Windows Phone games have strong selling points such as quality graphics, challenging game play and a variety of rifles to test your sniping skills. There are several other Windows Phone games that incorporate sniping into game play such as Gun Club 3, Brothers in Arms 3: Sons of War, Dead Earth: Trigger Man Duty and Last Shooter Call and Dead Target: Zombie. However, we wanted to highlight games that centered solely around long distance shooting and sniper rifles.
We have shared a sampling of the top rated sniper games available in the Windows Phone Store, now it is your turn. If we have overlooked your favorite Windows Phone sniper game, feel free to toss out your favorite in the comments below.
Windows Central Newsletter
Get the best of Windows Central in in your inbox, every day!
George is the Reviews Editor at Windows Central, concentrating on Windows 10 PC and Mobile apps. He's been a supporter of the platform since the days of Windows CE and uses his current Windows 10 Mobile phone daily to keep up with life and enjoy a game during down time.
Warcraft 3. Excellent sniper game.

Sniper shooting is good one to kill time, among the said games!

i really miss Contract Killer. Wish Glu would bring it back, along with its sequels.

Anyone tried MASKED SHOOTERS a multiplayer shooting game for windows phone
http://www.windowsphone.com/s?appid=07be9d1f-43d7-44f9-ba3d-ce20f9144bf9

Will download and try it, thanks for recommending.

@sanjeet_deshwal
Amazing game...just like playing CS multiplayer on my phone.Thanks bro!

Sniped us with that article

Can't believe he using Instagram BETA;P

I still let Instagram Beta app installed. I use it for browsing posts and uploading. 6tag is more featured. I use it for downloading pics/videos. :p

Just tried '3D Mountain' and 'Sniper Shooting'. Both buggy and poor controls.

Sniper shooting is so buggy and the ads are just do intrusive: i played it for 5 minutes and removed it right away.

Miss the old days playing Contract Killer on WP7. Was a decent sniper game, it would be great to play it in WP8.

Ohh ty tysm...i was looking for this a while... Ty.. (:

Windows have only sniper shooting games don't have FPS shooting and moving games.

Can't run them on low end devices...

my favourite is Dead Target Zombies.

Same here but I haven't uninstalled it and still play it sometimes.

All these games are immature...

What is it about a harmless type of entertainment that makes it immature?

Wish mc4 will be free one day.....!
Windows Central Newsletter
Thank you for signing up to Windows Central. You will receive a verification email shortly.
There was a problem. Please refresh the page and try again.