Report: State of Decay dev Undead Labs suffered from mismanagement, toxic culture
Some employees are reporting "death by a thousand cuts" issues instead of major allegations.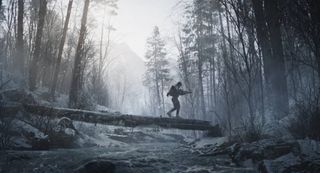 (Image credit: Xbox Game Studios)
What you need to know
Undead Labs is one of the many teams at Xbox Game Studios, focused on the State of Decay franchise.
According to a new report, Undead Labs has faced several issues since being acquired, with HR problems and mismanagement from studio leadership.
Microsoft has reportedly taken a hands-off approach with the studio for the most part.
Some of the employees are reportedly hopeful for the current state of the studio.
Acquired in 2018, Undead Labs is one of the many teams picked up by Microsoft as part of its rapid expansion in gaming over the last four years. The studio is working on its biggest game yet, State of Decay 3, but a new report indicates the studio has struggled with leadership over the last couple of years.
According to a report from Kotaku, which cites 12 current and former employees at Undead Labs, all speaking anonymously, Undead Labs has faced problems in its management and HR structure over the last few years as the team has struggled with early development of State of Decay 3.
Employees state that pre-production has been messy, with siloed teams working on features like refined parkour movement or dynamic animal spawns, even though the core "player fantasy" wasn't decided upon. These issues were reportedly excarberated by management decisions like having the game announced with a trailer early at the June 2020 Xbox Games Showcase, with one current developer stating that "we didn't want to announce the game because we didn't even know what it was at that point."
Kotaku states that former studio head Jeff Strain did not respond directly to its requests for comments. Instead, Strain published a list of responses to questions on his Medium on Wednesday. Strain is stated as acting like an "absentee father" before leaving the studio. On his Medium, Strain writes that "I can understand how some people could see it that way," citing his general level of exhaustion and travelling frequently to visit his family.
Employees allege that women at Undead Labs faced issues with having their voices heard in meetings or being listened to at all, something described not as one particular serious incident but instead a "death by a thousand papercuts version of sexism." Meanwhile, former HR head Anne Schlosser was accused of being unhelpful towards people who did turn in complaints.
"The culture the studio had up until recently was not the most hospitable for anyone that was not a white cishet man," said one current developer, adding that "It's improved in the last six months or so. But the studio hired a lot of diverse talent that it did not adequately support [in the past]."
Current studio head Philip Holt is also accused of "fast-tracking" the employment of his friends from other studios, something Microsoft explicitly denied, according to Kotaku. It's not clear what the breaking point was, but Microsoft eventually stepped in, interviewing numerous employees, which was followed by the departure of Schlosser from Undead Labs in September 2021.
The development of State of Decay 3 is also noted to have had a rough pre-production phase, with pressure from Holt on the team to meet specific internal milestones. Kotaku notes that outside of the exception of Schlosser mentioned above, Microsoft has taken a very hands-off approach with Undead Labs.
"There was no visible intervention or support from [Microsoft]," per one employee.
Some employees reportedly think the studio is now on the right track, with one saying of State of Decay 3 that "it could be such a cool game and we've got a lot of great people working on it, and I just hope we don't repeat the terrible habits of the last few years."
Windows Central Newsletter
Get the best of Windows Central in in your inbox, every day!
Samuel Tolbert is a freelance writer covering gaming news, previews, reviews, interviews and different aspects of the gaming industry, specifically focusing on Xbox and PC gaming on Windows Central. You can find him on Twitter @SamuelTolbert.
Jeez. Is every studio going to have one of these headlines eventually? Makes me think a lot of things. Is it the industry? Is this a snowball?

It makes me think of finance. The thing is, people really do have to speak up in order for the problems to get aired out. Otherwise, it's another decade of Mad Men. But it takes some courage. (In my experience, frivolous complaints are not things that snowball, and are usually initiated by troublemakers that no one respects. In my thinking, there has to be some widespread agreement about real problems for worker complaints to reach that critical mass where management, and maybe the press, take notice.)

Andrew covered it well, but as someone in tech I can say it's the industry. But it's also a lot of other industries. I've seen a lot of what is described above personally.

This happens everywhere. It's sad but it's nothing new. The bigger the company the more prevalent it is because people are people.

That's what I thought. I mean, culturally of course, this needs to be done, it has to change. But it's everywhere. It's a common ocurrence.

This is not a common occurrence in typical corporate America. I have worked in IT in a couple of Mid-Western enterprises and none had issues like this. This is really a gaming company problem. Its the kinda of people who are attracted to this kinda job create this kinda environment. Think about Hollywood and why its riddled with Weinsteins, Polanskis, etc, because they attract those kinds of people.

People should read the full article from Kotuku and Jeff Strains response, it will give more context and let you make up your own mind. There are obviously HR problems at the studio when they went from 40 devs to over 100 in a short period of time and then Strain left but it's very difficult to figure out what the problems actually are as the accusations are rather vague.

Maybe these headlines should be passed around more carefully then, because in this climate they paint a very bad picture of any studio, I'd say to the point of damaging it. Dunno, backlash movements are never that good.

This has gotten ridiculous. I feel everybody just complains to take advantage of companies. Big companies like Microsoft. It's modern day extortion.

Wow. I knew that Microsoft was being hands off with their new gaming acquisitions but I didn't realize that it meant letting them keep their own HR department. I thought that it would all roll up to Microsoft. I think that would eliminate a lot of these issues.
Windows Central Newsletter
Thank you for signing up to Windows Central. You will receive a verification email shortly.
There was a problem. Please refresh the page and try again.