Untamed Workforce: Hilarious Windows Mobile Marketing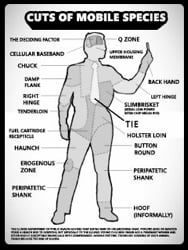 Microsoft has a freaking hilarious new online campaign: Are you Untamed? - www.untamedworkforce.org. It features great videos of mysterious mobile species like "Emailius Nonstoppicus," and "Cantfindicus Phonicus." There's a more standard site where can sign up for updates and the like (opens in new tab) as well. Go on, embrace your inner mobile nerd and watch the video below. You know that's been you at one time or another.
Via David Ciccone (opens in new tab)
Windows Central Newsletter
Get the best of Windows Central in your inbox, every day!