Video of Nokia Maps so stunning you'll do a double take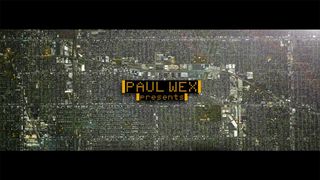 Videos from the tech community never stop amazing me with their creativity and work. For example, the Lumia 920 has had some crazy unboxings and hands-on. Here's one from Paul Wex that made me do a double take once I realized it was using images from Nokia's 3D HERE maps.
Wide Web World is an impressive video taking you around the globe to major cities like Los Angeles, London, San Francisco, and more. Maybe I still need caffeine this late in the day (or some new glasses), but I clicked play and watched this without picking up on what exactly I was looking at. I assumed the footage was from Lumia or something. Either way, it's impressive how detailed Nokia has made these 3D maps for us all. Now all we need is to get some 3D mapping on our HERE Drive apps and we'll be set.
Source: Vimeo (opens in new tab), Via: FastCoCreate
Thanks for the tip Amir H!
Windows Central Newsletter
Get the best of Windows Central in in your inbox, every day!
http://www.youtube.com/watch?v=t1yzIeBRh5o

http://www.youtube.com/watch?v=lrhhvRwqXYY

Call me crazy, but... LUMIA 820!!!!!

Call me crazy, but... it's too thick.

No woman would ever say that.

These GTA V companion app is always little bit too big... is the content really that much?

RACHEL!!! WHERE IS SHE???

Unless I see some crop circles, not impressed.. :P

King Nokia, and Lord Elop-sus-ssiah-llah always making the haters seethe. Keep up the good work, I am not worthy of all these amazing efforts.

Will you offer yourself up as a virgin sacrifice to the all mighty? :)

I am not good enough, me and my lumigod 920

Not trying to disrespect and anything, but you always post the same and is getting me sick.. Dude is just a cellphone company (if make with sarcasm once is ok, but is getting a bit out of hand IMO)

Or you can ignore my fanboyism

So what let him like Nokia what da problem is lol

What? That's what my phone looks like. I don't get it.

Why can't they build a Flight Simulator using that? Microsoft canned Flight after only two area pack releases (Alaska and Hawaii) and said no more. Ask Nokia. Maybe they can do it.

Awesome, now lets get the entire world 3d mapped and get that app out on lumia's ASAP and watch everyone jump ship to WP. Within one month the marketshare for android and iphone would plummet to single digits.

So... HERE Maps 3D, licensed from C3, which was bought by Apple, and used in Apple Maps. Still Nokia made those for us all anyway?

Just be happy. It's almost Friday.

Is it already out? If so, how do you use the 3d part?

You can't get it on your phone just yet (I think), check out the website on your PC - here.com

Is it bad that when you go there, it says you need a non-IE browser to use the 3D feature? That is not a good thing for IE, especially for Windows Phone

Won't play on my 822. Just me?

Try downloading the vimeo app then playing the video in there. I initially could not play the video. After downloading the app and registering I had no issues (I did have to search for it within the vimeo app).

Hoorah! Thanks for the tip! I thought Vimeo was a MS product? I was thinking it was odd that one MS product wouldn't work on another, but then, this IS MS/Windows we're talking about! :)

Phone's charging for the night, so will take a looksee online


Huh. I just tried here.com on my pc, and it says for the 3d mode I need to use firefox, chrome, or safari... Why not Internet Explorer 10?

Really, great video than no IE?


Very Bad for Windows RT users. :( no WEBGL in IE10

If they don't want to make this IE compatible they NEED a WP app asap.

The more I see stuff like this from Nokia, the more I want MS to let Nokia HAVE AT Windows Phone. Let them do what they do without restriction...to a point. But let them rock the OS, Nokia style. It'll be all kinds of awesome.

Clearly never used Symbian?

Symbian was awesome thanks to Nokia. Even Nokia/Here Maps are from Symbian. Until today Symbian is the most accomplished OS. Even Android is still trying to catchup.

Clearly. Never used it. Tell me about Symbian OS? In YOUR experience that is. What was/is so amazing about it that your unbridled enthusiasm over the OS lead you to make the point?

I couldnt get the video to play with vimeo, so here's the mobile YouTube link: http://m.youtube.com/#/watch?v=eztEQF7f0Y4

Ok, doesn't Bing maps give you a view similar to this? And doesn't Here Drive use Bing maps? I think I'm missing something

Nope, using Nokia maps (Navtech, bought by Nokia some hundreds years ago)

How did he get that view? And how come his HERE 3D maps look so much more realistic than what I get when I visit HERE.com?
Windows Central Newsletter
Thank you for signing up to Windows Central. You will receive a verification email shortly.
There was a problem. Please refresh the page and try again.