Vodafone Australia to start Lumia Denim rollout March 14 for Lumia 630 and 930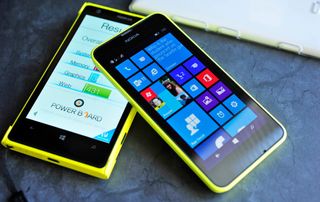 Vodafone Australia will begin to roll out the Lumia Denim update to owners of the Lumia 630 and Lumia 930 smartphones on Saturday, March 14. Since it is already that date in that country as of this writing, we can safely say the rollout should begin in just a few hours.
The news comes via an update on Vodafone Australia's software update website. This is good news for owners of the Lumia 630 in particular. In January, the carrier said that smartphone would not receive the Denim update due to "issues found in testing". It would appear that situation has now changed.
Keep in mind that even though the Denim rollout starts soon for those phones, it might take a few days for all owners of the Lumia 630 and 930 on Vodafone Australia to get the update
Source: Vodafone Australia (opens in new tab); Thanks to Adam for the tip!
I can't believe i am saying this but,
" when in india !! "
It was promised at feb end still no denim for 625,630,1320

It seems when the windows 10 will be available for update for other model that time Lumia 1320 and others will get Lumia Denim in India

Actually I don't see any connection,

Denim is out in India 1320..

It's out now...lumia 1320..receiving it. .india

625 and 1320 already received Denim in India. Left: 630, 630 Dual Sim, and 730.

What are the new features on lumia 630 on demin ??

why are we always being missed??- Philippines Lumia 920

Well, I can tell you that there's zero improvement on my Italian CV 920. In fact the screen lockup issue is even more common than when it was on Cyan with PfD.

Exactly the same question.. When denim update will arrive in Pakistan for all Lumia phones. I am desperately waiting for Denim update for my Lumia 630..

Man is att ever going to finish denim, so far its on one phone, come on

Why Microsoft have skipped Lumia 1320 for India

Denim is now available to 1320 ..india

Might as well chime in with a useless comment... When in Canada!!! :-)

How long has Denim been rolling out for now, like 6 months? Keep up the great work MS!!

If Denim update can be released for Lumia 630 carrier models then what's the big issue with country variants?

AT&T Lumia 635? No denim yet from AT&T...

I got denim on my Saudi L920 yesterday

Microsoft is treating windows phone like a hobby,they don't seem fully committed.It's a shame because the OS is one of the best out there but its failing because they will not commit enough resources to it.Windows 10 has the potential to change everything,but will Microsoft continue to drag their feet even after 10's release?If so it too will fail :(

I don't think 3 months a lot of wait. It started around December 18th

Where is denim update for Lumia 1320 India

When in Bangladesh????
Lumia 520 didn't get denim till now!!!!!!!!
Microsoft plz keep your eyes on is! Don't forget us!

Yes Lumia 1320 India denim update is now on. Finally got it.

Is win 10 os free or cost to update in India, Lumia 630
Windows Central Newsletter
Get the best of Windows Central in in your inbox, every day!
Thank you for signing up to Windows Central. You will receive a verification email shortly.
There was a problem. Please refresh the page and try again.