Windows 10 Cloud will run Win32 apps, but only from the Windows Store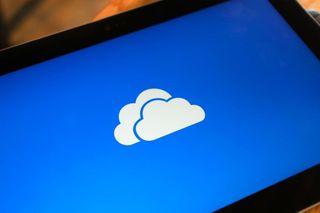 Build 15025 of Windows 10 Cloud leaked onto the web just a few weeks ago, giving us a first look at what we can expect from this newly locked-down edition of Windows. Curiously, that leaked build had blocked Win32 apps from everywhere, including the Windows Store, which caused some reports to incorrectly claim Windows 10 Cloud wouldn't be able to run Win32 at all.
Today, we can confirm that Windows 10 Cloud will be able to run Win32 apps from the Windows Store, much like on any normal edition of Windows 10. That means you can run apps like Slack on Windows 10 Cloud. This is excellent news for both users and developers, as it means you won't be locked out of the Win32 ecosystem entirely if developers wish to add their programs to the Windows Store.
This news is confirmed thanks to a much newer Windows 10 Cloud leak that appears to be untouched and working as expected. You still can't run CMD or Regedit, but we've confirmed the ability to download Slack, Tweeten and other Win32 apps from the Store, which run perfectly fine.
What's more, Microsoft has updated some of the dialogues when trying to install a program from outside the Windows Store on the latest build of Windows 10 Cloud. When attempting to install a browser like Google Chrome, Windows 10 will popup a message telling you why Edge is better, instead of just saying Chrome can't run on this edition of Windows.
Windows 10 Cloud will be the first edition of Windows since Windows RT that can't run Win32 apps from the web. With Windows RT, it was an architectural limitation with x86 programs, but with Windows 10, it's simply a security measure that also encourages users to upgrade to Windows 10 Pro if they really do need to run Win32 programs. It's highly likely that Windows 10 Cloud will be aimed at enterprise and education, rather than consumers. We'll hopefully learn more about Windows 10 Cloud over the next few months.
Get the Windows Central Newsletter
All the latest news, reviews, and guides for Windows and Xbox diehards.