Windows Phone 8.1 now on over 5 percent of Windows Phones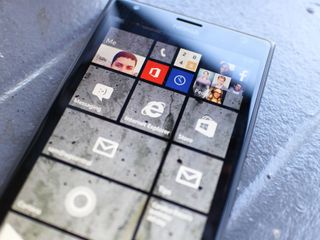 Another month has gone by since we last looked at Windows Phone statistics from data provided by AdDuplex. Last month we looked at the Windows Phone ecosystem for the month of April 2014. There we learned that Windows Phone 8.1 was already on 3.1 percent of all Windows Phone devices. How did that number do for the month of May? Read on to find out.
Windows Phone 8.1 now on 5.2 percent of devices
That's right. The update only available to 'developers' and those with the Lumia 630/Lumia 635 has crept up to over 5 percent. Windows Phone 8 comes in 77 percent and Windows Phone 7.x drops a little to 17.8 percent.
Lumia 520 still on top, but losing share
The Nokia Lumia 520 is still the most popular Windows Phone ever. That said, other devices are slowly gaining popularity and eating into the Windows Phone device market share that is commanded by the Lumia 520. About 33.7 percent of all Windows Phone devices out in public right now are the Lumia 520, followed by the Lumia 625 in the number two position with 6.7 percent and the Lumia 920 in third with 6.2 percent. The surprise is the Lumia 521 (exclusive to T-Mobile here in the United States) jumping seven spots to take the number four position with 6.0 percent.
Top phones around the globe
Here are the top three phones for a handful of regions around the globe. Note the dominance of entry-level models in every country.
United States
Nokia Lumia 521 (36.7 percent)
Nokia Lumia 520 (18.2 percent)
Nokia Lumia 920 (7.4 percent)
Brazil
Nokia Lumia 520 (45.0 percent)
Nokia Lumia 710 (15.7 percent)
Nokia Lumia 720 (11.5 percent)
Spain
Nokia Lumia 520 (52.1 percent)
Nokia Lumia 625 (10.0 percent)
Nokia Lumia 710 (6.8 percent)
South Africa
Nokia Lumia 520 (51.1 percent)
Nokia Lumia 610 (9.4 percent)
Nokia Lumia 920 (5.4 percent)
Russia
Nokia Lumia 520 (19.6 percent)
Nokia Lumia 920 (9.5 percent)
Nokia Lumia 720 (8.0 percent)
France
Nokia Lumia 520 (43.3 percent)
Nokia Lumia 625 (14.8 percent)
HTC 8S (6.5 percent)
Czech Republic
Nokia Lumia 520 (27.6 percent)
Nokia Lumia 920 (10.0 percent)
Nokia Lumia 800 (8.3 percent)
Poland
Nokia Lumia 520 (24.5 percent)
Nokia Lumia 625 (13.4 percent)
HTC 8S (9.4 percent)
India
Nokia Lumia 520 (39.7 percent)
Nokia Lumia 720 (12.2 percent)
Nokia Lumia 625 (8.5 percent)
Thailand
Nokia Lumia 520 (44.3 percent)
Nokia Lumia 620 (16.5 percent)
Nokia Lumia 720 (11.9 percent)
The data above was collected on May 26th from 4114 Windows Phone apps running the AdDuplex SDK. The full report will be available tomorrow at blog.adduplex.com.
Windows Central Newsletter
Get the best of Windows Central in your inbox, every day!
I forgot 8.1 wasn't official yet :) glad I didn't wait for my carrier to roll it out.

Crazy, right? That's an impressive number considering the situation.

Agree very impressive, as a IT manager in UK seeing many businesses switch to Nokia Lumia devices which we're helping them migrate however we are now advising that they wait and invest in 930 when available despite the Glance screen missing which is a big let down as these guys are coming from Blackberry mostly also iOS devices and Glance screen would have been fantastic feature for executives specially. P.S. Suggestion (as highlighted rather often now :-p): please replace current discussion area with Disqus as it's much more user friendly also has a Windows Phone app which works very well.

I must admit, every site that has replaced their site commenting within the past few years (Top Gear and, very recently, TechRadar, to name two) have replaced it with Disqus - which seems to work! Maybe something to consider.

It works very well, it can be as simple or as advance as the user prefers and best of all is single login to check/manage all discussions/comments.

I agree it does seem to be a very good and simple system. I have seen some have their issues with Disqus, but even those see it as a better system overall (no system is perfect, I have never had any problem woth it). One thing to consider - I dunno if each site in the MN community sorts their own commenting or not - it does seem similar, but with different themes for their sites colour schemes. If it is a common theme across all MN sites, it is likely it will be something for them to consider, as opposed to WPC. But hey, I dunno how it works, need to ask Dan for that.

+1 for Disquus. It has much more features. Easier to track down your own comments.

Am I the only one to prefer wpcentral remain exactly like this ? Dont like Discus so much, wpc works amazingly, no reason to change for me...

Hi, here is just three examples of the inconvenience with it: No Like/Dislike buttons No ordering options (at least not on the desktop version) Built-in Spell checker under IE11 does not work with the message area and the one provided by the site is rather unreliable It is personal opinion however out of 10 people we meet in our field 7 intend to already have Disqus accounts also prefer it.

Dont like the UI of discus (too ios) and I find it slow...Text editor seems laggy too...

I've had quite a few problems posting comments after the Mobile Nations merge.

If you are on WP why don't you use the wpcentral app? The commenting section is a breeze to use (writing this there now). I'd rather not have to start another app just to comment on an article I read on the wpcentral app.

Bring on Discus, was just thinking why WPC doesnt use it a few days back.

My colleagues and I have been requesting this for some time however no response as yet, @Daniel Rubino needs to bring this to the board's attention :-)

People using the app have no idea what you are talking about :)

Do you think we'll lose data sense on at&t once the official update rolls out Dan?

More than likely. At&t are assholes about data and love to rape there customers. Just my opinion though.

Call me cynical but I feel like this is a bad thing. It seems to me that 5% of WP owners are enthusiasts, developer's, and a couple people with the new 8.1 phones. Seems to me that this group of people should represent a much smaller total of the entire WP ecosystem. The goal here is for mass ecosystem adoption not adoption by enthusiasts/developers.

This is what I was thinking. I mean it's not a terrible thing, a dedicated user base; I mean, what percentage of iOS users do you think are "enthusiasts" comparable to those on iMore? BlackBerry has its enthusiasts, but it's not like it's dedicated fans that will save the OS. Windows Phone needs to appeal to the masses, which I think MS is doing a great job working towards by supporting all of these fantastic entry level devices. I'm sure I'm just reading into the numbers a little too much.

think youre possibly over thinking it. i helped upgrade people around me to 8.1 that had no clue and ive read others do the same its hard to infer anything concrete from this data except for 5% of windows phones are 8.1. as a flip point of view to your other point - i would rather have a large enthusiast backing behind my platform. Enthusiasts are loyal and will encourage others to try it, non enthusiasts dont have the same platform loyalty... food for thought

This. I do the same thing. Encourage and upgrade.

Geez. Lots of dedicated users excited about the new version is BAD news now? Some people are never happy... :)

Tell me about it. Lol Smh

I never said that, it's only a bad thing when they make up the majority of the given market share (which, to be clear, I never said was the case with WP). Like I said, what percentage of iOS or Android users do you think are enthusiasts?

Everytime I've had an issue with at&t they are quick to give me reimbursements. I had a data issue where there could've been potential overages but before it even got that far they gave me $45 credit on my bill. I never went over so my bill was less... I've had good experiences with at&t (except when it comes to updates...)

That's good. I've had good experience with them as far as my uverse is concerned but when I had a phone plan through them, they raped me lol. I switched to straight talk months ago and I'm never going back to them for phone service.

Same here-never any problems with getting something straightened out and sometimes get a credit. Also got my 1520 for 99¢ and early upgrade when I jokingly said to the CSR "think you can hook me up with a Nokia 1520?"

When 8.1 is out, do I have to wait for the carrier to update? Isn't it just press a update button at settings or something similar?

You can check for the update by pressing the button at any time, But whether it returns a result that there is an update is very much tied to the carriers. This is all assuming you have a branded phone, ie. one with a T-Mobile, AT&T or Verizon logo on the phone among other carriers in other countries.

Oh ok. I am planing to buy from a Nokia retailer, not from a carrier. This way I may avoid waiting for future updates I guess. Thanks for the reply!

More devices on WP7 than 8.1....

But 8.1 updates have not even started yet. That's just a few weeks of 630 users and all the rest are 'Preview for Developer' people. That's crazy.

Yep. Crazy. Thats what we do...

We WP owners are hungry for updates.. We install whatever they give, cause we don't see them (updates) much often.. (just kidding though)..

Kinda disappointing that Microsoft announce a product that have RTMed only to release it officially 2~3 months and more often much later. They should strive to release a RTM product within 1 month of it's announcement.

... Why? How is this a reasonable expectation? Most things go RTM several months before launch, manufacturers install it on their devices, find the issues, report back to MS (or whatever software dev), get patches, make modifications, and then finally push to consumers.
And what is happening with WP8.1? RTM was released about 6 weeks ago, 4 weeks later we got a major bug fix update, now manufacturers are doing their mods... this is normal dev cycle stuff, and I expect to see WP8.1 released for most devices within the next month or two. Those of us with Lumia devices will take a little longer because there is WP8.1 OS update and the Cyan firmware update to deal with rather than just a simple OS update, but that is the price you pay for having a device that gets more active support.

Manufacturers only install the software onto their devices, doubt they'll go into details running every program/task. There isn't anything major about the bugfix release to WP8.1. While it does fix some issues, battery life still drains much more as compared to WP8, will get kicked back to home screen at random, phone still heating up like nobody issue despite running simple task only. It is us end users who do all the day to day testing and reporting back to Microsoft.

And here's me still stuck on WP8 GDR2 because Microsoft and Nokia can't be bothered to fix the "downloaded but cannot be opened" bug. Three hard resets later and all that's happened is I've lost game saves, data and the battery life is awful. Thanks Microsoft for 8.1, but how about fixing the bugs in 8.0 first??

That's what 8.1 does fix bugs in 8.0 ;) but Have you tried the Nokia Repair Tool? (I think that's what its called?) it might be able to bring you up to GDR 3

Yeah but a bug that prevents users from upgrading to a newer version pretty much kills the phone. It's almost like Microsoft putting two fingers up at users who have the problem. NRT doesn't work (doesn't even detect the phone yet other Nokia apps and WP app do just fine) and Nokia say I must have broken the device and advise me to get a new one (that's okay, I'll grab an iphone at upgrade time...).

Matt - is there a fundamental problem with you taking it to be repaired? Iphone users take theirs
to the apple store. Its not like iPhones never break....

Nokia Care say I've broken the phone and will charge £179 for a repair. I've done nothing! So they tried to sell me a new one! The software doesn't work and Nokia don't want to know. At least Apple would have just swapped the phone there and then!!

And there's your answer. Its broken and Apple also charges you for that.

It's a software issue, well documented around the web, Microsoft even so much as admitted it themselves as have Nokia. The phone isn't broken any more than my 710 is simply because its running 7.8 and wont upgrade to 8. Nokia want me to buy a new phone, and yet my phone itself works perfect. Everything on it is fine, except for their own software issue. They are disgusting, and I'm guessing things are only going to get worse now that Microsoft are the boss. The care points are now reliant on Microsoft to remunerate them for work carried out, and Microsoft don't like paying the small guys, hence their reluctance to repair.

I don't believe a thing you're saying - you're probably just a troll.

Have you taken the matter up to Nokia directly or gone to your nearest Care Point instead of using the online Care platform?
The online Care teams obviously not doing their job correctly. I once was in a similar position and had to send in my phone because of the gears of death issue after atempting to update. I choose to fill out an online repair request but after a week they said It was my fault and wanted to charge me (Nokia certainly made a wrong choice with their care partners), I demanded to send it back and that I will report this. The phone was send back without a comment and I was going to the nearest Nokia Care Point (sadly they closed the one that was available earlier in Amsterdam so I had to take it with me on my vacation to Berlin, Nokia Shop Neuköln, these guys are awesome) and they then send it in with the demand to have it fixed.

Apple doesn't hand out new phones if your phone breaks.

You think Apple doesn't want to sell you new phone? I had the same problem and they didn't bother asking me what's the problem, only said it will cost you this amount of money for a new phone.

Well I had same problem with my iPhone 4 was NT able to update I to 7.1 n the apple people said that the phone that u r using I not genuin now that is shit

Boot into recovery (Power + Vol down)

*more devices playing ad-based games on WP7 than WP8.1. These stats are interesting, but hardly accurate. If users don't play games, or only play paid games then they won't be represented.

I'm am 8.1 user who doesn't really play phone games, and the few I do are paid.

It is like getting the world population numbers only to find that a previously unknown village of 10,000 people in Siberia were overlooked. The number becomes inaccurate, but on the whole it is still more than good enough to give a good representation of the overall picture of the world's population.
I am sure there are a few people out there who only play non-add games, but most people are going to log into at least one over the course of these quarterly reports, and that is all it takes.

My bad! I read WP now over 5% of marketshare...

Still waiting on the real deal. Hopefully soon someone will be calling me Master Chief.

Don't wait! Go ahead and update! You're missing something gorgeous!

Agreed, you'll lose nothing from updating. And its so easy.

And her name is Cortana.
And she's naked!

She is wearing a phone :D

I guess when I installed it today, I was also able to push MS numbers over the top.

I'll drink a beer to that

I think official release of 8.1 is june 26th

Doesn't it vary by carrier?

I believe that's the day they hand it off to carriers, add a few months and that's the date AT&T will release it.

Hopefully now that 2.5 million (I think I did that math right) are on the preview, the carriers will be more willing to let the OS update go through directly from Microsoft.

We will see them all tomorrow.

I doubt it. Data Sense was enabled in the preview. But I suspect when AT&T releases the final firmware, it will be removed. Can't have people independently verifying how much data they use you know....it might prevent overages.

What's so hard about sending a text to *3282# everyday to find out how much data you use?

Because of how many times it sends me a text back saying it's not available right now, or how it's inaccurate a lot of the time. It doesn't update in the fly.

Impressive speaking of numbers Nokia or Microsoft aren't gonna be releasing sales numbers for windows phone anytime soon are they?

Do you think they'd revert my phone to 8.0 if I sent it in for a repair? I mean I already did. I'm just wondering what it'll be running on when it gets back to me. :)

I think it depends on your Microsoft account. Not sure about this

Well, I did enable dev-prev, but I guess that won't be pre-installed when they reset it. ;)
It is a NL920 btw, and it was sent to the Szombathely Nokia repair HQ something.

Here in Germany, I got it back with 8.1 still on it

Nope, when I send mine 3weeks ago, I got 8.0 back. I'm Dutch btw and I sensed I to Germany.. However, Nokia service is very good, they gave me a free new battery, a free new yellow case for my 920 etc. Even when that wasn't even the problem

Well I could use a free new battery as well. Why the heck don't I live in Denmark? :D

Wow WP has a lot of "Developers" :)

"Developers" means %1 of 8.1 users: Developers. Others: No comment.

I'd say make an app called 'Preview for Enthusiasts' and it gives updates even before developer updates and I'll bet you I'd be the first to do that! :)

Developers developers developers developers developers developers developers

Wow, this is a surprising number for sure. Goes to tell you that WP has a strong dev presence.

All have 1+ phones lol. I have 2 lol. Add me on lol turkey: ArdaOzkal

But exactly how many devices is 5%?

Well, considering in my household alone there are 4 Lumias running 8.1 despite 2 of them belonging to people who have no clue what that means, I gues those 5% don't surprise me. If every one of us here updated our phones and the phones of those around us...lol (Also, what on Earth is wrong with WPC's site that I can't use them properly on Chrome? Everytime I want to comment I have to use Firefox otherwise I get an error message on Chrome...)


I think the better question is what is wrong with DJCBS that he is using Chrome :p

Wait...why shouldn't I be using Chrome? I've been using it for years alongside Firefox...:P

If it works in FF and IE, that says the problem is with Chrome.

Really? The fact that it works with FF hadn't yet led me to realize it was a problem with Chrome... /s

I updated about 20 LOL, all my parents/family/friends :D

If it would be sent out by the carrier, the percentage would be bigger. What's the hold up?

I added to the 520 counter last night. My 920 took a nasty spill and had to get replacement ASAP. updated it to 8.1 as soon as I could. Don't realize how much you miss swipe text until you don't have it again.

That's wuz up WP ALL DAY!

Lumia 720 in Brazil!!!! 11,9%! :D

Can't believe 710 is still on the top list. I have one that has been used for less than two weeks))

Higher percentage than gay people in the US

Xbox music, Xbox Video, and Xbox game hub still sucks on 100% of Windows Phones ;)

Yeah...that's what it says.... Sucks ;)

Both suck and sucks are correct actually.

Can't seem to get screen reload bug fixed ...tried everything! Hopefully official release addresses this issue! Sometimes it takes a minute for screen to come back.....very annoying!

Nothing different is going to come with the "official release" seeing as the preview is the same. The only thing different we will get is the firmware update from Nokia.

It is not the same, with GDR3 that was the case but Joe confirmed to us all that the 8.1 developer preview is NOT the same as the final OS version, it is a pre release version that will have bugs that will be fixed for final release as well as being coupled with the device firmware

That's a shitty unreliable source. I stick to my original comment. Prove me wrong.

They already released a bug fix to 8.1 .. You don't know what your taking about

No shit Sherlock. To the preview. Next statement please...

Joe Belfiore said it in his Reddit AMA. I don't have a link on hand but I'm sure someone does.

yeah I would love to have windows 8.1 the phone was just too expensive to void my warranty wonder if most people kno it voids your warranty and u can't take it back if it breaks or something

I have done it on 6 Windows Phones in our household all on 8.1 preview and running great, (have one old htc titan too), and have also sent my phone of to be fixed once i smashed the screen dropped on tiles, you can use the nokia recovery tool to reset your phone back to Windows Phone 8.0 if you are worried about the warranty, should be fine but i guess some carriers may be unreasonable, if the phone is in the same condition they sold it to you in (software wise) i would say that should be ok?.....plus the new Windows Phone's (8.1) are becoming very low cost so worst case you could always invest in a new one...but i don't think that will happen?...

Seriously, Microsoft needs to push a solid mid-end WP device. Not everyone on a budget is restricted to spending less than $100 or $150 on a smartphone (off-contract), $300-350 is quite reasonable if the specs and features are right. Microsoft should take the Moto G and combine it with LTE and the L920's PureView camera to offer a solid $299 off-contract mid-end Windows Phone.

Why don't you just buy the 925 then.

Lumia 520 covers 33.7 percent of the lumia market ,but i think windows discriminates when it comes to equality of services.
Lumia 520 recieves updates at last of all and there are no major apps for this device only for its higher models

I hope will also get the update by the end of june with cortana. (South Africa)

On my Lumia 1520! Phenomenal I might ad.

Looking forward to AT&T finally releasing 8.1 for my 920. and really wondering whether it will be enough to keep my on WP, with my renewal coming up and no new AT&T Nokia on the horizon.

Dude just get the preview and update. It's the same thing as the official.

I also am less than thrilled with the WP devices on AT&T lately. I am fully invested in the Qi wireless charging now. I have the charger and the play and charge (that was pretty expensive for a speaker). I don't think I need or want a Phablet sized phone; but, I could go a littler larger then the 920, but not up to the size they currently have. And the new devices purposely lack Qi that similar devices on other carriers have. I do like glance screen, and would morn the loss, but Qi charging is more important to me and would convince me to switch to Verizon when I upgrade in November. Add to that how AT&T refuses to allow Datasense, and most likely WiFi sense, I suspect my days with At&T are numbered.

I agree with your distaste for AT&T for removing data and wi-fi sense but I have to say you missed the WPCentral article about Broadcom developing a new chip that makes all three wireless charging standards work because new phones and chargers will auto-sense the wireless charging technology being used. Your future phone will know you're using a QI charger. Look the article up.

+L928 with glance...lovin it

+928 no glance no phone.. buut 930 looks so gorgeous

Wow, I'm already having trouble remembering the old days of 8.0. I take many of 8.1's features for granted now.

Complete Nokia domination

Geez, am I the only one in the world that bought the 1520? it does not even chart individually.


I'm apparently the only person in the world who bought a 1020.

5% of windows phones isn't that much really.

Not to difficult considering there are only 10 windows phones out in the wild population.

I'm with a lot of creepy bugs in my phone. Annnnd why it's only me??

As of Monday night, two of my three Windows Phones are running 8.1 via the developer preview. Keeping my 920 on WP8 just because.

If WP 8.1 is only on 5% then please focus on the 95% of us who do not have (nor want) the developer release. I dont want to change the location to US for Cortana to work and hear the music app is crap (god knows WHY they cant copy Zune and improve it) - Im sure by focussing on only 5% of your customer base you are driving ppl away?

ZUNE! At least the free desktop PC software still works great, by itself, connected to the Xbox music and video services. Its graphics are still amazing and even though Microsoft has removed some features, it is still a great piece of software / work of art, for those that have taken the time to know what it can do. So many features plus I have the directories pointing to my music in the cloud, so it's shared with all my computers.

It's not 5% of their user base they're concentrating on, its 5% of users that have chosen to install it - big difference. This preview was only intended for developers in order to allow them to prepare their apps so they would be ready for the final release, NOT end users. People need to grow up and learn to be patient. Things like this don't just happen overnight and I'm sure nobody wants this release in everyone's hands more than Microsoft does but they can't push it until it's ready.

My mistake, my post is directed at WPCentral not MS - all I see are stories about...8.1 does this or 8.1 does that...its anoying as I want to hear and read about 8.0 which most people have.

The other big takeaways here are that obviously Microsoft needs to do more with T-Mobile and vice versa. T-Mobile should get a complete range of Windows Phones from the low to high end. I just heard that they along with AT&T should be getting the 630 soon. That should be a good boost in US sales. Now they need a flagship device like the Icon or Galaxy S5/LG G2/HTC One M8 range across all carriers. I believe that with that Windows Phone's market share will skyrocket..

I agree. The fact that the 521 is the #4 Windows Phone worldwide when it's only available on a single provider in the world, T-Mobile US (and that provider is #4 in the US in size), speaks volumes. Clearly the demand for Windows Phone is there on T-Mobile US. The fact that there's only the choice of the 925 or 521 on that carrier when they've dropped support (both sales and more importantly - updates) for the 810 and HTC 8X is very concerning. The 635 is coming to T-Mobile but I fear this is to replace the 925 like the 521 replaced the 810 - especially if the rumored 530 gets released that'll replace the 521. T-Mobile has a trend of replacing high-end Windows Phones with lower-end models and discontinuing future updates for those models all-together. If they keep this trend the 925 will be the last flagship Windows Phone on T-Mobile...something's gotta change!

Aww can't wait when wp8.1 will be released on Nokia Lumia 1020 w/o developer account needed

Doesn't tell us whether these handsets are contract or payg plus the chart should also include price bracketing, the 520 is by far the cheapest W8 device in UK on payg and sim free.

My thanks to Daniel Rubino and Windows Phone Central for all their work! I've had a windows phone since the day wp7 was first released and WPcentral has been a great source of information and support. In my opinion the 8.1 update is vastly important for windows phone and it was brilliant of Microsoft to allow both developers and enthusiasts to do an early update. I guess I'm surprised that even more people didn't take advantage of the opportunity. Windows phone (and the newly invigorated Microsoft) seem to be coming into a new era. Part of me hopes that their market share will greatly increase so that we have quicker availability to apps and services - but, I have to admit, I have enjoyed the uniqueness of not being just another apple or android user. The strong prejudices against MS products may continue to slow down the adoption of wp8.1 - but it's been great to be a part of it's journey to greatness. I'm anxious to see what's in store for wp9.

when an update is available for regional Indonesia ? I really try it soon

I do love the developers preview that Microsoft is doing. The problem is, it makes playing music on my phone sound like crap since the Dolby sound is a vendor specific kind of thing. I noticed it on the last preview, as soon as AT&T sent out the final firmware, it was fixed, but only to re-appear with the 8.1 preview hit. It's not that big of a deal since it's not too often when I listen to music on my phone, but enough to be annoying when I want to.

That's interesting. I had no idea about that.

Wow.. 95% of Windows phone users are not enthusiasts... Kinda shocking

Hehe, this article did illumine as much, for me it was just laziness, but I can't wait anymore.

the recent stagnant growth of wp is imo due to lack of good budget phone. Lumia 630 is not that good and I don't think it will make the same hit as 520.

Need to work out all the bugs. My phone is very buggy ever since I upgraded. Hope it gets fixed soon!

You didn't mention CAMBODIA in the list, Sam :)

Feel like I've been waiting forever for this, even though the time is allegedly near, think its time to go manual now, I need to be able to see my apps in three column space

Isn't that exaggerating things just a bit? You "need" water, oxygen, etc. You don't "need" a three column view on your phone. Nobody does.

U've heard the official release date
of win.8.1 is from 24 june is this true,could some one tell me?

If it is then it'll still take time for the carriers to approve it and then push the update also... So you have to remember that. That's usually another month at least. Could be quicker tho.

talked my brother into getting the Nokia 1520 a few days ago, he put 8.1 on it 2 hours after it was out of the box. he loves it so far. I know I Love my 1520 with 8.1 my wife wanted to wait til the actual release, but I think after seeing mine, she is ready to cave any day now and it will be on another 1520. lol

Very chatty 5%. I read/follow many of the stories and forums and based on how much the 8.1 people say, I would have thought they were over 50%.

That's because it's mainly the enthusiasts who participate in these forums, not average users. Most of your average users are probably completely unaware or only peripherally aware that 8.1 even exists yet. Majority of people aren't as obsessed as we are and simply don't care what's on their phone as long as it's working.

I find it sad that although most of WP market is made of low end devices, developers keep ignoring that fact and don't make good apps and games available for lower ram phones

There are so many small features that really make it worth it to update now. So many, in fact, that it really felt like I had a new phone! James

Exactly. Feels like a new phone. It's refreshing and comforting to know we can have updates to ease the wait for a new phone. Software overhauls are definitely better than just bug fixes back in the day. Thanks to competition

Exactly... 8.1 was a huge overhaul.

Statistics not helpful at all. Give the total raw numbers please! What kind of distribution are we getting? Lets concntrate on what is saleable. Off topic, my WA no longer connects to MS server correctly (keeps complaining). Not going to uninstall though. Maybe BBM is around the corner!?

Still waiting on Verizon to release the official update. Have read too many stories of Nokia Icon issues with the beta of 8.1. Hopefully by the time Verizon releases it, all should be fine.

With increasing share, number of frustrated people has also increased... #loved #wp8

5% are scared and 90% don't even understand the relevance of the technology in their hands.

That's why I'm not surprised some apps haven't updated to transparent tiles. 5% isn't $#!t

Windows phone sucks. There are no official apps. :(

There are plenty of official apps and tons of devs are looking at windows 8.1 now.

Dev looking at windows 8.1 doesn't help.. We are not getting apps..
And what apps are you talking about? Instagram is in beta.. WhatsApp is in hibernation.. Twiter sucks.. Facebook sucks.. I am so fed up..

Nobody has closed the door last I looked. The door is open all the time so you could always leave if you want to. I'll say my goodbye now... Bye!

Either you're blind or an outright idiot. There are lots of official apps already available.

Keep the trend up hopefully. Windows phone 8.1 really is the best. Been with windows phone since wp7. Love it.

Nokia Lumia 925 3.2%, I'm not alone! :)

What makes me nervous is that the Icon and 1520 don't make the charts. They are flagships and have been out for months.

I really want a Windows Phone! I've been messing around with WP 8.1 on my friend's L520 for a while now and to me it's way better than Android. I love the live tiles, it's snappier and it integrates with Windows 8.1 on PCs (which I also love). I wish Google and the other big developers would start supporting this awesome platform. Posted via the WPC App for Android!

It's easy , just switch !

Windows Phone is pretty awesome isn't it?

77% of people are scared of technology

Or prefer stable software. Or don't want to void their phone warranties. Or don't want to have their phones used as reporting units for beta software. There are other reasons as well

Hey guys I wanna ask a question , do you know how many Windows phone devices are active now??

Hardly few 6-7 millions probably

Hmm Who Else is Using a Lumia 520 here? *raises hand*

Why is a wp7 on the list (Lumia 800)?

Somebody please give me developer login for Preview. I don't have a card for registration :'(

Just logon 1 time on windowsstoreapp.com and accept the conditions, then download and run the Developer preview' app. That s all :)

wow! Lumia 520 still on top

But where is generic version

They seriously couldn't be bothered to break down the remaining 21%?

512 MB RAM is here to stay

Shut up and Ship it already haha :)

Where can I get that background in the story photo? EDIT: Nvm, found it!

520 is still the best among budget phones.Its actually better than 630.Only a good processor isn't enough.

When will windows phone 8.1 finally be on the lumia 1520?

Looking forward to Cortana officially here in UK.

I'm surprised that Windows 7 devices still have such a large market share. I thought that the performance and price of devices like the 520 and 8s would have persuaded people to upgrade to WP8.

I'm still waiting for 8.1 updates for Lumia 520.