Windows Phone App Review: Find Amber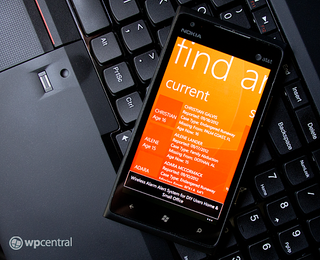 Update: The developer has informed us that all proceeds from the ads, besides helping with server costs, will go to missingkids.com.
Find Amber is an Amber Alert app for your Windows Phone that will notify you when authorities issue such an alert in your area.
For those not familiar, an Amber Alert (opens in new tab) is issued by law enforcement authorities when a child abduction is suspected. The alert is short for America's Missing: Broadcast Emergency Response and was named after 9 year old Amber Hagerman who was kidnapped and killed in 1996. It is designed to alert the public and neighboring law enforcement agencies to be on the look out for the missing child.
Find Amber's design makes use of the Windows Phone panoramic layout with pages for current alerts, Amber Alert resources, and a search and stats page. The current alerts page offers thumbnail pictures (when available) and the basic information on the alert.
Search and Stats page has options to view the most recent alert, view alerts near your current location, view stats on when/where/how many alerts are issued and view alerts by State.
When you pull up an individual alert, Find Amber will display a map of where the child is reported missing from, details on the alert and button controls to call the associated contact number, view the Amber Alert poster and share the alert by email, Facebook or Twitter.
While Find Amber extends the reach of the Amber Alert, the app needs a little fine tuning. First, the settings on Find Amber control Live Tile notifications and the use of your Location Services. By default, these settings are turned off but when you turn them on and exit the app the settings revert back to the default settings. Speaking of location services, it doesn't seem to be very accurate. I'm in Alabama and according to Find Amber I have nine alerts for my location but these alerts are for the State of Alaska.
The other major fix needed is with the State listings of alerts. I found the Alabama alert listings under Colorado. Other State listings were spot on but some were out of place.
As far as missing features are concerned, there isn't a keyword search function or a manual refresh option. If you hear of an Amber Alert and need to search for a specific child a search function would come in handy. While I believe Find Amber refreshes automatically, having the ability to refresh the alerts manually would come in handy as well.
I like the concept of Find Amber because the sooner you can alert the community on these suspected abductions, the greater the odds of a positive resolution. Find Amber has potential but as is, you'll need to be patient with the bugs in the system.
Find Amber is a free, ad supported app that you can find here at the (opens in new tab) Windows Phone Store.
Windows Central Newsletter
Get the best of Windows Central in in your inbox, every day!
George is the Reviews Editor at Windows Central, concentrating on Windows 10 PC and Mobile apps. He's been a supporter of the platform since the days of Windows CE and uses his current Windows 10 Mobile phone daily to keep up with life and enjoy a game during down time.
I get it takes time to build apps but does it seem a little odd to be making money off of Amber Alerts? Maybe it is just me...

Not just you, but as our developer Jay mentioned, it could be to offset server costs (Azure) if he's using that... Still, yeah, it's a bit in bad taste for an otherwise decent app.

What's up Daniel!!!
Just wanted to say hi bro...

That makes some sense Daniel. If that's the case, it would be nice if the developer would say something like "ads support sever. Extra funds going to x charity for kids"

According to the information Daniel sent me, the developer has got his own Azure web layer for this app, so ads will be funding that server I suspect. Not making money per se, just making sure he's not loosing any

In the Marketplace it comes up as free. What exactly do you mean (it's useful only in the USA, isnt it?)?

Ad supported. So you see banner ads with missing kid alerts. Just feels odd...but if it's to offset server costs (for push notifications) it may be a necessary evil here.

I wonder if in the future we'll see some sort of social-service business model where alert apps like this would not have to resort to commercial ads.

like a non-profit app maker?

He means some way to fund non-profits...some different method of supporting the costs of an app like this.

Thanks, mase. Mainly operating costs (e.g. server hosting).

He means it would be weird to see an ad for a restaurant or grocery store sitting above or below the image of a child who just got abducted.

This is a must-have app for sure. Not everyone is watching TV, listening to the radio or driving on a highway when an Amber Alert is issued. However, one thing that people tend to have with them at all times is their cell phone. I'm glad notifications are part of the app because it would defeat the purpose if it didn't have them. They have to take care of those bugs, though.

amber alerts should be an integrated OS feature...probably will be sooner than later.

Why? I don't see how this is relevant to 99.99999% of people

I guess I meant notifications in your area should be integrated, not an actual app experience

I can visualize an OS-integrated, location-based option for alerts (e.g. severe weather, child abduction, evacuation orders) where you'd have the choice to enable/disable (audio and/or light indicators).

Yeah, I think a more general alert system with an opt in system would be good. I'd only be interested in weather or fire alerts, for example.

Okay, that makes sense :)

How would you guys feel if, along with 911 tax, there was a flat cost to support official apps for services like this?

I was thinking that some type of app contest could be had to make the best app for services like Amber Alert. The best one for each service and each major OS would then receive funding for the costs to make it and for upkeep. As a reward for the devoloper, they could be featured somewhere as prefered developer to help them bring traffic to their other apps. It would keep the app development out of goverment hands and instead bring the creativity of the private market bring out the best.

Nice idea for an app, but, please, no more taxes .... we are about to experience the largest increase in taxes ever.... "Don't Tax Me, Bro!"

What are you taking about? Taxes are at a historic low. (If you're in the US, that is...)

How sad that we live in a world where an app like this is necessary. I find it quite mind-boggling that there would be more than a few of these cases a year, for any country :|

The world has always had crazy people period. There will always be things like racism also no matter how hard you try. If you actually believed there wasn't more than just a few cases a year in any country, you're living in a dream world. These apps will always be needed, no matter what we do.

Perhaps I am... I simply never, ever, hear of missing children except for the occasional high-profile international one. Although, now that I think about it, children that go missing aren't necessarily at the hands of sick people - many children are abducted by one of their parents during a divorce/breakup

Very good idea. The ads would be tasteless if it was distributed by a large company (Nokia, MS etc), but its not and like Daniel said - its likely to cover server costs.
It does appear to be US only, I can download it in Canada but the alerts are for the US and there is no option for Canada or any other country.

The State mismatch issue reported by George has been resolved, there will be no need to update the application for this fix as it was an Azure Service issue.
To be clear on why there are ads, yes as stated by many of you. This is to offset costs associated with the services needed to ensure that the data is up to date and the service used for push notifications.
All proceeds from advertising will be sent to the National Center for Missing and Exploited Children. http://www.missingchildren.com
Thank you all for the reviews and stay aware.
Windows Central Newsletter
Thank you for signing up to Windows Central. You will receive a verification email shortly.
There was a problem. Please refresh the page and try again.