Windows Phone Marketplace nearing 50 native apps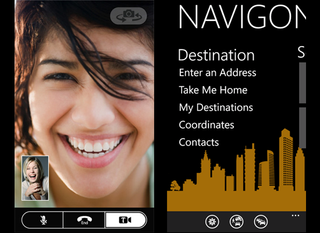 As some of our readers may already know, Windows Phone allows for the execution of both managed and unmanaged code, with the latter requiring special sign off by Microsoft. (Or an unlocked phone.) It's always interesting, however, to keep track of who gets permission to publish apps onto the Marketplace with native code in place from both a security and enthusiast perspective.
Windows Phone blogger @tezawaly wrote us today, letting us know he ran a count of all the applications on the Marketplace containing a copy of the WMInteropManifest.xml file. (He did this, presumably, by downloading every single XAP and inspecting the contents of each.) This file is special in that, if present, acts as a flag to the operating system letting it know you're okay to use APIs on the phone that would otherwise be blocked. He counted 48 native applications ranging from carrier applications such as the HTC Hub to high visibility ISV applications such as NAVIGON USA.
You can check out the full app list on his blog.
Source: Nanapho.jp
Windows Central Newsletter
Get the best of Windows Central in your inbox, every day!
This is a really interesting statistic. It's worth nothing, though, that only about 7 of those apps are not OEM or carrier apps.
I knew about a few of them, like Adobe Reader. I wish that type of file extension support could be used in every app. Perhaps in Apollo.

off topic: i wish adobe reader would get a dam update. it's pathetically buggy and laggy. unfortunately seeing as there is no other pdf reader, adobe doesn't seem inclined to maintain its windows phone app.

i've tried asking foxit to develop a pdf app, but they're skipping wp7 and heading straight for win8 (not wp8).

on topic: what's the benefit of running native?

One benefit is supposed to be performance, not seeing it in the PDF app either though :/

I suppose the native implementation of the Adobe Reader is what binds the pdf format files to that application.

What about the flashlight that isn't made by HTC? A little slow to start up by fires up my flash nicely.

Not sure which flashlight app you mean, but since Mango, devs have access to the camera API ergo the flash, so that's not really unique.

O rly? I thought so, but HTC's flashlight app was on the list.

I wonder how many official apps are there, seems to be a huge problem.

@Daniel Is WPCentral a native app? It functions extremely well.