Zattoo TV for Windows Phone 8.1 debuts to give some Europeans free TV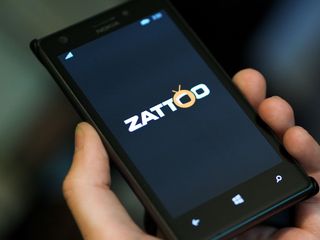 In late 2012, Zattoo TV launched its Windows 8 app, allowing residents in a number of European countries access to free television channels. Today, Zattoo TV has finally released its Windows Phone 8.1 app as an example of the growing number of universal apps for Microsoft's Windows platforms.
Zattoo TV stated today that the Windows Phone 8.1 version took just one month to develop, thanks to the new universal app method. About 80 percent of the code from the Windows 8 app was reused to make the new Windows Phone version. The company added, "The only special code needed was for the UI layer, where Zattoo was able to make simple changes using data templates in order to optimize the device experience."
The Zattoo app for Windows Phone 8.1 can be used by the service's over 15 million registered users to access live TV in a number of European countries, including Switzerland, Germany, Spain, France, Denmark, Luxembourg, Liechtenstein and the UK. It includes the ability to pin their favorite TV channels to the Start menu, a way to keep viewing TV while using another app in Snap mode, the ability to stream content to other devices and more.
If you live in the markets where Zattoo TV is available, you can download the Windows Phone 8.1 app right now from the Windows Phone Store. The Windows 8.1 app is also still available in the Windows Store (opens in new tab). Additionally, the company announced today that an Xbox One app is in the works.
Source: Microsoft
Exactly, so it should be available in the UK. Whether or not you would want its somewhat less than Europe-wide regions is another matter altogether.

Old app link, please replace:)

Uhh.yea!Maybe in a few months when most of us actually get the WP8.1 update then we can actually get to use these apps:/Don't understand why company's are making WP8.1 apps when just a small number of people are using 8.1

Absolutely no reason why you wouldn't install 8.1 right now.

Dev Preview?Not going to happen.Will wait for the official release.

Just do it. It works fine the majority of people who have got it aren't devs

Had it and reverted back to 8.0 .Way to many problems with the Dev Preview.

What was your issues ? ,how did u revert back to 8 ?. You cant revert without Nokia retail software ,I am i missing something .

Nokia Recovery Tool from their website.Took about 20 minutes to reload WP8.MMS didn't work,wifi didn't work most of the time,battery life was horrible,lock screen would take 4 to 5 seconds to pop up,apps randomly opened by themselves ,Tile animation was choppy and my phone would turn off and reboot all the time.No more Beta software for me.No issues after reinstalling WP8. I will wait for AT&T to release the official update with the Cyan firmware.

Really? What phone are you using? I've not had a single issue with it (touch wood).

Works like magic on my old 520, and now on my new 925 at wp8.1

Glad that you have had no problems,but my 1520 and Ativ S did not take well to the Dev Preview.It bricked my Ativ S.

Wrong store link, it's to the old one, new one is http://www.windowsphone.com/s?appid=06747de1-a8a7-471e-a13d-e813edba6ca4

Free TV only in Switzerland Germany and Spain.

Any Spanish in here? Would I be able to stream The Games with this one?

If you read the blog entry on the website, at the end he says WP8.1 will be shipped broadly in the next few weeks...could that be a hint towards an imminent release?

Yea, please correct the article; This is not a UK app.

The QR-Code leads to the old WP8 app, not the 8.1 App, fix that please ;)

Hold on why does it have UK channels but you cant download in the UK?

Muahahahaaha just working on Sweden Germany and Spain

not quite correct. Zattoo was already available on my HTC Trophy.Probably only in switzerland

First there was one recently released for India, now this one for Europe. That's great and all, but I hope to see one for the US soon! :-)

switch phone region to Germany and app working ;)

Full channels lineup in: Switzerland, Germany, Luxemburg and Liechtenstein Partial lineup: France, Spain, Denmark

Also, they already have a Xbox One app in the Store since xbox one lunch day

What?? I've had this app for two years already. It's running right now on my Lumia 900 Windows Phone 7 device. It's also available for Windows 8.
Greetings from Switzerland.

I love you guys but this article is really poorly written, get more info before to start writing. Anyway Zattoo app is constantly improving on both Windows 8 and Windows Phone, they have a good dev team.

This app shouldn't be promoted. It's using copyrighted content (such as that from the BBC) in countries where the content should not be available.
I'm not paying a TV licence to subsidise the viewing habits of people outside the UK

Not available for your device. Lumia icon

The article should be updated to say where it is really availible to save people wasting time trying to get the bloody thing where it isn't lol
Windows Central Newsletter
Get the best of Windows Central in in your inbox, every day!
Thank you for signing up to Windows Central. You will receive a verification email shortly.
There was a problem. Please refresh the page and try again.