ZEN & TECH 57: From NSA to cameras everywhere: Coping with privacy violations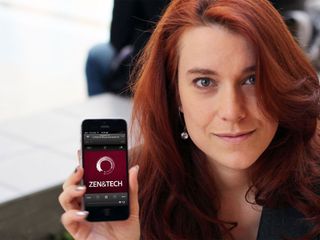 ZEN & TECH is our mobile lifestyle podcast, focusing not just on our phones, tablets, and gadgets, but how we can use technology to help us live better, richer, happier lives. It's how we center our inner geeks! Since it's security week on Talk Mobile 2013, Georgia and Rene talk about everything from camera phones in the locker room to wiretaps on the internet and how we, as private people, can cope in an age of where everyone from friends to family to strangers to governments may be spying on us.
Hosts
Disclaimer
While Georgia is a therapist, she's not YOUR therapist. Everything said or implied on this show is for informational and entertainment purposes only. And shouldn't be taken in any way as a replacement for proper, professional care.
Credits
Music is Peace on Earth by wellman.
Thanks everyone, you're the best community on the web and we love having you with us!
Rene Ritchie has been covering the personal technology industry for almost a decade. Editorial Director at Mobile Nations, analyst at iMore, video and podcast host, you can follow him @reneritchie on Snapchat, Instagram, or Twitter.
She's also an iFan (I've poked fun at her for this in the past so she'll know I'm only playing)

I like your username. (or real name) one letter off from the actor. Had to look it up to make sure how the a toes name was spelled.

Yeah it's my real name. The only forums where I use my real name are the various Mobile Nations sites. You'd be surprised how often I get the Harry Potter references about my name. But when I get married I'm likely to take the lady's surname (especially if it is someone I know that's from abroad and therefore has an exotic surname).

She's also kinda goofy. And an ifan. I'll pass.
Windows Central Newsletter
Get the best of Windows Central in in your inbox, every day!
Thank you for signing up to Windows Central. You will receive a verification email shortly.
There was a problem. Please refresh the page and try again.