343i's Frank O'Connor explains why Halo: The Master Chief Collection couldn't be fixed earlier
By Asher Madan last updated
When Halo: The Master Chief Collection released, is not only contained all of the Master Chief games, but it also contained a lot of problems. Matchmaking didn't work and there were bizarre issues like continuous lag when playing online co-op.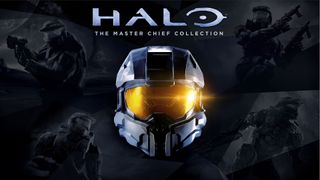 (Image credit: 343 Industries)
343 Industries tried to fix the game, but even after months, it remained in an almost unplayable state aside from the single-player campaigns. Even co-op was broken due to severe lag which made playing with a friend online impossible. What's odd is that only one of the two people experienced lag, usually the one who joined the other person's game. Even though The Master Chief Collection is currently functional, it still has a lot of problems.
A few days ago, the studio announced that they plan on fixing the collection and even upgrading it for Xbox One X. Following that announcement, 343 Industries' Frank O'Connor posted a detailed explanation on why it took the studio so look to address the concerns gamers had with the title and what they plan on doing to address them.
Since the game launched, Microsoft has improved the development tools available to game makers and that includes 343 Industries. Certain changes have been made to them due to the inception of the Xbox One X which now allows 343 Industries to go back and fix the problems in The Master Chief Collection.
The matchmaking issues stemmed from the fact that the game wasn't tested using real-world conditions. The team at 343 Industries thought that they were mimicking them accurately but O'Connor admitted that they made "faulty assumptions". He further went onto explain that they made changes to the way matchmaking worked on the original games and that ended up, in short, breaking the multiplayer portions of all the games. By the time they fixed it many people had already abandoned the title.
After months of fixes, the game became playable for the vast majority of users but problems still remained for many. The studio always thought that this was unacceptable and wanted to do better. In the post O'Connor wrote:
They've been testing fixes internally for many months but they just didn't have the tools to implement them until now. While the details of these new tools remain a mystery, it's great that 343 Industries will finally fix The Master Chief Collection. The update is expected to hit sometime in 2018 but O'Connor promised he would share more details soon.
Keep an eye on WindowsCentral.com/Gaming for all the latest in Xbox and Windows 10 gaming, accessories, news, and reviews!
Asher Madan handles gaming news for Windows Central. Before joining Windows Central in 2017, Asher worked for a number of different gaming outlets. He has a background in medical science and is passionate about all forms of entertainment, cooking, and antiquing.
I do not believe a single word. I delete Halo MCC and Halo 5 from my XBOX. Since 343 take control over Halo the franchise have gone down hill. The first Halo game in history that have matchmaking problems. And don't get me started with Halo 5 and the stupid card system

I Iove halo 5 and I don't understand why you don't like the cards that give you shiny new aeps

I'm glad to that you love it, I don't. The first issue that I have with Halo 5 is the campaign. Is bad! The second issue is that they put everything under the card system. in previous Halo games you could change your emblem with a very friendly tool. Now you have to unlock a random card if you want to put a "58" number for example as your emblem. That is downgrade! You now cannot purchase armor parts with Cr or customize your amor that much. In Halo Reach you have 6 option of customization, in Halo 5 you have 3 and everything is randomize with that stupid card system. The beauty of Halo was always the customization and the freedom and sanbox of the game. I can talk about the all the modes and playlist that are missing in Halo 5 and the fact that you cannot customize a Firefight play like in Halo Reach or the fact that the card system is designed in a way that if you play warzone Firefight or normal Firefight you will run out of card and the game force you to purchase more random cards.

Halo 5 campaign is awesome

THIS so much! 343i has ruined. Halo! Reach was the last best halo.

I prefer H5's system. Once go in cannot come back. Playing Doom or Destiny2 demo, I always want my dash button everytime I see bullets/missile flying towards me.

I'm glad I only play single player campaigns and offline multiplyer...

Sane here. Can't afford good internet 😢

Only 3 years after it's abysmal release. Yay?

It sounds more like since MS is combing through it's back catalog to make updates and improvements for the Xbox One X, they took the chance to make the updates AND impliment fixes that couldn't have been done before due to resources not being allocated to it or upper management thinking there was no point due to the fact that no one still plays it.

Things changing. Those games are gonna be on Xboxes ecosystem (also GamePass) forever, better get it right than never imo.

It just sounds kinda suspicious that they were unable to fix the issues until the X tools. I'm really happy they are fixing it now though! Better late than never. Maybe they are going to eventually add in an anniversary of halo 3

I kind of hope they add this for free as an update to mcc with the mess this game was in. Look forward to the update and will give it a try when it's out if people are still playing it

Microsoft thought the master chief collection was part of windows phone then when the higher ups figured out it wasn't they told 343 to fix it

I dont beleive them. Wanna tools they talking about? Game still exist on xbox one/s, so its the same tools still. They just looks like dont wanna invest money before xbox one x.
For me its looks like something like they have budget lets say to supports game like patches/update 1 or 2 years after release....after this time, of coz no one wanna work for food.
But likely XOX coming, and Halo TMCC great compilation, essential for xbox.
So yeah they shoot 2in1: Make upgrade for xox and make update for game. Its good.

Why didn't they just remove multiplayer if it's not working?
Anyway all the community is now on Halo 5 and just a few people are playing previous games online.
I played bought MCC at launch and was happy with it all the time and it's the first time I hear about the problems. Because I never even tried to play it online.

I just want this collection to be available for PC. The Halo series is the only thing on Xbox that I want to play. I played Halo 1 and 2, but that's all we have on PC other than the Command and Conquer style games. Side note: What happened to Command and Conquer?? They were going to come out with a game, but they scrapped it saying they were going to start over. I hope that team didn't fold.
Windows Central Newsletter
Get the best of Windows Central in in your inbox, every day!
Thank you for signing up to Windows Central. You will receive a verification email shortly.
There was a problem. Please refresh the page and try again.