5 reasons I really like the Duo Ultrapixel camera on the HTC One for Windows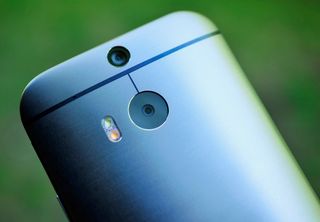 The HTC One M8, previously loaded with Android and now with Windows Phone 8.1 Update 1, is considered the flagship Windows Phone device for the fall. Although it is currently only available on Verizon, AT&T and T-Mobile are both on target to get the phone, likely in the coming weeks. Although no international plans have been announced, I have to believe that the One will go global as well. As a result, many of you may want to consider this phone as your next.
Before I jump into a full review, I want to touch upon what is likely the most controversial aspect of the HTC One: its Duo Ultrapixel camera. Lumia users are used to owning the imaging market when it comes to Windows Phone, and as a result, I have seen a reflexive negative reaction to the HTC One's camera, often without evidence.
Is the HTC One for Windows better than a Lumia 930 or a Lumia 1520? In many ways, it is an unfair question as it depends on what aspects of photography you are considering. The Lumia 1520/Lumia 930 have excellent cameras, but there are cons to it as well, likewise with the HTC One. Here is my experience so far and why I like using the Duo Camera on the HTC One.
HTC Duo Ultrapixel camera – What is it?
There is little doubt that HTC likes to pepper its technology with some buzzwords, hence 'ultrapixel' and 'duo camera,' although the latter is a literal description. HTC is likely picking this up from the king of fad lingo Apple, and although some of you may cringe, even Nokia never shied away from adopting the same strategy e.g. ClearBlack, PureView, Super-Sensitive Touch, etc.
At its heart, the HTC One's camera is a somewhat radical departure from the trend in mobile imaging. I think it is an interesting approach, although it is not all pure gains either. Here is what the camera features:
Duo Camera – The HTC One features two camera on the rear, one 4 MP one and one 1 MP one. The second, smaller camera and a separate sensor are used for depth information
Ultrapixel – HTC is opting for larger pixels (2 microns) versus the smaller ones found in similar phones (usually around 1.1 microns). In imaging, larger pixels are better because they can pick up more light. The downside is either you need a larger sensor to keep up the megapixel count or you cut back on the amount of megapixels. HTC chose the latter, likely because of cost and spacing issues when building the phone. Is it a gimmick? No, but there are downsides going this route too, more on that below.
BSI sensor – Backside illuminated (BSI) sensors are standard and preferred these days. This setup puts the wiring behind the sensor and gives better lowlight performance.
f/2.0 – The aperture determines how much light enters the lens and sensor. The lower the f-stop, the more light let in. However, there is a tradeoff, as lower f-stops tend to be less sharp, with shallower depth-of-field aka the background blur in images. Higher f-stops tend to be sharper, but do not do well indoors. The HTC One falls in on the lower range on devices available today. By comparison, a Lumia 1520 and a Lumia 930 have a f/2.4 aperture, whereas the upcoming Lumia 730 has a very low f/1.9.
28mm lens – Nokia often favor 26mm lenses, so in this case, the Lumia 1520 takes slightly wider photos
HTC ImageChip 2 – Not only does the HTC One feature the newer Snapdragon 801 chipset, but HTC have also put in their own proprietary secondary chip dedicated to the camera. Dubbed ImageChip 2, HTC has been doing this for a while, going back to early 2012 with the HTC Titan 2 and its 16 MP camera, and carrying over to the HTC 8X. The purpose of the chip is to help render photos more quickly and offload processing from the main CPU. The result is a faster camera experience.
With the technical details out of the way, here are 5 reasons why I really like this camera.
1. Speed
Clocking in a 2.3 GHz and featuring that aforementioned HTC ImageChip2, the One's camera is super-fast for snapping photos. This speed bump applies to launching the camera, focusing, and processing, all of which making taking photos feel more natural. However, not having a dedicated camera button ironically slows things down a bit. The One also has built in burst mode: hold down the on-screen shutter button and take an avalanche of photos. The best image can later be picked automatically for quick saving.
2. HDR and Panorama
I have never cared for the Lumia panorama experience and it something the imaging team has ignored for a long time now. Like the iPhone, the HTC One does some amazing panoramas with its built in app (selected through the menu). Users start the photo from one end and just slowly move the phone across the horizon while keeping it level. There are no buttons to push as the phone does all the work. You can also do nearly a 360-degree pano as there are no limitations to the size. The camera, using that ImageChip2, then processes the picture without much delay.
HDR (high-dynamic range) is coming to the Lumia Denim update, but HTC have it built in right now. Just chose HDR instead of Auto and take a photo, processing time is about 1.25 seconds. HDR is a personal taste issue, though I find HTCs implementation in the middle and not too extreme. Unfortunately, there are no controls for HDR, as it is an all-or-nothing effect.
3. Effects
When set to Auto, the HTC One's camera takes photos with the full-depth information already on board. There is nothing to think about; instead, you just take a picture. Later, you can edit the image to bring up selective focus, color the background, or add filters.
On-screen live filters consist of grayscale, sepia, negative, and solarized.
Modes of shooting include auto, night, HDR, anti-shake, portrait, landscape, backlight, text, and macro.
Manual controls comprise of ISO (auto – 1600), Exposure Value (-2 to +2 in half steps), White balance (incandescent, fluorescent, daylight, cloudy or auto)
For the above photo, I used the backlight mode, which is why instead of blownout highlights in the window, you can actually see the street.
Although the manual controls are not as powerful as those in Nokia Camera, they are actually substantial enough to keep me busy and enjoying the experience. I do wish though that you could do long exposures, something the PureView cameras can do.
4. Image quality
I think the HTC One takes great photos. There, I said it. In low-light situations, it is not always as good as a Lumia but more often than not, it surprises me with the results. Likewise, for metering, as the tap-to-meter (and focus) function is very sensitive, letting you control the exposure and lighting of the image with precision. Even the colors fall in line with what I consider impressive (and you can adjust default contrast, sharpness, and saturation in settings).
However, where image quality fails is details for far away objects and the inability to 'crop to zoom' as found on the high-end Lumias, especially the 41 MP Lumia 1020 and to a lesser extent on the Lumia 930 and Lumia 1520 with 20 MP. This limitation with the HTC One is the big trade off. Instead, you get the speed, accuracy, excellent settings, and solid IQ, but you sacrifice detail and cropping. You can, of course, crop the image, and for primary crops, it is fine, but for 'zoom to crop' on details, you certainly lose information with only 5 MP.
5. The original 'selfie' phone
Finally, although I am not a habitual front-facing camera user, especially for so-called selfies, the HTC One sports an impressive 5MP front-facing camera with a BSI sensor, 1080p full HD video, and wide angle lens. You can even use HDR mode though I am not sure why (human subjects look odd in HDR).
Like I said, I am not a regular selfie person, but even I have to admit I could see using this camera more often for that purpose because the quality, in comparison to other phones, is top notch. Even for Skype video call users it impressive.
Microsoft is boasting that the Lumia 730 is the selfie phone, and due to its lower price point, it is more likely to end up in the hands of younger people, versus the high-end HTC One. However, while the Lumia 730 does do some good selfies, the HTC One is likely better.
Conclusion
If you follow me on Twitter ( @daniel_rubino), or Instagram, many of the photos I have been posting lately come from the HTC One. This observation reveals two bits of information: I like using this camera, and I like using this phone.
To get back to the question is it better than my Lumia 1520? It is a nuanced answer. Yes, for some things, it is better, like speed, HDR, panos, refocus effects, and more. For others, the Lumia 1520 is better such as 'zoom to crop,' RAW image support, etc. For a video, the Lumia 1520 is the clear winner with its HAAC mics and Dolby Digital 5.1 recording (see my earlier article discussing those features).
Do not let the critics deter you. The HTC One's camera is very capable and in the right hands, you can take some stunning photos with it. I think more often than not people have smudges on the One's lens, which is easy to get from touching, but also easy to wipe, and it results in some of those poor pictures seen online. Other times, I think it is just reviewers not knowing how to make the most out of the camera.
Regardless, even an avid shutterbug like myself finds value in the One's camera, and that is not me giving it a 'pass', but more of 'I really like taking photos with this thing' result.
Related:
Get the Windows Central Newsletter
All the latest news, reviews, and guides for Windows and Xbox diehards.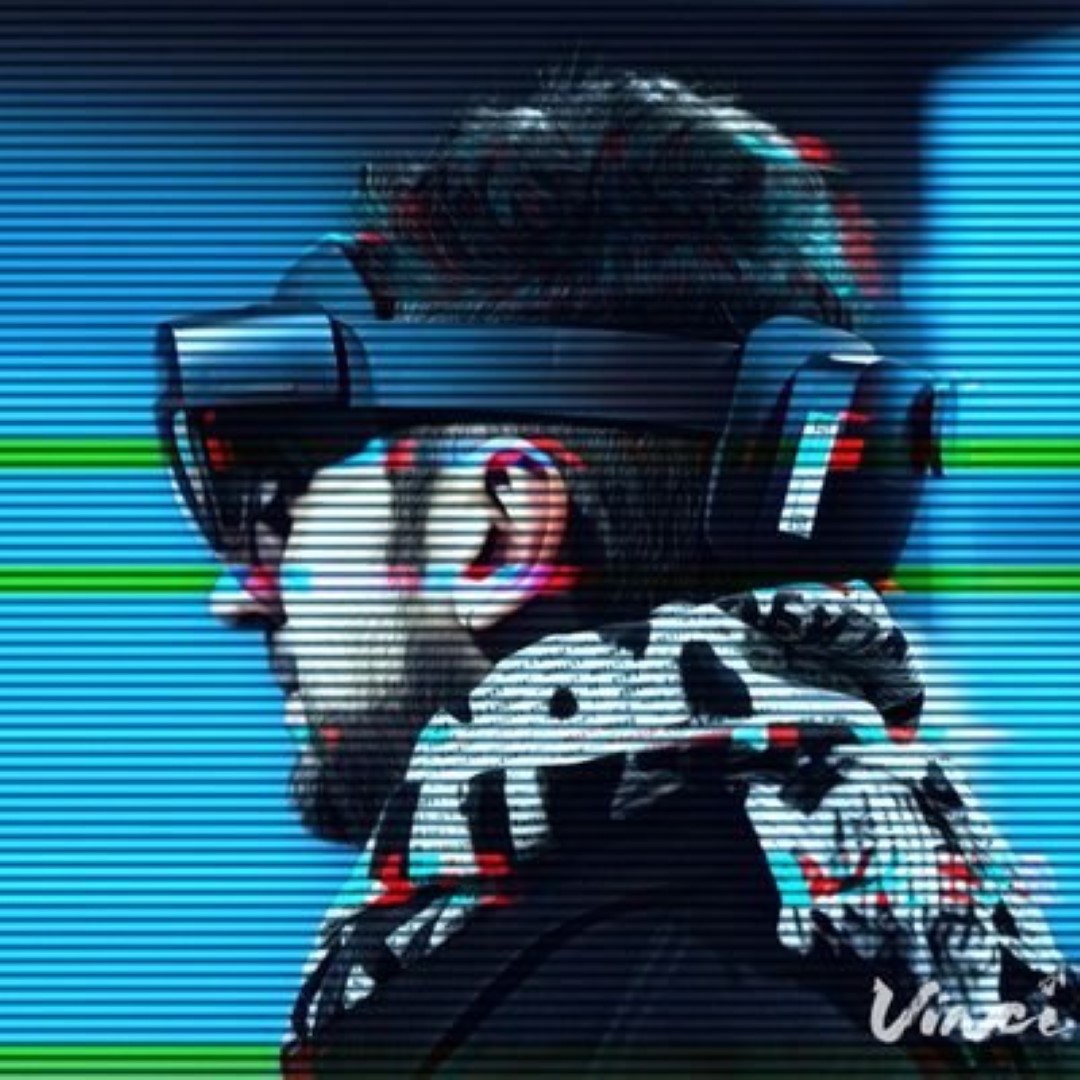 Daniel Rubino is the Editor-in-chief of Windows Central, head reviewer, podcast co-host, and analyst. He has been covering Microsoft since 2007 when this site was called WMExperts (and later Windows Phone Central). His interests include Windows, laptops, next-gen computing, and for some reason, watches. Before all this tech stuff, he worked on a Ph.D. in linguistics, watched people sleep (for medical purposes!), and ran the projectors at movie theaters because it was fun.