Who needs 'em? 82% of O2/HTC customers refuse USB chargers.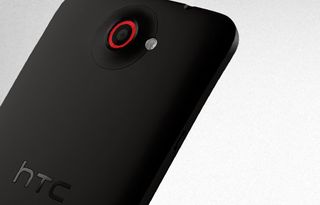 File this under "trends in mobile".
A three-month trial launched in October by mobile network O2 found that the vast majority of customers who participated were happy to purchase their HTC One X+ without a charger. The pilot offers the HTC One X+ handset with just the USB-to-micro USB connection lead to plug into existing chargers. Buyers who did not already have a charger had the option to purchase a charger separately from O2 at cost price.
Much like OEMs opting to not include headphones with current purchases, especially in the US, manufactures may soon opt to not include a charger as well. Read on for the details...
In the last few years, O2 has made progress towards a universal charging option in hopes to eventually encourage consumers to cut down on unnecessary environmental waste, which could also mean the elimination of manufacturing a considerable number of duplicate chargers. The company had previously stated that it would phase out in-box chargers by 2015.
Ronan Dunne, CEO of O2 said of the pilot:
There are 30 million new phones sold in the UK each year, with as many as 100 million unused chargers. If all the chargers were thrown away, it would have a landfill volume equivalent to filling four Olympic swimming pools, O2 said.
Phil Roberson, regional director of the UK at HTC, said:
If the results of this pilot were repeated with all handsets, there would be 24 million chargers fewer sold annually in the UK – a huge environmental saving.
With the slow rise of Qi Wireless charging and the ubiquitousness of micro USB chargers in the mobile world, is this a good move? How do you feel about "just buying a phone" with no accessories? Let us know in comments.
Source(s): Environmental Leader, O2
Get the Windows Central Newsletter
All the latest news, reviews, and guides for Windows and Xbox diehards.