Antitrust probe to target 'copy-acquire-kill' strategies of big tech companies
Panelists say they have seen "very specific language from top-level executives about that"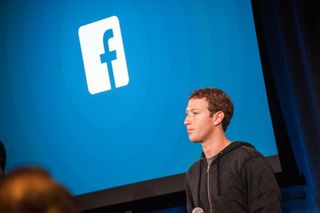 (Image credit: Windows Central)
What you need to know
CEOs of four tech giants will testify at an antitrust probe, Wednesday.
One line of investigation will be "copy-acquire-kill" strategies.
Panelists say they have "very specific language from top-level executives" about the practice.
An antitrust probe Wednesday featuring testimony from Tim Cook, Mark Zuckerberg, Jeff Bezos, and Sundar Pichai will likely include a focus on "copy-acquire-kill" strategies allegedly employed by the companies.
According to The Washington Post:
There is no indication regarding which "executives" this could refer to, however, it's notable that Jayapal used the plural, so likely it may be more than one, or indeed all of the companies involved. More likely, it could refer to Facebook, which has absorbed rivals like Instagram and WhatsApp, or Apple, which has been criticized for "sherlocking" the features of competitor third party apps, and which drew ire after buying weather app Dark Sky only to kill off the Android version of the app.
The report notes that both Democrats and Republicans sitting on the committee have "grand aspirations" regarding the rethinking of federal laws governing big tech and competition. Rep. Joe Neguse reportedly stated:
The hearing will take place on Wednesday, July 29 at 12 pm, and all four CEOs are set to appear remotely at the hearing.
Windows Central Newsletter
Get the best of Windows Central in your inbox, every day!
Can't help but think Microsoft is on the radar with this one. That's been their stock in trade, IMHO.

I think all of them are guilty of this. Microsoft may be the only one to get out of this relatively unscathed because they already got slammed back in the late 90s and so Microsoft seems to do its best to silo things as a result. But I can think of examples where Google, Apple, Facebook, and Amazon did this. The fact the feds allowed Google to buy Waze at all back in the day was mind-blowing given the usage share of Google Maps at the time. This is long overdue.

Google's definitely guilty of neutering Windows Phone with its anti-competitive practices. They didn't offer most of their apps on Windows Phone and then there's what happened with the YouTube app.

Microsoft will definitely make it out unscathed especially because they're not part of the antitrust investigation.
Its against Apple, Google, Amazon, and Facebook.

We was about to use DarkSky for some of our apps. After I found out about Apple acquiring them, the writing was on the wall that they would remove the ability for Android to use it.

To me, this is inevitable in a system that touts competition and 'free market'. It's a very difficult thing to balance. At what point exactly does one draw the line between healthy competition (does this even exist?) and outright bullying? Should we therefore restrict the tech giants from attempting anything new because there's a 'smaller' company already offering the service? The smaller player ends up eventually becoming a giant itself, then now what?

Well, that is a valid argument. The thing is, we see all the time where smaller firms do a better job than the giants. People flocked to Zoom over Skype and Slack still beats Teams outside of the corporate world. The problem is when Microsoft buys Wunderlist, makes its own alternative, and then shutters Wunderlist.

The giant 3 tech companies - Apple, Google and Microsoft have been known to buy small software companies only to kill the software. Apple wants to control both the software and hardware, so it doesn't make its apps cross-platform which I don't like and they also don't make their OS available to OEMs like Microsoft and Google do. I believe should have choices and should not be forced to use an Apple device just to use an app.

Copy paste copy paste copy paste. Lately the articles here barely say anything, but they're good at saying the same thing over and over six times almost identical to the points made before... Read half or more of an article before it doesn't repeat itself over and over.