I hate that people are going to love Apple Vision Pro VR
I think people, and myself, will gush over Apple Vision Pro.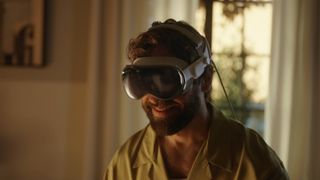 (Image credit: Apple)
As I watched WWDC, a strange feeling overcame me. I hate the pretentious tone of some Apple enthusiasts. I love trolling Apple for "inventing" things. But during one part of the presentation, I forgot about all of that and just enjoyed technology being shown off. The Apple Vision Pro got me more excited about virtual reality and augmented reality than I have been in a long time.
I've covered virtual reality since the Samsung Gear VR. I've written guides on how to use the Oculus Go, reviewed the first Oculus Quest, and covered the launch of the Quest 2. On the mixed reality side of things, I've written dozens of stories about HoloLens and Windows Mixed Reality. At one point I interviewed a game developer in Australia as I virtually fought him in his own game even though he was thousands of miles away. But despite all that, Apple scratched my VR itch in a way that no other company has.
I don't think it's envy
I tried to come up with a single word to describe how I feel about Apple Vision Pro. I don't think it's envy, though that was the first thought that came to mind. It's not like I made HoloLens or Meta Quest. It would be reasonable for the companies behind competing VR and AR devices to be envious of Apple. After all, Apple's first-generation virtual reality headset is getting more buzz than even the refined versions of HoloLens and Quest. But I don't have a dog in the race. I could go out and buy an Apple Vision Pro if I wanted, though I'd probably have to use my house as collateral.
I believe the right word is frustrated. I'm frustrated that Apple could swoop into the VR game years late and deliver such a promising device. Oculus (now Meta), Microsoft, HTC, and Sony have all worked on virtual reality in some way or another over the past decade, yet it's Apple that showed off what I believe is the most promising — ahem — vision of mixed reality.
Apple Vision Pro isn't perfect
Before you write me off as someone with blinders on, I'm very aware that Apple Vision Pro VR has flaws. It looks ridiculous. It requires an external battery pack to get just 2 hours of battery life. Its $3,500 price tag makes it unattainable for almost any average person.
While virtual reality is still cool in my eyes, it's definitely lost some of its buzz. The metaverse came and flopped. Gaming in VR is probably the most successful implementation of the technology, but even that's niche.
On top of all that, Apple Vision Pro fails to overcome some of the inherent flaws of virtual reality. At the end of the day, you're still sticking a screen on your face that only you can see. There are some social experiences within VR, but at that point, you're talking about having to spend over $7,000 to get multiple headsets.
Our Editor-in-Chief Daniel Rubino ran through the faults and follies of Apple Vision Pro and VR. I agree with pretty much everything he said. I'm just also excited to see what Apple will do with its headset.
So, what do I like?
With all those flaws and the fact that many of the concepts shown off by Apple have existed in other headsets, the natural question is what am I excited about? I think Apple's entry into VR looks like a more refined experience. It takes some of the best aspects of virtual reality, adds some Apple magic, and infuses them with a thriving ecosystem.
Marques Brownlee went hands-on with Apple Vision Pro, so he has a better gauge of the tech than I do. While he couldn't show any footage of him using the device, it's clear from his tone and recap that he's impressed by Apple's headset and the visionOS it runs.
A few elements of Apple Vision Pro stuck out to me. The displays look like they'll be among the best on the market. Eye tracking also seems to be quick and seamless. Brownlee discussed how looking at an object and clicking with his hand felt more natural than similar movements in other headsets.
Apple Vision Pro only has Apple's apps at this point, but I suspect that will change. Developers have a year to get their services onto the device. Apple has a track record of converting developers, so I don't think that will be an issue. Look at how many devs flocked to support Apple Silicon when the company started using its own chips in its Macs.
Apple also has spent a lot of money on media content. While Apple TV may be the main beneficiary, it looks like Apple Vision Pro will have some unique content. In addition to showing movies and other forms of media that you could watch on any device, the headset will have 3-D movies. It can even record 3-D videos, but it's quite awkward. As a quick aside, Apple needs to have a record mode that works without the headset on a person. That way, a person can record in 3-D while enjoying real life. They could then share the video and relive it later.
NextVR was purchased by Apple a while back, and I think that will help with Apple's push for media in VR. You can already watch NBA games through NextVR on other headsets, but I think Apple will optimize the experience for its VR headset.
Will Apple Vision Pro succeed?
I don't know Apple's metrics for the success of Apple Vision Pro. If the company's goal is to deliver the best consumer-facing virtual reality experience, I think that'll happen. The interface looks smooth, eye tracking and the displays of the device look top-notch, and developers love to optimize their apps and services for Apple hardware.
Becoming a commercial success could be a different matter. Apple enthusiasts are generally willing to spend a lot of money to be in the Apple ecosystem, but will they pay $3,500 to find out? I'm not sure, but I'm going to enjoy watching the reviews.
Get the Windows Central Newsletter
All the latest news, reviews, and guides for Windows and Xbox diehards.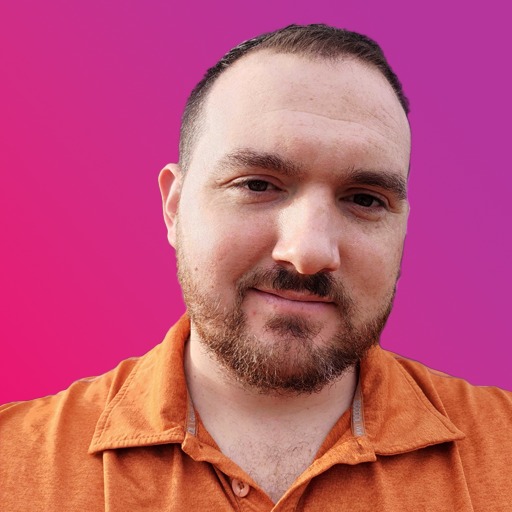 News Writer and apps editor
Sean Endicott brings nearly a decade of experience covering Microsoft and Windows news to Windows Central. He joined our team in 2017 as an app reviewer and now heads up our day-to-day news coverage. If you have a news tip or an app to review, hit him up at sean.endicott@futurenet.com.