AT&T's Next 24 plan gives customers 30 months to pay off their Windows Phone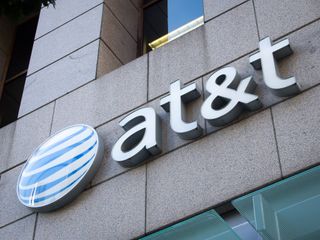 AT&T will give its customers an even longer amount of time to pay for their new smartphones with $0 down. The newly unveiled Next 24 plan will allow those folks to take 30 months to pay for their device in monthly installments starting on November 9.
The wireless carrier will still offer its Next 12 and Next 18 plans as well, which gives customers 20 and 24 months, respectively, to pay for their smartphones. As with the earlier plans, the new Next 24 system will allow folks a way to upgrade to a new smartphone if they bring in their current one after 30 months in good condition.
The upside is that customers will pay less per month for their smartphone under the Next 24 plan. The downside is that it will take six months longer to upgrade to a new device under Next 24. AT&T also announced that starting today, anyone who switches to the carrier and activates a new line of service with a smartphone on AT&T Next will get a $150 bill credit.
Which would work better for you: Smaller monthly payments or a faster way to upgrade to a new smartphone?
Source: AT&T (opens in new tab)
Poor: Smaller Payments
Rich: Faster Upgrade

Sounds good till you add up the end cost $2,000 + for a $500 phone

It doesn't work that way, you pay $14.99 for 30 months equals $449.99. Even At&t knows that the Lumia 830 is too high.

But I don't understand, you have to town in the phone?

I know people are misinformed but holy fuck... get a clue as to how something works before you make such hilariously naive statements. It works like this: [Retail Cost] / [Months] = [Payments]. So, 450 / 30 = 15. Likewise, if you were to go with the Next 18 plan, where you get 24 months to pay off the device, 450 / 24 = 18.75. It's simple math.

I got 4 devices on att and when you add up everything at the end its fuckn over $6,000 im paying $295 a month for unlimited talk,text,10gig shared data so do the simple math and everything i have is on a next program

$160/month for the service and $135/month for four phones--sounds about right. Even the most creative math doesn't get you to $2,000 for a $500 phone.

eh, it's slightly faster upgrades. Nothing too bank breaking.

Anything to get me off of Verizon.

That $150 credit they are offering should help you do just that. It will probably cover all, or at least most, of your early termination fee. If you're already getting close to the end of your contract, you might even come out money ahead. Make the jump. That's my opinion. If I were on a different carrier, now would be the time for me to make the jump, between this and the more GB offered per $ right now over last month.

These jump fees are a joke, how about customer appreciation offering for staying year after year.

I know Verizon has something like that but it's not necessarily advertised. I'm with my grandparents on our plan (I deal with all the technical side of things) so I'm the one that talks to customer support. We had a problem with our bill one month and, at one point, I made a (almost serious) threat to jump to AT&T. Next thing you know, we're now getting a $10 per line per month customer loyalty discount ($30 per month).

Should give it a shot tell them I'm going to switch to Verizon, lest see what happens.

Back in July, when I first got my Windows Phone, I was having tethering issues. I told customer service that if we didn't get things straightened out, I'd leave for a carrier that could. They not only got the tethering working, but we get a $15 power line discount, plus 17% on any data for whatever data plan we choose. Right now, we've got unlimited talk/text with 3GB data for less than or old plan where we had 550 talk minutes per month and no texting or data plan. I'm happy.

I would be with you if ATT worked at my home and office.

With the rate of new Windows Phones hitting the market....30 months is about right

You just want a Sony Windows phone.

Exactly. Get an 830 now on contract and in 30 months when it is up, the next MS flagship 1020 & 1520 phones will be available...hopefully.

One can hope lol. Love my 1520 but will jump at getting a successor immediately.

Let's hope it doesn't take MS 30 months to deliver them! :)

Seeing as there is no prescident, I don't know how anyone can aassume it will be either fast or slow. They only just released their first MS branded phone. Who knows, they could be putting them out every year like all the others do.

This is exactly what I was thinking...

Lol, thinking the same thing.

I wonder if existing at&t customers are eligible for the $150 bill credit if they add a line... Hmmm

I qualified for the last $100 credit last year when I did..

If you're bringing the line from another carrier, yes!

2-year contract is what I will stick with. Every phone I've ever had has cost me 1 cent or less using this method.

That is no longer available. We switched to the family share plan (we did not want the Next plan add-on) because like you, I used to get my phones for free or a penny. But because we choose to not go with the next plan add-on, yes, phones are free (or whatever the current promo is), but then now you also have to pay $20/month additional for the duration of the 2 year commitment, which essentiually is the Next plan. I've argued that with AT&T for weeks and didn't get anywhere.

Bastards. Thanks for the information, though.

The local att store has two year contracts. Where did you get that two year contracts are no longer available?

I never said two year contracts are no longer available. What I said was that if you switch to the family share plan and choose to not get the Next plan add-on, that you can get a phone with what ever promo they're offering for a 2 year contract However, in addition to 2 year you ALSO have to pay a $20/month premium for the duration of the 2 year contract. If you DON'T switch to the family share plan OR you do get the Next plan add-on with your family share plan, then they DON'T charge you a $20/month premium. Problem is they don't tell you that when convincing you to go with the family share plan. It is all printed in tiny little letters on the receipt you sign.

If you have fully paid for phones, the 2 year contract is cheaper. We pay $15/line plus shared data of $100. My employer (and wife's) has contract with att, so we get discount via them for the data portion. It's only about $10 off each month but nice perk. Of course, i am still loving my 1020, so no monthly subsidy. Otherwise they'd add $25 for each new device.

2-year contracts are still available. I've spent a long time on the phone with AT&T these last two weeks in anticipation of my upcoming 1520 purchase. They really push Next, but when I told them I wasn't interested (it's a terrible deal) we talked about 2-year contracts the rest of the time.

If you don't do AT&T next, they raise the cost of your data if you are on a family share plan. AT&T next is cheaper.

You pay more with 2-year contracts now with AT&T. The monthly fees are either $15 or $25 higher (depending on the size of your data plan) than if you are on Next or off-contract, thus more than outweighing the savings you get by being on-contract.

We're on an older Family plan - $40 for first line, $10 for each additional, plus texting ($30) and data ($25/phone). We have 4 lines total and our monthly bill is $200. Since switching to smart phones (starting with WP7) the phones have all been essentially free under 2-year contracts. Anyway, two of our lines are eligible for upgrade this month (back before Next you could upgrade every 18 months which was great, but now you have to go the full 24 months). I spoke with AT&T about our options; we can continue with our current plan and upgrade the phones with a new 2-year contract. The cost of the phone will be whatever the deal is (after a few months I'm sure the 850 will be come down from $99 to a penny). And that's that - no additional monthly cost. mvierling - did you switch to a new plan (minutes/data)?

Me, too, and this is key. I will never switch my plan which also includes unlimited data for me. No data for the kids as they can't be trusted to manage it.

You can switch to Next and keep your unlimited data. My wife did this a few weeks ago. It was also about $20 cheaper over the course of 2 years to do Next (monthly charges plus phone payments).

No, it didn't. You still paid for it in the monthly payments. Nothing is free.

Yes, I did. The monthly payments are the same whether you do a contract or not. You could make the case that it wasn't free due to the upgrade fee, but I always get out of those, too.

Not sure what you are talking about lippidp. Monthly payments are substantially lower for Next and BYOD than if you are on-contract. $15-25/mo. lower.

It's even lower if you buy the phone outright and don't owe anything....

As stated, there still is a two year contract but its really ATT next with what your paying. First they got most people on the shared plan even if you have only one line. Remember that per device charge. That 15 dollars per device (phone line)charge will go up to like 30 if you upgrade at the end of your contract. You may pay 199, 99, or free for your phone but with that extra charge you are paying is just like next. The carriers are trying to get away from subsidizing phones period. They are losing money on the. Now they funnel the costs to us albeit through additional monthly charges for next and edge. You still have to trade the phone in to upgrade. No more contracts for me. I'm paying full price for phones going forward. It's cheaper in the long run too. Especially when I can recoup a lot of the costs by selling it on eBay when I get another phone since I like the latest and greatest.

Neither-can't see adding any more to my bill.

Got my 1520 for $1 and I didn't even have an upgrade. Long time customers get perks sometimes..

30 months? Did I miss something? Why not sign a 2 year contract and pay a fraction of the cost of the phone while also getting to upgrade more frequently...

That's my thought as well.

Because if you do a 2 year contract you pay an extra $25/month on your data plan, so either way you're on a payment plan. It's just a shell game they're playing.

Exactly. You were on a payment plan even before the next-type plans rolled out, hence the 2-year contracts. A portion of your monthly bill would go towards paying off the rest of your phone. They've just split up the costs so they can say their plan prices have lowered without really lowering them

Is actually better for their accounting with Next. They get to call it financing so they get ledger credit for the entire sale up front. That looks better for profit now. Under the contract scenario, it goes on the books as a subsidy so the take a ledger debit (loss) on the transaction.

But their prices *have* lowered. Before, I paid the same amount during the two year contract and after it was over, I essentially was paying a penalty every month for not upgrading. Now, I pay $40 less than before, until I upgrade again. I think from now on, my new phones will come from eBay or otherwise owned instead of subsidized.

That's the same thing that I'm going to do going forward. Full price for the phone or eBay. Plus you can recoup the cost by selling your old phone on eBay.

Right, but how many people do you think actually do that? Most on the plan will go "OMG THE NEW IPHONE!! MUST HAVE!!" and will swap their phone for newest device, especially cause they pay nothing up front. So while it's possible that your bill will decrease, a good chunk of people will not wait. Only the smart ones will wait :p

Once I walk out that door with a phone in hand its mine. Never to be traded back in for another device.

Same here. I have 3 devices via Next and none are going back to AT&T. I'll most likely be adding a Lumia 830 soon.

I've found that these plans are awful deals for MOST people. Just another way to emulate the subscription service model that will slowly bankrupt us when all industries start doing it.

How so? They are charging you 0% interest. With subscription services you never own anything. With this, you get to own your device after 30 months (or pay balance at any time).

Or, you could... save your money and buy it outright and own it?

Agreed. Cash only. Done with contracts here. As soon as they start penalizing me for being fiscally responsible, I'm gone. If you can't shell out $400-600 for a new smartphone, you probably should be buying a sub-$100 one and stop kidding yourself.

What's wrong with 0% financing? Good businesspeople will take that deal all day long.

You're likening how low interest loans are used to grow a business to a personal smartphone purchase? That's what's wrong.

There's nothing wrong with what I said. It's a basic principle, really. Whether it is in the context of small business or personal finance management, if you have money to buy something but can also secure zero percent financing, taking the financing is the obvious choice so that you can keep your money and have it work for you. Cash over no-interest financing works great for people with no self-discipline, but I'm assuming that isn't a consideration since you stated you are fiscally responsible.

Fair enough. There is a small percentage of people that think that way...I do for larger items. But most people (and the people ATT are luring) just want a phone and don't say to themselves... Hey, I'm going to invest this $500 for 30 months instead of paying cash for a new smartphone. Instead they are got-to-have-it-now shoppers just happy to get a new phone and a shot of dopamine... which wears off long before they've paid off their purchase. ATT can cater to these buyers all they want. Just don't penalize us that aren't that way.

Or buy the phone off contact. This is what I have done with my last few purchases

If the 830 was $350 instead of $450 with 'free' fitbit, I would

Wait a month, it'll be $300 before you know it.

Out of curioisity, what kind of service do you pair them with? I.e. are your mothly payments and/or lifetime payments actually lower than they would have been say with with say a Next plan or a 2 year contract?

I buy my phones out right then pit them on Straight Talk. I only pay $45 a month for unlimited data, text, and call.

Why is it called Next 24 when it's 30 months?

Trade-In after 24 months of you're in good standing.

So essentially you are still paying for the previous phone six months after replacing it. Plus the payment on the new one. Sounds really smart, huh?

No. If you trade in after 24 months, you start over with a new 30 month plan, new phone. No different than leasing a car.

You are basically getting six months of payments as trade-in value for the phone.

There's an error in the 2nd paragraph. People would be able to trade in their device after 24 months, not 30. From the press release: "After 24 payments, if in good condition, customers can trade in their AT&T Next smartphone and upgrade to a brand new device under a qualifying offer". 30 months is how long it takes if you want to pay off and keep the phone.

That is correct. Also, several are saying that the 2-year contract is cheaper. That depends on what you do at the end of 2 years. If you keep your phone or replace it off contract you keep paying the same amount until you decide to go with the Next plan or another 2-year contract. If you are on a family plan, do the math carefully, you will likely find that your bill, like mine, dropped significantly, especially considering that you can get phones somewhere other than AT&T. After the NEXT payments are finished your bill drops by $25/month/line. When I needed another line I just took my backup Lumia 520 in to an AT&T store and got a SIM for it and it only added $15/month to my bill. That is way cheaper than a 2-year contract which would have cost me an activation fee and $40/month for the duration and beyond.

This is borderline crazy, 30 months to pay off a phone, this is akin to a cheap car

What cheap car can you buy for the price of a phone? There isn't any interest with Next. You pay no more than the no contract price and taxes for the phone. Next allows you to spread the no contract priced over several months. The amazing thing is that there ISN'T any interest and no service contract. I can pay off my phone today and get a new one or just keep paying $5.85 a month until the phone is paid off. Did I mention that there isn't any interest so I am just stretching the off contract price over a longer perior of time instead of paying it all at one time?

I love my Jump 1 from T-Mobile. Twice a year I can upgrade my phone for 0 dollars. Just walk in and give them my current phone and walk out with a new one.

That's BS. I am also on Jump and it is not switch for 0 down. Just went through this with tmobile when my wife and I went to upgrade after 6 months and it was going to be $200.00 per phone to Jump even though they said 0 down.

Ha ha I understand you probably had good intentions but learn to read a comment before replying. I have Jump 1 (original). You have Jump 2. Now continue on....

I find it odd that people can't afford a $450 but pay $150 for a cell phone bill, that's $1800 plus another $200-$300 cause you will go over the data limit!

How is it odd? My wife and I are on Jump on Tmobile and pay 160.00 a month. $80.00 per phone and get Unlimited Calling\TXT\Data and 3GB on each phone for Data Share. We've been on it since September of last year and our phones will be paid off this month since we never upgraded. $20.00 of total bill goes to phones each month and after this month when we pay phones off, means we paid $160.00 per phone total ( including down payment when we got them). Our L521s were almost $170.00 when they came out on Tmobile.

sadly hes talking to att users. they pay data overages. lol. tmobile doesnt cheat their customers on data.

I know but I felt like he was also talking down the (lease) bit of Next\ Jump\ Edge but yea, Tmobile have awesome plans but if you're a WP owner you are treated like second class citizens.

He is, because defending this plan is idiotic. You are literally being robbed blind, and you like it. Americans have been conditioned to live on credit, forever, and most people don't see that as a problem. It's economic slavery. You might as well be throwing your money into a trash can.

That is like saying, "People can't afford $35,000 for a car, but can afford $320 car payments plus another $200-$300 because you'll forget to make a payment here or there.

Except that comparison is on completely different economic scales. A $450 mobile doesn't equate to a $35,000 car. $450 isn't even 1 weeks salary for most people, while $35,000 is more like 6-24 months of savings depending on your income. I'd much rather buy the phone outright for $500 and only pay $20-30/month for calls & data (I currently pay $20/m) than pay almost nothing upfront and be lumped with a $80-90/month bill. After 2 years, buying it outright will cost $980-1220 and on a plan it's $1,920-2,160+

tmobile has been doing this. att copying again

Is there anything stopping someone from paying extra per month on these Next plans to own the phone more quickly? How does the billing work? Would I just pay extra on my monthly AT&T service bill and it would automatically apply to the phone? Funny since I am on Next already, but already own both phones, so no device charges are on my bill.

Att won't let you pay it like that. If you wish to pay off the phone it must be entirely paid off not piece by piece. Which you could do after several months depending on the phone and you're ability to save money on the side.

Give us new windowsphone first then I will probably jump on this,cuz I have four lines that are ready to upgrade

Jesus will come back to earth before 30 months are up....wow at&t....thats a long time

Be ready like He's coming back today, even if it's not in your lifetime.

I'm gonna try to get Him on my Mobile Share plan.

I have AT&T and use the Next 12 plan. I don't like waiting 18-24 mo to upgrade my phone. I pay more, but get a new phone every year.

As long as you upgrade right at 12 months, it's a pretty good deal. They get you if you wait longer to upgrade because you lose those additional payments unless you just buy the phone outright and sell it.

All the more reason to switch from Verizon who shows no love for Windows Phones!

Guys I need your help. I''m current on Verizon and been comteplating leaving them becuase of their high prices and their lack of WP support and devices. Here's wha I have: $50 2GB Share Everything plan with unlimited talk/text for two lines, one with no contract and one with a year left in a contract, plus line access fee of $30 per line (plus almost $20 of taxes per line). Can anyone recommend a carrier with a comparable or better plan but with less cost? I'm thinking abou AT&T, T-Mobile, or Criket. Thanks

Cricket can save you $ if you bring your own ATT device (or buy a device like the 635 a really nice phone!) ATT mobile share value is $40 for 3GB then $25 access fee per line (if you go with Next or BYOD which reflects a $15 per line discount vs using the 2-year contract phone which is the worst deal going) http://www.att.com/shop/wireless/plans/mobileshare.html

What works better for me is waiting 3-9 months after the phone's initial release and buying on eBay for half price and then paying that over six months on Bill Me Later/ PayPal credit and not paying a dime more to my carrier every month for an extended period of time. Thirty months?!? Really?? That's almost the length of a car payment for some people (length, not payment amount lol)

What is so hard about saving your money and buying a device outright? Why is everyone so content to live in debt, forver? Over a phone?
Windows Central Newsletter
Get the best of Windows Central in in your inbox, every day!
Thank you for signing up to Windows Central. You will receive a verification email shortly.
There was a problem. Please refresh the page and try again.