Belgium-based Telenet taking beta testers for Yelo TV for Windows Phone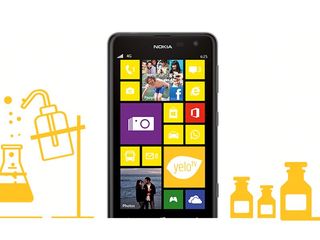 The Belgium-based cable TV operator Telenet is currently offering a way for some of its subscribers to beta test its upcoming Windows Phone 8 app version of Yelo TV, which lets users watch cable television channels remotely.
The app is currently available for iOS and Android platforms but now Telenet is asking for 5,000 of its customers to email them to register for the Windows Phone 8 beta test. The testers must be subscribed to the company's digital TV and Internet services and, of course, they must also have a Windows Phone 8 device of their own.
Once the user sends in their email request, Telenet will then send back information on how to download their beta of Yelo TV. The company says it is depending on feedback from its testers to make sure the final version of the Windows Phone 8 port is up to speed before it is released publicly.
What do you think of this future addition to the Windows Phone app library?
Thanks to Stéphane for the tip
Source: Telenet
Windows Central Newsletter
Get the best of Windows Central in your inbox, every day!
So cool, just that am not a yelo tv subscriber

Nice. Have passed the news to my daughter, who is on Telenet and has a 925.

I'm rooting for Belgium world cup team! Eden hazard cfc

I hope they made it before the world cup final. Send them an e-mail already. It's one of the major apps I'm missing on WP. Next step I hope Sporza is making a WP app.

Belgium can go eat rocks!

Let's send that e-mail :D

When is cyan update coming to belgium.i am rolling preview for dev Posted via Windows Phone Central App

It's about time. Telenet should be ashamed that they still don't have WP apps for all their services like they do have on Android and iOS.

Belgacom was clearly first.
I have their "Tv Overal" app intalled for about half a year. Now it is time for the Belgian Banks to jump on the Bandwagon.
KBC is the only bank who supports the WP platform.
Their app was already available for WP 7.

Hi, Just signed in, so I hope they pick me to test their Yelo TV app. And indeed KBC is the only bank with an app for WP8 VTM and Plopsa only have an app for Android and IOS, not even WP :(

It's Belgian. No support from me.

Already using Yelo on Windows 8, now hopefully on my phone!

From Belgium and rocking a 920 ... but don't care a rat's ass about TV.

Tim Howard blocked their email server.

just got a confirmation that i'm a lucky one to test the app. Waiting for the next mail with further instructions!

I received an email today which said I can start to test the app soon!