Best Games for Oculus Rift S in 2022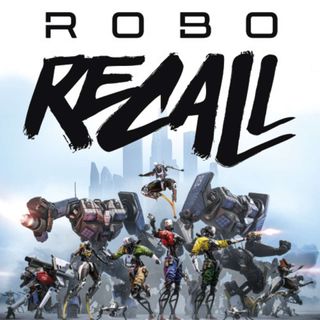 The Oculus Rift S offers a full library of awesome VR experiences that can transport you to faraway worlds and take you on epic adventures that will have you battling robots, suiting up as a superhero, and so much more. Each game uses the Rift S's Oculus Touch Controllers (opens in new tab) and Oculus Insight Tracking to immerse you into each world fully.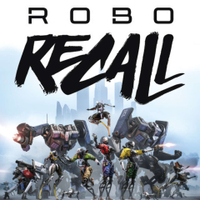 (opens in new tab)
Robo Recall (opens in new tab)

★ Featured favorite

Robo Recall is a fantastic first-person shooter that also uses the precision of the Oculus Touch controllers for hand-to-hand combat when the robots get too close. Each action-packed mission will take you through beautifully designed cityscapes, as you teleport through streets and rooftops, battling an onslaught of rogue robots. Complete unique challenges at each level to unlock, customize, and test new weapons to take into battle. Visually it's stunning, and physically it's challenging, making it the best game for the Oculus Rift S.
The Oculus Rift S offers a lot of great experiences
Why you can trust Windows Central Our expert reviewers spend hours testing and comparing products and services so you can choose the best for you. Find out more about how we test.
The Oculus Rift S (opens in new tab) delivers a big VR punch that can give you precise, realistic hand gestures so you can grab, throw, and punch inside of the game, while your entire body's physical movements are copied in the VR world. However, what makes the Oculus Rift S a great system, is the vast collection of VR experiences that you can download.
Robo Recall (opens in new tab) uses every piece of the Rift S's technology to transport you into the crazy world of a Robo Recaller. A recent barrage of defective, homicidal robots have created openings in RoboReady's perpetually underfunded and suddenly swamped Recall Department. You must jump in, armed with your wits, reflexes and a vast arsenal of weaponry to eliminate the robot uprising.
Of course, the Oculus Store offers more than just shooter experiences. Everything from puzzle games, short interactive films, and educational experiences are all readily available for the Oculus Rift S headset.
This includes Beat Saber (opens in new tab), an instant classic since it was first released. The game is still in the top 5 of the Best Sellers list in the Oculus Store and was recently updated to include a music pack from Grammy Winning Artists, Imagine Dragons (opens in new tab), and a new full 360-degree playing field. With the game being played globally, Beat Saber still has a lot of steam in its engines and is showing no signs of slowing down.