Bing adds an interactive solar system simulation in its search engine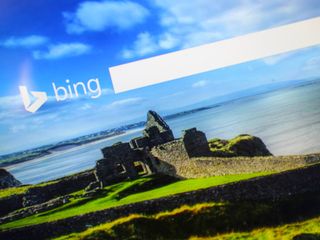 (Image credit: Windows Central)
Microsoft's Bing search engine has added some new elements to help others learn more about science. One of them is an interactive simulation of Earth's solar system when the search term "solar system" is used.
Microsoft says that this feature was added due to a request from Bing users:
Typing in "periodic table" in Bing brings up an interactive version of those elements as well. Microsoft says:
Bing can also bring up an interactive look at each element on the periodic table, including a look at how many protons and neutrons are in each element's nucleus.
Windows Central Newsletter
Get the best of Windows Central in your inbox, every day!
Hm, that's really cool!! I don't even use Google search anymore. On my phone a laptop it's Bing aha xD. Posted From Windows Central for Windows 10 Mobile on Lumia 1520

No wonder why bing kinda sucks outside US. Those features are not available on Mexico. Just some crappy search results.

I tried this in the Seattle area, and I didn't see it either. Oh no, I guess this means that Microsoft hates the US also.

MS must love Finland cause I can see that here Posted from WC 920, 1520, 920, 635, 640 950XL

Finland and it's surrounding countries produce the greatest metal (music), that's for sure.

That's an oxymoron ;) Posted from WC 920, 1520, 920, 635, 640 950XL

Greatest metal (music)
Was trying to be snarky Posted from WC 920, 1520, 920, 635, 640 950XL

Whatever happened to the speed test results in Bing... Haven't gotten it yet +640/Win10

Whatever happened to the speed test results in Bing... Haven't gotten it yet +640/Win10

It's now available to all.. I got it in Australia just now. :)

I usually use IE or Edge as my browser, but I had to bring up Chrome because of some web app that my company uses that does not support IE/Edge (and we are moving away from that app because of it). I do not see this happening in Chrome, but on both IE and Edge it loads fine. So before you claim that Microsoft is ignoring your country, make sure that you use IE/Edge.

Also works with opera Posted from WC 920, 1520, 920, 635, 640 950XL

Is Bing's availability in its country of origin the reason for the illegal influx of Mexicans?

Hahah Posted from WC 920, 1520, 920, 635, 640 950XL

Works just fine outside the US. http://www.bing.com/search?q=solar+system&FORM=AWRE

Nop. The whole educational program is not avaolable on this region.

No, it doesn't. It does work however if you enter Bing's settings and manually change the region to US and language to English but that's really missing the point.

Como todos los servicios de Microsoft, solo mejoran características y funciones en Estados Unidos.

It works in Canada. Although I admit I'm a little bit surprised by that myself. :-)

Speaking of features. Im in the US and I never got the new Outlook! :(

Because US uses iPhone and iPhone has Siri which shows Bing result

Saw this a week ago. It's awesome you can go back like a bya

It's not working for me...

That headline, tho. Holy alliteration, Batman! :)

Solar eclipse here :) Posted from Windows Central for Windows 10

This is awesome! I love all things space.

This is very good. I imagine this doesn't hurt Microsoft's push into schools either.

Very cool. Had me spacing out for minute.

These things don't appear available on Mobile

Microsoft should revamp Bing pn Windows 10 mobile. It really doesn't looks bad..

Planets aren't spinning on their axis. Posted from Windows Central for Windows 10

and all these wonderful things hidden away on some internet archive you have to find to know the search string to find it? The bing people need a kick in the a$$ and learn to face this stuff.

Would be even nicer if they could add a working search engine outside Microsoft core geografical regions. Bing is a laught where I live and that makes its hardcoded presence in WP a pain.

It is just awesome ;) also work in windows phone internet explorer.

Also works in the "Ask Cortana" right click menu when you select text. The interactive box appears in the slide out bar.

a bit tacky, but good idea.

No, they got planets from all parts of the world.

Moons and planets and orbits, oh my!

Not getting this here in Argentina. Is this another US-only feature?

Loads and then disappears on my 959xl Rs1

All Bing here, no Google. Not even on my Android phone.

Another US-only feature, pathetic.

Not to be snarky, but the orbits are not perfect circles. It would be good to accurately represent that.