Bing introduces Image Match to help you find the right picture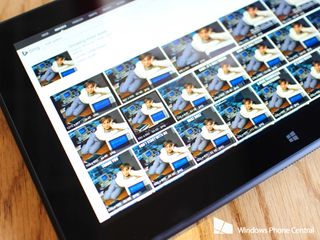 When you are searching for an image on bing.com/images, you can always pick the one you like while sorting through hundreds of them. However, once you've made the choice, sometimes you find that it's low resolution, watermarked or an odd dimension leaving you to go back to scrolling through the results page.
The Bing team has introduced a new feature, Image Match, to take care of this common hassle.
When you are browsing images, find the Image Match button at the bottom of the image to match the selected image in a few simple clicks. When you click the button, Bing will show you a list of different size images that you can then narrow down by size. If you want to see all images, click on "View all sizes".
Alternatively, while browsing on the Web, grab the URL of any image that you'd want to find matches of, hit the Image Match link next to the search box on bing.com/images, and paste that URL for matched results.
Not just with images that you find on the Web, you can also use the Image Match feature with your own collection of popular images. All you need to do is upload the image directly to bing.com/images, and Bing will match the results.
Bing's image search is one of my favorite Bing tools, and features like these are very helpful to power users as well as underscoring Bing's engineering excellence. The update is rolling across to users now, so you might have a while before the feature is available for your search results.
Source: Bing blogs – Search Blog
Get the Windows Central Newsletter
All the latest news, reviews, and guides for Windows and Xbox diehards.