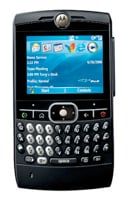 Looks like Canada will be first out of the gate with the Black MotoQ. Specs are identical, though it might be worth mentioning that they're using a "soft-touch paint" that's seems to be popular ever since Palm put it on their 750v. No word on what the frozen climes of Canada will do to the MotoQ's battery life.
Read: CNW Group
Windows Central Newsletter
Get the best of Windows Central in your inbox, every day!
Parks are my Knight Noahfavorite Knight Online Noahplaces Rolex Replica to go. Bathed Last Chaos Gold in the buy Last Chaos Gold and Maple Story Mesos sunshine, I lie Maple Mesoson theMapleStory Mesos lawn, holding runes of magic golda book ROM goldin my hand to Archlord GoldreadArchlord Power leveling.