BlueStacks 2 lets Windows users run multiple Android apps at once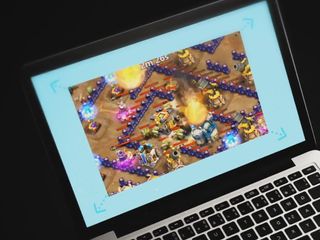 BlueStacks, the popular Android emulator for Windows, has reached a huge milestone and is releasing its biggest update yet. The company has announced that it has been downloaded more than 100 million times so far, showing huge interest, and to celebrate it's adding a number of new features.
The better that Android apps and games become, the more growth the company is seeing. BlueStacks SVP, Business Development + Marketing told our sister site Android Central:
In BlueStacks 2, they've married gameplay and app discovery, meaning when you click an ad a new tab will open so you can continue playing without being interrupted. Additionally, BlueStacks 2 will incorporate the ability to run multiple apps at the same time in different tabs, which is a first. This is great for running messaging and gaming, or news and messaging apps at the same time. You can grab the latest version of BlueStacks now.
Download BlueStacks 2 for your computer
Source: BlueStacks
Jared started off writing about mobile phones back when BlackBerry ruled the market, and Windows Mobile was kinda cool. Now, with a family, mortgage and other responsibilities he has no choice but to look for the best deals, and he's here to share them with you.
Please come and rescue Windows 10 mobile!

It will slow shown Windows mobile. Microsoft should offer discounts on Windows 10 to banks who make their app for windows phones. Having said that, in India, we do not have any issues with banking apps on windows phones.

Only if Bluestacks is running in the background. I have a feeling with the Surface phone the dream will finally become a reality.

It would not slow down Windows.

Lol. What discounts do BANKS need? They have all the money ;)

It's not surprising that people are running android apps in their PCs through an emulator rather than using windows store apps which are lacking and with less features. Imagine if win 10 mobile could run android apps it'd attract much more people to MS phones.

No, actually, it wouldn't. And bluestacks has nothing to so with the windows store. It's been around a long time.

bbbuuut people don't use apps on a desktop...

Unfortunately Bluestacks is a full Android emulator that would slow down Windows 10 Mobile peroformance, project Astoria on other side was much better approach since it would let apk apps to run on Windows NT kernel using real magic, just like Xbox One uses this magic to run Xbox 360 older games. But looks like the bosses that manage Microsoft, are not interested in Android apps on mobile ecosystem. Thats a pity, since that would make carriers and OEMS very happy and they would start to promote Windows Phone devices

What kind of disinformation are you spreading about it slowing down your Windows system. I have it and it runs perfectly. No slow down at all. Blue Stacks has done what Microsoft has put on hold. Give us the apps or welcome a way to get us the applications were want. If Blue Stacks makes that a reality then that is awesome. But please refrain from spewing lies.

I for one prefer getting Islandwood IOS apps, not some buggy android crap. I have used android, and its worse then symbian ever was imo.
What is it with people and android? It didnt help blackberry at all. Having used iOS, at least those apps are polished. and there is a MUCH greater selection of optimised apps. Once again, unlike android.

@NIST He's talking about it slowing down "Windows 10 Mobile performance" which probably would happen if it ever came to W10M (which it won't). It's a hypothetical situation he's proposing, not stating a fact...

I'm sure MS would allow a universal version of bluestacks on its store. MS probably had a lot of legal issues to contend with in Project Astoria. That said, its better PR if android emulation would be done by a 3rd party, especially given issues surrounding piracy and with google actively blocking MS from using its apps. So yeah, a 3rd party solution is likely better.

Seriously..... Still waiting on the promised Bank of America universal app!

Promised by who? source please

Promised by no one. In fact, BoA has made it quite clear they have no interest in running on Windows, whatsoever.

Bank of America is actively to upgrade their entire enterpise over to Windows 10. The Universal version of BoA will unavoidablly coming.sooner or later.

I'm waiting for Facebook Messenger, Twitter, improved Facebook, NextGen Reader, Windows Central & Xodo Docs. I just can't upgrade to Windows 10 until all apps I use are ready for Windows 10. Thankfully myTube is there, Shazam is there, TuneIn Radio just joined the club. Things are slowly getting better.

You can still use the 8.1 apps on Windows 10, they do work

yup, but they are not optimized. ;)

Some are ok. Windows central app is passable at least. Twitter has a universal app which works on desktop but it sux.

Doesn't twitter have a universal app?

They do, but yet to be released for Mobile...

Count me for a few times, however, I hardly ever use it and usually uninstall days later after checking out whatever app got me to download it in the first place.

I hate jumping through hoops. Nothing beats native

When do we get it for Windows Mobile?

It felt very watered down when I tried it a few weeks ago its a shame since it had promise

Google buys bluestacks, next news...lol

...and kills the project! You missed that part of the story. That would be the likely scenario.

Yep I though the Google buys part was self explanatory :)

Or Microsoft buys it and abandons..

Bluestacks has always been very slow and laggy. Hopefully this fixes it.

Because it is a very accurate emulator

I use it on my computer for kik and snap chat and a few others. Not for games, mostly messaging apps I can't get on windows or win10m.

+1 - But I'm still curious to see how this update stacks up.

Not for me it doesn't. It doesn't even open

Will it finally work on a PC having Bitdefender AV installed? Its predecessor never worked with it.

Has anyone gotten it to work on dell venue 8 pro?

I will probably try, but I really don't need any Android apps anymore.

I tried it this afternoon. The interface would not display properly. The BlueStacks window was too small, the icons on the left weren't visible, and the window did not resolve properly to the size of the Venue when rotating. I'm sure I'm probably missing something, but it was unuseable and I uninstalled. I never tried BlueStacks before today. I did try Ami Duos and it was OK, but not like just picking up an Android tablet. And, whether you like Windows on a tablet or not, the experience just wasn't as fluid as the proper OS on the tablet. It seems to me that, when you get right down to it, if you want Android on a tablet, then you should just buy an Android tablet. I'd like to have a lot of the apps on my Android phone also on my tablet, but the Venue's ability to run full on Windows programs, stylus input, etc. make it worth the other difficulties it presents, for me at least.

If it's anything like the previous version, it won't be a nice experience. It was made as a desktop app, which means touch control doesn't work like it would on a normal tablet (swiping is a mess, for example), and also when you rotate the tablet, it'll mess up the Bluestacks window (and you need to close/reopen Bluestacks to fix it). It's really just for running Android apps on the desktop. I think the Windows tablet market is too small to bother making a proper version for them.

"Downloaded 100 million times so far" Remember everyone, Steve Ballmer is an idiot for suggesting that Android apps on Windows is a good idea. If a 3rd party, resource hogging app that installs touch friendly apps on a market that generally uses mouse and keyboard has 100m downloads, maybe there's something more to it then "oh, it wouldn't work."

I bet you he didn't even know about bluestacks

Bluestacks issue is that requires too much memory and CPU to run Android apps smoothly, I had a Windows 8 tablet from Acer with 2GB of RAM and Atom Clover Trail, and when I installed Bluestacks 1 it lagged a lot. I'll try this on my Windows 8.1 Baytrail tablet with 1GB of RAM, maybe this tablet for $69 is better than my $999 tablet from Acer LOL, who knows, tech advances fast today.

Actually, his comment was specifically in regards to Windows Mobile and yes, it's still a bad idea at the moment. Remember, MS yanked the Android subsystem out of WM10 because it was degrading it. A full Windows computer actually has the chops to make up for the resource hogging nature of Android emulation.

Project Astoria is not equal to Bluestacks, I will try Bluestacks but I think it adds too much layers to the NT kernel so it could maybe work on Lumia 950 devices , but forget about the Lumia 640XL or the 550.

So make a version that will only run on high-end phones? That's a terrible idea. :-/

"Downloaded 100 million times so far," but how many actual running installs are there?

Definitely slow, but I finally downloaded it last month because and an app that my wife and daughter wanted to use was not in the Windows Store.

I have it but don't know where to get apps from to use that to put on my phone.

Thanks to this app. I was able to use my local magazine app in my surface using this. Good but still could be improved.

I am just thinking if they made an universal app emulator, they would mess up Microsoft plans

idk, are android apps that much better than ios apps?

It's the other way around. iOS apps are in general better then android apps. Especially the tablets apps.

That's what we want project islandwood to be successful.

I've been using Bluestacks for a year now to play Clash of Clans and now Marvel: Contest of Champions on my SP2. I like it better than Andyroid.

Windows central and Xodo are already been them for awhile now

SnapChat!! Why...I dunno...

I might give it another try, but the three times I tried it already none of the apps I wanted to use worked properly. It was really buggy. I'll see if version 2 is any better.

Ok, so after some testing, I'm uninstalling it once again. It's still as slow as ever, and it's still having difficulty to detect when I'm clicking on something, even in Bluestacks' own options menu, so I always have to click 2-3 times on everything. Snapchat still doesn't work. Apparently people can create a new account, but if you try to login with an existing account you get stuck on the loading screen. Fallout Shelter works, but since it's slow and doesn't react most of the time when I try to click on something it's definitely not enjoyable. Bye bye Bluestacks.

Not sure about version 2, but first ran Clash of Clans etc quite well. But it was a memory hog, leaving service in background. Had to be killed after every use or computer was slow. Getting Android tablet (though costs) is a better idea :)

Personally. I prefer DuOS. It runs much smoother, is easier to use (basically just stock Android). Plus, you don't have to worry about it installing apps on it's own. However, it does cost $15. Bluestacks was always pretty slow and unreliable for me. Not to mention fairly buggy.

Do these 100 million users count towards androids activation numbers?

THat wouldn't surprise me, as those numbers are probably based on Play Store access/activation.

Finally! I can play Hay Day again! The last update became "not compatible" with bluestacks.

I thought BlueStacks 2 was going to be BlueStacks for phone lol. I got all excited for nothing

I hope I can download it on the surface phone next year

Wow, I forgot completely about Bluestacks, last time I tried this was 2 years ago for playing Angry Birds Star Wars 2 on my old Acer $999 Iconia W5 tablet (Clover trail), but my experience was not good, I'll see if BayTrail supports Bluestacks well on my $69 Windows 8.1 Vulcan Journey 7" tablet with 1GB of RAM.

Last time I tried installing this (long ago), there was no easy way to uninstall it. IT was a total mess and I had to reinstall windows fresh to get rid of it. Is it still like that?

Hope this works greater than its previous version.

Rolling back to a restore point didn't work?

At last, this version is very slow.

I'm using bluestacks for CoC(& 8 ball)....
And that's the reason behind its 100 million times downloaded by us .

BlueStacks works great... I use it daily on my SP3 and also my desktop. I have zero issues, although the fan does spin like crazy on the SP3. I had an iPhone (ugh) for work which I had to give up earlier this year - I got used to having a few apps and games that I can't get on Windows Phone. There's no way I'd ever buy an iPhone, and I didn't want to buy some crap Android tablet because, well, it would be crap. So BlueStacks was the answer. It is a little annoying by installing all the crap games each month (as I don't want to pay the $2/month) but I just uninstall them and don't worry about it.

Thanks, I also have a laptop with performance like SP3, unfortunately my laptop is not touchscreen and most Android games are, I'm going to investigate if I can use mouse/keyboard on some strategy games for Android, that would be great.

Very slow... Want previous version again.

This emulator is fine for its own only. In reality it is preventing the users to use Windows store. It's more applicable for windows 7 users who don't want to upgrade when they can get apps through this emulator.
Windows Central Newsletter
Thank you for signing up to Windows Central. You will receive a verification email shortly.
There was a problem. Please refresh the page and try again.