Join the public beta for Booklet, a unique way to browse Facebook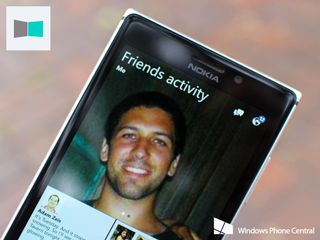 A few weeks ago Facebook launched a new app called Paper. As of right now it's only available for the iPhone right now, not iPad, Android or Windows Phone. Which is pretty disappointing considering many folks who have played it Paper prefer it to the official Facebook app on iOS. We probably won't see Paper for Windows Phone anytime soon, but we do have a new app that offers a comparable experience for those wanting Paper. Booklet is a new app for Windows Phone that's worth checking out. So let's check it out.
What's the big deal about Paper on the iPhone? First off, it's a mix between your regular Facebook news feed and a dedicated app that aggregates the news. With Paper you're offered a mix between updates from your friends, stories & articles they share and a dedicated section for your favorite topics.
Paper has been received favorably by both users and tech journalists. Its focus on presenting content in a clean, easy to digest format has been welcomed by many. The gesture based navigation model used in Paper has also been praised. The content itself is pretty great. It's a mix between curated content based on your interests and the content shared/created by your friends.
Booklet (currently in public beta) is a new app for Windows Phone that acts as a news and feed reader for Facebook. It appears and functions quite similar to Paper, but it's on Windows Phone and lacks curated content. That's actually not a bad thing, since you're probably more interested in your friends if you're logging into Facebook.
You can replicate the curated content from Paper by editing the sections you can view in Booklet. These are pages you've liked on Facebook grouped into their respective categories. Like House of Cards, ESPN, HBO and television shows? They'll automatically be grouped in a section titled "TV Show" that you can pin to the Booklet home to browse the latest updates and content available from those users.
Booklet is a pretty interesting app and worth checking out if you're a big Facebook user. It comes from JDB Pocketware, the dev behind other popular apps like Handyscan and their dedicated app for Facebook. In fact, you can find a Booklet mode in their Facebook app.
Want to check out Booklet? It's a free app and available in the Windows Phone Store .
Get the Windows Central Newsletter
All the latest news, reviews, and guides for Windows and Xbox diehards.