Buying music vs. streaming: What you need to know
There are more ways than ever before to enjoy music. Here's our take on streaming versus buying music.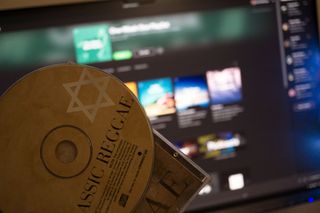 The days of grabbing a CD from the local record shop are long gone. Even purchasing digital tracks seems antiquated to many. In an era of streaming services with a monthly subscription that puts a vast library of music in your hand, why even bother with purchasing music?
Not everyone has made the jump to streaming and a few of you may even be reconsidering with the closure of Groove, so we're taking a look at the differences between subscription-based music services and purchasing music yourself.
Do It Yourself
Owning music means you have access to songs for as long as your copy is in good condition. Having copies of your favorite songs and being able to manually sort them, add information to each track and transfer them to any device you own makes for a great user experience. There's no need for an online connection. Simply locate the file, open it in your favorite media player and enjoy. You're not paying a company for the privilege of listening to your music, and it's possible to use existing products and services you already pay for (which streaming services may not support).
And you have scope to take things further. Take Plex, for example. This service requires a small monthly fee for offline playback and some other benefits, but you can use it for free. Plex allows you to create a home server that allows you to stream and enjoy music on any connected device from wherever you may be (so long as everything is set up correctly). You then have alternatives like Microsoft's OneDrive, allowing you to store all your music and listen to it at no additional cost — portable media players and your trusty smartphone can also house music transferred from a PC.
It's not all rosy, however. It's up you make copies of stored music to ensure you have a backup available in case of cataclysm. Hosting your tracks in the cloud? Better make sure you have some sort of local copy, lest the cloud service shut down and take your files with it. Which, of course means you need to have local storage space for all those songs. If each song is around 3MB, then a modestly sized 10,000-song collection would take up 30GB on your hard drive. If your drive is small, that's precious space — so then you're looking at an upgrade, or an external drive.
There's also the cost of actually buying the music. If every song we purchased was $0.99, that would be just shy of $10,000. That's a lot of money. If you listen to a lot of music and are starting from scratch, you will need to set aside some serious funds or look to a streaming platform for assistance.
Streaming
Streaming services have been around for nearly a decade and offer consumers an inexpensive way to access millions of tracks from artists. How it works is you pay a flat fee per month for unlimited access. Artists are then paid a small amount depending on how many times their music is played. Said artists do not receive as much upfront as they would if you purchased an album directly.
These streaming services — like Spotify — are incredibly easy to use, offering some intuitive apps for use across numerous platforms, be it Windows, Android or even iOS. There's no need to have ample amounts of free storage space available unless you wish to take advantage of offline playback, and overall it's a much more cost-effective means of enjoying music than traditional purchases.
That's all the good stuff out the way. Just like purchasing music, streaming services also have a few drawbacks. The main one is you never technically own a license to music you add to your library. You're paying the platform for access. If you cease paying for the membership, you'll lose features or access altogether. This also means you cannot move said music across to other devices or services where the streaming platform does not offer support. Also, some artists boycott services altogether.
And if a streaming service closes its doors altogether — like Microsoft's Groove — you'll lose out. While these platforms offer offline playback functionality, they still require an online connection for hooking up an account and downloading said music in the first place. If the app stops working for a while, the service goes down temporarily or you lose connectivity in the home, you could, again, be without access.
There's no wrong choice
If you're a fan of both owning music and having the ability to stream new content from wherever you may happen to be, it's absolutely possible to utilize both means and turn up to volume 11. Services like Spotify even allow local files to be added and then copied to other connected devices for offline playback, perfect if you're migrating from a self-expanding library on your PC to the cloud.
Buying music remains to be the ideal way to retain absolute control over your collection. The only downside is you need to invest in space for storage (and backups!) and payout for the privilege of owning said music. Streaming opens up new avenues of allowing you to access your library from anywhere without any further purchases or hours of configuring servers. It's also more affordable should you download large volumes of tracks.
In the end, it all depends on personal preference, requirements, connection availability and budget. Streaming services continue to absorb market share from physical and digital sales of music, but not everyone is prepared to leave behind the feeling of scrolling through a vast music collection and manually sorting everything. There's no right or wrong answer when it comes to acquiring music.
So, what say you? Do you stream, purchase songs and albums individually, or both?
Get the Windows Central Newsletter
All the latest news, reviews, and guides for Windows and Xbox diehards.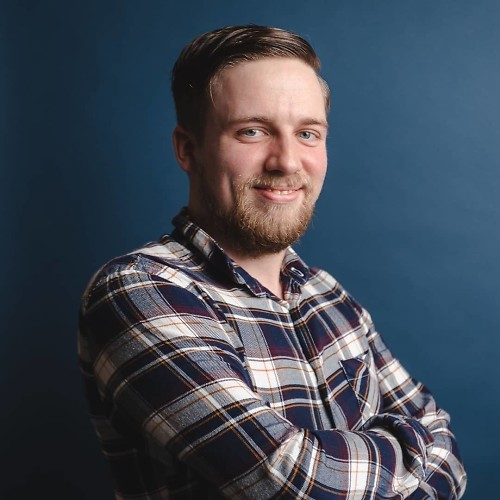 Rich Edmonds was formerly a Senior Editor of PC hardware at Windows Central, covering everything related to PC components and NAS. He's been involved in technology for more than a decade and knows a thing or two about the magic inside a PC chassis. You can follow him on Twitter at @RichEdmonds.