Check your Xbox Live inbox for Halo 5 beta codes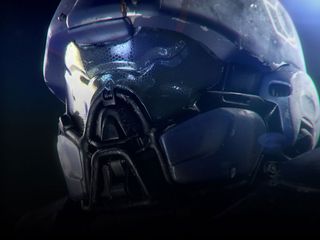 Check your messages on Xbox Live because you just might have your access code for early access to the Halo: 5 Guardians beta. Yesterday Microsoft announced that those in the Xbox One Preview program would be getting access to an early beta of Halo 5 this weekend from December 19 through December 21. Those codes are now rolling out to gamers in the Xbox One Preview program.
Microsoft has said codes would begin rolling out today at 12 PM PST through Xbox Live. And that they're slowly going out. Reports on Reddit and Twitter have users claiming their code for the Halo 5 beta. Well technically, you're going to get two codes from Xbox Live.
The first code will be used to download the Halo 5 beta to your console, while the second code grants you access to the beta.
Don't sweat if you can't play the beta this weekend, since you'll have an opportunity to play the full beta which runs from December 29th through January 18th. The beta over the next few days only contains content from the first week of the Halo 5: Guardians beta while the full beta will have 7 maps, 3 game types and more weapons over its three week run.
Important note from Microsoft:
Please don't share your codes, kids. And don't ask for anyone to share. You can however drop your Gamertag into the comments below if you're not already in the Xbox One Preview program and wish to be invited by someone who is already a member. This way you won't miss out on future betas like this one.
Did you get your code yet? See you online Spartans. And if you see GeneralSham on your team this weekend you're guaranteed a win ;)
Source: Microsoft
Get the Windows Central Newsletter
All the latest news, reviews, and guides for Windows and Xbox diehards.