Chrome Apps support on Windows will end in 2018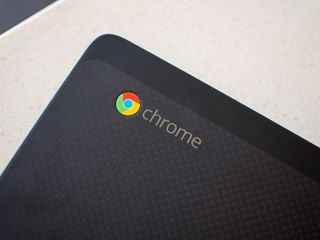 (Image credit: Windows Central)
Google has announced that support for Chrome Apps on Windows, Mac and Linux, which were first launched in 2013, will slowly end over the next two years, and stop completely by 2018.
In a blog post, Google stated that a few years ago, it felt like apps were the best way to offer customers features like offline use, connecting to hardware and more. Now it feels those same experiences can also be handled on the web:
The shutdown begins late in 2016, as Google makes new Chrome apps available just on its own Chrome OS. Then in the second half of 2017, the Chrome web store won't show any Chrome apps for Windows users (extensions and themes won't be affected). Finally, the ability to actually load Chrome apps on Windows will stop by early 2018.
Windows Central Newsletter
Get the best of Windows Central in in your inbox, every day!
This is why I don't understand how anyone with even the slightest recollection of Google's past practices could honestly recommend and implement their services in enterprise... It's like trying to build a house on sand; 'supported' today and gone tomorrow. No, just no.

Agree with some of that - I'd trust them (from a supportability perspective) with search, email and maps, because those are core google products, but not with anything new. Even chrome is a bust because they only let you get the latest version, so if your corporate version isn't the very latest then you can't get an older version to test against.

So long story short, this thing failed, and they're canceling it now :D

I think it's more about evolution. They are creating a new OS that will be similar to win 10. It will be device agnostic and as such they are going to phase out the old stuff.

Meh. Never looked forward to Chrome. Posted via the Windows Central App for Android

Where do you get the idea that they're creating a new OS?

It's been reported on. If I remember correctly, they're working on an open source OS that is designed to work on a multitude of different devices. The rumors claim that this upcoming OS might replace ChromeOS and Android.

Yeah, rumors. Nothing credile has surfaced about what it is actually going to be used for, just that SOMETHING exists. Google isn't going to throw away the massive install base that Chrome and Android have.

If they don't, Samsung will with Tizen :D

No, they won't. Tizen doesn't have any of the apps that users want, and very few Tizen phones have been released.

Samsung is improving it slowly and quietly, until it's ready to fully replace android on all of their phones. They want the advantage of making both the hardware and software, that Apple (and also MS kinda) has nowadays.

It won't happen. And Google will make sure of that via the Open Handset Alliance. Samsung knows they can't lose Google and vice versa. Posted via the Windows Central App for Android

Without Samsung android would be dead

Yep Tizen will definitely never be anymore than what it is, even though it's better polished and battery friendly than Android. Posted via the Windows Central App for Android

Do you really think, that the biggest droid OEM can't succeed with its own OS? :D

@Random DS, you're making the same arguments that other people have been making since 2012. It isn't going to happen. They won't suceed without the Google Play Store.

Why not? Nothing lasts forever, and this is also true for the success of android on mobile.

Android is a success because of the services, not because of the OS. Google is solely an ad driven company. It will always survive. Tizen, on the other hand is company driven and would be software reliant. The minute Samsung steps out the light and no Google services available there are plenty of other OEM that will step in. Huawei and Xiaomi being two of the biggest threats to Samsung Posted via the Windows Central App for Android

I don't think so. The state of Samsung is kinda Apple-ish. Many people don't even know they're buying an android phone, only that they're buying a Samsung phone. Huawei and Xiaomi are growing, but not fast enough to fill the gap Samsung would make. The marketshare of the OS will drop if it really happens. And voila, you have another Nokia - Windows Phone situation, except google can't just buy Samsungs phone division.

@RandomDS, you're not clueing us into WHY Samsung would ditch Android when they are the most profitable Android manufacturer.

Because even the most profitable android OEM can't make as much money as before now. The smartphone market is stagnating. And they want to offer something new, something different, and something that's just better than the previous one was. And they will succeed, if they don't screw it up like they did with Bada.

@Random DS, they're making money hand over fist using Android. They've had record quarters with the sales of S7, and the Note lines proves they can offer something new/different/better than the previous generation, while still maintaining compatibility with the Google Play Store and still contributing to the Android Open Source Project.

Just let it go Tom. He doesn't grasp it. Posted via the Windows Central App for Android

They are making money because the gullible out there don't realise that their new 'wheel' is pretty much the old 'wheel' etc. Most people buy Samsung because their mates have one, and peer pressure is a god send in a stagnating consumer space. Also, if Samsung dropped Android, they would just be a oddball OS, without the GApps, Play, thus rendering them a niche product. ( sound familiar???? ). Samsung CANNOT realistically gi down this road. It wasn't long ago they were told to get their mobile act together, save costs, or else. Therefore the never ending cycle of Galaxy devices were born. Now they are 'stuck' with the Galaxy line and they are making a killing with them. 2 or 3 versions of the same device, with minimal R&D beyond one device, making the other two money makers. Find me someone who doesn't associate the Galaxy moniker with Android???? They know what works, and they are very, very good at it. The board would be shot if they diverted from the path, unless, like HP and W10, they were aiming elsewhere.....but even then, why develop another OS when MS already have an enterprise OS for mobiles? As for Google, they can do one for all I care. The sheer amount of data they collect about you, it would be less intrusive to post an extremist manifesto, and have the CIA and MI6 tracking you.

I doubt they will succeed unless they can write all their own apps.

You really just don't get it. At what point do you think people who use Android are going to not know that 1. Google Play Store
2. All Google services are not om their phone. You do know that Samsung also makes their own Processor chips but opts to use Qualcomm ing the majority of its markets as well right? There's a reason for that. At the end of the day Tizen is nothing but a forked Android OS. That's it. It's better refined in certain aspects no but Tizen is nothing without Android. Posted via the Windows Central App for Android

Why do they use snapdragons? Aren't exynos chips better? I've never heard of exynos having heat issues. Posted via the Windows Central App for Android

Exynos chips always took a bit more work when cooking roms!! From what I recall the Exynos chips were 'unusual' and usually appeared in 'other' markets. The snapdragons could tolerate a lot more tweaking and overclocking. That was until Samsungs infamous knox system tried to spoil our fun!

Lol... Oh, ok. Seeing how quick the Galaxy s6 camera was, I always attributed it with the exynos chip. Either way I'm still voting for exynos, even though I've never actually used a device with one. Lol... I don't know why, cuz I don't hate snapdragons, but I find myself being more excited about exynos variants that Snapdragon variants. Posted via the Windows Central App for Android

While I do agree with some points, stating something as silly as 'Tizen is nothing but a forked Android OS' can disqualify you as a commenter pretty much. Tizen is MeeGo built by Nokia and Intel, and yeah it has nothing common with Android.

Yes, and when they buy their next Samsung phone that doesn't have Snapchat...they will leave right away. Its the same reason windows mobile is failing. Jesus.

@RandomDS Okay, in what situation would the following happen: -Samsung stops making high end Android phones, and no one (not Huawei, not HTC, not LG) takes their place?
-Tizen reaches feature parity with Android, even though Android is still going to be developed?
-Tizen somehow gets the billions of apps that Android has, and everyone is willing to re-purchase all their apps? Samsung is in a good place from using Android, and Android/Google is in a good place because of Samsung. Samsung isn't going to throw that away just because some a-holes on the Internet thinks it's a good idea.

So now I'm an a**hole just because my opinion isn't the same as yours. Nice :D Of course, there will still be other OEMs, but many customers are loyal to Samsung and not android. They don't care if google is dead or alive, as long as their new, shiny Samsung phone does everything they want it to do. And Samsung is already paying hard cash for developers to develop for Tizen, or at least make their android apps excusive to their droid phones.

It has nothing to do with your opinions being the same or different than mine, it has everything to do with you inisting something that would be detrimental to Samsung's bottom line is going to happen. Tizen isn't on par with Android. Samsung knows this, which is why they continue to use and contribute to Android. On your point about their phone doing everything they want it to, if it doesn't have their favorite apps, how would it do everything they want it to? Microsoft's struggles the last five years have shown that the mobile market is pretty much set. Launching a new mobile OS now is foolish for anyone.

And that's point! It won't do everything it's supposed to do because it won't have the Google services integration that people are used to. How is that so hard to understand. Do you know how many people hate CyanogenOS because of the lack of Google services? How are you gonna compete with McDonald's that supplies you with their food? Posted via the Windows Central App for Android

I go to KFC and / or Burger King to ask them to help crush McDonald's :D And Cyanogenmod is different. It's a home made android fork, that you install at your own risk, and install google play services separately on your own risk as well. No phone ships with Cyanogenmod... And there isn't any major company that supports it with hella cash. Do you think, that if all new Samsung phones would come with Tizen, no one would buy them? All the devs (even including google itself) should have to launch their apps on Tizen, if they want to reach customers with Samsung phones. And I'm sure, that the number of those wouldn't be as low as the number of Windows Phones (saying this with the biggest respect and love to my favorite Windows platform). But you know what? Let's see what time brings, and who was right, you or me. Because only time can tell it :D

Dude I'm done. To each their own. SMH. You obvious don't understand what Tizen is. And I'm not talking about Cyanogenmod. I said CyanogenOS! You might want to research the difference. I'm done. Posted via the Windows Central App for Android

Actually the OnePlus One came with CyanogenMod installed plus Microsoft has been known to invest in Cyanogen. You messed up. Posted via the Windows Central App for Android

There are actually devices on sale in UK that are specifically for CyanogenMod. They come with 12.1 on a d the minute you turn it on, they get hit straight away. CyanogenMod doesn't have to mean unstable, "dangerous" roms. They are as close to vanilla as you are going to get. A guy I carry in my cab has a wiley fox device (never heard of them either ) that comes with CyanogenMod OOTB. Admittedly, it will only update to the most stable release, but you can install the latest bare bones release, and have the safety net of restoring to stable with the push of a button. Having tinkered with the Cyanogen stuff, its a great platform to work from. It's probably more vanilla than Nexus! I have to agree that, as a mainstream rom, it is not recommended, but now there are devices appearing, it is another branch of Android. Best of all, NO bloat. That is probably the best thing about Android, its probably also the worst, Open Source. Due to CyanogenMod, I've got an old note three running large amounts of S6 software, with bits of Note 4 thrown in. So, it isn't the scary beast that people make it out to be.

I disagree. They are NOT loyal to Samsung. They have them because they are told by advertising, and the biased tech press and peer pressure, that your life will be so much better. You will be shunned by your peers, if you don't have one. You will be laughed out of town because your screen isn't curvy. They are a STATUS symbol. 99% of owners probably couldn't tell you what's inside one, just its a Samsung. Every single one of them will be able to tell you it has PlayStore ergo, a perceived million apps. That's all they need to know. If you dumped an OS with play store, or even more importantly, an OS the most of the earths population know how to use, what are you left with???? Windows Phone. And as much as I love my 950xl's, they are never going to be as sexy as a Galaxy S whatever....then again, I like being different. Long story short, Samsung dump Android, consumers, somewhat confused, dump Samsung. Huge ( obscene ) market share damaged. They might as well build W10M devices, they'd sell more ;-) Then people will discover hauwei, and realise they are quite a nice device. Just picked up a P9 for cooking and it's a well made bit of kit.

You are spot on here. Posted via my Moto X Pure Edition using the Windows Central App for Android

Absolutely. The minute Tizen becomes a forked powerhouse, Google can cut them from Google services based on the Open Handset Alliance. And Android is 100% reliant on it. Tizen would have to partner with MS for services. It's the reason why all OEM put Powered by Android on the boot screen now because of Samsung. Google made that part of the requirement for OHA. That's why Tizen has only been tested in certain markets. Posted via the Windows Central App for Android

Also, I think that Samsung's dependence on Android is evident by their lack of windows phones recently. They can't afford to support a platform that is small. As powerful as they are, I think they'll only develop Tizen behind the doors and see what happens. Posted via the Windows Central App for Android

Absolutely they won't succeed. They may have dominance in the Mobile market but that's about it. They have a long way to go before they ever challenge Windows which is broadly spread across PC, Tablet, Notebook, Console and a glimmer of Mobile.

Tizen could be much better than ChromeOS if it supports Nvidia graphics and Steam which ChromeOS currently doesn't officially support. I'm guessing that Samsung will launch a VR next generation gaming platform based on Tizen that runs over Nvidia hardware.

Yes, I said rumors. You asked where he got the idea, a rumor is a perfectly acceptable way to get an idea of something.

Its not rumours. The Project is already on GitHub and Googles senior engineers have been busy, it's going to be open source. The Verge and other big sites have been reporting on it all week. Check it out.

Yeah I read this too on I think Nokiapoweruser, it sounds pretty cool

It's called fuschia, it's well known since they are open sourcing right from the start. They are posting code online as they work on it.

It's not about evolution. The web already existed as a more advanced concept than an app. They just made this because some excitable MBA in google said we need apps! They didn't.

Google fails at a lot of things. They buy companies, create new products, and then quickly cancel them and leave their users hanging. Their users then praise them for getting rid of dead weight. On the other hand, Microsoft cans some little used product and people are out in droves claiming that it is another indication that Microsoft is failing.

Tell that to former Nokia employees

I can list out a number of companies that Google bought then quickly shut down, letting those employees go. I personally know some of them. And there are a number of companies that Google bought may be shut down soon. But somehow, Microsoft is the only one that is criticized for this.

It will be a long time before Microsoft sheds its former mantle of "big bad company" back when being big and successful was bad (well, according to competitors). Now being big, invasive, and monopolizing is okay because hipsters and millenials made it okay; they didn't care about these things and so the market changed. They grew up with Microsoft being marginalized by their history, one they weren't even aware of. Hell, my company "HotSchedules" IT actually migrated us off Microsoft Office 365 using a selling point like "we don't have to keep using the same old software we were raised using." They didn't even have to make the case that A was better than B. It was just Microsoft is "old" and Google is new and the deal was done. Of course, critical teams refused to give up Office so many use Office even while subscribed to Google Apps. Sigh. Microsoft is just held to a different standard. That is why they don't get the recognition that they (certainly now) deserve: Windows 10 (OneOS) Surface, Hololens, etc. It is amazing what conditioning can do.

I actually don't feel bad. Lil Wayne is hated by many, but he's still on the biggest mixtapes, and he's still richer than most of the other rappers who are "killing it". I noticed that Microsoft is a company that people love to hate. The thing is, people tend to hate on entities that are important, and that's comforting to me. Come to Jamaica and you'll hear how much Alkaline can't compare to Vybz Kartel and how much his songs don't make any sense. Yet he's still on the top charts, and constant touring. So it's all good. Posted via the Windows Central App for Android

RayWP7, unfortunately that is exactly it. It's that silly mentality, I went to an interview once and the company was migrating to google apps... they had no concrete answer as to why. They use excel and sharepoint only... excel as in a flatfile database.. when asked why not use office online.. it's free and has much more compatability then google apps on greater scale. All I got was "we have no idea". needless to say I didn't get the job haha despite going through 4 telephone interviews with the same questions where I said the same answers. They too asked the exact same questions in the face to face interview. It really felt like it was a wind up, I later found out they kept misplacing the paperwork - one of the guys started appologising profusely as he was showing me out.. rofl.

I never understood how anybody could use google docs instead of Office. Migrating from something that's good to something that's not, is crazy as hell...

Chrome apps has 1% sher and windows mobile has 0.5%share. still microoft supporting it. Microsoft cares about windows!

Should make my antivirus software happy.

Would be nice to title: "Chrome Apps support on Windows, Mac, Linux will end in 2018" Doesn't sound as if Windows is the only one! Or Chrome Apps support will end in 2018

Agreed. The subject is misleading.

I agree... The headline itself makes it sound like Google was targeting Microsoft again.

Agreed. It sounds like: Windows is being alienated with Chrome Apps' support will end in 2018.

Why can't they just say nobody used it so we ending the project. Twisting words is a norm in tech industry nowadays

Because, for example, I use some of those Apps in order to debug REST Web Services. I will have to look for other options, so Apps are being used ;) So, I am Nobody and I use them.

Oh, like "only a fraction of a percentage of a portion of our user base is reporting issues with ..." used to debunk "wide spread" issues such as Antenna-gate, bend-gate, etc? It is funny.

Chrome sucks anyways. So it's not like it's a loss. AC commentors always gave me crap because I said Chrome would fail. With the way Win 10 operates now a days I would never buy a broken Chrome OS or Android Tablet. Win 10 is the way to go in that aspect. Posted via the Windows Central App for Android

This isn't about Chrome OS. This is about the Chrome BROWSER which has apps you can install in it to access Google services but which are pointless since you can access the same services through that browser. So they're killing those apps. Simple. Posted via the Windows Central App for Android

This. The article's NOT about Chrome OS.

It's not about ChromeOS, yet. Google just killed a feature that was used by 3 times the number of people that use ChromeOS. It's only a matter of time before they kill that, too.

Amen brother, I really hope ChromeOS gets cancelled, I just saw a very beautiful HP laptop with premium feel with ChromeOS installed and 32GB of RAM, that is what I'm fighting against. And I think I can battle another 10 years in all Internet forums to try to tell ChromeOS should not be the future, its like going backwards into a dumb terminal of the 1980's where all processing was done on the mainframe, but this time they want google to be the mainframe. Say no to ChromeOS. Amen.

1. Chrome OS would cease to function if packaged app support was removed. This has zero to do with Chrome OS. 2. Samsung has said numerous times that Tizen is a software solution for wearables, appliances and other things that are not phones. They have all but halted development for traditional mobile hardware. 3. Fuscia has nothing to do with Chrome. Anyone saying so hasn't taken the time to build and run it. I have. They are guessing based on someone else's guesses at HN. And they are wrong. Posted via the Windows Central App for Android

Next article google decides to stop being dicks and launch uwp YouTube and google map apps

Why would they do that? Both those services already reach 99% of Windows users.

because they decided that the 1% matters lol

They clearly won't, they're dumping something that less than one percent of their current users use. They're not going to give two craps about less than one percent that aren't even their users.

Google sounding like a bully backing out of a fight they already lost. Hope this made their ego feel good...

Ms stop support google with ur apps leave them noobs to die

Lol that's funny. Posted via the Windows Central App for Android

Does this include things like Chrome Remote Desktop or is that an extension? I use that all the time. https://chrome.google.com/webstore/detail/chrome-remote-desktop/gbchcmhm...

What? Yes it DOES include Remote Desktop which is an app. I use that app almost every day as a great and 'free' method of remoting into my machines. This sucks donkey balls!

Isn't Chrome OS going by the wayside and Android becoming their only OS?

No. ChromeOS is gaining the ability to run Android applications, but it is still a seperate OS with its own design.

Yup, that's probably the real story behind this move. Chrome apps were needed to make Chrome OS a viable option for consumers, because even at the pricepoint they are launched at, just a web browser wasn't enough. With Android apps soon to be usable on Chrome OS (without need for special ports, everything in the Google Play Store will instantly be usable when the feature goes live if I recall correctly), the need for these Chrome apps decreased to nil.

Like we give a damn hahahaha

You should. It's important that Google supports Windows and Windows Phone and they are slowly pulling from both markets. That matters to some people. Posted via the Windows Central App for Android

Except that the article title is misleading click bait. They're ending Chrome Apps support in Windows, Linux, and macOS.

I know what the article is stating. Posted via the Windows Central App for Android

I don't think it is misleading. The website's name is "Windows Central" after all. The fact they are dropping support for Windows makes this relevant to me. Sure, its not only Windows, but that doesn't really change the message and certainly won't have affected my decision to learn more. We've seen a lot worse misleading titles! LOL

Kinda. This isn't them pulling from any market, just getting rid of a feature that very few users used. Chrome the browser and ChromeOS will still be around. Google will still have their Windows programs like Drive sync and Office plug-ins. They'll never support Windows Phone/Mobile unless people start using it though.

I think even if people were using it they wouldn't support it. Google made a crap when MS made a rich YouTube app. So I don't know. I just know I'm not a fan of ChromeOS or their apps. Posted via the Windows Central App for Android

Google made a crap because Microsoft reverse engineered their APIs, and didn't include ads - Google's primary revenue sttream. That'd be like Google selling Windows 10 licenses and Microsoft not getting a cut of the revenue.

I don't think it was the most ethical thing to do but there was a demand, MS created a solution. However small it was. Google could have just said screw it let them maintenance the app, but that didn't happen. Posted via the Windows Central App for Android

Tom Westrick, partially incorrect Google mandated that the app be made purely with HTML5 or something similar along the lines. Such a mandate doesn't extend to other Youtube apps. Plus Google wasn't playing ball either.

To be fair, many companies are refining their mobile web experiences to perform much like an app. If this same support can be used in Edge/mobile and IE 11, OSX or whatever, users wont be affected too much anyway. The reason I'm saying this is, I've noticed on Windows 10 Mobile, SOME apps that are missing have a pretty decent mobile web experience. With some of these sites, you can pin them and they resemble app tiles. In some ways, this might actually be better overall, because they can just update the site and it should have the same experience for users, no matter what their choice of platform, and companies don't have to worry about developing apps for multiple platforms. Now, unless I've totally missed the point of what Google is doing, this seems to make the most sense.

You don't have to care about *this* news to be honest. Google are ending support for their chrome apps on Windows, Linux, mac etc (as the article states. So its not only windows its ending on). Not only that, only 1% on Windows, Linux and Mac (combined) actually use Chrome apps. How does any of this really effect either Platform? Especially since Chrome apps, or even android apps, aren't supported on Windows Phone... WP/Win10M has nothing to do with this article either :p

Of course desktop users don't use offline apps. They use websites. Lots of websites and developer already reported on this I am glad to see this not only counts for Windows apps but also for Chrome apps. Desktop users use sites. Good riddance

I use Videostream almost daily, that's the only Chrome app I have installed though.

Yes! I hate using Hangouts at work. It's ugly, slow, and really bad designed overall. I would love to simply switch to Slack or Skype/for Business.

You can still use it through hangouts.google.com

Don't know about you guys but this actually makes me happy. Chrome apps support was what I believe made Chrome go from a light web browser to a bogged down and stuffed mess (and what drove me away from it). To me it was a cheap shot attempt to make the install base of Chrome OS bigger by making an environment inside of a third party OS. Glad this mess is over and it is a win for all users.

Chrome today is the IE of past days, its too bloated with extensions and crapware that makes Chrome use too much RAM and CPU. Edge gets even better Octane results and Octane benchmarks were designed by Google team, this shows even their browser is not up to date with speed of Edge

Yep. I ended up ditching Chrome about a year ago after I noticed my computer being slow (even with it closed). Checked the Task Manager, and it had 6 seperate Chrome processes open that would reopen every time I ended them. It would then extend to 7 processes once the browser was open. Never saw the point in using it after that as it was just too slow. Was practically eating my cpu before my laptop had fully booted

Amen to that. Too bad Chrome is in this state, I used to be a big proponent of this web browser.

One day, Chrome will repeat the history of IE 6 in the past...

I never used them, since Chrome store appeared 4 years ago I saw it was a waste of time, Google couldn't compete with Windows games like Skyrim wihch are installed using Steam and all I got from Chrome store was a crappy Angry Birds game

Google carries on it's approach of "deprecating" Windows.

This isn't a "google targeting Windows". They're ending support on all platforms except ChromeOS. (they're ending support on Windows, Linux and Mac) :p

Indeed. Google will make it Chrome OS-exclusive, while it's still not as large as Windows' user base. Sounds like an extreme move.

It's not just windows, it's iOS and Linux as well.. Read the article.

Goodbye, Chrome! Now it's time to use Edge and Firefox. Yay!

Do you people even read the articles? Don't answer that, it's clear you don't. Posted via the Windows Central App for Android

Lol what are you even talking about? It could be entirely possible that he uses the chrome app support, and now its being ended, he doesn't have any use for the browser now, and saying bye. No need for the salty reply.

True, but in the meantime, I need that browser to develop web apps, so, yes, it's still being used, but when the time comes, that would not be useful, and will be merely a testing tool (and it, too, will be replaced with Edge).

I know they will end Chrome Apps on Windows, macOS, and Linux in 2018, and instead CA will only available on Chrome OS, so what's the point that you think that I didn't read the article at all?

Well said edge is the best

What are all the apps for Windows from google chrome expect that bloody browser, EDGE is the finest for windows.

Yup, but things that MS have to do: optimize memory management, improve responsibility, and add more extensions. That's it.

whatever!! I don't use it..

I use edge on my pc 99% of the time. I do every once in a while use chrome. Tbh on my pc chrome is faster and doesn't freeze or unexpectedly stop working like edge does. I still prefer edge though. Posted via the Windows Central App for Android

The biggest loss here IMHO is Remote Desktop. It works well, and its free. Theres going to be a LOT of angry folks if they don't come up with a replacement for Remote Desktop!

Chrome apps are half backed and a lot are not credible apps. No loss, IMO.

The title should include others not just "windows"

Only Chrome app I have installed (and the only reason I have Chrome installed on my PC at all) is Authy. Hopefully this will push them to make a UWP app for Windows 10 (and possibly a Win32 app for Windows 7/8.1).
Windows Central Newsletter
Thank you for signing up to Windows Central. You will receive a verification email shortly.
There was a problem. Please refresh the page and try again.