Many Chrome users can't access some Microsoft sites, but there is an easy fix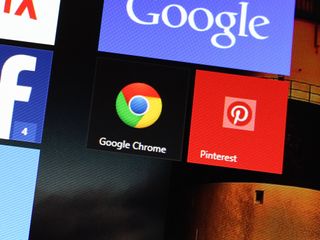 Many Chrome users on Windows have been reporting that the browser is not allowing them to access some Microsoft sites. Thankfully, there is an easy fix to this issue.
We have been encountering the same problems with Chrome on some Microsoft sites, especially on Windows Store and Xbox Store URL links. Instead of showing those pages, we got an "This site can't be reached" error.
Noted Microsoft reporter Paul Thurrott of Thurrott.com (via Neowin) was encountering the same issue. His solution, as posted on his Twitter page, is simple. Just clear our the cookies in the Chrome browser, and the Microsoft sites that were not coming up should return.
If you are using Chrome and are encountering these issues, here's how to clear the browser of its cookies. Be aware this will also purge the browser of all your stored passwords as well.
Go to "Settings" in the menu
Click on "Show Advanced Settings"
Scroll down and then click on "Privacy"
Click on "Content Settings"
Click on "All cookies and site data"
Finally, click on "Remove All" to purge your Chrome cookies
So far, there's no explanation on why some Chrome users have been unable to go to certain Microsoft sites, but this procedure should solve the problem for most folks.
I don't use that Google garbage anyway.

Me neither. I won't even buy a TV with android on it.

I did... But only use the Netflix app..

Why so many people would opt to use spyware is truly baffling. Then again, why so many people support thoroughly corrupt politiclintons is even more so baffling. I guess not really baffling: Stupidity/ignorance/delusion.

https://www.eff.org/deeplinks/2016/08/windows-10-microsoft-blatantly-dis... Posted via the Windows Central App for Android

I don't like this, either, but in the age of Google and its wild success companies have to disregard user privacy in order to compete. Yet, for some reason Google is given a pass on their egregious violations. That said, none of my three Windows computers had Win10 installed against my will. Is it possible this site is simply spreading more anti-MS vitriol and FUD?

Not the site itself, but some trolls in the comment section are.

Google is the market leader though.

The EFF is saying that What's App was the market leader, but Microsoft passed then with the Anniversary update. Google collects data too, but they are very open with what they do with it and easily allow you to opt out. That is their issue with Microsoft more than the data collection itself. Read it. Posted via the Windows Central App for Android

Yeah, right. There arent even as many opt-in options as Google has by default. Skewed results.

Let me know when I can buy a Nexus phone and uninstall ALL the google spyware apps.

Well, hopefully MS releases a w10 build for it so people can get away from that horrible network.

Easy. Google releases AOSP that has NO Google services. You can find plenty of custom ROMs for Nexus that doe not have Google apps at all. Cyanogen is one that even has Microsoft apps built in. Google gives you the tools to do this. Posted via the Windows Central App for Android

Where can I get a Windows 10 build without Microsoft spyware or services installed?

Easy, there are none. They aren't Google. They don't live by mining every bit of data possible.

I guess you know better than the EFF. They claim Microsoft is the biggest offender when it comes to privacy. https://www.eff.org/deeplinks/2016/08/windows-10-microsoft-blatantly-dis...

Well, obviously the report is wrong. We all know that much. Everybody that is even semi informed know that Google is the reason there's even privacy discussions online today. They MADE the entire business of stealing and ripping peoples habits and making money.

The report would only be correct if it was pro-Microsoft. Don't worry, we all get it

You do realize that you can delete any non essential app off a Windows Phone? You can't do that with an Android phone. As you mentioned, you have to be computer sauve and replace the software with a ROM if the phone is unlocked, which also voids the warranty. WP makes it easy for the every user...just delete it. That's the difference, and it's huge. The most you can do on a locked Android phone is hide the app, but on an 8gb phone that is a real bad solution. BTW, I've seen several of your post today...you are getting sloppy, I now know your agenda. LOL.

"You do realize that you can delete any non essential app off a Windows Phone? " Can't uninstall my Outlook apps. Same goes for the following: -Alarms & Clock -Calculator -Camera -Contact Support -Cortana -File Explorer -Groove Music -Maps -Messaging -Microsoft Edge -Movies & TV -Onedrive -Onenote -People -Phone -Photos -Voice Recorder -Wallet -Weather -Xbox So no, you cannot delete any non-essential app from a Windows Phone. In fact, on Windows Phone you can't even deactivate them, meaning you are stuck with them regardless At least on an Android phone you can disable them.

I stand corrected. On WP8 you can, and W10 10586 you can, but on W10 14905 it appears you can't. Times are a changing...

Even if you could delete those apps, Windows phones are almost useless without a Microsoft account. There are no third party options for app stores or some of the Microsoft apps. If you are so inclined, as the original post in this thread asked, you can have a fully functional Nexus phone with no Google presence at all.

LOL. Seriously? Phone, People Messaging, Edge etc. are non-essential? What do you want... just the OS kernel and a command prompt?

You can't replace all those apps with non-Microsoft alternatives?

Good job pointing those out. Indeed, on a Windows phone those apps are essential. Apart from Messaging you cannot actually replace them. You can extend them and work around them, but can't replace them. And here comes the funny part: On Android you can disable and replace all of those with variants of your own liking.

Hey, *******, I don't come here to read right wing garbage from some anonymous moron on the internet. I come here to read up on MS tech, which should be agnostic from your uninformed views. Keep that **** in your pants and try to offer something of substance, if you're capable. Otherwise, Breitbart is waiting for you.

and who is the angry person here... dude, DECAF! Gotta love liberals... TRIGGER WARNING! Has your safe space been violated snowflake?

Hey, asshat, really has nothing to do with your antiquated liberal vs con paradigm, but that no one comes here for that tribalistic crap. This is a tech site genius, not a political one. Oh, and enjoy losing the election with your racist buffoon. AGAIN.

Keep going guys, I'm gonna get the popcorn.

It does not matter what you read anywhere because, as a Liberal, you only believe what you are told to believe.

So glad I'm in the process of moving off of WP and everything else MS. Their fans seem to be a buch of old pathetic dinosaurs just like they've become.

Guys at work just say "i am one of 6 billion people, why do I care if they store everything about me, I'm not special". I personally feel uncomforatble with it, and won't do use Google services, but many humans just don't care.

Microsoft stores even more data and they openly share it with other companies

I was getting BSOD many times in every single day. Yesterday i removed chrome and has not seen BSOD since then. Is it possible?

Give it time, it was only yesterday

I too had the issue(Bsod). Stopped Using Chrome. Permenantely Posted via the Windows Central App for Android

Just don't try to plug in a Kindle

Amazing how different the reaction is from when people have trouble with Google services from Edge.

Only Google services I use are youtube and GooglePlay appstore on my Android device, but other than that I avoid them since all they do with my personal info is mine it and I don't like it. In my Android device I've disabled Google Music, Google Plus, Google Maps, Google Photos, Gmail, Google Hangounts. The cool thing is my Android device is much faster after disabling all these apps.

Yeah, i don't use both MS and google garbage.

I wonder who is sabotaging who in this scenario...

Google. Using their monopolies as usual.

Blocking Microsoft sites in your browser is more than hilarious, if it runs on Windows. But I'm not surprised, we've seen worse from google before so many times.

Yeah. They've even been convicted of breaching their own privacy agreements. Worst company in history?

I've seen worse... But they're not the best either :D

I haven't seen any worse company.

Not ev in the same league. Google actually extorted local business in less wealthy countries a few years back.

My god, did they kick your dog or something? You seem overly obsessed with them.

Oh yeah, just like how they put code in Windows 95 to make Microsoft Office function better than Lotus 123, or how they put in code that detected if you were installing from MS-DOS. Or how they had code in Windows 95 that made Internet Explorer run faster than other browsers. Or do you remember how Google had to specifically mention browser choice and give users ways to download them? Or how about when Google had to offer versions of Windows where Windows Media Player and/or Internet Explorer where stripped out? But all of all, who can forget the huge anti-trust lawsuit Google had vs. the United States over abuse of their monopoly?

Whoops, accidentally switched Microsoft and Google! My bad!

I don't care, I think its hilarious.

Ditch chrome permanently, problem solved

I am not using Safari, it has poor HTML5 support.

Use Firefox or Opera instead. Problem solved.

+1 for Opera... while I use Edge 90% of the time... Opera is nice.. also switched my search to startpage.com and of course Bing... Google is eeeeevil... :)

Firefox, Edge. Opera, and the new and very tidy Brave browser.

You forgot the most famous (and best) browser, IE. I use it daily.

I have been having this issue for month's works now after clearing cookies.

Many Microsoft sites are also not fully functional when using Edge.

that's why IE still exists in WX

Can you just give us a specific URL so that we can try it out?

These are not sites you can access unauthenticated.

Could you be a little more vague please..
Q: "Which cars have the issue?"
A: "The ones people drive..."

It is not for attacking Microsoft but I don't know what developers have in their minds when they're building web sites. Many things that don´t work with different browsers are Microsoft's fault. HTML has standards that must be met, and Microsoft is always ignoring them, as a result, those sites do not work properly on any browser but IE. This is a ver y common problem for Web Developers because we have to look for libraries that work for browsers and IE. That's why we build web sites/apps (at least where I work) that works with any browser except in IE (Edge not tested because fortunately we don't have Win10, not even Win8/8.1 as those versions were never approved by IT) becasue it s**ks. And then we have a bunch of Fanboys that start blabbing BS.

Ooh.. That must be why azure portal works perfectly ok with Chrome and Edge then. Yup, makes perfect sense.

It's pretty much common knowledge that Microsoft has been very reluctant to properly support functions as a whole, where other browsers like Firefox, Opera etc. etc. did properly integrate those functions.

I have the same problem with the Vivaldi browser, which is build upon the open source Chromium browser. I doubt that this is sabotage. Posted via the Windows Central App for Android

Thought this was going to be a "switch to Edge" plug lol

What is with Google and Microsoft.

They eventually resolve their differences after Cortana becomes self aware. Judgement Day 2021!

Cortana is busy watching Chrome on a leash and Chrome Books in the nursery.

heh, Im still betting on Sept. 2, 2016....

but there is an easy fix... Switch to Edge BETA!

Then every other site won't work

don't be that guy. at least TRY to make a valid argument.

Is that a joke? I am using Edge to reply back to your comment on Windows Central site.

Sometimes I feel there doing it on purpose

They always do. Remember what they did to the Microsoft YouTube app for WP?

You mean Microsoft reverse engineering YouTube's API then stripping out their revenue source (ads)? Should Google hand out stolen Windows 10 licenses?

Stupid Google in 2013 want to build HTML 5 based YouTube app where Google already released non HTML5 based apps both in Android and iOS. Google just want to create hurdles in that project and they succeeded it.

Microsoft did ask for necessary access to show their ads in app which Google refused to provide and asked Microsoft to make youtube app in HTML5 while youtube app in both iOS and Android is not made in HTML5. So, it is clear that Google doesn't want to have youtube app in windows platform.

Would Microsoft maintain the costs of that app forever? Or would Google have to pick up the tab for a platform of less than 1% of the mobile market?

At that point the market share was higher. Don't tell me ~15-20mio potential users wouldn't bring more income than it would cost to make an app. Fortunally there are people on WM making better apps than any Google Youtube would ever have been.

Still not enough to justify the expense. That would have pulled engineering resources away from the Android and iOS app teams, and we can see by the nose dive in marketshare that Google made the right call.

Microsoft made it, microsoft would maintain it, just like they did with the facebook app for years until facebook recently decided to make an app themselves. Goog was simply being evil in that instance.. there's no going around it.

Not enough to justify the expense... So the millions in ad revenue, part of billions that Google thrives on, that would have been generated by being the official YouTube app on a platform with at least 50 million users at that time, wouldn't have been enough? Exactly how much do you think it costs for Google to build a single app?

No. He means, that MS made a good YouTube app for WP, because google didn't give a f*ck. And when it was complete, google did indeed make MS shut it down. And when after all this, MS offered them to work together on it, google said no... They're like a child, who lost his toy... And btw, MS itself gave so many of their customers a free license of Windows 10, in the form of the free upgrade :D

The customer still paid for the Windows 7 or 8 license, so the upgrade to 10 isn't free. It was a con to try and get users to buy Store apps, which failed. And again, why should Google expend even a penny on a failing platform? Why should they allow their product to be on a platform against their terms?

MS gave away free windows 10 upgrade for users with pirated keys at the beginning.
Even now people can use windows 10 by downloading an ISO file from their site. U can activate it has trail and can receive updates without paying single penny. Can't expect more than that.

When those people paid for W7 and 8, new versions weren't free upgrades. WX was given away while every version before it costed hundreds of dollars. That's free, no matter how you want to play around it.

Because they allowed it on Android and iOS against their terms. They were not in HTML5 either. Stop sticking up for Google in this particular case. They were wrong.

LOL. Most people here do not know what they are talking about. "Don't be evil"... what a joke!

I stopped using Google altogether after the YouTube app mess. Google is just like Hillary, both are two big liars that manipulated the outcome.

Could we PLEASE leave politics out of this? We get enough of that crap every where else.

Leave the politics out. I almost upvoted your comment until that part.

I don't come to a tech site to hear some right wing moron spout his Fox-fed minority viewpoints. Take that crap over to Breitbart and beat off with it over there. Oh, and I'm going to love it when you're crying over the new president in November.

Did you see the YouTube video of Hillary having a seizure on tv, or the coughing fit video? How about the image of her using a stool to get in the car? She seems ill

Google hates Microsoft. Simple. They refuse to make apps for Windows, and are in part responsible for windows phones failure. I hope the EU find that Google are indeed being grossly anti competitive and fine the hell out of them! Posted via the Windows Central App for Android

They refuse to make apps for Windows because no one uses apps on Windows. Desktop users use the browser, and there aren't enough Windows Mobile users to justify development.

I like how I'm being downvoted, even though even going back to the Windows 8 days, users rarely used store apps:
http://www.pcworld.com/article/2039445/and-the-study-says-windows-8-users-rarely-touch-metro-apps.html http://betanews.com/2016/01/22/developer-windows-store-is-a-disaster/ https://www.thurrott.com/windows/windows-10/5818/and-the-biggest-problem-with-windows-10-is

you're being downvoted because you're being blind. there are MILLIONS of people using WM, whether you like it or not. People USE alternative apps for google services, even if you refuse to see it. Here's another downvote for thinking we don't exist.

In the grand scheme of things, you really don't exist. .6% of the global mobile marketshare means nothing.

And you're just a lonely troll. One man among the seven billion people living on the Earth... So you don't exist either :P One out of seven billion means nothing. Long story short, nobody cares about your opinion, and that's why you're here to troll. Because nobody ever wants to talk with you in person, and you're lonely and bored :D

Someone disagrees with your opinion? Quick, label them a troll?

He disagrees with everyone opinion here. I didn't "quickly" label him a troll, but everyone did, slowly...

All of my claims are backed up by articles posted on this and other sites. That's not trolling, that's just pointing out facts.

You are being downvoted because you are here for the sole purpose of trolling. You know this is a Microsoft fan site yet all you post is anti-Microsoft garbage. Why exactly are you surprised?

I'm not anti-Microsoft. I own an Xbox One, a Lenovo Yoga 900, and I work every day on a Windows desktop. It just gets old seeing people make outrageous claims about how many Windows Mobile users there are, or how many desktop users use apps when the facts don't back that up. I know it's easy to blame Google and other developers for the platform's problems, but Windows isn't a good platform if you want to use apps. It just isn't. Participating in the hive mindset and labeling anyone else as a troll isn't going to help matters.

Do you use apps on your Yoga? If not why? I find twitter and Windows central to he much better in app form than desktop. Same with my bank. Maybe if you would try something new you'd like it also instead of refusing to try it and assuming no one else does. You have a touch screen. How are apps on that device any different than your phone? I could understand the mouse and keyboard argument, though I still use them on my non touch xps 13 and custom built desktop.

Not only Microsoft Sites but some other government websites too.

Oh damn, I've forgotten my tinfoil hat. God forbid this could actually be a technical issue ... Posted via the Windows Central App for Android

Occam's Razor: if it's just Microsoft's site having issues in a particular browser, it's probably an issue with Microsoft's site. If multiple sites from multiple companies are having issues in a particular browser, it's probably an issue with the browser. But, this is Google we're talking about. Everything that involved them MUST be a conspiracy! /s

Let's see. What was the fix? changing the website, or something in the browser? there's your answer.

Clearing the cookies so the website itself had to be completely reloaded. Sounds like a problem with the website.

No, it's not conspiracy. It's just pure sh*t always :D And if you can fix this issue by deleting the cookies IN THE BROWSER, it's the browsers fault...

Did any other sites from any other developers present similar problems and require similar fixes? Or just Microsoft's?

Did any other browsers from any other developers present similar problems and require similar fixes? Or just Google's? (Funny how you don't mention the fact that it worked in every other browser except Chrome based browsers!)

I smell funny business on scroogle side!

Can I do this without deleting all my cookies? I don't want to have to login to all of my sites again.

Oh my. Don't suggest deleting all "Cookies and site data" Search for the ones that are related to the store, Microsoft, live, etc and figure out which one is problematic.

Microsoft should block chrome in Windows OS or limit it functions.

That's exactly what they got anti-trust charges for back in the day

Google deserves it for partiality against Windows users...

Partiality against a 1% (and falling) marketshare. They aren't in a rush to make apps for Tizen or Ubuntu phone either for the same reasons.

Google does have official youtube app for Ubuntu phone

partiality against windows users. 1% or 0.0001% is irrelevant.

It absolutely is when there aren't enough users to justify development.

But you're only trolling here...

Or just remove permission from some APIs to run Chrome improperly.

That would also stop every other browser from running properly which led to this: https://en.wikipedia.org/wiki/United_States_v._Microsoft_Corp.

not if they do browser snooping, just like google loves to do on their websites.

And like Microsoft does in the entire operating system!

not sure when will stupid retard MS fanboys will get a brain... this is obviously MS's own fault

let's see. how was it fixed? by changing the website, or by changing something about the browser? there.

Clearing cookies so the website had to completely reload. Website's fault. Were websites from other developers exhibiting the same behavior?

The quickest solution would be to switch to Edge if you are on Windows 10 or use the Good and faithful internet explorer or fire fox.

Firefox has been my browser for over a decade, except on Windows mobiles. Edge on PC is getting a bit of use with the addition of extensions now.

Edge and Firefox are my browsers of choice. I have no issues with either on my Windows machine

Yes, Firefox is way better than stupid chrome which always is not suitable for online transactions in slow to medium connections... several time money deducted from my online banking a/c and failed to redirect to merchant site....

Funny you mention that, since Firefox was excluded from the Pwn2Own hacking competition for being too easy to hack, while Chrome was found to be the most difficult to hack:
https://it.slashdot.org/story/16/02/12/034206/pwn2own-2016-wont-attack-firefox-because-its-too-easy http://www.tomshardware.com/news/pwn2own-2016-firefox-missing-in-action,31451.html

Funny how people conveniently forget how much they hate google when they call for android apps on W10M as the savior of the platform.....

Even on Windows 7, my chrome never opens Microsoft.com. It's a conspiracy, no doubt.

Or Microsoft is bad at writing their websites. Does every other site work in Chrome?

does the website work fine in every other browser?

No one's mentioned that. But honestly, I have problems logging in on live.com inside Edge, so I'm willing to bet it's just bad website development on Microsoft's part.

Had these problems months now xD ty!

This suggestion didn't fix it for me. It still looks like a redirect loop on "login.live.com" is the problem. It updates a "ct" variable in the query string a number of times before showing a screen that reads "Something went wrong and we can't sign you in right now. Please try again later."

Oh come on, this is nothing but fanboy babbling. I've using Microsoft's sites for hours (which use Live services) on Chrome and everything runs fine.

You are not alone in this world... The article title says MANY chrome users, not ALL.

I dont use google chrome. Problem solved.

For the last 2 years chrome managed to keep people out of their joomla administration area, a small bug it was called, with the same solution over and over again. Looks like they have expanded on that feature, impressive stuff again:P

I don't use Chrome anyway.

Or just quit that crappy browser and use Edge, problem solved.

This has been bugging me for a while, and clearing all "microsoft.com" cookies fixed it! Here I thought it was a Chrome plugin or a corporate firewall issue...

Many Chrome users can't access some Microsoft sites, but there is an easy fix:
Uninstall chrome and use Microsoft Edge.

There is an easier fix. Use edge or internet explorer

Bro Edge still needs polishing. I watch too many youTube videos but youtube hangs a lot on Edge.

Edge is my primary browser, never faced an issue while using YouTube website

Good. Chrome is the ONLY thing that makes Windows usable. I live in Chrome as it is easily the best app ever. It is funny when you see old time windows users using the built in browser, it shows they know nothing about computers.
And the best thing about Chrome is the more you use it and other great Google stuff the better it gets. It just anticipates what you are thinking Magic! Posted via the Windows Central App for Android

Don't know what system you use, but Chrome crashes my brand new ASUS i7 laptop faster than anything I've ever tried.

Edge in AU is amazing.... i do not use chrome anymore!!!

I would say this is a nice bit of payback. Don't forget that Google actively blocked Windows Phone 8 users from accessing Google Maps and only "fixed it", I use that term very loosely, when people complained, or how about the fact that WP8 users trying to access Google+ would be redirected to the basic HTML version of the mobile website even though the browser was more than capable of handling the full version of the site. I find it hard to have sympathy for Google when they pull the **** I mentioned above.

Easy Easy solution...Uninstall Chrome and All Google crap products..Ta Da problem is now solved.

I would if I could sync bookmarks etc between Edge and Chrome for Android..

There's always an "issue" with Microsoft products and services when using them through Google. Pretty sure they're doing it on purpose to sabotage Microsoft's reliability and rep.

Would love it if all Microsoft web assets just refused to load with chrome or flashed huge warnings. Like Google does intrusively every time you go to one of their sites with edge.

Something like "Upgrade to a faster browser, Microsoft Edge"

Pls why google chrome cannot run on the window 10 smartphones. Eg like Lumia 640XL
Windows Central Newsletter
Get the best of Windows Central in in your inbox, every day!
Thank you for signing up to Windows Central. You will receive a verification email shortly.
There was a problem. Please refresh the page and try again.