Comcast is reportedly interested in acquiring T-Mobile US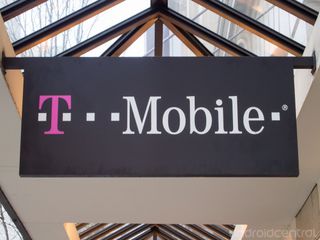 Deutsche Telekom is now said to be in talks with Comcast about a potential sale of T-Mobile US. Recently, the Comcast deal fell through with Time Warner, and it was reported that Dish was interested in T-Mobile as well.
According to Reuters, Comcast is considered to be the "more attractive" buyer for T-Mobile by the parent company. With Comcast's current financial situation, the company would be able to purchase all of the T-Mobile US shares. T-Mobile has been the center of a few acquisitions to date, all of which have fallen through.
Source: Reuters
Windows Central Newsletter
Get the best of Windows Central in your inbox, every day!
Jared started off writing about mobile phones back when BlackBerry ruled the market, and Windows Mobile was kinda cool. Now, with a family, mortgage and other responsibilities he has no choice but to look for the best deals, and he's here to share them with you.
yea big noooooooooo .... keep t-mobile away from comcast. I'm changing my service then

I really don't understand why Comcast is still trying to buy another company when they are completely unable to manage their own company now. Comcast has even said their company is to big to manage, so why would you buy another company that you will obviously drag down.

Oh come on, tell me you wouldn't want to see John Legere as head of Comcast! That would be immediately change my opinion of Comcast.

He'd be fired and Tmobile would double their price and drop unlimited data. Comcast doesn't even give unlimited data with broadband. I get them calls every month... Hello this is comcast from Pennsylvania. We're calling to let you know you've used all of your monthly data. You'll be charged for any additional data usage. Posted via the Windows Phone Central App for Android

Whoa! You must really use up a hell lot of data. I have never gotten those calls and I use up close to 1TB a month..

I will EFFING leave TMO if this happens.

Well, you better buy them because they will go under in less than 5 years if they don't get bought out..

Nooooooooooooooooooo!!!!!!!!!!!!!!!!!!!!!

No, no, no, no and NO!!!!!!!!!! HELL NO!!!!!!! I wasn't a fan of the Dish merger idea either, but I'll gladly take that any day over a merger with Comcast!

Dish is just as bad as Comcast. :)

You've never had Comcast if you think that

Had comcast now for 15yrs, only ever had a problem once when moving from one place to another where they botched the install date, they gave me 1 month full service free with a year of hbo package. Currently i have just internet with them and i get more than enough speed to power 3 xbox systems and a few pcs at a time. I have had to call them once in 3 years.

Our house gets 31.xx mbps download and 2.69mbps upload speeds with Comcast. Unacceptable when they pledge a solid 50. And this is recorded near one of the best routers available. Even Att does better, and that's saying something.

I've had both. Their both equally bad. And I've worked for Echostar. :) I once had a billing problem with Dish. I was set on autopay, but their system didn't pull payment correctly. Somehow they thought this was my fault, and they tried to put me on some sort of probationary, pre-pay status. This meant that I had to pre-pay at a local store that would accept payment of behalf of Dish, like a check cashing store. It took hours on the phone for them to understand that my late payment was actually their fault, and that I should not be punished for their mistake.

I've had both, and I'd take Dish over Comcast any day. Comcast is MUCH worse, but it's the only real option for broadband in my neighborhood.

Comcast's poor customer service meets T-Mobile's poor network. A match for the ages.

I'll tell you, merger with Sprint and John Legere running the combined companies was the sweetest deal T-Mobile ever had. All these proposals seem worse.

NOOOOOO!!!! Microsoft needs to buy T-Mobile to establish a network where Windows 10 Mobile will thrive!!!!!!

Curious, how will buying a network help anything when users still wont buy?

Microssoft can fully stock their products and market the devices at liberty without any hiccups. Also having a large network, will become a platform for microsoft services! Associating T-Mobile cool and vibrant commecials and advertisements with windows phones is a plus and makes great business!!!

Sounds great until Verizon, AT&T and Sprint discontinue selling any Windows phones at all due to the fact that every single WP sale would benefit a competetor that quite simply has been pain in their @sses

I hope the carriers see the writing on the wall with Google's own erfforts to become an ISP and Cellular provider and begin a meaningful migration away from android before it's too late for them.

Overnight, they could change the attitudes of the store reps on Windows Phones. Sell people the phone they want, but if you proactively push people away from WP, you're out the door. Also, we all hate carrier bloatware, but I am guessing that they could install MS Office, Skype, and other MS apps and services on nearly every device sold.

like the 2 people above say, and with an added explective, F#*##) NOOOOOOOOOOOOOOOOOOOOOOOOOOOOOOOOOOOOOOOOOOOOOOOOOO!!!!!!!

Lol I don't really care, because im not a T-Mobile customer, but I really bad for you guys xD. Comcast is like the most hated cable provider.

I've had Comcast cable for years and really like them. I get really good download speeds.

I'm glad you like it then. At least someone does

The only negative I have against them is the cost. Apart from that, great download speeds and their tech support was always helpful. Verizon, in typical fashion always seems to have an attitude when you have to talk to them. People have just been brainwashed by all the fancy fios ads into thinking its better. Sheep!

I agree, it is expensive, but service is really good and there is no contract.

Give me a break. My negative feelings about Comcast have nothing to do with Verizon, FIOS or otherwise. I've always heard and read nothing but nightmarish stories about Comcast's customer service. I knew someone who had no choice but to use them because there was nothing else available in her area and she used to cry to me about how awful they were all the time. So no, it's not because people are into Verizon or because they're "Sheep!" as you put it.

Yeah - as in reading people's comments on how horrible they are on websites/forums such as this one and hearing from an actual friend of mine firsthand of how bad they are. I said READ and heard because I don't believe in simply saying "heard" when most of what I've learned of Comcast has been read. Get it now?

Yeah man, don't correct him, he know know and meant what he said.

Comcast is often referred to as Comcrap, extremely hated and every one of my American friends hates them.

I have my doubts this will ever get past approval by regulatory officals.

Tmo was a great us travel sim option. $3 a day for unlimited edge with 3.5g allowance

Please no, I was planning on switching from ATT to TMo when W10 phones are released. Can't think of a company I loathe more than Comcast.

Unlock your phone and switch now.

That's a good idea. A company trying to get customers with great practices and prices being bought by a company who's name deters customers because of their legendary horrible practices and prices.

Except average joes will not know it as Comcast. They will know it as T-Mobile still.

Except the average Joe isn't who made T-Mobile thrive, it's been the tech savvy young who know how stupid contracts are, among other things.

I'm sorry but I know more people on contract with T-Mobile than without. Baffles me, but that's how it is.

Who are you and why do you defend Comcast? Posted via the Windows Central App for Android

Dear God noooo. Would have no choice but to switch carriers.

If John Legere stays on as CEO I see major major changes for the good. Legere is the type of CEO that the cable industry needs to get ots act into shape. Look at what he has single handedly done for the wireless industry. I remain intrigued.

Legere is an act. You seem to have fallen for it.

Nooooooo pleaseeee tmobile they are so bad!

this will be the end of t-mobile's great pricing

If true, it might be time to switch to cricket or something...

Well, this will ensure I never switch to Tmo.

The only saving grace if this happened would be if John Legere ran it. Comcast is the most hated company in America.

If this happens I will seriously consider leaving T-mo.

Damn, everybody wants to buy T-mobile. And Comcast? ☹

I have been planning on switching to T-Mobile for the last two weeks, but this is certainly giving me pause. There's no chance that the network will be as open, cheap, or useful if Comcast buys them. Honestly, it's time that the justice system looked at breaking up Comcast as an anti-competitive, anti-consumer, thriving monopoly.

How's Comcast not not open compared to T-Mobile? T-Mobile slows my speed down while Comcast never does.

Comcast is the Devil. The only reason I have Comcast is because the alternative is fios. We have to constantly bicker with them about keeping our rate locked. 800kbs for 25. its a pain in the buttox. They are the devil. Time Warner was so much easier to deal with. The prices jumped 10 a month the moment Comcast bought them out and the prices have gradually risen every year. They suck! Comcast will screw everything up. I love our current plan. I love how the throttle your internet when your limit is reached vs charge you and the free music streaming for my music apps.

We do not need corporate monopoly!

Apparently everybody's interested in acquiring T-Mobile. Posted via the Windows Central App for Android

I've been relying on T-Mobile to keep the big carriers in check. So far, AT&T has gone to roll-over data, and basically doubled my data allotment for no extra money, because of T-Mobile. Their no-contract GoPhones now have a limit on LTE data, but you get unlimited throttled. When your data limit is now reached on GoPhone, they just throttle it for the rest of the month. That never happened until pressured by T-Mobile. If Comcast buys T-Mobile, then it won't just screw over the T-Mobile customers. It's going to mess with everyone's bills. THAT would be a real shame.

Why in the F can't these companies stay in their own lane? All this amounts to is regulating free speech. This ain't China...yet.

Comcast doesn't make too much sense. I'd much rather prefer Dish since they apparently have some spectrum they can roll out for TMO.

If Comcast is looking to get rid of some money, why don't they give it back to all their customers that have been willing to pay for their overpriced services? That would help re-build their relationship with them and restore confidence.

Gag me. Comcast is a load of trash!

Vodafone wanted to get into the US market with their own brand for years. Now that Telekom seems desperate to sell, this would be their opportunity. But I've heard nothing about any Vodafone interest.