Cortana allegedly 'ported' to work on Android by hacker group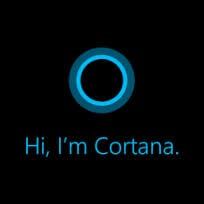 A Italy-based hacker group called OrangeSec claims to have 'ported' over Microsoft's Cortana digital assistant so that it will work on Android devices. However, their work is not a true port as the team has simply leveraged Cortana's backend that lacks many of the features found on the Windows Phone version.
This port, which team calls "Portaña", only speaks Italian and can only work online. More importantly, it doesn't fully integrate with the Android OS so it won't be able to work as well as the Windows Phone version. When reached for comment by VentureBeat, a Microsoft spokesperson said:
Obviously, this hacker team has decided to basically access Cortana's backend without Microsoft's permission and we can't believe the company could be happy about that situation.
There are rumors that Microsoft will launch an official Cortana app that will work with Android and iOS devices sometime in the future, but the company has yet to comment on those reports.
Source: VentureBeat; Thanks to David for the tip!
Now you know how bad they want it ;). Put this effort into getting it, that means there excited!

Or they know its superior to now

One hacker group did it and you assume all android people want it....

Lol. They're just speeding up what's going to end up in Android anyways Posted via the Windows Phone Central App for Android

Microsoft has stated they will have Cortana for Android and IOS platforms. Oh, and don't forget the live tiles for Droid.

I don't think you'll see Live Tiles on Android. Actually, I don't think you'll see them on WP for long either judging by the path things are taking. Posted via the Windows Central App for Android

I havent seen any indication of Live Tiles going away, especially since you can easily disable them. I see MS giving people the option. I, personally, like the Live Tiles for certain apps.

I am doubtful Google and Apple wil allow that,Cortona might slowly kill Gnow or Siri .

I do. I'm using a note 4 on Tmobile. I really want a W10 phablet but since I run windows pro launcher my note is basically a windows phone now. Cortana will complete that. Posted via the Windows Phone Central App for Android

Dude its just a launcher... don't kid yourself Posted via the Windows Phone Central App for Android

1520 250 now on eBay just goy mine

My mother has the Note 4 as well. Honestly, those launchers are pretty great, but its not very close or as unique as an actual Windows Phone experience.

Exactly Posted via the Windows Phone Central App for Android

No I don't, but specifically why would they put effort into making this available if they didn't think the entire Android community would benefit?

Because that's what hackers do. They accept challenges just for the heck of it.

Not all of them my friend. Some do it for the benefit of others. Like why would people from inside Microsoft leak things about new software and hardware? They could lose there job for that, but they're excited and they want others to know.

If these were doing it for the benefit of others they'd have put the English version of Cortana working, not the Italian. Posted via the Windows Central App for Android

However the people inside of Microsoft leaking info doesn't belong in the form of "hacking" haha

Fear not! Microsoft will build a better Cortana for Android and iOS anyway. LoL!

And microsoft can even close this portana....their choice

So much love for the goddess!

It was coming of course... Inevitable. Cortana works too well lol.

Google Now doesn't work any worse. ;) A bit ironic but I've come to the conclusion that the potential and functionality of Cortana could be much greater on Android than it is on Windows Phone. That could all change if Microsoft wanted it to, but as it currently stands Cortana could really thrive on Android, possibly more so than Google Now. Posted via the Windows Central App for Android

Microsoft services, all of them can thrive much better on other platforms that WP. With its current direction, I see no reason to buy next WP. Does anyone else?

Nope. I will most likely switch to Android/iOS when my contract expires in June unless Windows 10 improves drastically.

No crappy laggy OS that doesn't even work well in flagship phones? If you like Android go to Android central.

Crappy laggy OS? That is beside the point, I am not forcing anyone to use Android I am merely commenting on what I think about Cortana on rival platforms. As far as laggy goes, I am a bit unsure as to how long it has been you've tried Android. Using it on a Nexus 5 for quite a while now, not a crappy and laggy OS for sure. Posted via the Windows Central App for Android

Why are you on windows central...

Maybe to catch up on news in general? I would love to have the Android Central for WP as well. You know, to broaden your horizon...

@Mikeandhis8x ignore him,hes a known android troll and fanboy

My nexus 7 (needs for work) work perfectly fine, no lag... Used to be the case though.

It lags a lot. And for sure don't update.

Any android phone will work great for the first 6-10 month, problem/lag starts after that, it doesnt matter if the phone is quadcore, octacore or whatever, i hv bn using a dual core wp for 15 months and never experienced any lag!

The M8 begs to differ. Tried it for two weeks, goodbye.

Tried out my son's Nexus 5, one year old and not a single lag. I definetely know where I'm going when my 920 fails and it's not WP.

@CGA, That's cool you bought your one year old son a Nexus 5....was that to be able to hold an argument with someone that WP rocks....j/k...your comment can be read differently is all...

thats funny,my 720 on denim itself runs smoother than my nexus 5 on 5.1 both factory reseted and stock android phones do lose speed rather fast

It's not laggy if you install a nice clean ROM (not Samsung). It's just the user interface sucks. In the same way that KDE or Gnome never quite appealed as much as Windows. iOS is better looking but its still an icon desktop, which are fine for desktop computers but tiles can do more.

A while ago I would have agreed with you, but it seems Samsung is getting better. Not as a good as a nice clean ROM you describe(stock, HTC Sense) but still not bad: http://www.phonearena.com/news/TouchWiz-speed-test-Does-Samsungs-interfa... Windows Phone UI is neat, and it appeals to some people more than others. And I respect that. :)
I personally find icons and widgets better so I use Android.

not really,even stock android is bloated and slow now

I can guarantee you that my Lumia 925 is laggier than any Android on this planet.

then you havent really used an android device,my N5 is laggier than my 720

I am using Z2 and Lumia 820.... Z2 works awesome with Microsoft services and lasts longer and has a smooth experience... Camera is good as well.... While I love my 820 to the core... Hope windows 10 is awesome... At final build... But 820 sucks in battery... Live folders lag many times.... I have class 10 memory card.. Still games lag many times... Waiting for a flagship ... Waterproof... External memory support... Iris scanner... Awesome camera... Zero lags... Multitasking.... Beefy Battery and HD screen...

................. .................. ........... Posted via the Windows Central App for Android

Games lag because they would be gamelofts games ;) try playing dead trigger 2 on 820 installing it on sd card, I bet while playing it wont lag. Only the world map while picking up missions it stutters, but that happens on all devices.

Spoken like a true fanboi

My completely lag-free Xperia Z3Compact contradicts your statement. Don't take how Android works on Samsung devices as standard. Because it isn'tthe standard. Posted via the Windows Central App for Android

A collegue has one for 5 months now and it lags. He's a normal user.

Sharap ??? Do you think that will save windows phone Posted via the Windows Central App for Android

I'll deserve judgment until win 10 rtm's... Can't try the tech preview on icon yet but still that just a tech preview. I'll decide when a far more refined build of the os is available like real close to rtm.

The fact that many of Microsoft's services work better on rival platforms is to some extent true, but it seems that is bound to change with Windows 10. Talking about Cortana in particular the potential on Android could be great, for sure, but it will always run better on Windows Phone than it would on iOS. So there's a plus. Posted via the Windows Central App for Android

Why would it? No reason someone like Cyanogen couldn't give Cortana total phone access. Android isn't exactly a locked down OS.

Everything will always finally improve with the next update... I've been hearing that on WP every since I bought the Nokia L800 in 2011. And when Windows Phone 10 fails yet again, it will be the next update that'll fix everything. And then the next etc etc until Microsoft finally puts WP out of its misery. Posted via the Windows Central App for Android

All? So you will really argue that Xbox Music or Skype are better on iOS and Android than they are on Windows Phones? Have you used all their services on iOS and Android? Just curious. Becuase only a few Micosoft apps actually get updated or are fully functional. I haven't been able to add full albums to my collection for the last few weeks. Support still hasn't gotten in touch with me. I would still say, stick with Windows Phones if you really need fully functional Micosoft services. What's the point of having an app on iOS or Android if it's broken.

Why do you think she will benefit more on Android? It will still use all MS services (MSN servers, Bing).

Because Cortana is based on data collected from users? And Android has over 80% of all mobile users? ;) Posted via the Windows Central App for Android

Data collected on any platform would benefit all platforms equally, that's all server side

Actually DJCBS Cortana is based on data collected from the individual user, not users. Good try though.

I have WP and I still don't have cortana in my region/language. Maybe if I switch to android I will get it sooner?

That's why we chose WP, cause there's not much or even no hacker. WP only I think

That's the same as all those mac fans saying OSX has no viruses. Reason low market share. Same for WP at the moment.

Windows phone really doesn't have any viruses though. Better security from day one. Unlike the OSX.

Perhaps but it's not an attractive target either. And I say viruses but you know what I meant.

OS X has viruses, and WP is rated highly in security with Bitlocker support

True but my point is still valid. Low market share makes WP a low profile target. And if you download playstore only Android is virus free as well.

True, why bother targeting WP or OSX when you can get so much more potential damage done on Android and Windows. Hackers aren't dumb.

I would suggest you to go to any university in ur area. Pretty sure most kids are holding a Mac. But one thing in sure is, everytime I hold up my 1020, pretty sure they are rekt. Should be the same if I had a 1520 to kick 6+, and a 930 to a 6 :)

android has really poor security,heck even the play store is ridden with malware and fake apps etc

Never once gotten a virus or malware and I've been using Android for over 5 years. Never got them the years previously when I was using Symbian or Meego either. Malware and the like will always find a way onto the phones of idiots. A fool is OS agnostic. Oh and please let's not talk about which store is laden with fake apps. I love Microsoft but when 15 out of the first 18 hits I get are fake apps that don't do more than tell me how to download or access the real apps then MS Store has a big problem.

not really if that way true,explain why android is the most fragmented and malware ridden OS your logic is like saying being poor is better than being rich

Android doesn't have viruses either, if that's what someone is trying to say. Porting Cortana to Android is somewhat of a hack, but I don't see how it's different from porting Google Translate to Windows Phone(which has been done)? Posted via the Windows Central App for Android

Haha, Android is an insecure mess. Google's ad serving platform has been used by hackers to distribute ransomware via flash ads. They are not more secure than MS and I expect that it will start biting them in the ass...

Flash issues are being used by Russian hackers to attack the U.S. Xd

Flash ads? Unless you've been living under a rock you would know that Android dropped support for Flash a pretty long time ago.

I was giving you examples of how Google can't even secure its biggest source of money, but the point went over your head. What about those bugs that they refuse to fix on 4.3 or lower? They blame OEMs for not updating, but they also refused to update their own nexus after 18 months.

And Microsoft is a shining example of security? Pls. The reason Google refuses to issue a fix is because of the fact that if those manufacturers actually gave a damn about their user's security they would have updated the devices to Android 4.4 anyways. Even if Google spent a significant amount of time to issue a fix(like they did with Heartbleed and Android 4.1) manufacturers would pose another problem. As far as the Galaxy Nexus goes, it isn't Google's fault that the device had to be abandoned. The company that made the internals had exited the market, making it harder for Google to work on the device. Even so, the Galaxy Nexus is not exposed to the security risks because it is running Chrome, which is unaffected by any of the security issues. They have no problem updating their Nexus devices, if it's possible, even after 18 months. 18 months is just the minimum, the Nexus 7 2012 has constantly been kept updated and it is nearing 3 years now of updates now.

"but they also refused to update their own nexus after 18 months."
still have a windows 7.8 device, waiting for MS to update it to 8.1....... you know, their awesome lifetime update service thingy!! ..........sigh........

They did stated every Windows Phone 8(.1) phone would be updated. And since Windows Phone 8 every Lumia has gotten an upgrade from Microsoft (with other Windows Phones it was an OEM issue if it didn't got the update, not a Microsoft issue). And you do know why Windows Phone 7.8 devices can't be updated to 8 (or above)... But do keep throwing this useless complaint in Microsoft face over and over again it's never ever gonna change the fact that your Windows Phone 7.8 device is going to get another update ever. Posted via the Windows Central App for Android

And we are lucky 8.1 is being updated...MS could have said "sorry, mother fucker...your partition is too small" instead MS developed the magical partition stitching...

pls ignore the obvious well-known android fanboy trolls

@salman Android doesn't have viruses?.. Come on.. Now you have to define virus.. :p

I think Salman got Android virus and he's being controlled on what to say :-P.

Here's what a virus is from Windows Central's sister site Android Central: "A virus is a bit of code — usually planted inside some other chunk of code that appears useful — that can spread itself with no user interaction. Think back to the more wild days of Microsoft Windows, where viruses could be placed on something like a USB thumbdrive and infect your system just by being plugged in. Or go back even further when code could be injected by looking at an image on the Internet. These were viruses, as they did bad things and spread themselves around. Android (and many other operating systems) uses the sandbox approach. Unless some exploit was used — like one to root your phone — applications must be approved before they are able to execute, and even then they have no access to any data from anywhere else without explicit permission. This means things can't propagate themselves no matter how hard they try on Android, and the cases where root exploits have been used are quite literally one in a million. In those cases Google has activated their internal security protocols and removed the apps responsible from the user's device, leaving behind a notification that explains what has happened. Of course, there are plenty of smart people who are always trying to circumvent any and all security measures on our phones and tablets. One day, someone may figure a way around both the sandbox and the user-approved installation. But today, there are no viruses that affect Android." Source: http://www.androidcentral.com/whats-difference-between-malware-spyware-a...

Salman why u android people need antiviruses for your phone.even u can't use your phone without antivirus...u are all afraid of doing anything if your viris protection is off..lol even ur android weekly scan shows 100 of viruses..why ur device get slow after few months??

Android phones DON'T need Antivirus. They are available but that's because unlike wp, you can choose to install apps that are not from the Play Store. And if you do so, you better have an antivirus or trust 100% the source of the apk. Android is exactly like Windows on a PC. You don't need an antivirus unless you go to the wrong places and download the wrong things. As for lag, that's only true for Samsung devices. And there's a lot of life on Android outside Samsung. Posted via the Windows Central App for Android

That is such bs. I have an M7and M8 that barely get used and still lag. Not a day goes by when some poor Android user asks me how to lose their apps because they keep opening on their own after closing them causing, you guessed it, battery drain and lag. Stop being such a fanboi and telling lies. The one truth you mentioned is that there is a bit of life for Android outside of Samsung, a very small bit.

Salmon, you forget about all those intrusive permissions...android users are so blah with permissions (or else you cannot use the app), the human checks and balances is unrealistic...

lol obvious android fanboy trolls are obvious :D no viruses!! heck you can use android to define malware and lag

My Nexus 7 day one got virus when I downloaded several apps from google play store.

Salman has to answer this guy first.. And we are talking about phone version.. Not the Desktop OS..

That effort just to port something that will be fully ported by Microsoft :)

Exactly. They should just wait until MSFT releases their version on Android which will most likely be superior to the WP version. :/

Always these stupid the sky is falling comments. There is no way that Cortana integration will be as deep in Android. But if it makes you feel better you can keep spouting this nonsense crap.

OFC like they didn't already port everything that we had as exclusive to android or ios. And they even have better apps than ours :)

Reading is not your forte and W10 does not exist.

Windows 10? You mean 8.3? I don't see any cool feature on W10 that isn't already on Android/iOS. Not even a good design with that sick transparency.

@inseyven Nag nag nag. Of course there are.

Considering Cortana integration on windows phone is terrible, I can't imagine how bad this hack would be.

They want to show their talent. Good for them.


Cortana. Popular she is...

That's my girl! Getting around the world by hook or by crook...

Meanwhile here in Latin America we are waiting Cortana...One year later until who knows when.

That is so true! I still haven't received Denim in my Lumia 820 CV Paraguay...
I'm growing impatient, and I just hope WP10 doesn't take as long as Denim is taking. Nonetheless, I'm sticking with Microsoft here.

Well, if your countries didn't have to pay so much protection money to the narcotic cartels, you might have enough left over to hack it for yourself...

I'm pretty sure mobile companies are private here, so the government is not involved in this matter.

What?! We are talking about Cortana availability in Latin America. Nothing to do the narcotic cartels in this subject.

Cool for them, but I don't forsee Microsoft having any problems shutting this down from their end if they see fit. Cortana is a heavily based cloud service, with Microsoft having all control.

I don't think they will. If only to be the good guy.

@UWbadgers16:
I don't know. I would think the complete opposite. Because of Cortana being a webservice, instead of running on users' phones only, they probably can't lock them out.

They want to use Cortana because Google now is shit hhahaha

But if will be ported to Android, also I don't know if would still with Windows phone if all exclusives will be on the rival then why still on Windows phone, bing services are awful in results I don't see too much reasons to still in a platform, where the main company which made the os don't want to add innovations and leverage the os with, their rivals.

Eh, IMO Google Now is quite a ways ahead of Cortana especially because of the fact that it has a dedicated homescreen and you can add commands to it through third party apps. Posted via the Windows Central App for Android

Google Now is quite a ways ahead?.. You must be kidding me.. Lol :D

What? Doesn't Cortana have all that too? Minus the home screen considering WP doesn't use home screens

You've been able to add commands to Cortana from third party apps for all of forever.

WP has had third party command control since 7.5. Do you even Windows Phone?

Google now requires internet for the most basic things, like turning on Bluetooth. Cortana functions wrote well offline. Google more sucks. Besides, what are you doing here in Windows central?

@S Vaibhav I would actually take accurate results and better responses over the few things I could do without an internet connection anyday. Maybe you like the offline voice commands better, but if you were to think about it objectively Google Now still edges out Cortana. Plus even if Cortana is better, it's coming to Android anyways. But for now: http://www.androidcentral.com/google-now-voice-search-edges-out-siri-and... In addition to this the "Ok Google" command to activate voice search and other functions through the homescreen and through an app works on many more Android devices than "Hey Cortana"(which is basically only available for 3 phones). OHHH and Google also recently added a feature that allows you to unlock your phone by saying "Ok Google"(if it recognizes your voice): http://www.androidpolice.com/2015/04/12/functional-trusted-voice-smart-l...
Lastly I am on Windows Central because I like reading news about rival platforms, and I personally don't have much against Windows Phone, but I won't kid myself into thinking that it's better than Android or mindlessly praise it just because I'm on a "Windows" website.

Can't seem to edit my last comment, so I'll post what I meant to say underneath. By commands I meant system commands, not commands that would launch you into third party applications. I know you could use apps on Windows Phone to turn on flashlight and stuff. By "adding commands" I meant commands, that don't take you to the app, but rather add to the system. A while back Android didn't have a voice command to turn on flashlight, but that was added through an app called Commandr. In addition to this if you install Commandr and Tasker you can even issue commands like "pull down notification centre". Those are the advanced types of commands I was talking about, apps on Android can act as an addition(or plug-in) for Google Now, whereas apps on Cortana can add commands but only to take you to the respective app(for the action).

Leveraged Cortanas backend hey ;)

Wont blame any man who thinks its a good idea!

It is a waste effort. Coz, MS our lovely company, will bring Cortana to Android and ios.

Yup. They go where the users are.

...with a much better version too.

@rockstarzzz:
This! It sucks that Microsoft keeps their most loyal users behind regarding the timespan of releases. But what sucks the most is that Mr. Nadella doesn't feel obliged to stay true to his own promise of "Windows best".

If it makes iOS and Android users use Bing and other services, yep...

Because it definitely won't make them use their OS. Good job for MS getting back to the basics of them being a software company. Posted via the Windows Phone Central App for Android

@aitt:
You think no one will be lured to use Microsoft's OS (Windows), but applaude Microsoft for focusing on software. Do you subsume an OS among "software" or not?

I bet official Cortana on Android will be much better than on any Windows flagship.

You went full retard... Never go full retard!!

That will never be because Cortana will never integrate into Android OS the way Google Now does. Now if MS partners up with Cyanogen Inc, the possibility is great. Posted via the Windows Phone Central App for Android

Well technically Google Now is an app on Android. So Cortana could integrate as easily, as long as the user is using the other Microsoft services on the phone because apps on Android can communicate with each other (unlike WP). Posted via the Windows Central App for Android

Italian developers... they're the best on Windows platform OrangeSec, Venetasoft, Pasqui industry, Fela Ameghino, MR. APPs and other that I don't remember now...

Tbh before i thought Joe belfiore was actually Italian, not Italian American lol

Microsoft should pull it from the play store like snapchat did and not support android after that like google won't support wp

Not gonna happen, Cortana will eventually make her way to Android and IOS, so there is no point in blocking this app, because it will come back anyway, and sponsored by Microsoft

Well its a backend application that could actually be a security flaw within the msft servers which would have to be eliminated via fixing flaw therefore the app would be broken and wouldn't be able to connect to the source. So either way it wont last very long. I understand your point though, its a shame for msft to create something specifically for their own OS but later release it to competition OS, it makes WP unappealing. When that happens there would be nothing for WP users to boast about. Sure the other OS wont have the full functionality of the full Cortana experience but the fact that its there is damaging to the WP user base.

Except MSFT will actually benefit from it.

True, but they are also making WP pointless, why buy one when you can get every Microsoft service on other platforms, including Cortana?

Exactly. MSFT is going woth trial or freemium model, but don't think it's goiong to work with WP OS.

I thought it was confirmed that MS would release Android and iOS versions?

Well it wont be bad if gaydroid scroogle did someTHINGS in return for Cortana. The YouTube app incident for example to be fixed once and for all, the billion apps on scroogle app store to be available for Windows.

Some people just have too much free time on their hands.

It looks like you have turned off your location.. Need I say more....

But my point is...why Microsoft don't make a virtual machine on w10 (phone version) that allow us to install and use all of android apps,,that would be the end of the app missing story. I am talking about w10 as it is supposed to be similar to the w10 desktop version..maybe not exactly Microsoft, but someone like a good dev or an hacker group?

Do you have any idea on how much processing power it needs to virtualize an OS? Specially a crappy, poor developed like Android?

I'd say about the same processing power that is in an Android device, seeing as that is what Android is, effectively.

Because that will actually kill it. Apps will lag and crash. Saw what happened with Blackberry with same model? And BB is based on Linux kernel as is Android.

Blackberry's BB10 OS is based on QNX, not Linux. QNX has been around a lot longer than Linux. But both QNX and Linux are Unix-like.

Hay John, Why did you start with "A" instead of "An" in the beginning of this Article? Is that grammatically correct?! Just want to learn.

It's incorrect. It's supposed to be "An"

Thank you, I thought I missed something here. :)

I had a nexus 5 did not like the stock experience at all. Editing phone contacts was terrible not to mention battery life was terrible traded the nexus for a1520 on craigslist And could not be happier not sure what all the hype is about with the nexus line. The only thing i do miss about android is the showbox app after that don't miss it at all.

As expected again lot of Android trolls. Don't bite people.

the article and these comments are weird. people hack into things to challenge themselves. these guys are just having fun. they're essentially doing what 3rd party devs do on WP.

Another good tip I submitted ; )

Why would you even bother when MS is already bringing a native Cortanapp to Android and iOS?

is cortana that good? this is good news, I don't remember siri being ported to android, which means cortana is very desirable

If Microsoft actually release a Cortana app for Android or IOS,I'll switch to Android.

I'm waiting patiently on Microsoft last stupid move,so that I can go to Android.
Microsoft have been released all of its exclusive apps for windows on android and ios and forget about its own platform,Microsoft truly show that they don't care about about their own platform,they rather support other platforms then theirs.
Shame on Microsoft.

Since WP7 I've supported them and look now for shame Microsoft.

Honestly I think I would too along with so many others probably

Good riddance to all of you. And you are plenty stupid if you think MS would do a full port of Cortana.

It seems logical to me for MS to release Cortana on iOS and Android. There will soon be a lot of people with Windows 10 machines and iPhones, Galaxys etc

Those bastards taking our sacred Cortana to the lamedroid os

Is cortona works offline in wp? I thought it only works in online

I think its a Microsoft strategy.... They want to see the demand of Cortana on Android..... Lol!

Ha ha look at all those android users comments, they want windows phone really bad....

Meh. They can have it. I know my opinion is in the minority, but I find all these digital "assistants" severely lacking with a long way to go, so I keep Cortana turned off. Guess I just don't get "it".

Nah it's not just you. Deep in their hearts ♥ they must know that Cortana isn't everything. It's nice but not a real usable assistant.

Just buy a windows phone stupid heads....thats y we ddnt buy android phones coz thet crap

who even told you that in android people need such cr@p? Cr@ps like this is just for fanboys like you. People using android just love the morden tech not old schoolers who stick to their windows XP. Most of WP fanboys are oldschoolers

One of the good stuff about Android is it's capacity to do all kinds of stuff... Lots of software can run on Android making it (at least in my opinion) the most complete mobile OS out there. Yet... That doesn't mean it is the better one out there and it exposes itself to some broke software lime this Portaña. Anyway, Microsoft should be careful because even if this version is broken, it's a warning signal.... It will not require too much time to develop a better software of Portaña... It could be better than Cortana on a certain time. So, Microsoft please be careful and work a little faster to the users of windows phone!

People love women (cortana) more than men ( Google Now )... Women empowerment :D

If they are give out all the best features of window phone to ios and android then I'll switch over to ios or android soon

When a dev like Rudy does it, we all support him, but someone else does it for Android & suddenly we're all up in arms about it. If anything, it shows the demand for Cortana & sure the might have done it just for fun, but still. Hopefully, this doesn't make MS speed up developing Cortana for iOS & Droid.

There is a difference between an app and something baked into the OS like Cortana. Same with YouTube.

Might be... But on Android, apps can interact with each other much better, hence the only diff between an app & something baked into the OS is the ability to uninstall.

It's Cortana's Dark evil twin sister!

No one mentions they've managed to port it to Android before Microsoft could

Well, I bit too. Why keep some defending their choice? Why not go to Androidcentral? The level of comments would be a lot better and more informative and nicer for everyone to read. Well, best for me and others is to not read any comments anymore when the header shows anything with Android in it...

Portana,nice name!!! Are they not interested to port Siri?

Please, Microsoft.. Do something.. I don't want to switch to an iPhone..

There does seem to be a lot more interest in WP lately. I went up and down my local high street looking to buy a 640 and there were WP phones everywhere...

So Windows Central voice support for Rudy Huyn....who regularly hacks the ass end of many popular services...
BUT, when someone ports Cortana to Android by hacking her ass end, you claim Microsoft would be annoyed?!
Windows Phone is being propped up by third party devs that are hacking their way into major services....so I really don't think Microsoft can be annoyed OR block access. Also, sticking Cortana on Android/iOS was always part of their plan anyway :)

I want one of these nexus 5 phones that run smooth as butter because my old one certainly did not.It consistently had launcher redraws and chucked apps out of ram for fun.

Now, contrast the measured response from Microsoft with that of the Snap Chat crew. However, Windows Phone has double digit market share in Italy, so one would think a more harsh reality would befall this crew.

FUCK ALL HACKERS WHOM ARE DID THAT!!!!!

I need more ppl cant fuck alone. Have only one penis.

"we can't believe the company could be happy about that situation" Nah, in the new Microsoft era probably they will be hired to make a full port of Cortana for Android

I wonder who might even use that kortana cr@p cause if it was that great and people need it WP market share could have risen to at least 5% world wide

Typical google. Find some no name group to do their dirty work.

I thought this was only okay if it was Rudy doing it.

Kill it, kill it with fire!

Still don't get the logic by MS giving Cortana to iOS and Android. It's one of the few feature well-known Unique Selling Points of Windows, and so they're willing to give that away to dominating platforms? Since when did Siri come to Android? This isn't a rant as such (although it's a very irritating rumour nevertheless) but I just don't get the reasoning.

stop hacking.............

I knew that this would trip a few triggers when I saw this earlier on AC... Posted via the Windows Central App for Android
Windows Central Newsletter
Get the best of Windows Central in in your inbox, every day!
Thank you for signing up to Windows Central. You will receive a verification email shortly.
There was a problem. Please refresh the page and try again.