Custom ESPN Radio coming to Slacker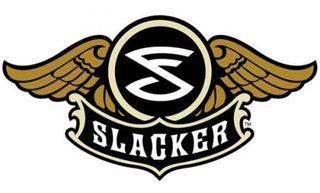 Slacker Radio is one of our favorite streaming radio apps for both Windows Phone 7 and Windows Mobile. Sports fans can now get their fix as Slacker have partnered with ESPN to bring ESPN Radio content to your phone. We're assuming this is going to function in a similar way to ABC news on Slacker, where basically you get individual clips that rotate through in the same way you would go through individual songs.
The really cool part of this partnership is limited to paying subscribers. If you're paying for a Slacker account, your ESPN radio station can be fully customized to fine tune the coverage you are interested in.
Get Slacker from the Marketplace here. The full press release is after the break.
Via: Android Central
Slacker to Deliver Personalized ESPN Sports Coverage on Slacker Radio
Customizable ESPN Audio Content to be Available on Slacker on the Web, Smartphones and In-Home Devices
SAN DIEGO – March 23, 2011 – Slacker, Inc. today announced that ESPN Audio content will be available on Slacker Personal Radio, providing listeners with customizable content from the country's largest sports radio network.
Slacker listeners will have access to an interactive dedicated station covering all facets of sports entertainment, with the option to include ESPN SportsCenter headlines for hourly updates on any Slacker music station, and the ability to create custom sports stations with ESPN Radio programming.
ESPN on Slacker Radio will feature up-to-the-minute coverage of all major sporting events and top news stories on both a national and regional level. The interactive ESPN Radio station will also offer access to content from multiple ESPN programs and platforms, including Mike & Mike in the Morning, SportsCenter, The Herd with Colin Cowherd and more.
"It has long been our mission to provide listeners with the ability to experience ESPN Audio content wherever they are and through whichever medium fits best into their busy lifestyle," said Traug Keller, senior vice president, Production Business Divisions, ESPN, Inc. "This new relationship will add unique value to the Slacker listening experience by showcasing customizable ESPN sports news and award-winning ESPN Radio programming."
The Slacker Radio experience includes expert-programmed music stations, ABC news, comedy, custom artist-hosted showcase stations and leading music festival stations along with the ability for consumers to create their own radio stations. With the addition of sports coverage to this line-up, Slacker Radio will offer a fully customizable and personal online radio experience that includes the most varied and compelling range of content offered by any Internet radio service.
"ESPN Audio is the authoritative voice of sports news and original programming, which is key to Slacker's goal to offer our listeners access to the most diverse content and programming possible," said Jonathan Sasse, senior vice president of marketing at Slacker. "The ability to offer news, shows and updates from the biggest brand in sports further positions Slacker as the leader in Internet radio content."
Listeners to the free Slacker Basic Radio service will have access to the interactive programmed ESPN station. Slacker Radio subscribers will have unlimited access to the ESPN Radio integration including the ad-free programmed station with unlimited skips, the ability to create a highly personalized, custom sports station based on a number of preferences including specific sports, regions and teams, and the choice to add top of the hour SportsCenter updates in English or Spanish to any Slacker station.
Slacker Personal Radio, available online at www.Slacker.com, on all leading smartphones and Slacker-enabled home entertainment devices, enables listeners to create their own Personal Radio stations based on any artist or mix of artists, or listen to and personalize over 130 expert-programmed genre stations ranging from Today's Hits to Instrumental Jazz. Slacker also offers music festival coverage including unique stations based on performances and artist interviews from events such as Lollapalooza and Austin City Limits and artist showcase stations with one-of-a-kind content from chart-topping bands including Far East Movement, Plain White T's and more.
Pricing and Availability
ESPN Radio integration into the Slacker Radio service is coming soon to www.Slacker.com and the Slacker Radio service on supported devices. The ESPN station will be available to all Slacker listeners for free and Slacker Radio Plus subscribers will have access to the full ESPN experience. Slacker Radio Plus is available for as low as $3.99 per month and can be purchased by visiting www.Slacker.com or selecting the "upgrade" button from within a mobile application.
About ESPN Radio
ESPN Radio is the country's largest sports radio network, providing more than 9,000 hours of talk and event content annually to more than 750 stations, including owned stations in New York, Los Angeles, Chicago and Dallas, and more than 350 full-time affiliates. ESPN Radio's event programming features the NBA (and The Finals), MLB (and the World Series), college football's BCS (and regular-season schedule) the Kentucky Derby, the USGA's U.S. Open, and broadcast the 2010 FIFA World Cup. Weekday studio programming includes: Mike and Mike in the Morning (Mike Greenberg and Mike Golic), 6-10 a.m. ET; The Herd with Colin Cowherd, 10 a.m.-1 p.m.; The Scott Van Pelt Show (1-4 p.m.); and The Doug Gottlieb Show (4-7 p.m.). Additionally, ESPNRadio.com is the most-listened-to sports radio destination online and most-listened-to digital audio stream in the world, with an average of more than 1 million monthly listeners and nearly 10 million total sessions per month.
About Slacker, Inc.
Slacker is the world's first Personal Radio company offering "Your Radio Everywhere." Slacker enables music lovers to play highly personalized radio online at the Slacker web site or on the go with Slacker Personal Radio players and mobile phones. Slacker mobile applications are currently available for Windows Phone 7, Windows Mobile, Palm webOS, Android, iPhone and BlackBerry smartphones. For more information visit http://www.Slacker.com/everywhere.
For regular Slacker updates follow us at www.Twitter.com/SlackerRadio, become a Fan on Facebook at www.Facebook.com/SlackerRadio or visit www.Slacker.com.
Slacker and Slacker.com are registered trademarks of Slacker, Inc. All other trademarks and product names are the property of their respective companies.
Get the Windows Central Newsletter
All the latest news, reviews, and guides for Windows and Xbox diehards.