Danal opens up mobile operator billing for Windows Phone Store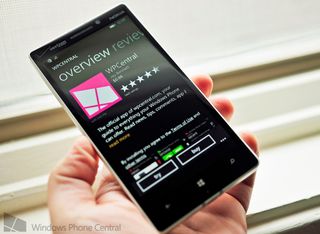 Microsoft has now added another name to the list of partners helping roll out operating billing for the Windows Phone Store. Danal announced today that it is now processing mobile operator billing for Microsoft with the service being made available on multiple mobile operators using Danal's BilltoMobile payment platform.
In order to process all of the transactions, Danal had to create a custom interface to Microsoft's billing specifications. With the addition of the Danal's BilltoMobile payment platform, the Windows Phone Store now supports 59 Mobile Operator billing connections in 36 countries.
Source: Marketwired
plz plz plz let it be india and vodafone the carrier supported...

Why only Vodafone, and not Airtel?

Its me just being selfish

+620 me too have Vodafone not just one Vodafone but 6 lol

Bring carrier billing to India also... People don't want to use their card online here...

Is there a list of operators and countries?

No there is not... You need to contact them for the list...

The you go
http://msdn.microsoft.com/en-us/library/windowsphone/help/jj215902(v=vs.105).aspx

Awesome, should make life easier for WP users where credit cards are hard to come by. :)

How difficult can it be to obtain a credit card?

Different degrees of difficulty in different parts of the world.

I hope Globe or Smart would also get this idea here in the Philippines :o

When will bbm come to Lumia guys

Wpc will post an article about it whenever it comes -_-

Fuu,only Vodafone in Italy

Is it support in Saudi Arabia
Windows Central Newsletter
Get the best of Windows Central in in your inbox, every day!
Thank you for signing up to Windows Central. You will receive a verification email shortly.
There was a problem. Please refresh the page and try again.