Cars can be really confusing with all the various lights and codes that pop up on the dashboard. Rather than finding the time to take your vehicle to be looked over the next time the Check Engine light appears, you can diagnose the problem yourself with an OBD2 scanner like Launch's CReader 6001. This code reader generally sells for $40 at Amazon, though today you can pick one up for just $21.99 when you clip the coupon on its product page and enter promo code NPPZITMH during checkout.
Launch's CReader 6001 can perform all 10 functions of an OBD II test, from reading and erasing Diagnostic Trouble Codes to an enhanced O2 Sensor test, on-board monitor test, and an EVAP test. It can also view vehicle information, I/M readiness status, dynamic data streams, and more. Once you're finished, you can print the data it's received via your computer. It receives free firmware updates too.
Auto Essentials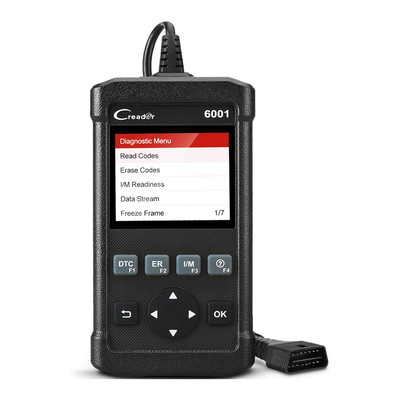 Launch Code Reader CReader 6001 OBD2 Scanner
Get rid of that pesky Check Engine Light with this OBD2 reader that can diagnose what's wrong with your vehicle so you can take care of it all on your own. Clip its on-page coupon and then enter the following code to score this low price.
$21.99 $39.99 $18 off
This code reader even features a DTC Lookup function which will tell you about the codes showing on your vehicle within seconds, so you won't need to pull out your phone and search Google to find out what a code means. It's equipped with a 2.8-inch color display, offers support for various languages, and even comes with a two-year warranty.
Shipping at Amazon is free on orders totaling $25 or more, or with an Amazon Prime membership. If you've never been a member before, you can start a free 30-day trial to see how it is and score free two-day shipping while you're at it.
We may earn a commission for purchases using our links. Learn more.