EU blocks Three's £10 billion takeover bid for Telefonica's O2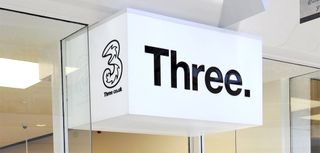 The EU has blocked the CK Hutchison — owner of Three UK — bid to take over Telefonica's O2 operations in the UK due to concerns that the merger would limit customer choice and increase prices. As reported by the BBC, the deal was to be worth around £10.3 billion, reducing the number of major operators to just three — EE, Three and Vodafone.
CK Hutchison has stated the company is considering a legal challenge to the decision. Europe's competition commissioner, Margrethe Vestager, explained the decision made by the EU:
The EU found that concessions offered by the Hong Kong company, which included a five-year price freeze and investment worth billions of pounds, were insufficient. Interestingly, the EU has issues with two companies merging together within the industry but had absolutely no issue at all with EE having exclusive access to 4G when the company launched in the UK back in 2012.
Rich Edmonds is Senior Editor of PC hardware at Windows Central, covering everything related to PC components and NAS. He's been involved in technology for more than a decade and knows a thing or two about the magic inside a PC chassis. You can follow him over on Twitter at @RichEdmonds.
This is weird block but can understand the reason for it.

It's even more ridiculous because Three is there smallest player of the "big 4", and they allowed T-Mo and Orange to merge, both of whom are already bigger players than Three at the time of the merger. Not to mention there was no blocking if the monopolistic BT in their takeover of EE...
Clearly Three didn't bung enough money to the EU to gain approval. They'll as some more to the bank accounts of the decision makers, and the deal will be allowed.

At the time of EE creation, there were 3 others, now there'd be only 2. Big difference. BT didn't have a mobile presence for consumers, so it didn't affect mobile competition.

EU are just fools... They will lose in court

Three haven't paid off the right people like BT did.

BT wasn't a mobile network. So no competition issues

BT has acquired EE which was approved. I think that's what Daniel_Sherlock is referring to.

Yes, but the point is EE are a mobile network, BT are not, so there was no reduction in competition in the mobile sector.

With BT the red flags should not have been the direct competition in the mobile space but rather that BT own the vast majority of the backhaul infrastructure that all of the other mobile providers rely on to some extent.

I don't get it, offering to freeze prices for 5 years is a decent offer. It bothers me that a smaller company is not allowed to become as big as its rivals by merging with another smaller company. I'm sure there is more to it than I could ever possibly understand, but it seems unfair on the face of it, and also a five year price freeze is a win for the consumer for FIVE WHOLE YEARS. There's plenty of competition out there, and I don't see that situation changing much with one less player, there's loads of these smaller companies that piggy back off the existing networks provided by the four suppliers that offer good value deals, even though sometimes they are not quite as convenient in some ways.

Shafting 1.2 million customers with illegal price rises, and ASA has ruled that their undisputed claim about best network is also wrongly advertised and adverts banned.

BT Bought a tonne of spectrum at the 4G auction via a subsidary, so when combined with EE (T mobile and Orange)'s spectrum they have a ridiculous amount.

I agree with you, though to be fair, BT has spectrum at 2600Mhz which is not really usable as Mobile phone capacity... But it will give them an advantage over the others for wireless broadband services. One of the reasons three want o2 in the UK at least is for the spectrum space. 3G on the 900Mhz spectrum, and their 800Mhz 4G capacity would be incredible for Three, who currently have a pitiful amount of capacity for 4G.

I'm aware it's at 2600 Mhz but when you combine it with EE it's way too much imo. Plus BT pretty much own the internet infrastructure in the UK. As much as they want to say open reach is a seperate company/entity - it still has BT in the name lll.

Valid point about no objection to EE having exclusive 4g rights. That is unfair competition as far as I see.

Good. No one who values free market competition could possibly be in favour of such a merger

The free market for 4G pretty much died when T mobile and orange merged, along with exclusive access to 4g long before the other companies. Combined with underhanded tactics that saw phones4u collapse over night (carrier contracts were not renewed). They used the store in within a store model partnership with Currys; which is part of the dixons group (which carphone warehouse is a part of). Phones4u have been replace by carphone warehouse in currys stores. It's so obvious lol.

That's a but weird, considering that here in Belgium we never had more than three major players and the EC didn't complain a few months back when a big MVNO bought one of the three major networks. Much smaller market than the UK obviously, but still.

Telefonica are desperate to sell O2 UK to help pay of it's debts back home. Either someone buys & then invests in the O2 network OR it slowly dies due to under investment & over capacity.

So they allow BT and EE who already merged t-mobile and orange but not THREE and O2. This is a joke

As has already been mentionned above but should be made clear, the aquisition of EE by BT didn't reduce the number of mobile operators since BT was not a mobile operator. Incidentally, BT shouldn't have even been in that position since they originally spun off their mobile operator which created O2 in the first place. They should never have let it go and have rued the decision ever since.

For once, I agree with the EU's decision although it leaves O2 in a vulnerable position. O2 is arguably Telefonica's strongest asset and Telefonica should invest and grow the business rather than sell it off to service debts. Mind you, the group currently has a staggering 49.9 billion euros of debt hanging over them. Wow.

As a windows phone user, I appreciate the decision. I was with three for many years, before switching to o2. Three never supported windows phone and their network and customer service is really worst . They would just spoilt advantage of o2 with this merging.

I'm with Three and previously with GiffGaff (O2's in house MVNO) but I'm happy this deal has been blocked. I remember that the 4G spectrum auction netted around 1/10th of the cash spent on the 3G auction, in part because Three were guaranteed a slice so there wasn't any need for the networks to pay extra to keep them out. This deal would have been a cheeky way of getting more spectrum for less money.

The EU was doing so well and then came 2013 and everything started to hit the fan. Such a shame. Posted via the Windows Central App for Symbian

These strong arm tactics by the EU have got to be scaring away corporations from investing in the EU. Seems like the EU is digging itself into a superiority complex hole, that will leave it in the dust as the rest of the world pushes forward and the EU relies on itself to try and play catch up. Posted via the Windows Central App for Android
Windows Central Newsletter
Thank you for signing up to Windows Central. You will receive a verification email shortly.
There was a problem. Please refresh the page and try again.