EU court rules that Skype's name is too similar to Sky network to claim a trademark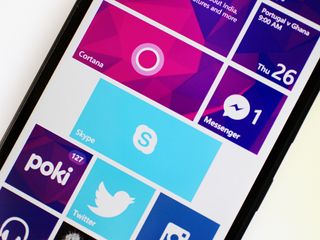 A European Union court has ruled that the name of Microsoft's Skype VoIP service cannot claim a trademark in the EU. The court ruled that the name was too similar to the Sky broadcast network.
Sky first filed a trademark dispute with Skype before it was acquired by Microsoft in 2011. Today, according to the BBC, the EU court ruled in favor of Sky:
Microsoft says it will appeal the EU court decision. It's possible that Sky could try to impose a license fee to Microsoft for the use of the term Skype.
Microsoft and Sky have fought in court before over trademarks. In 2013, a UK court ruled that Microsoft's name for its SkyDrive cloud service was too similar to the Sky network. In that case, Microsoft decided to change the name to OneDrive in 2014.
Source: BBC
Windows Central Newsletter
Get the best of Windows Central in in your inbox, every day!
The issue is that people that advise the regulators have no idea about technology, UK is not too bad, is the the EU regulators that are causing the fuss.

what?
ill give them sky drive. sure
but how on earth is sky and skype any similar?
so microsoft and micron is the same, too?
both start with micro

Maybe because the similarity in pronounce? That maybe confusing I think.

Thing is, you don't say "sky-pe" its one syllable. At least, no one I've ever met or heard of makes it into two...

Most of those I know say "Sky", very few say "Sky-pee", but it sounds weird.

That's how I always thought it was pronounced until I heard other people say it...

Well, their name was BskyB until November last year and they changed it to Sky because they want to expand into Europe. Someone is being payed off here. Fucking bureaucracy bullshit.
So in reality it's BskyB vs Skype. MS will fight this to their grave and BskyB can't pay off everyone and will eventually lose.

Totally! Methinks the EU court and Sky are in bed, cause this is utter crap.

Yeap. This is not the first time the EU Court wants to fuck an American company. If they want to compete they need to do it in a fair way. The problem is that European tech companies CANNOT compete fairly for some reason (I'm not american btw -.-)

Yeah right. Must be confusing to pronounce for the people of Europe who live under rocks.

A big WTF sky is a word from the English dictionary therefore they made the wrong decision when registering a word asa trade mark... Anything that resembles the word sky is taken by the sky?the sky is massive :)

Sky seems really desperate..

similar or not, Sky is a common word. does it means that now no one can name a product beggining with "Sky"?
thanks to the EU we are safe from Skynet, they will be too busy with paperwork that won't have a chance to revolt against humanity...

A much less interesting plotline. Funny.

Unless sky is making skynet ... dun dun dun!

No, the EU would "try to pull the plug" and just get nuked instead ;-P

There is a Skynet domain (and I think trademark), and it is owned by the Belgian telecom company: skynet.be :D

Wtf this is BS. FU Sky News

Well then, will Microsoft change it to One like in OneDrive? Maybe OnePe, or OnePee maybe?

You make it sound like number one. Anyway, I second that the one syllable argument is the winning one, not the whining one

Tbh, I actually 100% prefer Windows Live Messenger than Skype. Ever since they changed, I left and started using WhatsApp

I think that people in the EU are quite capable of telling the difference between Sky and Skype...

The EU firmly believes Europeans are complete idiots. Then again, it's the Europeans that put the EU leaders in place, so their argument is a very strong one. :)

And, by the way, us Americans are not any smarter. We just took the one super invention of our generation, the internet, and joyously placed it under government control and regulation. Doh!

Actually the internet was invented by the government - DARPA.

And really was sponserd by Al Gore.

Well not to bust your bubble the internet was a military invention. Along with many medical procedures that we so enjoy now.

The military industrial complex has invented many of the wonderful things we have to deal with today, but not the internet as we know it today. Sure, they linked up some computers, but everyone could do that. No meaningful invention, no one (except some research scientists) cared at all. Then, a beautiful and extermemly rare thing happen, the government gave up control of something, and the world changed forever (or, at least until 2015 whent he government decided enough of that freedom stuff, we need good old government regulation). (Also, is was ARPANET, not DARPA) "The ARPANET was decommissioned in 1990. Private connections to the Internet by commercial entities became widespread quickly, and the NSFNET was decommissioned in 1995, removing the last restrictions on the use of the Internet to carry commercial traffic." http://en.wikipedia.org/wiki/History_of_the_Internet In summary, government control and regulation equals horrible networks that interest almost no one (pre-1995), removal of government restrictions equals the biggest, best thing in our lifetimes (1995-2015). Now (2015+), instead of free consumer choice and markets, the internet will be run by 5 politically selected and directed beuracrats in dark room in Washington DC. What could possibly go wrong?

Not to highjack the thread, but way better than corporations ruining it. The goverment control is to keep it open, no restrictions, which is what comcast/TimeWarner were trying to do. My big fear is that the US release control to the UN then china gets a say in the internet.. that would end it as we know it.

sounds like NOA thinking the same surrounding decisions around when they launch different color variations of their consoles especially the GBP

I think your opening sentence is the wrong way round (Most of us think the EU are idiots), and unfortunately the EU is about as undemocratic as you can get, we joined a free trade area and ended up in a lurch towards lunacy.

maybe the EU court is not :D

Agree, the judges are just trying to protect one of their own, When you want to VOiP some one the term Skype is used not Sky. Do they really think people are stupid.

As an UK resident I do wonder sometimes, just look at the Cookie law, there is still millions of sites that don't highlight what Cookies they put on your system.

Hard to imagine MS renaming skype to Onepe :p

hahaha sir, take my honor

Damn it, too late. I came to say this also haha

How about the EU STFU and stop acting like idiots?

EU STFU and stop acting like idiots -pe

Yeah, but they'll bow down and come up with an even worse name rather than fight it.

How about reviving MSN Messenger?

This. That's what Microsoft does.

Too late for that. Microsoft released Messenger to Facebook Messenger which was branded to Messenger. They even gave the Messenger twitter handler to FB. I don't think that would give them any more progress.

Hell no ... please people! You're giving them ideas! They're watching!!!

I could see them using Lync or simply bring back MSN messenger or just to be moronic xbox messenger

They just finished ditching Lync a few weeks ago and are calling it Skype for Business now. I don't think they are going to call all of Skype, Lync just because of some idiots in the EU.

Microsoft is still free to use the name Skype. They just can't trademark (tm) the name. This ruling does not mean the Skype service has to cease or change its name.

I've been reading Windows Central for a year. I live in Pakistan. From reading all the articles related to EU legislation, I can say that, in my opinion, EU laws are like the rules of cry babies, who just like to interfere in other peoples businesses.

From someone who lives in the EU...you're pretty much correct.

That very true. Maybe they are trying to make a name for themself.

Yep. Sky should have to change their name because it's too similar to Skype. I'd like to see Microsoft sue them over something, even if they didn't have a solid case-- just to make Sky waste money on court costs for no good reason for a change.

Doesn't the loser of a case have to pay for all the costs?

The EU is full of fools. Sky and SkyPE. How are they able to be confused?!

If they wouldn't have been there, google would have all those things till now they wish too. In a way EU is good but looking at this case it's absolutely absurd. Not bcoz its with microsoft but its really absurd

Changing the name Skype would be disastrous. European Union courts are mostly ridiculous

Considering they bought for the name and not the shit technology they already swapped out, yes... Disastrous

So that was the reason behind change in SkyDrive's name? I thought it was to put their cloud service under the "One" family...

Sky apparently had a thing called Sky Drive at one point. Which is fair enough.

Thanks, didn't know that :)

I was under the impression that it didn't actually exist but was something they were looking into offering (which makes it worse). I may be wrong since I don't live in the EU (I was going to say their sphere of influence but since they seem to make changes that negatively impact the whole world, I had to correct it).

Sky sued MS because of MS SkyDrive. So MS changed it to OneDrive. I forgot if MS won or lost that case tho.

AFAIK it was settled out of court if I remember correctly.

Do you think they would have changed the name if they had won?

This is beyond absurd and idiotic. The EU must really hate Microsoft, neither Google or Apple have ever been sanctioned the way they did against Microsoft in the 90s (which they did deserve, I'm not saying otherwise)

Even then Microsoft did everything they asked and the EU turned around and fined them another bucket of money for non compliance. It's a joke.

Um isn't google currently in a battle with EU now lol and they are calling for a breakup of google

The EU harrisses both Apple and Google the same way they harrase Microsoft, The EU is considering splitting up Google sevices in Europe (though that will never happen seeing that Google is an American company, and the EU doesnt have that authority over American corperations), and the EU is "investagating" Apple's 100% legal tax pratices and tax agreements with the Governemnt of Ireland. Micrsoft got it extra hard because like you said, they derserved it.

Can you justify what they're doing against Microsoft for the past years though? (SkyDrive, Skype…)

YES! if they are in violation of someone else IP, it is defentally justified. Microsoft would have had the opputinity to make an agreement before this case would have gone to court, the IP holder would have, by law, inform Microsoft and givien them the option to licence, or stop using the trademenk before taking the next legal step (draging them to court). So Microsoft went to court knowing there was a chance they would loose, it is defently justified!

How the hell is Skype the same as Sky? That argument makes no logical sense!

Doesnt matter, the court ruled in favor of sky! also Sky, is the FIRST THREE LETTERS OF SKYPE!

the name is not IP its a trademark. Sky did not invent the word. And the argument of it being to similar should fail as well. Just because they want to get into an area of business already occupied by another company, shouldn't allow for them to force that other company to change its seperate brand that it worked hard to establish so that you can come in and reap the rewards. In this case I'm fairly certain that Skype had limited if any benefit derived by starting with "Sky" as most people outside of the EU wouldn't know what Sky was as a business entity if it weren't for all these lawsuits. The SkyDrive arguement should have gone the other way honestly unless "Sky" had the service established before MS had an offering. Its like saying I can't have a production company called "Apple Pie Productions" because the word "Apple" which is commonly used for other things besides the software/hw/sales company. Just because someone beat you to it doesn't mean you get to throw a tantrum and act like a 3 year old (unless you're in the EU I guess).

IF someone violated Microsft IP, they would go mideval on that person!

The EU does have the authority to split up Google's services, but only within the EU (they couldn't mandate that Google split up their services in the USA for instance). It's part of doing business in the EU, you are subject to the courts there. Although I feel Google would rather pull out of the EU then split up their services, since the negative backlash would be more against the EU politicians if Google left than Google itself, basically causing a wave of populus support that would force the regulators to beg for Google to come back to them. Would be incredibly risky though.

Since many of Googles sevices require eachother to work it technoligly impossible. Also it would be wiser for Google to pull out and create a PR nigjtmare for the EU.

That's Googles problem though, not the EUs.

Im pretty sure the people of the EU would not be so happy that they cant access Google. And Google can simply point the finger at the current politions in place at the EU. Creating the PR nightmare for the EU that I was talking about.

I think I would like Google leaving the EU... :)

Google operates in Europe and must obey the EU laws. The fact that is was formed in the US has no bearing on this. When a company operates in a foreign country, it has to follow those countries rules. That's why Microsoft needed approval from US, EU, India and Chinese authorities to approve it's merger with Nokia. Apple's tax practices are 100% legal. The EU is investigating to see if they should change the laws so that those practices are not legal anymore. They can't punish Apple for utilizing legal tax deferal stratagies. They can stop them from using them in the future by changing the law.

"Google operates in Europe and must obey the EU laws." - I agree with you 100%, but that doesnt mean the EU has a right to make a company incorperated in the United States(or any country that is not apart of the Europen Union) to split it assets. They dont have that attority, the EU cannot inforce a split up order on any company not incorperated in their jersidiction period. Also the EU doesnt have the attority to issue a split up order to any company period. Thats not their department. "Apple's tax practices are 100% legal. The EU is investigating to see if they should change the laws so that those practices are not legal anymore. They can't punish Apple for utilizing legal tax deferal stratagies. They can stop them from using them in the future by changing the law." - I agree with this statement, Even if the EU attempt to outlaw it, but the agreement Apple made with the governement of Ireland could stay in place.

They can. They can ban google from operating in its current form.

Oh yea, they can defentally ban Google, but cannot force it to split itself up, but banning Google will have more of a negative impact on the EU than Google in the short run. People would revolt. Google would use that to it's advantage.

You really think Google pulling out of EU would cause a negative reaction towards EU, and not towards Google for being the big bad company that refuses to comply to rules and regulations, and think it's above law?

They can force google to operate using different identities in the EU. Don't know where you get the idea that they can't.

I think that I will have to take Sky to court... it's too similar to sky... Wankers!!!

I don't get why anyone could claim a trademark on a common word, such as 'sky', in the first place. But then, Microsoft owns 'Windows' and 'Office', so nevermind, I guess.

This! This is the reason why. And echoes everyone's frustration with Apple for being able to register "App Store"

yet you see many Office suites, like openoffice and libre office... and does Microsoft sue them? or WindowBlinds and other products with windows and Microsoft doesn't do aything against it either. it's obvious you can make a product called Windows or Microsoft, but I have seen many Office suites and they exist after many years and people use it.

Well I recall MS forcing Windows Commander to change their name, and they became Total Commander.

That's logical, both MS and ghisler are software businesses and MS trademarked the name Windows.

You can register it in certain industries. Sky registed it to use in TV broadcasting. Does Sky provide IP telephone services or cloud based file storage? If not, I don't see how they can deny other's the right to use the generic sky name in other industries. Apple share a trademark with Apple record, owned by the Beatles. Initially, they agreed that Apple can use the name as long as they didn't get into the music industry. When Apple created the ipod and itunes, they had to negotiate with Apple Records and probably paid a license fee to continue using the name. This is how trademarks are supposed to work. Sky can claim to own that trademark in all industries. What if an Airline wanted to operate under the Sky name. Would they be denied as well because a broadcast companies claims it owns the word Sky?

Microsoft needs better lawyers....

Microsoft is getting it from everybody

But the name sky is to generic to hold any value imo

Wwoooww. I feel deeply embarrassed by being European now.. Sorry Microsoft.. I love you!!

Now, really... WTF? Skype has been out there for like an eternity, since I can remember. And then they claimed about SkyDrive and now this? A few years after MS bought it? Looks more like an attempt to slow Microsoft down.

Exactly, funny how this was never an issue until Microsoft acquired it. Assholes!!

Isn't there a rule with trademarks that if you don't defend them that you lose them? You are right. Skype has been around for since 2003. Since Sky Networks didn't file any trademarks infringement lawsuit for 12 years, it shouldn't be allowed to file them now.

Oh come the fuck on EU! I seriously doubt this wouldn't be an issue if Skype was never aquired by MS. It's like the EU has nothing better to do than to hate and take sides against them.

But the EU didn't sue MS, it was Sky Networks

Did you read my whole comment? Either way, THIS IS AN EU PROBLEM!

WOULD ZOU ALSO COMPLAIN SO MUCH IF SKY WAS SITUATED IN THE USA!?

It doesn't matter where they're situated. You don't know what happen to the name Skydrive? These type of things can cause a worldwide change. Use your brain.

The EU court agreed with them. What's next??? Will they go out and sue everyone named Skylar just because it starts with the same three letters?

Oh for the love of God. Why is the EU constantly crying? Skype has no similarity to Sky. Jesus.

Stupid Sky... Soon they will sue English dictionary using including the name Sky.. Childish Company.

This may be one of the stupidest things ever.

Microsoft could appeal from this decision based on a very simple easy argument: Skype is an international brand, recognised WorldWide. "Sky" on the other hand is just a British network with little to no expression outside Britain. So, at best, they could rebrand Skype in the UK, but not anywhere else as there is absolutely no damage to the "Sky" brand. (Also, the word "Sky" isn't a property of the Sky network and therefore can't be appropriated by them that easily).

They could, then the EU can agurue since this is an EU ruling, it only applies to Skype operations in the EU, not worldwide, and the fact that Skype is an international brand is irrevelant. Than the EU could push for a licence agreement instead of making Microsoft abondon the Skype name since is a international brand

The thing is, the arguments used by the judges are in themselves very very weak. Microsoft can prove that there's no basis to prevent the registration of the Skype brand in the EU as the software has absolutely no interference with any of Sky's offerings and is not easily mixed with the Sky brand, specially when the Sky brand - unlike Skype - ins't a brand even recognised across Europe.

The most logical course of action is to not to provide Skype to the EU and see all the MEPs getting complaints from people who use it, problem solved. The point is that for SkyDrive it was BSkyB that complained, this time it's the EU complaining for the sake of it.

Unfortunately they are a lot bigger than just a British company. BSkyB owns sky broadcasting which is pretty much a giant in Europe so they probably have the EU courts wrapped around their fingers. Living in England and saying how they operate, I can genuinely say I hate BSkyB and everything they stand for.

Sky may be a giant corporation within the UK, but they don't have much presence outside the UK. Not to the level Skype has. So, if anything, Microsoft could try and turn the tables and claim that's BSkyB damaging the Skype brand.

sky is also known in other parts of europe
germany especially, after they bought premiere
edit: italy, too but ur right. maybe microsoft schould buy fox corp and let them rename sky :D

There's a difference between being known in some parts of Europe and having a significant enough presence where the name "Skype" could possibly provide damage to the "Sky" brand. If you go to Germany and ask which brand they know best - Skype or Sky - chances are the majority will say Skype. Regardless of Sky having bought the Premiere League (not everyone likes Football in Europe).

What the hell does Skype have to do with Sky? Please explain the rational and logic

The rational logic is that a court of law has found that Skype name vilates a Tradmark owned by another comapny.

So if we use your rationale, Delta airlines can't use its Delta Skymiles Credit service in Europe then? There is no rationale to that argument.

Delta wasnt sued, so they can.. Microsoft on the other hand...

DJCBS -- Sky International own the EU trademark for the word Sky in classes 9, 16, 38, 41 and 42. Therefore, Microsoft would either have to rebrand throughout the whole of Europe or do a deal with Sky. Also, Microsoft thought they could use bulky tactics, as they already knew that the trademark for Skype was refused to Class 38 back in 2004.

Hmmm interesting. Still, they could make a case against not only this rulling but also against the simple trademarking of the word Sky. It would cost them, but it can be done. Trademarks based on words of the dictionary (ie- not made-up words) are always fragile. I just don't know if Microsoft if paying their legal teams enough these days to pull this off.

I understand skype becuase it was new... but skype? it was made in 2003 no? 12 years of it, and everyone... or most people use it. especially today with mobile and all. people are using it even more, and with Skype for business and Microsoft owning it. and being on so many devices, tvs, mobile platforms, desktop OS, and consoles... etc etc. it just sounds dumb. too similar? of course they are similar because they are "sky" vs "skype" but nobody will ever confuse them because everyone knows who Skype is and what it does.

Imo, I didn't even know there is a company called Sky

Funny how its only happening after Microsoft acquired ir...

sky was foundet 1990 in the uk

God should just struck Sky with lightning bolts because God owns the sky

Lol, so much butthurt Amuricans. Can't wait to see how M$FT will rename it. I guess like with bing apps, it'll be again MSN Messenger :D

Except Skype ain't Bing. Your logic is pretty bad.

Ah yes...us stupid "Americans"....but your argument doesn't work because their are people within the EU that are complaining here as well.

Well if you call yourselves stupid that's different thing.
They have right to complain.

Oh look, somebody used the dollar sign in MSFT. You're so edgy, hip and cool...

EU COURT and everythign else EU stuff is totaly usseless thing ,

That's the exact reason why the UK needs to get out of the EU ASAP.

That statement is exactly the reason why you are a complete blindfaced idiot.

Nope, the EU walk all over this country and people like you think that's a good thing!!!!

Well if they leave business in the UK would take a big hit. Import taxes and other free trade would no longer be possible.

Ok this is getting too crazy. 99% of the population can tell a difference between sky and Skype . 1% of these judges can't? MS has no hope in winning in Europe but they must fight till the end as Skype is too popular to change names now

They should sue AMC's "Breaking Bad" for the character Skyler. That one always confused me, as I didn't understand how one can marry a product from a cable company.

What next are they going to tell us in The Bahamas we can't sell our famous Sky Juice anymore?

So embarassed right now for being an European... This judge must be retarded, for sure, for not being able to distinguish Sky and Skype... Guess he watches news on Skype and talks to others on Sky... Anyone who uses internet knows the difference between Sky and Skype... Only now I knew why MS had to change from SkyDrive to OneDrive... But as someone said above, MS has to find better lawyers. Maybe Nissan also has to change EU Skyline cars name... And also Luke might have to change from Skywalker to Onewalker...

Don't you mean Starkiller, which was the original name for Mark Hamill's character.

As usual the only people this kind of decision benefits are the solicitors/lawyers.

The EU can't innovate so they have to wage this protection crap. SkyDrive, Skype, parmesan cheese, champagne etc. Can't come up with anything new so they have to protect the old.

Yes because the main pourpose of a goverment group is to innovate insead of i dont know... govern?

It's a bit silly but it's only for piece of mind. It's not like another company could succeed in a new launching a new product called Skype and even if they did, everybody has hear of Microsofts Skype.

Lets rename it to Spartan? Come on!

Guys you're so naive. Obviously it's an excuse to try and milk so money of Microsoft, especially that it has so much of it ;)

Haha better to go full frontal attack on Apple than.

Stupid ruling. Either that or Europeans are just stupid.

Don't mix me up with some a**holes running wild in the world! Think before writing such BS, dude ...

Or maybe the judge can't pronounce the p's, so he can't understand the difference from Sky to Skyfffe.

It's just the EU flexing it's anti-microsft muscle. Posted via the Windows Central App for Android

Ya. Forget apple using child/prison labor. And Google and all of its security issues and privacy violations. We have the name "Skype" to worry about.

Is this a joke?! Sky is not doing well and recently took their charges higher here in UK, their NowTV keeps having issues... Now that Microsoft is starting to do well they're trying to feed of them. Skype is been around for years, surely they could have raised this then and not now.

BSkyB did four years ago, before Microsoft acquired Skype

So Microsoft failed to look into this and address it in the last four years, lets hope if they don't call it Lync becaue we've just spend a week explaining that to our clients when they renamed it to Skype for Business.

Pretty sure Microsoft was aware of this, hence why they are fighting it.

For f***s sake, isn't there enough money spent four lawyers spent worldwide already!? Get a grip managers and marketers!

LOL. EU is a joke.. 3/5 letters match

What!!!! Skype has been around for 20years

Microsft should buy Sky network & put it in garbage!

EU is too biased towards European nations. First the Skydrive and BSkyB now this. What bunch of mhorse .... code!!

So, any company cannot have a trademark if they have "sky" in any of their product names?

Time for rebranding. But they just rebranded Lync to Skype.

MSN Communicator would be a better option as Skype does far more than just messaging, unless the EU and BSkyB have a problem with that as well!!!

Actually they should have changed Skype to Lync and not the other way around. Skype has had such a bad reputation in the last couple of years, just like Internet Explorer. They should kill Skype at the same time they kill Internet Explorer. I used Lync at work and it was much better than Skype. They should have kept Lync, updated it for the general public, and killed Skype.

Microsoft and Micromax are similar too. Thus Micromax must register a case against Microsoft.

Let's rename "Skype for Business" to "Lync for Business" and Skype to "Lync for Consumers" :) Or maybe a completely new name taking advantage of an existing brand such as Windows .... "Windows Messenger" could work. Oh wait...

Actually they want to keep name short and refrain using like Windows Live or Windows..... That's why v have only Mail .. Instead of Windows Live Mail And photo instead of extra long name Windows Live Photo Gallery or Windows Photo Gallery in VISTA...actually sounds good but they want it short

Yeah, Skype had such a bad reputation they should just update the service and give it a new name. Just like they are doing with Internet Explorer.

I can't believe that Sky can even be trademarked. That's how ridiculous the whole thing is. I wish they had fought harder for SkyDrive. It was a much better name than OneDrive. But, while it was possible to change SkyDrive's name. It's just not possible to change Skype's name. It's like Kleenex at this point and it much more globally recognized than Sky is.

About as ridiculous as some of the patents Apple has. ;-)

So you shouldn't be able to trademark 'Sky'... But 'Apple' is fine yeah? This shit happens everywhere. Fact is Sky have been around since the 80's, and are a well established Television, Internet & Telephony brand in Europe, and have a legal right to protect their brand in the markets where they operate.

No, Apple shouldn't be trademarked either. That it is and that Sky is too, so be it. But Sky is not SkyDrive, nor is it Skype. That's why it is ridiculous.

I think the outrage here is because sky and skype are two different words.

Microsoft needs to hire a linguist to present their case. Also, Europe needs to stop being all pissy with American giants.

But if the Europeans are nasty in general and hates to everything that be, American the stupid thing is if EU community ask for change Skype name also Apple should stop of be called Apple because cause confusion in English speaking countries and also Google should stop of call, to, their store Google, play because play word means, another thing and Dolby labs should sue to a band called Dolby too

Yet another product name change.

I doubt it. They are actually going to fight this one.

Yeah it might be similar but still not the same.

The European government has always had a thing against Microsoft, so this isn't surprising.

So just rename Skype to Onepe.

Too close to Ski and the EU and ski resorts might have a problem with it ;-P

I like that. Maybe Skipe can pass through EU. Or Mype, Wype.

Glad I cancelled my sky subscription last month.

Lets decide the skype new name ? LOL

Sky, the Monster Cable of the EU.

I hope that guys from Sky network and EU courts that made decision about both cases will be forsed to grab coins from floor with very short fingernails. Really stupid in both cases.

Who the fuck is this sky network? Bloody horse racing channel......obviously owned by powerful c%&ts

Considering BSkyB are a TV broadcaster, ISP and phone provider and Skype is communication software, they aren't even in the same industry so I don't see what the problem is here.

Skype to be renamed Onepe

I tried to understand the SkyDrive ruling... But this one is just stupid. In fact its so much stupid I need to stop using the internet for 24hrs to avoid any more stupid entering my fragile little mind.

I want to smoke what these guys at eu do.

I'm in the Eu, never heard of Sky.
So everythinf with "Sky" inside belongs to Sky ? Yeahhhhh

Onepe.
Problem solved, besides One is better brand name then Sky, Imo.

Nothing good comes from allowing common words like "sky" or "discover" to be registered as trademarks.

I must say I really do enjoy European humor. The EU Court: "'Sky' being recognised within the word element 'Skype', for clouds are to be found 'in the sky' and thus may readily be associated with the word 'sky'." Paraphrasing Monty Python: "Witches burn because they are made of wood. Wood floats. So if you throw her in the water and she floats she must be made out of wood...therefore, a witch."

Microsoft needs to have the State Dept take this case to the World Trade Organization. This is anticompetitive behavior on behalf of the EU against a company engaged in legitimate business. Firstly Skype and Sky are not engaged in the same business. Secondly how can one logically argue that the word Sky and the word Skype mean the same thing? Trade marks should make logical sense.

These Sky network dingleberries seem to sue everyone with Sky in their name. I'll reluctantly give them SkyDrive, but this is ridiculous. Makes you wonder how many other "Sky" lawsuits they're cooking up.

What the actual F? That's such a bull ruling.

So you're the EU judge. Tell me about the weed that you smoke when you got confused with Sky and Skype.

What I find baffling about this is: 1) Microsoft already has a worldwide trademark on the Skype name (hence why they didn't removve the "TM" in the logo I'm assuming) 2) Skype is completely different than "Sky". That's like someone saying the name "Skylar" is too similiar to "Sky". "Sky" shouldn't even be able to be trademarked in my opinion, since that's a general everyday word.

Im pretty sure you cannot have a worldwide trademark, you have to apply and get a trademark in every counrty of operation. Im also pretty sure the trademark can be invailaded if found guilty of infirgment on someone trademark, but im not so sure about the last one.

Were not that silly in Europe. We know what Skype does and we know Sky is owned by a tosser!

Now this I is actually funny. I don't get why the angry comments.

Because BSkyB and Skype aren't even in the same industry so the EU, who obviously have nothing better to do, decide that they sound similar.

Not really, because the MEPs must be a bunch of idiots if they can't tell that BSkyB and Skype are totally different.

Sky is also an internet and telephony provider... What does Skype do again?...

Sky is a, in your own words, "telephony provider" not a VOIP provider. Skype on the other hand is VOIP software, a little different from being a "telephony provider" as it's not even the same industry. You don't plug Skype into a phone socket, do you?

Dude, I agree this is stupid to the informed, but to those who pay no attention to these things, I think that there is a perfectly legitimate confusion to be made over a company called Sky that provide Internet and telephony, and a brand called Skype that provide 'telephony over the internet' aka VOIP.

This shit is stupid! Sky needs a new hobby.

The EU is not FORCING Skype to change it's name in this instance. MS just can't register the name or logo (as is) as a trademark in Europe. TBH I can understand the EU ruling to protect the interests of a European business, in the same way the US courts would no doubt rule in favour of an American one... Lets not forget Sky have been around MUCH longer than Skype after all. Regardless, I do find all this rather stupid, and there is obvious difference between the two parties, but such is business. I think if MS redesigned the Skype logo to distance itself from the cloud 'in the sky' connotations, it'd probably pass for trademark.

I wonder if the Skype before of being purchased by,MSFT did market research for watch that their brand don't crash, with, another one?

and the funny thing is Skype was born in Estonia, and that's Europe. not US and it was 13 years ago, I am sure that's alot of years. or 12 or something. so yeah. stupid and still funny.

Omgosh....seriously? Wow.

Just keep it registered in the U.S. If European users want to d/l it from the U.S. and use it, oh well. If the EU tries to fine MS, tell them to piss off.

I could see skydrive / sky, because skydrive seems like a cloud service by sky. but skype? thats a stretch. Are they gonna deny anything that contains "sky" in the name?

That Sky Club lounge at the airport. I really need to bitch to Sky satellite about the cleanliness of it.

Those stupid birds in the sky, what are they called, Skylarks. I'll sue Sky for them s***ing on my car.

Norway is EFTA only and not part of EU. Microsoft could in theory keep Skype's name in our country? EU regulations are weird, no wonder Norwegians refuse to vote yes.

Skylanders game must by made by Sky. It now sucks.

I have to agree with them. They are pretty similar just like I am so confused between two words: EU and Stupid. They are so similar as well.

Omg. I need to sue because"trademark" contains my name. Wait, Kaspersky chains sky. Wait . ... When will this lunacy ends.

Why doesn't Microsoft buy sky? Much easier that way

If they do buy sky. They will just take there tech and throw the company away.

Lync.. But that would be very un-nandela so MS will go with MSN Messanger

SkyDrive then this. Now what?

Rename it Fueuype
EU Trademark law is overly broad and very biased. They do have a problem though, trying to fight if digestive speaking Catalan would find a made up word too similar to a real word in English. They would do better to not permit real words to be trademarked on their own. That's a ridiculous policy to begin with that causes just this kind of mess.
© MadSci2 All Rights within the EU reserved

How can the sky be copyrighted in the first place? That's all I can read on this decision. Everybody selling windows to houses etc is paying Microsoft for that?

Here's a little tip: https://contactus.sky.com/uk/sky-tv/cancel-sky-tv

Fcking Ridiculous! These people must learn PRONUNCIATION..

I'm pretty sure this will get overturned on appeal. Microsoft didn't really fight hard to get the metro and onedrive names because these brands were new. Skype is a brand that's been around 12 years and carries a lot of goodwill. They will fight this.

Seriously!!! Sky is such a piece of crap!

How on Earth does Skype resemble Sky? Lucy in the Sky with diamonds, EU!

Can't tell the difference between Sky & Skype... How did these people even get through preschool??

"Judges at the General Court of the European Union said: "Conceptually, the figurative element conveys no concept, except perhaps that of a cloud. [That] would further increase the likelihood of the element 'Sky' being recognised within the word element 'Skype', for clouds are to be found 'in the sky' and thus may readily be associated with the word 'sky'." Soooooo.... basically anything remotely cloud or sky related can be in violation of Sky network's copyright?

Would be nice if Microsoft could sue everything using the word windows. How can sky be a taken word!

From the quote, it looks like their decision is based at least in part on the idea that the Skype logo is vaguely cloud-shaped? That's quite a stretch.

But sky company of television isn't an worldwide trademark they have to realize that it's a local brand of united kingdom and other British territories but in Chile, united states etc don't exist a similar trademark

What a load of petty gob shite

On another note, Microsoft never took a fight over SkyDrive.

Microsoft, go buy the sky network!

First SkyDrive, and now Skype? European courts are getting more ridiculous by the year in their judgements. Next Microsoft will be too similar to "sky."

in Japan there's broadcast company Sky Perfect TV which often called skapa by the Japanese. anyone know if Microsoft can get patent for Skype there?

Patents and Trademarks are completely different things.

It's the "English" accent.

Change the name to onecall or oneskype

MS will have to change skype to Onepe.

This is another example of the EU sticking it to MS with no real basis or claim.

I would like to see a new name for Skype, in which would most likely drive a ton of new subscribers

Never heard of sky network.
I'm from the middle east.

Well that does it for The stupid. It was French or Belgian court, as they lick a stamp for any email sent. Well what can I say about similarities...International federation of Ski...Blame also The Elder Scrolls V: Skyrim. The Sky broadcast CO have a lot of lawsuits to begin with before Skype.

So the judges in the EU speak with a lisp? How is this similar?

They should not name anything ;-) they should make the name empty... That way, no one can sue them :-P

Skkype??? That will be good. Or skkyype

ymcpa -- It doesn't matter if Sky registered it to use the name in TV broadcasting. End of the day, Sky registered "Class 38" which I think covers all telecommunications. Furthermore, your argument about Apple is irrelevant as they bought the rights to use Apple from the Beatles. In regards to an Airline using Sky in their name and trademarking it would be fine. Why? Because Sky haven't trademarked Class 39 -- it is what it is, and Microsoft should have known better -- just like the Skype trademark was denied in 2004. Therefore, this isn't a big conspiracy against American companies like you and many others are trying to imply.

No individual or enterprise should be able to own the word "sky" or any other commonly used word. They belong ro everybody. Only totaly unique words and names should be thusly protected.

So if it was Skipe instead of Skype it would be ok then? This ruling is idiotic...

LMFAO (clap, clap, clap), good one

I guess their CEO, whoever they are dislikes Microsoft and that's fine. Being a little twat and suing over bullshit is not.

it is a non sense! SKYPE as i know is more popolar then SKY TV network in my region. I point this that the case maybe is on side of the SKY network in UK but not in other parts of EU. This is too much... first was with with SkyDrive and now SKYPE.

This is just as stupid as when Taylor Swift trademarked lyrics from her 1989 album.

I am afraid corruption (or stupidity) really reaches too much politics now at the EU... From a nice idea, to something that no one likes... As much as for SkyDrive it was already on the edge, now, Skype because of Sky... So people will think that it's the PE of Sky (any meaning of PE in English?)... Wondering if Murdoch's lawyers are not abusing... Not even sure that Sky is known out of UK that much.

Oh Please.... Skype has been around aeons.

They are flat out lunatics. Man, this is getting ridiculous.

Hahahahaha! Microsoft, just rename it to "Skipe" and see what they'll do now. Hahahaahaha!

MS needs to fight that crap. SkyDrive sure but Skype....no. EU must hate MS lol. Geez. Jerks! :P (Not Europe in general I mean the courts. I love Europe!)

I think someone uses apple

Try skajp instead. In most european languages it will be pronounced the same but should avoid the confusion in Britain. By the way I think BSkyB are being ridiculous. I and no one I know have ever heard of them before they started with their campaign against SkyDrive (and most still don't) but everyone knows about Skype. For me, BSkyB is a company on the periphery and I think most people (europeans or americans) would agree with me on this (except britons of course).

valdemar1 -- It's not BskyB who owns the rights to the word Sky, it's Sky International (since 1996). Plus, the name BskyB only traded under that name in UK, when Sky merged with another satellite company in the 90's. Therefore, Sky have every right to prevent Microsoft from trademarking Skype (like they did in 2004).

EU again. Why am I living in this shithole. Its the Broweser Choice bullcrap all over again

Im looking forward to the day when the UK gets its independence from this EU dictatorship and i look forward to the rest of Europe being liberated from it too. I love Europe, but i hate the EU.

Yeah right mate, and that will be the day when the price of food in the UK will SkyRocket -- Pun intended ;-)

Were not stupid. We can recognize a difference between a shithole and a VOIP service

It's not about if we the public know the difference, which we do by the way. It's probably that Class 38 (telecommunications, which Skype have tried to register in the past) and maybe Class 41 in Sky's trademark is the reason.

Rupert must be paying off the regulators big time...

This is getting ridiculous...

Total BS. "clouds" of dust, and sandstorm dust clouds. Sky and Skype argument sounds completely invalid.

I thought Microsoft was going to win this with no issues but apparently even the EU court is bs Sky and Skype are so different kinda like day and night to me or is the pe silent? I feel like I'm missing something lol ... I hope they change it to something ridiculous like Skytropolis Skyppy Skylight Skylicious InstaSkype the last one is my favorite because of how instagram's bs locking down "insta" I'm joking but this is annoying

EU judge go to hell, you are so aggresive about MS Brands skydrive and now Skype???? just hell is suitable for you guys...

Clouds and sky. What is this?

What kind of b******* is this... First SkyDrive and now Skype are f***** kidding me EU courts

Being in power doesn't make you smart.

The folks at Sky realized there's money to be made in trolling. They don't have patents but they somehow have a trademark on the word Sky. More people around the world know about Skype. Does Sky even offer any service similar to Skype? did they do it for a while before Skype showed up? I think it's time Microsoft used their loads of cast stuck outside the US to sue Sky out of the, I want to say sky but I might get sued.

Ya. Forget apple using child/prison labor. And Google and all of its security issues and privacy violations. We have the name "Skype" to worry about

Sky must own that court.. I wonder how much it pays those judges.

Sky UK will go after dogs next. They will sue every husky for having sky in the name. /s
Windows Central Newsletter
Thank you for signing up to Windows Central. You will receive a verification email shortly.
There was a problem. Please refresh the page and try again.