Eurovision welcomes Microsoft as Technology Partner for 2015, Windows Phone app on the way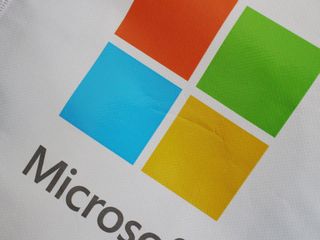 Microsoft is the official Technology Partner of the Eurovision Song Contest. With this partnership, Microsoft will aid in the development of a new Eurovision Song Contest app in addition to providing technical solutions during the contest. Microsoft will be providing event volunteers with Windows Phones allowing utilization of Microsoft's Azure cloud services, and communication tool Yammer.
Perhaps the bigger news is that an official Eurovision Song Contest app is coming to Windows Phone for the first time.
The Eurovision Song Contest takes place on May 19, 21, and 23 at the Wiener Stadthalle in Vienna, Austria. We will follow up when that Windows Phone app goes live.
Source: Eurovision
Jared started off writing about mobile phones back when BlackBerry ruled the market, and Windows Mobile was kinda cool. Now, with a family, mortgage and other responsibilities he has no choice but to look for the best deals, and he's here to share them with you.
I'll reconsider watching it this year :P

Why would you boycott it just because MS are involved? They aren't putting forward an act at all.

They're saying they might watch it now that MS is involved and we have an app

Yeah, you kind of got it all wrong. I meant the opposite. :)

Great team-up! I love Microsoft and I love Eurovision! Posted via the Windows Phone Central App for Android

Indeed! I see Eurovision didn't pick Apple or Google for anything. Europe loves MS! So, any chance of letting me cash in my Bing Rewards points here in the UK then?

@AndyCalling:
I'm actually suspecting pure marketing language behind the word "selected".
I can't imagine Eurovision asked multiple companies to provide technical solutions and then SELECTED Microsoft from the offers.
I would assume Microsoft offered them technical assistance in turn for adequate sponsor presence. They simply changed the word "agreed" to selected" to make it look as though there had been competition.
That's not to say I'm against that partnership. But I don't expect it to be sustainable. If Microsoft doesn't provide technical assistance in the following years, I presume the Windows Phone app will be defunct. That's why I would prefer Microsoft spend their resources otherwise.

Well, if Microsoft wanted to kill their mobile division, associating it with the Eurovision is definitely a good step towards that goal! Because *everyone* will definitely want something that sponsors Eurovision... Seriously...out of those 18000 unfortunate souls that got fired, I can't believe the entire marketing division wasn't amongst them.

MS must be targeting the elderly. :)

Or Swedes. Seems pretty popular still there. No idea how it is in the rest of Europe, but in Sweden they've turned it into quite the spectacle with several rounds of qualifying finals etc like Idol. I still enjoy it. :)

The senile elderly probably. 'cause neither my mother nor any of my grandparents watch the Eurovision anymore lol

"It is also one of the most watched non-sporting events in the world with audience figures having been quoted in recent years as anything between 100 million and 600 million internationally." - Wikipedia

DJCBS you must have an anger problem or something... :)
Just because the Eurovision contest is not so popular in our country as it was before, it doesn't mean it is unpopular in other countries.
Do you remember all the hype last year because of the guy (girl?) who won the contest?

I think DJCBS may have been one of the past acts that got nil points. Sounds like a grudge to me.

Hey, we are not the UK! :)
I think the only time we, the Portuguese, got nil points was in 1974, but only for political reasons (it was days before our dictatorship fell down!)

Hope they actually make the app in time for the contest. Knowing Microsoft they'll probably release it the day after or something stupid like that.

Or... they make it US only. :D

Coming in June... Or Later™, Soon™, Next month or the mouth after™ or This year™

Or the app is probably released in time for Android and iOS...

Its the worlds biggest singing competition.

*the world's biggest pointless example of political voting, under the guise of a singing competition. ;)

You have no idea how lucky you are.

With over 10% marketshare in the EU 5 there better be a Eurovision Windows Phone app!! Posted via the Windows Central App for Android

Awesome. Wish I could be there for it this year!

Of course, but the good thing about Eurovision is that success and failure are equally enjoyable. Nil points, hurrah!

I always laugh at the nil points reference because no one ever awards nil points and it's never said. If your country gets nothing it just isn't mentioned. What is it, 12, 10 then 8 to 1?

Remember to give your vote to Pertti Kurikan nimipäivät from Finland =P

I think this song is as good as the UK entry.

Surely you mean better than the UK entry...... Since the UK entries are usually quite poor!

The UK entries are always strong, they never pick up votes because of whichever war we're involved in at that moment. Or our views on single currency. Or the fact we've pissed off or beaten up the others at some point in our history.

Keep telling that youself if it makes you feel better…

You're saying is not politically motivated? Controversial...

Problem Finland has is that each act they field has to compare with Lordi.

Haha, greatest Eurovision song ever.

Great news, can't wait. Eurovision is always a laugh.

I still remember last year's winner Wurst Conchita.. Who else remembers?

Wether or not the Eurovision Song Contest is good or not (terrible actually) there are still a lot of people that watch it all over Europe. I think this is a good thing and an official app is great news.

Hundreds of millions of tone def gay people tune in. They will definitely get exposure.

But no gay people tune in from Russia, because they don't have any there.

If you're Russian you should not tune in. You will become a suspect.

Ok. Let's do some math. According to Wikipedia: audience figures having been quoted in recent years as anything between 100 million and 600 million internationally. Let's assume they are all tone deaf gays. Again, according to Wikipedia: world population is approximately 7200 million. Now we assume also that everyone has access to Eurovision Song Contest (via TV, net stream, etc..) and we also happily ignore the fact that big part of that 7200 million are infants/too young/deaf/blind/zombies or otherwise incapable to watch ESC. With those figures we can calculate, that at least 1,39% - 8,33% of people living in the Earth are tone deaf gays. Unfortunately we can't estimate the number of gays that aren't tone deaf. (Are there any? We don't actually know.) Sounds about right.

I'll be watching! Wonder if the app can be used in the US :)

AUSTRIA!!! :) Any austrians here? :D

Let me know when the Oceanivision Song Contest is on and I'll cheer for Australia. Otherwise... perhaps Austria are a better bet.

Australia is getting an entry this year only, as they are celebration some anniversary or other. If they win, next year's event will not be held there though.

Yep. Austrians present here. :)

Is this a tv show like American Idol, The Voice, etc.? I like the old Star Search from when I was a kid. That needs a comeback to add variety.

Not really like that. It's more like a "melody pageant". Each country sends an artist that performs an original song and it's a one off annual event.

No, they are not auditioning people and voting to keep them or kick them out. It's a song contest, European countries (and Australia, apparently, this year) participate with just one song and the whole of Europe votes for the best song. :)

I feel like living in the US is like living under a rock. This sounds interesting, much more so than those unwatchable shows I posted. Disappointed I've never seen it in the past but intrigued to watch it this year. After reading the added comments I can see how this is somewhat political.

WTF, Australia? At first I read that as "Austria". But yeah, Australia is in it this year to celebrate the 60th anniversary apparently... huh. Then again, I guess it's almost as much in Europe as Israel is. :)

It's not about Europe, but the EBU (European Broadcasting Union).

Think of it as the Song Olympics, only just covering Europe (and, for some reason, Israel as well). It was basically instituted after WWII to distract us from killing each other. So far (except for that difficulty with the fragments of Yugoslavia) it has worked pretty well. Not sure why we didn't introduce the concept in Iraq before we left.

More like Song Special Olympics.

* It was basically instituted after WWII to distract us from killing each other.* Great lol!

Actually many of you would be surprised to learn that this year's entries are much more subdued. I mean, there are flashy sets and crazy outfits here and there but the overall impression I got by watching/listening to on YouTube is a very welcomed increase in quality of the songs. Eurovision might be (ok, is) politically overburdened but it's fun nontheless and that's all there is to it: fun, dance, drag queens, fireworks and spectacular visual effects :D Relax and watch it if you like it, switch channels if you don't :D

Great news! As a European I can say its going to offer great visibility to MS (and not just among elderly people, gays and Australians).

I mean Microsoft, twelve points

If anyone wants a taste of Eurovision take a look at the Ukrane entry from 2007 https://www.youtube.com/watch?v=ao1JJWuRhcw

Here's a recent BBC special celebrating the Eurovision 60th anniversary, which represents the past and the present of the show fairly well. It's a cultural phenomenon that might be hard to appreciate if you haven't grown up with it though https://www.youtube.com/watch?v=NR8q1l6Cpko

Windows Phone only? :D At the same time releasing Windows 10 and a new flagshipmodel wil be awsome and great publicity. Na, it's MSFT ....wouldn't happen. I hope MSFT now see that Windows is quit big in Europe, so they can put some effort in to it and not only focus on US market?

Perfect match! ESC --> Vienna --> Lumia. My 930 will be with me in Stadthalle on four of the six ESC evenings. :)

Again, much Euro love for WP at a level scarcely demonstrated by the US. Relocate to Europe.. #ExitRedmond

Now, if they would just start using live musicians instead of a singback track, it would be worth watching
Windows Central Newsletter
Thank you for signing up to Windows Central. You will receive a verification email shortly.
There was a problem. Please refresh the page and try again.