Facebook adding five new emoji reactions alongside the old "Like" button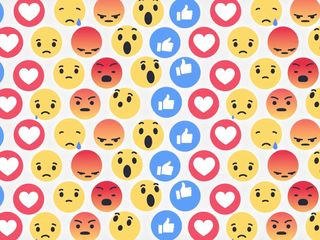 Facebook will soon allow its users to express themselves more than just a comment or hitting a "Like" button. The social network plans a global roll-out in the next few weeks of five new emoji buttons that can be used instead of "Like".
According to Bloomberg, the new Facebook Reactions will include emojis for "Love", "Sad", "Angry", "Happy" and "Wow". One other Reaction emoji that was tested in some markets — "Yay" — will not be released, as Facebook said the symbol "was not universally understood."
Chris Cox, Facebook's chief product officer, lead the team who helped create and test the new Facebook Reactions buttons, with input from Facebook's CEO Mark Zuckerberg:
The expansion of the "like" button to support different emoji comes after years of calls from Facebook users wanting a way to express differing reactions. Your friend's dog died? There aren't really words you can say for that, but a "sad" emoji reaction might just fit the bill. Need to express solidarity with a relative that got shafted by the cable company? "Angry" will probably work better than the old "Like". And so... reaction emoji are at long last coming to Facebook.
Source: Bloomberg
Get the Windows Central Newsletter
All the latest news, reviews, and guides for Windows and Xbox diehards.