Fon, the global Wi-Fi network, launches official Windows Phone app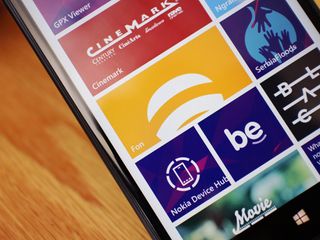 Fon (fon.com) is a European service, based in Spain that attempts to be a global Wi-Fi network built by users across the world. Fon has finally released their official Windows Phone 8 app that allows you to connect automatically to Fon hotspots at home and on the go, worldwide. The app also allows you to view a Wi-Fi map to locate Fon hotspots near you.
Fon members share a bit of their home WiFi, and in turn get free access at millions of other Fon hotspots worldwide. All you need to do to join is buy a Fon Wi-Fi router and plug it to your broadband connection. Or if you live in a country where Fon has a telecom partner, just sign up with them to become a member.
Fon makes a partnership with carriers and then the people on those carriers who wish to join the network will register their internet router. It will create a small partition on the router and that partition will make a bit of your Wi-Fi public. In exchange, the member gets access to all the other public hotspots created by people who've joined in around the world.
Fon has partnerships with the likes of NOS (Portugal), Belgacom (Belgium), Deutsche Telekom (Germany), KPN (Netherlands), Oi (Brasil), and BT (UK).
Download the Fon app for free from Windows Phone app from the Windows Phone Store. It's a great service, and growing every day, although not available in all countries yet. If you are a Fon member, give the app a go, and let us know how you like it.
Thanks David Silva for the tip!
Now if only we could get something like this past the FCC here in the US . . . ha!

Yeah, imagine this in apartment buildings... No dead spots.

From what i remember they have users in US aswell for a longtime.

I signed up years ago and they sent me a free router. It's in a closet somewhere. This was at least 5 years ago. I am in Florida.

Not available in India, as I guess so no use of app.

Nice addition, official apps are always nice, but I think wifi sense can already connect automatically to this? At least sometimes I end up connected automagically :)

i live in rural area, i don't think anyone can actually use my wifi without trespassing my property even if i open it up.

I guess if they are selling an special "fon" router is for a reason, it could be that it has decent coverage unlike most FCC regulated routers

They used to have fw for Linksys gpl routers until they just decided it was easier to go the preloaded route

Who cares? if you do it, you can use it free worlwide, even if no one uses yours

Superb...
We have BT Broadband with FON. I'm off cycle touring in Europe shortly - so presumably I can just use this app to seek out free WiFi everywhere using my BT login details.
Very useful! However, the FON map is only of use if it stores the WiFi locations in an offline POI list...(time to check out the app and see if it does just that)

Edit....force closes repeatedly even after uninstalling and reinstalling.

same. i click on it to open, opens and then instantly crashes. hopefully there is a fix asap.

I think the btwifi app already does this. It shows me open WiFi hotspots in France at least.

Not loading for me lumia 920 uk

Nice thing about them is in one country the service providers modems act as Nintendo zones aswell

Now if only they could make wp8 devices act as fon spots like they did with osx

Doesn't even start Lumia icon wp8 gdr3

Won't load for me right Lumia 1520 8.1dp

I'm another one that has found it doesn't work on Nokia Lumia 920 - doesn't load/start

Well, it's working fine on both my L920 and L1020 both with 8.1 DP.

How do they release an app that clearly was not ready or fit for purpose.

And after two month still not working... :-(
Windows Central Newsletter
Get the best of Windows Central in in your inbox, every day!
Thank you for signing up to Windows Central. You will receive a verification email shortly.
There was a problem. Please refresh the page and try again.