FTC sues AT&T over unlimited data throttling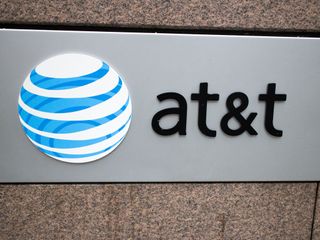 The Federal Trade Commission is suing AT&T Mobility over data throttling on unlimited data plans. The Commission alleges that AT&T's practices regarding unlimited data were deceptive and unfair. The FTC believes that AT&T in some cases reduced unlimited data speeds after certain amounts by up to 90 percent.
The FTC's guiding principle is "unlimited means unlimited". This means that if a carrier offers you unlimited data, they shouldn't be able to throttle you if you exceed a certain amount of usage. The Commission points to AT&T's marketing materials, which heavily emphasize unlimited data.
It is alleged that AT&T began throttling data back in 2011, reducing speeds for customers after they had used 2GB of data in a billing period. The FTC also says that 3.5 million unique customers have been affected by AT&T's practices. AT&T, according to the complaint, received thousands of complaints from customers regarding slow data speeds, with some considering the throttling of unlimited plans a "bait and switch".
Do you think the FTC's case has merit? Leave your thoughts in the comments below.
Update: AT&T has reached out to us with a statement responding to the FCC's claims:
Source: FTC
Get the Windows Central Newsletter
All the latest news, reviews, and guides for Windows and Xbox diehards.
Had one of those plans. Definitely slower after 2 GB. Probably buried deep in the pages of the agreement you accept when your sign up for service. Deceptive at best IMHO.

You should shower everyday....not just after 2gb.

Got a good laugh from that. Thanks, mate.

Me too, almost choked on my beer

Ah come on, you barely sweat at all with those first 2 GB.

True! In India all the service providers foes the same. In terms and conditions they mention the fair usage policy for unlimited packs. The speed will be reduced to 62kpbs. It's better without internet at that speed.

Yeah its dumb. But they dont say "unlimiyed data at full speed all the time" people are still getting data.

Well they gotta make it clear like tmobile does

Yes I strongly believe that this case has merit. I'm grandfathered into an unlimited plan and I use quite a bit of data. I average about over 5gigs in the last three months I believe and have used up to 8gigs if I remember correctly.
Much of my data(I'm a tech geek like most of you- no offense) is watching tech review videos.
I accrue this amount of data when not on wifi, (I use wifi while at home and work).
Now I believe this is a relevant case because when attempting to watch video while being throttled by ATT - the videos may reach a certain point - then stop playing due to the reduced data. My "unlimited" data therefore has been limited.

First world problems, the unlimited data was intended for blackberries and other first Gen smart phones not the hand held computers we hold today. A private company can do what they want there is competition if you don't like it.

Nope, try again. These unlimited plans were marketed with the first iPhones. I know because I had that plan for years up until my iPhone 4 when I started getting throttled.

If your telling me that the first Gen iPhone uses the same amount of data as a note 4 or iPhone 6 your missing the point. The loads on the network were one of the reason Verizon turned down the iPhone when apple approached them. People abuse it. I don't feel squeezed at all on my 10gb family plan, people who do are the folks who jailbreak their iPhones and theather their home electronics to it and/or refuse to spend 35 dollars a month for home internet and use their phones for all media consumption. I have no sympathy.

And what exactly is wrong with someone useing their phones for all media consumption? When did this become frowned upon..

I think you missed the point. I had that plan well after "first Gen" iPhones. Well into the consumption phase, and well into when AT&T still marketed unlimited deals. AT&T got caught trying to be greedy rather than changing verbiage like other carriers did. Plain and simple.

I think your missing the point here. People aren't necessarily abusing it so much as your use case aligns more with that of the giant telephone company. I have a family plan with two unlimited lines and two 3gb lines. On my line (Lumia 1520) I use approximately 10 gbs a month. Data sense allows me to see that music and internet explorer together account for more then 8gbs of my current 9.51 GB usage. I have two Xbox music accounts which I mostly use while I drive between states as I do often as travel is a part of my job. Should my music streaming be impeded, which at times it is due to throttling despite me being on an unlimited plan. I don't use Netflix or any other video services on my phone yet I am still impacted negatively when songs fail to load. My other unlimited line (Lumia 1020) is trending around 5gbs a month and uses Netflix mostly with substantially degraded quality in most instances, is that fair? It becomes more interesting when i compare these lines to the "limited" lines (Lumia 1020's) with 3 GB caps. They suffer from none of the data inconsistencies despite them being the same as the other 1020 and having an inferior LTE implementation when compared to the Lumia 1520 (150mbps vs 100mbps). It shouldn't matter what I do with my unlimited particularly when the dats provider is in fact encouraging increased data consumption contrary to their statement. However, they are only encouraging it for the lines that they can charge more for. They are not balancing based on performance, they balance based on profit and that is all there is to it.

No, it was unlimited all the time when the first iPhone was released. I had the plan. When the iPhone 3G came out, AT&T wouldn't let us buy it without ditching our unlimited. They also wouldn't give us access to the 3G network. On top of that, they started throttling us. So, this has been going for a long long time before 2011. I ditched them for Verizon's unlimited.

Sorry, but not true. If you had unlimited data you could keep it. The difference was if you went from the first iPhone to the iPhone 3g, the price went from $19.99 unlimited data to $29.99 unlimited data. It was still unlimited and you could definitely keep it. It wasn't until later that they changed to 3gb for *new* customers or existing customers upgrading to a smartphone for the first time for the same 29.99. They did have an unlimited for NON-smartphones and basic phones, but it was only 19.99 and you could not keep it when upgrading to a smartphone because of the amount of data the average smartphone uses over the average basic/non-smartphone.* *Source -- 10 years working for AT&T and AT&T dealers.

Lol, tough shit, it is true. That's how it was when the iPhone 3G came out for the first few weeks. They may have changed policies after those first weeks. Don't know because I jumped to Verizon's unlimited. What I said was 100% true when the 3G was released.

Lol, well you can't argue with "Lol, tough shit" I guess. Shut it down, let's go home everybody.

I can agree here when working for ATT (Cingular) during this time I had a 8125 and was only paying $19.99, and I upgraded to tilt 2 and iphones (all of them except current gen) and they changed it to the 29.99, and I was throttled as well when I hit 5GB on vacation when the place had spotty wifi and I had to backup vacation pics. And I hate the fact that they removed the option for tethering and try to rip me off with the mobile share plans all the time, I am good paying my 2 year price and having a simple bill.

Everyone is failing to see the forest for the trees here. Do you not remember how Verizon suddenly, surprisingly, and inexplicably reversed their own throttling policy on grandfathered unlimited data plans, just a few weeks ago? This isn't about consumers at all.

Verizon didn't back off their plan to throttle us inexplicably. The FCC told them they couldn't do it.

What's your definition of the word 'unlimited' then? To me, unlimited means 'no limits' as in exactly that...no AT&T intervention that causes a slow-down of a service for which you're paying for...as in 'unlimited'. Yes, they're getting data, but they're getting 'limited data'...which would be the opposite of what you're paying for...

In Paraguay, with Claro they offer unlimited data, paying everyday 1000 Pyg. But after you've used 20 MB, the speed goes down to 64 kbps from the 2 mbps it was in.

considering I am on an unlimited plan on AT&T, I LOVE the fact the FTC is doing this.... Hate it when for marketing reasons, providers can say one thing and in the fine print try to change the meaning of the word and for cell providers, unlimited is a word that does not mean what it's supposed to. Hate that I get "warnings" on my unlimited plan when I hit 4.9GB of data.... and not just a throttle warning.... i get a txt that says prety much that if i go over too many times, i'll be moved from my plan to another....

I had the same thing happening, it's only been recently that I finally switched to the family plans. When I had "unlimited" data I went over 5gb only once, but when I did, my speed dropped dramatically.

Fine print is a result of a corporations trying to cover their butts, not (usually) as some form of trickey. It's protection from the people who remain at an "all you can eat" Chinese buffet for breakfast, lunch and dinner and then bring home leftovers. This is not a winning situation for you, or anyone else grandfathered in. The FCC will get their way and AT&T will revoke terms of a contract that has long since expired. The fact that AT&T has allowed this for so long should be viewed as a favorable thing, but I highly doubt most users will feel that way. It was good while it lasted.

At&T can't revoke the contract unless you violate the original ToS you signed for.

Technically AT&T could completely kill unlimited data tomorrow and force users to move to tiered plans, then only be required to give people the option of canceling their service without penalty (because AT&T violated the contract) and/or giving some form of refund.

NOVRON: Not true. "After your Service Commitment ends and you are on a month-to-month Agreement, AT&T may terminate your Agreement at any time with 30 days notice." If AT&T plays hard to get, 30 days after the FCC rules, grandfathered users will receive termination notices. Also.. "We may change any terms, conditions, rates, fees, expenses, or charges regarding your Services at any time."

Well, sucks to be on AT&T then.

Actually that might not be such a bad thing. 3% (or 3,900,000 est. subscribers) of us ATT users are tied to ATT because we don't want to lose the grandfathered plan which is still better than their new tiered plans and many other plans out there, even if it's just for the security of knowing that you don't have to pay more for going over any limits. If they release us then we have no reason to stay with them and we can finally leave. But it is a gamble, because many of us are paying $80 a month (which was the cheapest plan at the time) just to stay on the grandfathered plan, if I'm forced to be released, I'll just change my phone internet habits and get a GoPhone type plan for $35 or less a month and increase my wifi usage. ATT will lose at best $45 a month or most likely the whole $80 a month of an angry guaranteed group of revenue. It's small change for ATT ($2,106,000,000 - $3,744,000,000 minimum a year because most plans were higher than the $80 plan) but it could affect their competitive standing which is the only reason why they haven't made the move. But I'm counting on the arrogant nature of their current CEO to dump us to spite the FTC. Then I will be mentally free to finally join my extended family on their Verizon in group, or something like that.

Question for you. Are you using LTE? I had unlimited, but when I wanted to switch to a phone that supported LTE a couple years ago, they said I had to switch plans otherwise I'd be limited to 3G. Granted, I had a really weird unlimited plan... It was only offered for a short time for smartphones that didn't have a keyboard or touchscreen. $20. Was nice.

You sound like you had an old ATT plan pre-Cingular

Yup the case has merit if att didn't specify that speeds would be reduced after a certain limit

Yup. I think if they specified it wouldn't be an issue. Maybe it matters how clear they were. T-Mobile advertises unlimited data, but it seems very clear that you get a certain amount of high speed.

actually, T-mobiles unlimited is truly unlimited, I used to have it for a year or so, all of the limited plans work how at&t's unlimited plans work.

They are really hitting AT&T with these lawsuits lately, it is surprising but refreshing. Carriers need to be put back in line.

Absolutely! That's crap att

I'm glad to see this happening as I usually use around 10g/month myself and get throttled around 5g. On the downside, they will be looking for a way to eliminate unlimited I'm afraid

I dropped unlimited because they throttled me from 40mbps to 5. Joined the corporate shared plan, and was back to 40

What about the rest of American carriers? AT&T is far from alone here.

True, but they have to start someplace, and AT&T is the main culprit here...

I say they deserve to have a suit filed against them.

Finally doing their job. Me and my original unlimited everything iPhone plan thank you. You can't go changing the rules when you feel like it. I keep paying according to the agreement and they happily accept my tender. So keep providing the service as specified.

You signed a contract with AT&T -- probably for two years. Since AT&T hasn't offered unlimited plans for a few years now, the contract has ended. Why should they continue honoring those terms?

Contracts don't end after two years. You're only required to be in it for two years. The carrier has to maintain their end for as long as you want it after that. Unless, there's a specified termination date which I have yet to see on cell phone contract in the US. They're actually open ended contracts with no end date.

Not true. "After your Service Commitment ends and you are on a month-to-month Agreement, AT&T may terminate your Agreement at any time with 30 days notice." If AT&T plays hard to get, 30 days after the FCC rules, grandfathered users will receive termination notices. Also.. "We may change any terms, conditions, rates, fees, expenses, or charges regarding your Services at any time."

@RackDaddy you're drawing the wrong conclusion from that text you quote. I'm currently on a 2-year service commitment with AT&T for my Lumia 920, and if I start a new one next month when it expires, I will be starting another 2-year one. You sign a new contract each time. At no point will I be month-to-month, so at no point will AT&T be able to terminate my agreement with 30 days notice.

@infinihertz...Actually, they can change the terms of the new contract. They do not have to offer you the grandfathered plan, if they choose not to. Think a second... New contract could come with new terms. They could tell everyone next week that all new contracts signed will be required to pick a new plan... No more unlimited data (grandfathered or not). They are perfectly legal to do so.

Sure they can. I didn't say otherwise. I'm saying that I'm under a contract right now, and if I sign a new one before they change those terms, I'll be in another 2 year contract.

Guess we agree on the same thing. I see unlimited data going away for all on ATT when new contracts are signed.

You are correct. As long as you continue renewing the contact the terms are in place. The ones that are month to month are the ones that don't renew. But ATT could stop offering the option of renewing the contact...we shall see.

The have every right to terminate my contract and the release me from the $150 a month i chalk over if having the word unlimited attached to my plan bothers them that much. But it would be bad business for a few reasons #1 I pay a lot more than the average consumer using their service. Who pisses off their highest paying customers just to prove a point. #2 I have unlimited data, but max I use 10GB a month. I actually use about 6GB a month on average. So I'm paying more even though my usage matches a much cheaper plan. Why do I pay more for less;it's a good tax write off that helps me come tax time. Who gets rid of customers paying more for less. The few unlimited users blowing through 20GB a month are a microscopic group even though their impact is felt. Don't throw out the baby out with the bath water. There are a lot of people with the original iPhone plan. We thump our chest proudly and dare them to throw away our $150 a month donation to the cult of AT&T evil. #3 I refuse to sign a new contract so I buy all my devices outright. I've had a free device upgrade sitting there for 4 years. I'm offered any device in the store for free to re-up every time I walk in. I just don't want to be tied to them for 2 more years even though I'm not going anywhere. The freedom to really walk at no expense is the only leverage I really have. They still have that device fee included in my bill. It's robbery but we'll let the FCC fight one battle at a time. Who gets rid of a customer they don't have to subsidize but still get to charge a device fee? So you tell me why are they targeting me and my unlimited brothers/sisters when they know they have it good with us having the word unlimited behind our names. Well 1, they're greedy self serving bastards. 2, if they get away with it, they set a precedent for contract changes while still having the original agreement in place. All that means they get to make up rules while getting paid the same. 3 Until T-Mobile got desperate my only other real choice was Verizon for comparable coverage.That's like choosing between Satan and the Child of Satan.So the likelihood that any real harm would come of me begging the FCC to do something was slim to none.Well for once they did something because most of them probably have unlimited plans also.

My tmobile plan with unlimited data gets throttled after 3gb. Used to be 2gb but went up when upgraded phone.

Good I'm glad. Been complaining to ATT for years about my unlimited data.

FCC needs to look into Cricket

Same company...AT&T owns Cricket

Oh yea I forgot smh .. But I thought that doesn't happen till march 2015?

Right Month, wrong year. The sale happened in March 2014

I just recently had to call cricket cause for two days straight the data was horrendously slow. They said they "set" my phone to receive a faster connection. I said, you have different connection speeds? I should not be on a "slower" tier as i had only used 40% of my "full speed" 4g at that time. It just got better on its own a couple days later, but boy was i pi$$ed. I couldn't even pull up a map it was so slow.

Same here , plus they throttle you right at 3gb not at 5gb which is wrong

Never had a problem with Cricket. Always got my high speed data allotment (10GB now) at high speed. Your allegations are new to me.

I changed my unlimited data plan a couple a weeks ago for the 40gb plan I have 6 lines 4 phones 2 tablets. I was kinda frustrating the throttling.

I think that money will change hands but people will be screwed again

Heck yeah! This happens a lot right before my billing cycle is about to renew! It's frustrating!

And that's how it's done in first world countries unlike here in South Africa, where every IS/Mobile provider is throttling every user as much as they wish and no one cares to stop them.

There goes our "unlimited" plans.

I'm so happy cause I've been affected by this nonsense for years now. I noticed this month my speeds have been the same(fast) and its close to my billing cycle. So maybe they've stopped already.

Good I love AT&T but they need to stop this crap. I know when I'm being throttled because my Youtube videos that I stream keeps buffering more than usual and is unwatchable.

Did Verizon sense this was coming as they announced their throttling intentions and then pulled back a month or so ago.

Att is in the right should've been from the start since since iPhones being culprit to overwhelm the small amount of network capacity they have in each area

Unlimited is unlimited. Any limitations on speed that are lower than the highest possible speed of the network are limitations.

This just means you can kiss goodbye to unlimited data on ATT

Paul Thurrott loves AT&T but everything I've read about their service is terrible.

I have no issue with their services. It is great in my area. Just data throttle i'm having problem with.

I have not noticed my service slowing down. However, there are a number on companies that are doing this and yes I think it is fraud! I understand if they say not all areas will have 4G service. But, to intentionally reduce the speed because they want to have less investment in there broad band recourses is fraud! I do think however, the FCC needs to sue ALL OF THE COMPANIES who do this. Not just ATT!

I've got unlimited data with AT&T, so it will be nice if it goes through. I used about 6GB one month and my data speeds were so much slower (download and upload less than 1mbps).

Uh, T-Mobile and pre paid carriers?

That is so beautiful. At&T deserves it those bums.

Happens In India. Fed up with FUP's

It's about time someone's stood up against this bad business ethic.

For some maybe, but not for me. When traveling and utilizing my mobile hot spot or streaming music in the car I use much more. Thats why some carriers have plan sizes for different needs.

Yup totally, before I switched from my grandfather plan I got throttled so hard. How much am I getting... Just outta curiosity

They shld also sue those carriers that don't offer many choices of Windows phone... Lol

This has happened to me. I have an unlimited data plan. One month recently I used over 4GB and AT&T sent me a message saying my data would be throttled for the rest of the billing cycle. This was a bait and switch by AT&T. Turns out the plan wasn't unlimited after all so I gave up my "unlimited" data plan for a much cheaper 10GB/month limited plan. I hope the FTC wins the case.

I am on unlimited data plan. Why AT&T charge me $10 for over usage 5GB?! Hope FTC slaps AT&T case. Huh

It is only going to cause ATT to change the terms. That are going to do what T-Mobile does, and limit you after a certain amount. I believe if you are still getting unlimited data, you are not under a contract as of now. They are allowing you to keep plan unless you sign a contract. If that is the case, they could get rid of "unlimited", do a model plan like T-Mobile and you would have to live with it, or change company for service. You as a consumer are not under a contract, and they can change terms on you with notice... And you would have no recourse, or change service providers. I see this move by FTC hurting the"unlimited" consumers more than ATT.

"I believe if you are still getting unlimited data, you are not under a contract as of now." No, my Lumia 920 contract is still under a 2-year contract, though it expires soon. And I verified in-store earlier this month that I could sign a new 2-year contract with the same terms. So I should in theory be able to do so at least until November 2016 - unless AT&T removes the option in the next few weeks, which they may.

Doing some research, you are correct. However, like you said, ATT can take this option away, and this lawsuit may speed up that process.

I had Verizon and they also did that. It was a way to get people off the unlimited plans.

It's about time they get sued for being such a greedy company.

By all means they deserve to be sued!

I got At&t, but shoulda kept unlimited data plan that won't Tu slide people speed down. That's crazy

One of the troubles a business like AT&T has is that there are always a few bad apples that will ruin it for the rest, but it makes AT&T look worse than it might deserve. I'm not saying AT&T is blameless, but I'll bet one of the reasons they started throttling is because a few people set up their AT&T accounts as a shared network, routing traffic from probably a couple dozen users because it was "unlimited". At least, this is why WIND in Canada started to throttle their unlimited plans. Typical scenario, someone with a cellular router sharing that one connection to an entire dorm at a college. I have no love for AT&T (quite the opposite) but these things are never black and white.

They could just sue those individuals for a breach of contract. Instead they came up with the concept of Throtling everyone.

Didn't straight talk do this? I don't care since I don't ever use over 200mb of data each month

I sneeze and use more than 200mb of data.

Yeah, there are 5 users on my plan, used 2 gb of the 10gb...I dont stream anything though...I have AT&T right now

Does this post have or say anything what so ever about any Microsoft products? Not at all my friends... Windows Central is getting lame, reporting on stuff that has nothing to do with MS or there products. Common, there may not be any news at the moment,but do a poll or a review.

ATT is the largest seller of Windows Phones in America, why wouldn't this news be of some importance to the Windows Phone community? I don't play games on my phone so I skip those articles, but I know that many Windows Phone people do, therefore it's important information. You just needed to skip this article and stick to the ones that interest you. Smh. Some people...

If they would've mentioned that in the article about Windows Phone, then I wouldn't complain, but this general article didn't say one word about it.

The concept is fine, but the condition MUST be front and center...!

It got so bad that I finally ditched my unlimited plan....well played at&t!

I'm on new 20gb data plan. To me 20gb seems like unlimited as I'm purposely using my data more than I've ever before and I'm only at 9.5 GB used with 3days left on my cycle....then back to another 20gb.....definitely feels unlimited at mostly average of 25-35mps....sometimes I get 45-50mps

Theses huge buckets are really nice, however they are very expensive! I just can't pay $165 for 1 phone just to get 20GB of data. Can I work where you work?

Karma's a bitch. Couldn't have happened to a 'nicer' carrier!

T-Mobile has been throttling their "Unlimited" customers for a while now as well. Hopefully the FCC is an equal opportunity enforcer.

no they havent, I abused tmobiles unlimited so much when i had it, never did i get throttled, the onlt throttling I know of is when you use a p2p downloading program.. aka torrents

Yes, I even have a text on my work phone stating as much. It is SUPPOSED to be unlimited.

The sad part is it's not only phone, they did the same crap when I had AT&T U-Verse. I was streaming my TV thru Xbox 360 on my friend's xfinity account to get all HD channels along with my grandfathered 4K streaming from Netflix. I found my speed would slow to a steady pace. So I called them and by accident the rep who looked at my account said it was being slow down due to all my data use. I told her to make a note of it and asked for a claim number, then when my bill came the next month I called and bitched that I shouldn't pay cause it was slowed and used the claim number from the call the month before to get 3 free months of high speed internet with no slow down. Take that AT&T!!!

Great. Now ATT will just get rid of the palns totally. You will be stuck going to a new data plan after your contract ends.

at this point, is the unlimited plan even worth it though?

Hopefully this can set a positive industry precedent.

They need to do the same with straight talk!

It happened to me during my vacation.

The FTC totally has a right to sue ATT. I'm sick and tired of my data being throttled after useing 5GB. If this happens and they decide to get rid of the unlimited data plan than I might just switch to another carrier.

Which carrier offers "totally" unlimited plans any more? Unless you want to go to Sprint, which is horrible in my area.

It wouldn't matter since no one offers unlimited any more. It just means that there will be 3,900,000 customers available for the other carriers to sell to that weren't available for quite some time. ATT releasing the unlimited customers will benefit their competition more than ATT.

And I seriously doubt most of that 3.9 million would leave AT&T and go elsewhere. It's possible, but I don't think that reality really exists.

I was one of those original people who they throttled back in 2011. They reduced my speed by so much where the internet became basically unusable. I could not load anything webpages and nothing on my phone would sync. Eventually, from what I recall, they had stopped the throttling all together due to some sort of law suit. It wasn't till about last month that I learned that they had started the throttling program back up, when my device was throttled again. The speeds are faster than before but most sites still do not load properly or at even. Its real first world problem, I know, but to pay all this money and have to deal with these sort of internet connectivity issues in 2014 is absurd.

Great... Note the FTC hates Windows phone.

Riiiiight. Great defense of,"Everyone else is doing it!" It was their own shortsightedness that they offered unlimited. How long did they think that was going to last before their customers got more data hungry?

So is it FCC or FTC suing? Article seems to get the two commissions confused. Edit: Talking specifically the update statement.

Guessing this is why Verizon dropped the issue !!!

I know people who upgraded their phone because it was "too slow" when in fact they had used too much of their "unlimited" data and were throttled.

The networks are not designed to support people playing battlefield 4, world of Warcraft and torrenting 200gb of pirated media and the bottom like is people were doing it. Those behaviors negatively effect the network for others. I just have no sympathy for people who don't pay for a landline internet connection, some day wireless networks will be all we need but that day is a long ways away ​

Why isn't the FTC doing the same to all carriers. Everyone else with unlimited data plans are throttling data much sooner than at&t. Phones were never meant to be peoples primary access to data, and the abusers who jailbroke the phones and used them as WiFi modems are the ones who caused carriers to throttle in the first place.
The FTC plays favorites and targets what it thinks is the biggest target. I think the FTC will lose,based on the targeting of one carrier instead of all carriers doing the same thing. The FTC is looking to score politically, they aren't looking out for the consumer in this case.

Best way to combat this is to switch. When these clowns lose money with their archaic practices and reluctance to build networks in order to maximize profits that will guarantee change.

Can someone explain me what's the deal with that? Over here in Germany we do only have plans that reduce the speed after a certain amount of data used. The price mainly depends on how much high speed data you could use and the maximum speed. Almost every data plan is like that now and just a few are left with cutting your connection after using your included volume. Is that different in the US?
Besides that Deutsche Telekom, owner of T-Mobile, tried to do the same with wired internet connections via DSL. But a German court decided that the term "Flat rate", which they continued to use for the limited service, is commonly known as an unlimited service and therefore they are trying to trick the customers. So they changed back to unlimited plans, but that's just for DSL and fiber connections.

So according to the FTC throttling mobile users is wrong, but throttling broadband users who watch Netflix is perfectly OK. smh...

I don't believe the claim has merit. I have the unlimited data plan from AT&T and I never once thought that meant "unlimited data speed". For example, if I am in a non-LTE area, the data is throttled by the 3G/4G technology. I don't see too many people complaining that they somehow didn't expect that. How is this substantially different? While I don't like it and I wish they'd give me full-LTE-speed all the time, that's not contractually obligated in the agreement -- at least not the one I signed. And it's certainly not something I want my tax dollars and monthly AT&T payments to go towards litigating. (I would disagree, however, that they text message you when you're going over. They only do that once -- not once a billing cycle, just once the very first time you go over the magical line. That's dumb.)

I had AT&T unlimited for about 6 years. I noticed a problem with throttling but who could I complain to. I'm just one guy out of millions of people. Sad that they take advantage of the consumer like this even when they pay astronomical fees for their services. I'm glad the FTC is sueing them. Finally someone is standing up for the rest of us who couldn't. PaperCollator

Down to 20kbps after 2.5gb. But I was made aware of it, and the hotspot still works.