Sea of Thieves: The Legend of Monkey Island teases my dream update
The update of my dreams feels possible thanks to Sea of Thieves: The Legend of Monkey Island.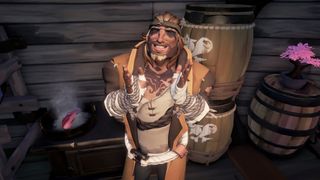 (Image credit: Windows Central)
When Sea of Thieves launched in 2018, critics faulted the open-world pirate sandbox for its distinct lack of content. While passionate players like me championed Rare's refreshing social experiment, casual audiences struggled to find long-term nautical motivation. Thankfully, the team has confidently stayed the course over the past five years. Sea of Thieves is now teeming with meaningful adventures and pirate progression, including the recently released 'The Legend of Monkey Island' Tall Tale.
Much like A Pirate's Life, The Legend of Monkey Island cleverly introduces iconic characters from a beloved franchise to Sea of Thieves. The fantastical narrative journey recreates familiar memories from the legendary pirate hero, Guybrush Threepwood, and in traditional point-and-click fashion, you're tasked with gathering the appropriate items and uncovering the mysteries of Mêlée Island.
I enjoyed my expedition to these infamous locales but ultimately found myself fixated on the possibilities presented during one sequence in the first of three new Tall Tales. In previous updates, I've frequently commended Sea of Thieves for implementing fishing, hunting, and cooking. However, as someone with a culinary soft spot, I've always felt these mechanics haven't utilized their full potential. The Legend of Monkey Island teases a bright future for aspiring pirate chefs and gave me my first taste of proper cooking in Sea of Thieves.
Sea of Thieves: The Legend of Monkey Island has genuine cooking
The Hunter's Call is my favorite trading company in Sea of Thieves. I'm even one of the few sickos who's been mad dedicated enough to catch every fish in the game. Unfortunately, the current state of hunting, fishing, and cooking seriously lacks versatility. Slapping a whole fish or pork chop on the skillet and watching it slowly turn brown doesn't quite fulfill my personalized pirate fantasy. While some gaming community members have no taste and enjoy unseasoned meat (they may or may not co-host The Xbox Two), most of us prefer a little spice in our cooking.
When The Hunter's Call update was dropped in 2019, I distinctly remember speculating on the grand potential of this fledgling trading company. It seemed probable that preparing meals would be expanded with spices and recipes, and the breadth of animal ingredients would be increased to encourage players to engage with The Hunter's Call. Wildly, not much has changed in nearly four years for hunting, fishing, or cooking.
Considering the confusing absence of worthwhile additions to The Hunter's Call, I had begun to lose hope in the idea of becoming a fabled pirate chef. In a surprising turn of events, Sea of Thieves: The Legend of Monkey Island has completely restored my faith in The Hunter's Call and sent me spiraling down another rabbit hole of culinary possibilities.
To avoid spoilers for players who wish to crack the codes on their own, I won't be divulging a considerable amount of story specifics for the first The Legend of Monkey Island Tall Tale, but there is one puzzle that involves preparing a complete meal. After donning your best chef attire, you'll head to a kitchen to cut onions and leaks, gather herbs and spices, collect the appropriate meats, and whip up a hearty stew. Believe me when I say I have never been more stoked to chop onions in a video game.
Will cooking be improved in Sea of Thieves?
As it stands, these enhanced cooking mechanics are only available during The Legend of Monkey Island story mission, and there's no official indication that herbs, spices, and recipes will make their way to the sandbox. On the other hand, Sea of Thieves has been notorious for teasing significant features within its updates, and this could be a glimpse of what's to come for pirates hungry to refocus on The Hunter's Call. The timing is also interesting, as we haven't seen the content announcements for Season 10 of Sea of Thieves.
Regardless of whether cooking will be improved in Sea of Thieves, the team at Rare continues to deliver headline-worthy moments for the ongoing adventure. The Legend of Monkey Island and its distinctive charm showcase precisely why Sea of Thieves is one of the best games in Xbox Game Pass. If you've tried the latest Tall Tale for yourself, dive in and let me know if I'm entirely out of line with my ambitious hypothesis.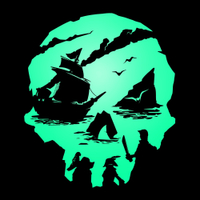 Sea of Thieves | $39.99 $19.99 at Microsoft (Xbox & PC)
The online multiplayer pirate sandbox continues to grow with Sea of Thieves: The Legend of Monkey Island. Grab your crew and hit the high seas. Right now, Sea of Thieves is half off.
Get the Windows Central Newsletter
All the latest news, reviews, and guides for Windows and Xbox diehards.
Miles Dompier is a Freelance Video Producer for Windows Central, focusing on video content for Windows Central Gaming. In addition to writing or producing news, reviews, and gaming guides, Miles delivers fun, community-focused videos for the Windows Central Gaming YouTube channel. Miles also hosts Xbox Chaturdays every Saturday, which serves as the Windows Central Gaming weekly podcast.