Xbox lead Phil Spencer comments on Redfall 'disappointment' and more in new interview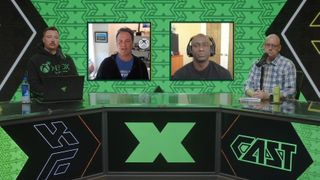 (Image credit: Xcast)
What you need to know
Microsoft Gaming CEO Phil Spencer recently sat down with Kinda Funny Xcast to discuss the CMA ruling and Redfall release.
During the interview, Spencer discussed his response to the community's disappointment in Redfall.
Spencer stated that a delay in the game would not have had the impact on its reception fans were hoping for.
He stands by his philosophy of giving creative control to Xbox Studios, but lessons have been learned.
---
Microsoft Gaming CEO Phil Spencer sat down recently with Kinda Funny Xcast, and didn't hold back on his thoughts over the recent Redfall controversies and other bad news we've had in the Xbox gaming sphere as of late.
When asked how he was at the beginning of the interview, Spencer said he'd had easier weeks, which is an understatement of the century given the controversy around Redfall release state and the CMA ruling in recent days.

Jumping straight into the tough questions, Xcast started off strong with a question to Spencer about how he was feeling about the CMA ruling.

Spencer said the plan is still to appeal the decision and work with the existing regulators to get the deal through. "The CMA decision was disappointing, I've been talking to that group for coming up on a year." Confirming that the result of the CMA ruling was just as much a shock to Xbox as it was to us as players.

Spencer shared his thoughts on the ruling being centered around Microsoft's potential impact on the Cloud Gaming market "They've defined a market of cloud gaming that in my mind doesn't really exist yet today, but they have a point of view that maybe we have a lead in a market that is just forming and that this content could somehow prohibit others from competing in that market." He later confirmed that whilst Activision Blizzard King is still a focus for Xbox, it's merely an accelerant for their main strategy.



Redfall
It's been another tough week for Xbox with the release of Redfall being met with disappointment from the fans over its state, and this will be the first we've heard of Phil's opinion on the matter. Xcast dived straight in with the spicy questions and Phil expressed his disappointment over the release.

"There's nothing that's more difficult for me than disappointing the Xbox Community. I've been a part of it for a long time.", he continued, "To just watch the community lose confidence and be disappointed, I'm disappointed." Spencer seemed genuinely penitent over the current state of Redfall's reception,

"I'm upset with myself." he said before saying how he has been revisiting processes throughout the lifecycle of Redfall's development, including the pre-release ball drop on not being able to achieve 60FPS on Xbox consoles at launch. "That was kind of our punch in the chin, rightfully."

Spencer continued, that unsurprisingly Redfall did not get the critical response they were looking for, and they need to learn how to get better at quality and execution, though he stands by Xbox not micro-managing the creativity of its studios "One thing I won't do is push against creative aspirations of our teams. I know a lot of people will say hey you've got teams that know how to do one kind of game, just force them to go do the one kind of game that they have a proven track record for. I'm just not a believer in that. Maybe that means I'll underdeliver for some of our fans out there."

These comments were made in response to criticism of Arkane making a shooter when it's not the game they are known for delivering with quality. Phil made mention of Tango as an example, known specifically for survival horror games, being allowed creative space to make the critically acclaimed Hi-Fi Rush, a rhythm-based combat fun fest that nobody saw coming from the studio.

Speaking on the potential to have delayed Redfall to polish the game further, Spencer said that Xbox had their reasons for not doing this "We obviously have seen the review scores clearly, you know we've had the opinion that the game should be delayed. We know every developer wants to ship the best game that they possibly can." he continues "We will build games that review in the high 80s and we will build games that review in the 60s. I mean it's just kind of part of being in game publishing and if you're afraid of that then you shouldn't be in the entertainment business, you shouldn't be in the gaming business."

He agreed there are quality issues with Redfall which they are assessing, but the game had a specific target to meet a creative vision which delaying the game would not have helped with. "It's maybe a little simplistic to just say hey if you would have delayed it three months, the core creative of the game would have delivered on something that was different than what it was."

Spencer stands by their decision to put the game out in its current state "at some point we have to have a creative vision, and put the game out. Our reviewers and players will tell us what they think."
From Phil's comments about the dissapointment Xbox felt around the reception to Redfall's anticlimatic release, does this mean that Xbox expected otherwise? Having seen the game in it's current state? Xcast followed up by asking Phil to clarify on this.

"We do mock reviews for every game that we launch, and this is double digits lower than where we thought we would be for the game," said Spencer when discussing the Metacritic scores, "we would never strive to launch a game that we thought was going to review in the low 60s, it's not part of our goals." "This game was significantly below our internal metrics in terms of where it actually reviewed but that's not on anybody but us, like we have to own that in terms of our commitment to the game."

Spencer continued to detail how the team at Arcane is taking on the feedback received from the community, working on what they can and also committing to providing the 60FPS promised for Xbox consoles, and said that they are in a good position on the timeline to deliver this.
Sea of Thieves and Grounded were brought up by Spencer as examples of games where Xbox has committed to regularly releasing quality content, and are two games currently beloved by the community, and this wasn't always the case with Sea of Thieves. He indicated that Redfall may be subject to a similar journey "but I also know that these games are a 70 dollars and I'm gonna take full responsibility for launching a game that needs to be great."
Phil's position as head of Xbox
"There's a lot of Twitter firing at Phil right now, which is fine, I'm way overpaid for the role I have anyway so like I get that's my responsibility. But we will remain committed to the game and the players as long as the players want to go play games and that's my commitment to the community."
sorry but people calling for Phil Spencer's resignation are way out of their depth. xbox is having record quarters repeatedly under his leadership. is everything perfect? obv no. but please, get some perspective.May 3, 2023
It sounds like Phil isn't oblivious to the fact there have been some less-than-favorable tweets about his position as Head of Xbox over the past couple of weeks. "I'm kind of at a low point right now in terms of my delivery on that commitment to the community. But it very much stays, I want to support the team. I want to support the creative ambitions of the teams and I want to support the players."
Xbox Showcase
From Redfall, we jumped into the next slightly awkward subject matter of the Xbox Showcase 2022. The showcase that promised that everything displayed would be in our hands within the next 12 months. Well, we all know how that promise turned out, but what did Phil have to say on it? "In terms of lessons learned, I'll even go back to the Redfall videos on IGN of showing videos of the game running at 60 on PC." Wow Phil in full humility mode here "At the point of knowing that the game was going to run 30FPS at launch on console we have to be transparent about what we're showing, is representative of what our console customer is going to see."

"That transparency just has to get better." Spencer was keen to enforce his point that Xbox is committed to transparency and being clear about what it will deliver to fans, and this hasn't been displayed in their recent communications. "It drives me crazy when we self-inflict wounds of putting things out there and communication that's confusing or misleading about what the actual end product is going to be."


In regards to the Xbox Showcase coming up on June 11, "We're gonna announce some things that people haven't seen, some new games." Xcast had previously listed some games that the community were anxiously awaiting updates on, such as Perfect Dark, Everwild, Fable, State of Decay 3, Hellblade 2, and Spencer said updates would be coming on "some" of these on the list. "We've got games coming every quarter that I think will surprise and delight our customers." Phil said optimistically, "we've got to put great games in the hands of our players."

For the fans, it remains to be seen if the Showcase will deliver on these aspirations.
Believe in Xbox
In probably the best way he could have affirmed his position with Xbox, Phil wasn't shy about speaking about how incredibly passionate he is about the platform and dedicated to seeing it succeed despite these downturns. "I've been a big believer in what Xbox has been building since about 2016." Spencer went on to say how he was initially a big fan of Play Anywhere, Game Pass and the growth of Cloud Gaming, but his main focus has always been delivering quality experiences, and helping Xbox Studios finally deliver on those promises of great titles.

Community member and Xcast host Parris had this interesting question for Phil "There's 20-something studios, forget Activision, Xbox Game Studios - what it is today, there's more than enough studios and titles out there that we're all anticipating and I think that is the common frustration that I see out there from people." Parris asked Phil's thoughts on Xbox fan's tiring of the "wait till next year" rhetoric.

Phil said that 2023 was a great start for Xbox, with the Developer Direct and Hi-Fi Rush shadow drop which over-delivered in spades. Minecraft Legends enjoyed 3 million players in its first launch week, and momentum was building for the brand but then failures like Redfall come along and destroy the community's good faith. "All I can do is say I'm going to do better tomorrow than I did yesterday and continue to support the teams and continue to grow."

2023 isn't over yet, and neither is Xbox. Spencer didn't want us to forget that Starfield and Forza are just on the horizon and he also mentioned seeing favorable builds of Avowed, "but until you have a controller in your hand and you're smiling from playing our games, none of my words should matter."


Lessons Learned
Has Xbox taken any valuable lessons from their experience with Redfall and working with their growing catalog of studios? Phil had already touched on his firm beliefs in not meddling too much with the creative processes of their studios, but perhaps more heavy-handed management could have helped in the case of Redfall. Phil had this to say on the subject "We need to improve on engaging in games that are midway through production when they become part of Xbox, I do think there's a different expectations for a game, and even a team, when you've been third party and all of a sudden you become part of a first party."

Our managing editor Jez Corden touched on this in his article, that Redfall was under a microscope due to Bethesda's acquisition, and no matter their involvement they would be blamed for any misstep.

"We didn't do a good job early on in engaging with Arcane Austin to really help them understand what it meant to be part of Xbox." Spencer felt that they could have used more internal resources to aid with the development of the game whilst still not taking away the creative leniency afforded to the studio. "We did a better job with Starfield, again nobody should believe it until they're playing the game but that game was earlier on in production and it was easier for us."

Spencer let us in on details of what went on internally when the 60FPS issue arose during Redfall's development, and Xbox had teams from The Coalition and Rare on board to troubleshoot but ultimately couldn't get the solution out the door in time for launch.
Has Xbox lost focus in the console market?
Another hot topic on social media right now, is if Xbox is losing its focus on it's console audience, instead putting energy into developing the PC side of the ecosystem, and going hard on Xbox Cloud 10-year deals.

"We'll definitely continue to focus on making our console experience as great as it can be. Our vision is to play the games you want, with the people you want, anywhere you want." In actuality though it's not Xbox's game plan to win in the console market against Sony and Nintendo who already have too hefty a lead, and according to Spencer "I know that will upset a ton of people but it's just the truth of the matter. When you're third place in the console marketplace and the top two players are as strong as they are, and have in certain cases very VERY discreet focus on doing deals and other things that kind of make being Xbox hard for us as a team, that's not on us."

Whilst Phil emphasized that Xbox is still fully committed to its console audience and delivering great experiences across all of its platforms, he doesn't think that building great games alone will move the needle when it comes to console market share. "There is no world where Starfield is an 11 out of 10 and people start selling their PS5, that's not going to happen." and this is why Xbox are working hard to develop gaming outside of just the console. "Some people want to hold us up to just being a better Green version of what the Blue guys do, and I'm just going to say that's not a win for Xbox, and staying in the wake of somebody else. We have to go off and do our own thing with Game Pass, with X Cloud and the way we build our games."
Windows Central's Take
I was surprised by Spencer's candor in this interview, and it was far from the sanitized corporate delivery I was expecting on some really tough issues for the Xbox community right now.

As Phil said in his own way, the proof really is in the delivery though, and while 2023 still has more to look forward to for Xbox fans, it's hard to get excited right now given our past disappointments. Is there light at the end of the tunnel with the upcoming showcase? Can Starfield actually deliver the AAA experience we are waiting for on Xbox? We're just going to have to hold our breath and find out.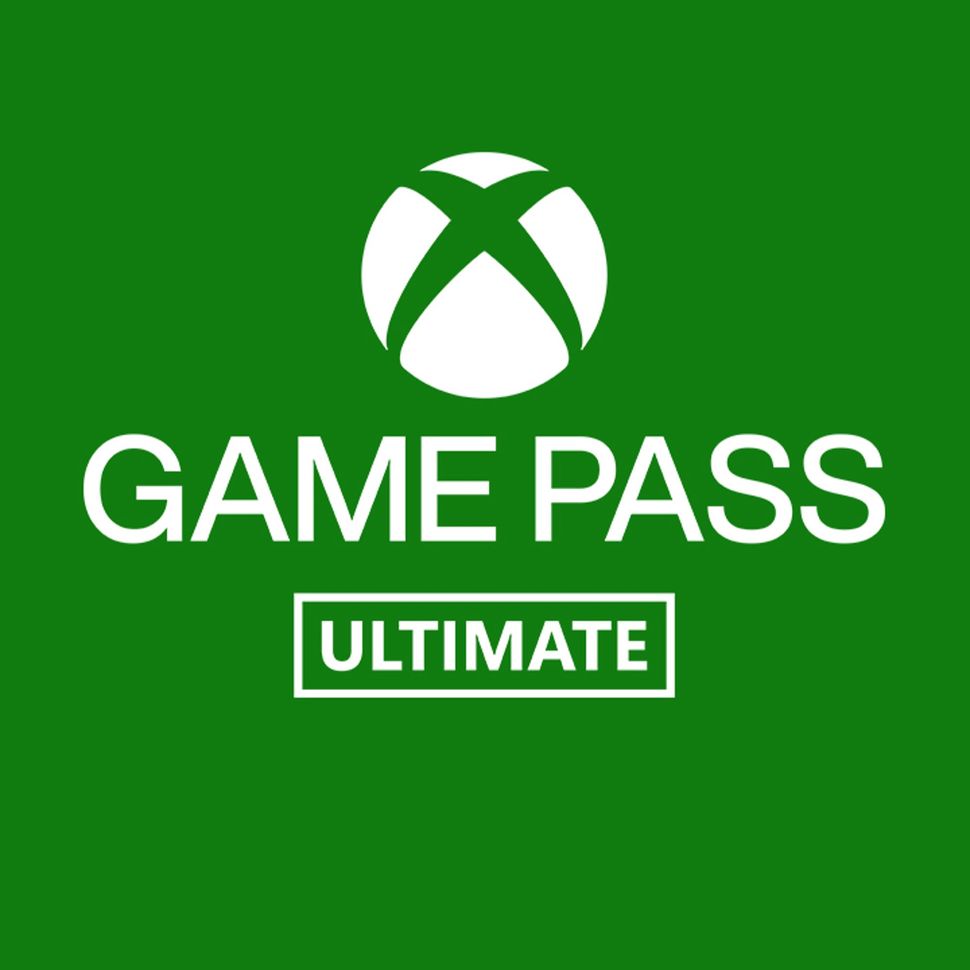 Xbox Game Pass is the present and future of Xbox, and it's only going to keep growing as more and more games join the service. Xbox Game Pass Ultimate includes everything you need on console, Windows PCs, and the cloud.
Get the Windows Central Newsletter
All the latest news, reviews, and guides for Windows and Xbox diehards.
Jen is a News Writer for Windows Central, focused on all things gaming and Microsoft. Anything slaying monsters with magical weapons will get a thumbs up such as Dark Souls, Dragon Age, Diablo, and Monster Hunter. When not playing games, she'll be watching a horror or trash reality TV show, she hasn't decided which of those categories the Kardashians fit into. You can follow Jen on Twitter @Jenbox360 for more Diablo fangirling and general moaning about British weather.
So, basically Xbox was too lenient with the internal scoring of the game before they decided to release it. I wonder if anyone from development team did the internal scoring.

Reply