Xbox wasn't involved with Redfall, but it's still blamed for its quality
Fair or not, Bethesda games now reflect on Xbox.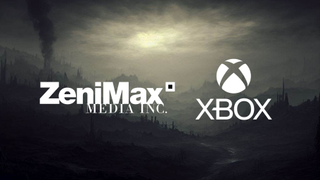 (Image credit: Windows Central | Bing Image Creator)
Rightly or wrongly, Redfall's news cycle was absolutely intertwined with Xbox, which has earned itself a reputation for average-to-poor quality games in recent years. It started with a spectacularly poor preview showcase with IGN First, and catalyzed with the revelation that the game will not hit 60 FPS on the world's so-called "most powerful console," the Xbox Series X. Redfall now has 63/100 on Metacritic, making it one of Xbox's most poorly-rated titles in recent years.
Flanked by the multi-platform Minecraft Legends, which itself failed to hit 70/100 on Metacritic, Xbox once again finds itself being scrutinized for its ability (or lack thereof) to deliver high-quality exclusive titles typically expected of a platform holder.
It has been a fact for some time now that Xbox Game Pass is probably the Xbox platform's best exclusive. However, increasingly it is being blamed for inconsistent quality at Microsoft. Common logic would suggest that, if you're not selling masses of copies at retail, then you don't exactly need spectacularly high-quality games to cut through the competition. However, it won't help Xbox Game Pass' growth if it garners a reputation for having poor-quality exclusive games. Netflix and Disney+ built their empires on awards-grade shows and movies, and Xbox has professed publicly that it wants to follow suit.
One could argue that Xbox has found its footing in some ways. Xbox was 2021's most acclaimed publisher on Metacritic, after all, and Microsoft found some success with Hi-Fi Rush at the start of the year.
After some investigation, I'm not sure Microsoft or ZeniMax have accepted the fact that failures at ZeniMax reflect on Xbox. We're seeing that play out in real-time with Redfall.
Actually, Xbox wasn't involved with Redfall ...
There's been some speculation and finger-pointing over the release state of Redfall. I noted in my Redfall review that the best compliment I could perhaps give the game is that I don't hate it, which isn't exactly a shining endorsement. To say Redfall is a step down in quality for Arkane Austin is an understatement. After playing Redfall, I immediately had to go and install 2017's Prey to check that I wasn't going crazy, and demonstrably, Redfall feels like it was made by a completely different studio — an utterly inferior studio.
I'm still gathering evidence on exactly why or how Redfall was allowed to release in this state. It's not just the fact that it's buggy, it's just a hollow game compared to titles Arkane has previously been known for. Studio Director Harvey Smith is responsible for titles like Deus Ex and Dishonored, and previously described Redfall as having "immersive sim" elements, akin to their previous games. However, I can't help but feel that's incredibly far from the truth. Redfall doesn't even vaguely approach the quality bar expected of Arkane, and indeed, Xbox itself. However, I have been told by multiple sources that Xbox was entirely hands-off with the project, and that the game doesn't fall under Xbox Game Studios' director Matt Booty's responsibilities — because rightly or wrongly, right now, Arkane is not an Xbox Game Studio by internal definition.
Microsoft purchased ZeniMax a couple of years ago, earning itself franchises like Fallout, DOOM, and The Elder Scrolls in the process. Microsoft has been eager to maintain a level of independence at the studios it has acquired, to help maintain those studio's cultures and expectations. Increasingly, though, I think Microsoft and ZeniMax both need to realize that they are now linked, and the actions of one reflects on the other.
... but should it have been?
Acquisitions are difficult, mergers are harder, and despite what pundits online say, Xbox and ZeniMax are still integrating. To call what happened with Redfall "teething problems" is probably an understatement (and also a hilarious pun, 'cuz you know, vampires n' that.) But, like it or not, it's absolutely true that Redfall flew under Xbox's radar.
People have been asking why Microsoft Gaming CEO Phil Spencer didn't delay Redfall, or why Xbox Game Studios lead Matt Booty didn't ensure a basic level of quality. ZeniMax is still operating as a separate entity, for better or worse. ZeniMax has a completely separate process for developing and shipping games, and it wasn't within Matt Booty's remit to be handling Redfall as well as the several other Xbox Game Studios that are currently under his purview. Booty's role is to handle franchises that are internal at Xbox, including Age of Empires, Flight Simulator, Forza, and so on. Spencer oversees the entire business as a whole and speaking completely realistically, it shouldn't fall on him to get into the minutiae of every single game launching under the brand.
There are only so many physical human hours in the day. Other teams need to be responsible for their own stuff, but I think there's a fair question to be made with regard to oversight and intra-property support, and cohesion. ZeniMax is a huge company in its own right, comprised of 2,300 employees. On paper, it makes sense to divide responsibilities for managing content delivery when Xbox has grown so large and unwieldy, but I'm not sure Xbox has correctly anticipated or gauged how failures at ZeniMax would instead be attributed to Microsoft, rather than ZeniMax as a quasi-separate entity.
Mojang is another example of what Microsoft calls a "limited integration" property. Mojang essentially operates independently as well, with Microsoft providing support on marketing delivery and things like that. Microsoft and Mojang have also had some pretty prolific disconnects in communication. Microsoft commissioned an entire musical to advertise the Minecraft Super Duper Graphics Pack, which was supposed to add some PC-like graphical flair to the Xbox console version of the game. However, the Minecraft Super Duper Graphics Pack never actually materialized, with Mojang later claiming it wasn't workable. Perhaps a more "close to home" example could be Halo Infinite, which definitively was under Xbox Game Studios' purview. Why did Microsoft ship Halo Infinite, knowing that it didn't have a service model in place? Why did it launch without promised features, like Forge and co-op? This example is undoubtedly reminiscent of Redfall's marketing cycle, which was unashamedly 60 FPS until it very much wasn't, later revealed as being 30 FPS on Xbox at least for launch, with a promise to remove the needless always-online requirement down the line as well.
For me, these are some fairly prolific examples of issues with communication bandwidth both inside Xbox and between external teams. Sometimes it seems like Microsoft corporate is not always fully in-tune with what's actually going on at some of its satellite properties, owing to its culture of maintaining creator independence, and potentially, underfunding and understaffing its managerial oversight framework. This is one area where I think it wouldn't hurt Microsoft and ZeniMax to get some more investment and explore reforms.
Fact is, exclusives reflect on the Xbox brand
Creative independence and freedom of expression is absolutely crucial to maintaining a happy and healthy working environment. Microsoft has been praised by developers and pundits for maintaining the independence of the studios it acquires. However, the very same media landscape is now also criticizing Microsoft for not being able to deliver quality. I saw one outlet with the gall to claim "Xbox doesn't deserve exclusives," which is as laughable as it is sad.
Beyond the hyperbole, there of course exists some fair criticism of how things have been going, but there have been tons of success stories sprinkled across the past few years that people operating in bad faith are eager to forget. If the entire business was riding on Redfall, Xbox quite honestly had a far bigger issue.
Game Releases w/Metacritic scores of new acquired studios from 2020 onwardDeathloop- 88Psychonauts 2- 87Ghostwire Tokyo- 75Grounded- 82Pentiment 86Hifi Rush- 87Minecraft Legends- 71Redfall- 63Basically, Arkane had a misfire and we're all panickingMay 2, 2023
In any case, this isn't a defense of how Microsoft has set up its internal game dev studios, nor is it a criticism. I'm just relaying the current facts as they are, with regard to how integrated some of the teams are. The question we're ultimately exploring here is, "Should Microsoft create a stronger pipeline for oversight?" Or, "Is there a happy medium between oversight, support, and independence?" Because it's absolutely true that everything that occurs within the Microsoft Gaming umbrella reflects on the public brand, and that is Xbox. And Xbox is hurting right now.
Individual humans can only do so much, and some of the attacks I see on the teams at both Microsoft and ZeniMax are all too often made in ignorance or bad faith. Those of us who have invested in the Xbox ecosystem and many of us who are digitally locked into the Xbox ecosystem have a right to scrutinize the output we're getting, particularly when compared to the competition.
I think the path forward for Microsoft and ZeniMax lies somewhere in the middle between independence and boosted oversight. I wouldn't be surprised if Microsoft and ZeniMax are already working towards this — but people don't want to accept how slow things can move in a corporate environment. As a microcosmic example, it took me a year to convince our parent company to re-add our comment system after we were acquired (you're welcome by the way.)
ZeniMax and Microsoft are still integrating, and perhaps Redfall wouldn't have launched in the state it's in (or even, at all) in the unified property. Redfall has been in development for five years, and feels like a product of ZeniMax's panicked "pivot to multiplayer" era. This period saw teams with little experience in multiplayer and technology and engines not designed for multiplayer slide out dispassionately and sent out to die. Fallout 76 and Wolfenstein Youngblood launched to waves of condemnation, although the former clawed its way out of the doldrums, I doubt Redfall will enjoy such a redemption arc.
In any case, I know that Microsoft is working to support Redfall with some of its internal technology teams. Microsoft is also working to market the game, despite the poorly-received product they have to work with. These are the shoots of integration, but more is needed. Moving forward, I would like to see more investment in teams that can handle quality control, oversight, and brand unification so that Xbox and ZeniMax can grow together. ZeniMax games are now Xbox games, and both "sides" live and die together in this brave new subscription-based world.
Update: As a small update, Xbox lead Phil Spencer discussed Redfall in a new interview today, in which he said Microsoft will be looking at some of its processes. He also expressed a commitment to improving Redfall, as well as a commitment to supporting Arkane Austin.
Get the Windows Central Newsletter
All the latest news, reviews, and guides for Windows and Xbox diehards.
Jez Corden a Managing Editor at Windows Central, focusing primarily on all things Xbox and gaming. Jez is known for breaking exclusive news and analysis as relates to the Microsoft ecosystem while being powered by caffeine. Follow on Twitter @JezCorden and listen to his Xbox Two podcast, all about, you guessed it, Xbox!