Minecraft Legends for Xbox & PC: Trailers, release date, and everything we know
Minecraft Legends is the next addition to the Minecraft universe as an epic action-strategy game.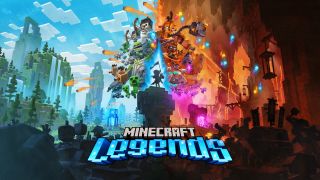 (Image credit: Xbox Game Studios)
Minecraft is one of the most successful and well-known games of all time, and it has steadily evolved into a powerful brand comprised of toys, books, merchandise, and beyond. Mojang Studios has also expanded the Minecraft universe into other video genres with the release of titles like Minecraft Dungeons. Next, the legendary Minecraft creators are turning to the nascent action-strategy genre.
Minecraft Legends is the next spin-off Minecraft title, and it's unlike anything else we've seen from Mojang Studios so far. Here's everything we know, including what the gameplay is like, where you can watch the trailers, and when you can expect to play.
What is Minecraft Legends?
Minecraft Legends is an upcoming action-strategy title set in the Minecraft universe, developed in a partnership between Mojang Studios and Blackbird Interactive. Mojang Studios has long expressed interest in building new Minecraft experiences, and Blackbird Interactive is an experienced strategy game developer, making the duo a fitting match to bring Minecraft Legends to life as another excellent Xbox game.
During the Xbox & Bethesda Games Showcase 2022, Mojang Studios took the stage to announce Minecraft Legends with a cinematic trailer, which also showed a handful of gameplay toward the end.
The title appeared once more during Minecraft Live 2022, when Mojang Studios shared new trailers and new gameplay for Minecraft Legends, painting a better picture of the world in which Minecraft Legends is set.
It's the Xbox Developer_Direct show, however, that gave us the release date for Minecraft Legends and a much closer look at the competitive, online multiplayer PvP mode with which Minecraft Legends will ship.
Minecraft Legends tells the unlikely story of all the mobs and creatures of the Overworld dimension in Minecraft banding together to combat the invading forces of Piglins swarming from the terrifying Nether. Players will take control of a nameless hero to unite the Overworld and guide their forces in the raging war against the encroaching Nether corruption, aided by a collection of powerful tools and the guiding hands of Minecraft's first fully voiced mobs, The Hosts. Known as Foresight, Action, and Knowledge, The Hosts represent all the characteristics players will need to employ to save the Overworld from certain destruction.
Minecraft Legends will differ from its Minecraft siblings dramatically when it comes to both gameplay and story, although it aims to remain true to Mojang Studios' philosophies and the nature of Minecraft as a franchise.
We know that the moniker "Legends" is no mistake, as the idea behind this game's narrative is that it interprets an actual legend from Minecraft's Overworld. This means it is a culmination of facts and myths, and it's up to players to decide the path the story takes — and how much of it rings true for the Minecraft universe. Events may or may not have actually happened as they unfold in the game, as legends tend to embellish and change over time.
Built on the same Bedrock Engine that powers Minecraft across every platform besides the legacy PC version, Minecraft Legends focuses on approachability and accessibility. Mojang Studios and Blackbird Interactive plan to build a plethora of options and settings for players to use to customize their experience, and the studios believe that Minecraft Legends' unique action-strategy blend improves the approachability of the strategy genre.
There are still plenty of mysteries surrounding this Minecraft spin-off title, and much we don't know. Minecraft Legends poses new challenges for Mojang Studios and Blackbird Interactive to overcome, but I'm excited to see what they'll accomplish.
Windows Central previews Minecraft Legends
Gamescom 2022 saw fresh trailers, announcements, and reveals for dozens upon dozens of upcoming games, many arriving throughout 2023. Xbox and its assorted family of developers also made an appearance during the days-long event to share updates on several imminent Xbox Game Studios titles, including the one and only Minecraft Legends. Windows Central's Jez Corden was present during the event, and got an opportunity to go hands-on with the next flagship game from Mojang Studios.
Corden was confused about the nature of Minecraft Legends and had begrudgingly restrained his expectations, but our Minecraft Legends preview answered some burning questions and quickly turned Minecraft Legends into one of Corden's most anticipated upcoming Xbox games. "Mojang Studios and Blackbird Interactive gave me just enough information to fully understand what was being put on offer here, while also leaving plenty of questions on the table to maintain my intrigue," Corden stated.
The preview revealed that Minecraft Legends leans more heavily into strategy gameplay than originally speculated, and firmly rests in an entirely unique spot between the action and strategy genres from which it pulls. Minecraft Legends also appears to be an ambitious title, with only slivers of its opening hours shown during Gamescom 2022. Corden concluded our Minecraft Legends preview by enthusing, "We'll have to wait to find out the answers to some of these questions — but I'm far more interested in Minecraft Legends coming out of Gamescom. Whether you're a typical strategy game player or not, I think you should keep your eyes firmly trained on this one."
If you're interested in reading more, be sure to check out Windows Central's full Minecraft Legends preview linked above.
What is the release date for Minecraft Legends?
Minecraft Legends was revealed during the Xbox & Bethesda Games Showcase, which had a strict focus on games arriving "within the next 12 months." Minecraft Live 2022 shortened the generic "2023" release window to a much more reasonable "Spring 2023" time frame. It's the Xbox Developer_Direct show that revealed that Minecraft Legends will officially release on April 18, 2023, with a simultaneous release for all platforms.
Minecraft Dungeons is landing on Xbox Series X|S, Xbox One, Windows PC, PS5, PS4, and Nintendo Switch simultaneously. Of course, it'll also be available via Xbox Game Pass, PC Game Pass, and Xbox Cloud Gaming from day one. Minecraft Dungeons is now available to preorder, with two editions from which to choose.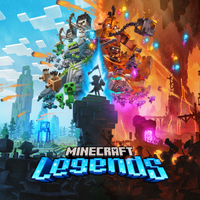 Minecraft Legends
Minecraft Legends is officially releasing on April 18, 2023, and is now available to preorder directly from Xbox. Combining procedurally generated action with intricate strategy gameplay, Minecraft Legends' unique experience is coming soon.
Preorder at: Xbox (Standard) | Xbox (Deluxe)
Where can I watch the trailers for Minecraft Legends?
Minecraft Legends is a game rife with mystery, but a little more is revealed with every single trailer. Here's where you can watch all the most important Minecraft Legends trailers to help bolster your excitement for this upcoming game.
Minecraft Legends at Xbox Developer_Direct
Minecraft Legends reveal trailer
Minecraft Live 2022 first look
Minecraft Legends "Fiery Foes" trailer
Minecraft Legends intro cinematic
What is the gameplay in Minecraft Legends?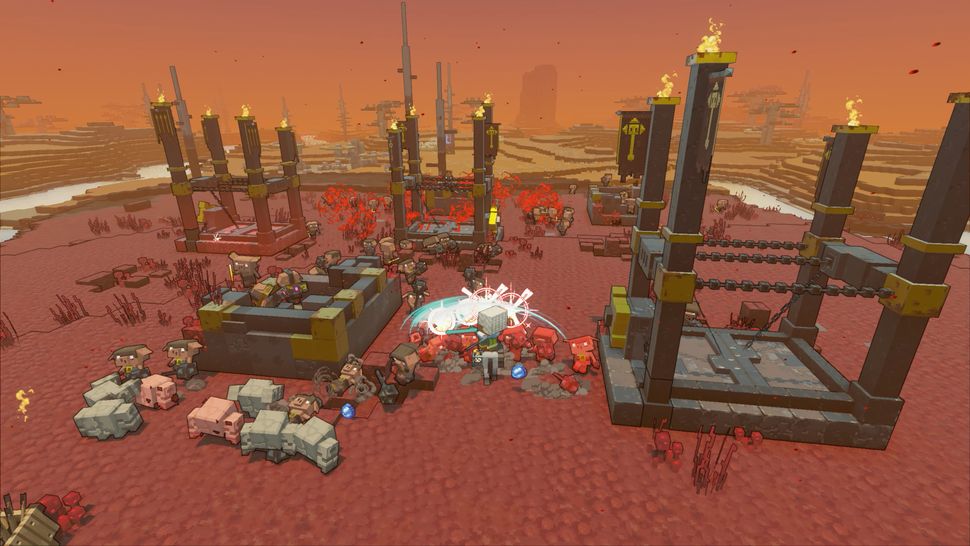 So far ahead of its release, we don't know everything about the gameplay in Minecraft Legends. That being said, we can surmise plenty from the gameplay footage we have, from the information that has been provided by Mojang Studios on the Minecraft Legends portion of its site, and from our Gamescom 2022 preview.
Minecraft Legends is a unique action-strategy game, blending elements of third-person action games with real-time strategy titles. At its core, Minecraft Legends is a strategy game challenging players to direct armies in real-time to emerge victorious during hectic battles. However, you'll be in the middle of the action, becoming the center of every battle alongside your forces.
Here's everything we know about the gameplay and story in Minecraft Legends:
Single-player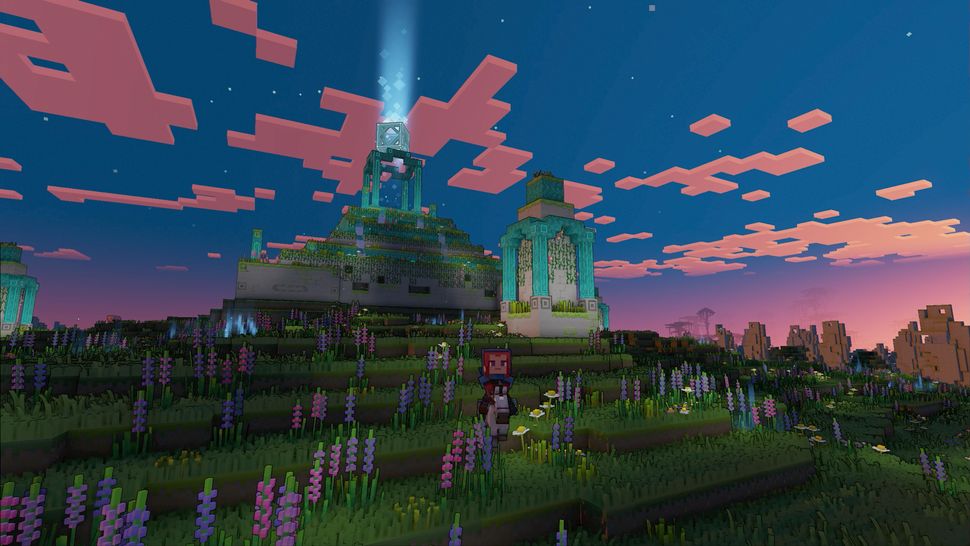 In Minecraft Legends, you'll explore a new, procedurally generated, open-world interpretation of the Minecraft Overworld, discovering valuable resources, peaceful village settlements, and more. Minecraft Legends will task you with defending these settlements, fighting back hordes of Piglin forces, seeking out new allies to add to your army, building outposts, and beyond. Unlike many other strategy games, Minecraft Legends features a seamless open world — not separate missions or levels.
Players will take control of a nameless hero situated atop a trusty mount and explore the Overworld. Players will be able to build outposts and settlements, complete with a wide array of increasingly-advanced buildings and defenses; assist existing friendly mobs and towns by completing quests and protecting them from attacks; build and command an army of friendly mobs comprised of a diverse roster of available units, including tank-like cobble golems, healer moss golems, ranged units, and more; collect valuable resources to fund your growing army further and built settlements; and conquer enemy fortresses and outposts to halt the ongoing invasion of the Nether into the Overworld.
While players will be able to march into battle and will have a simple attack with which to defend themselves, Minecraft Legends is a strategy game first and foremost. Players will need to master the Flame of Creation, which allows them to build and utilize powerful spawners to create new friendly mobs; the Banner of Courage, which enables players to recruit and command their allied forces; and the Lute, which allows players to summon helpful Allays to gather resources and build structures for defense, navigation, and more.
There's a huge variety of friendly allies to call upon and enemy units to defeat, including a thriving ecosystem of animal mobs like badgers, rabbits, llamas, foxes, and so much more (and even these animals are happy to battle the Piglin invaders). Players must improve their knowledge to command more powerful units, build more advanced buildings and defenses, and take on larger and more dangerous Piglin fortresses, with each area being dominated by Piglins of unique varieties and styles, like the sickly Horde of the Spore. In-game contextual cinematics build the lore of the surrounding world and introduce powerful enemy commanders and bosses.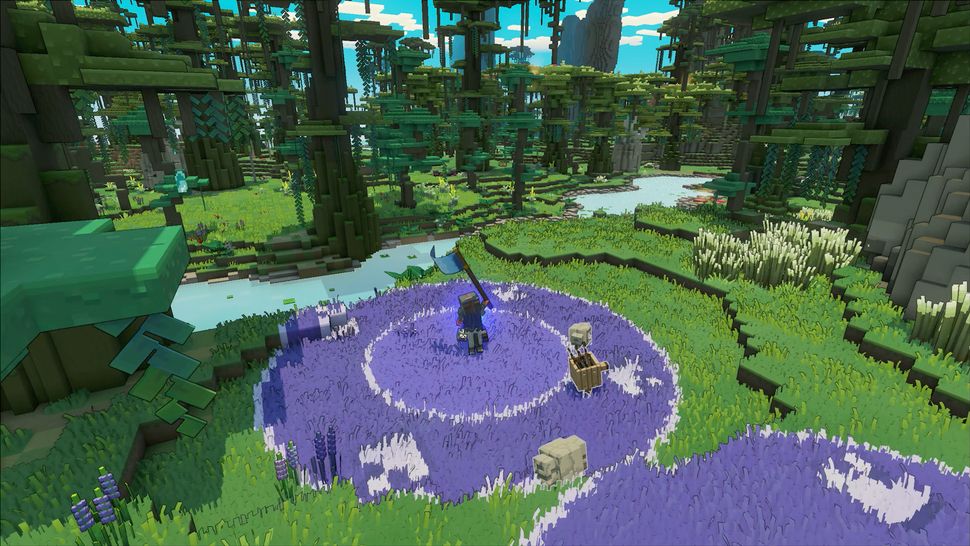 We've seen brief flashes of Minecraft Legends' procedurally generated world, with multiple biomes and environments holding the spotlight during gameplay segments, including the Nether, forests, plains and grasslands, swamps, and more. We don't know how big the world of Minecraft Legends will be, but it certainly won't be short on variety with the vast collection of biomes from which the game can pull. Players will be able to explore this world from astride their mount, with several options besides the trusty horse available — including the brilliantly purple regal tiger. Unique foliage in the Overworld, like Speed Weed and Bounce Caps, can dynamically and temporarily boost the movement speed and jump height of your mounts.
According to Mojang Studios and Blackbird Interactive, the campaign of Minecraft Legends is approximately 18 hours in length, suggesting plenty of world for players to explore and unite against the Piglin threat. Mojang Studios has confirmed that Minecraft Legends will evolve after its launch with additional content and features, although the exact plan for this expansion hasn't been revealed. The studio admitted that Minecraft Legends' post-launch support will differ from vanilla Minecraft and Minecraft Dungeons. All that's confirmed is that Minecraft Legends' release is only the beginning for the action-strategy title, with Mojang Studios committed to supporting the game into the future.
Online multiplayer
We know that Minecraft Legends will support online co-op for its entire campaign experience, letting players jump in with up to three of their friends. Minecraft Dungeons and Minecraft both offer fantastic online co-op experiences, and we expect Minecraft Legends to follow suit. It has also been hinted that Minecraft Legends will have a Challenge Mode, possibly mirroring other strategy games with tailored level-like challenges, but no confirmed details are available.
We do now know more about Minecraft Legends' online matchmaking PvP mode, which will pit two teams of up to four players against each other in a unique, procedurally generated world separate from the main map. During matches, players will need to collect resources, build bases and fortresses, raise armies, and work with their team to conquer territory and dominate the enemy team. Mojang Studios wants Minecraft Legends' PvP to be "chaotic fun," with players more focused on the wild and unpredictable trajectory of each map rather than the end goal of coming out on top.
Minecraft Legends will support cross-platform multiplayer at launch, with online matchmaking available for players to find fellow gamers. Whether you're playing the campaign in co-op or playing against other players with a team, communication and strategy are vital to come out on top in Minecraft Legends.
Image 1 of 4
What platforms are getting Minecraft Legends?
Mojang Studios maintains a steadfast "multiplatform" philosophy, and prides itself on being accessible and approachable to a diverse array of players across all demographics, geographies, and platforms. With Minecraft Dungeons, Mojang Studios committed to this philosophy, despite technically being a part of Xbox Game Studios.
Some have expressed concerns that Microsoft may push for Mojang Studios to change its ways with Minecraft Legends, but those fears are unsubstantiated. Minecraft Legends is fully multiplatform, as is likely for any future titles in the Minecraft franchise. Minecraft Legends will even support full online cross-play at launch.
Minecraft Legends will launch simultaneously on Xbox Series X|S, Xbox One, PS5, PS4, Switch, and Windows PC through the Microsoft Store and Steam. Minecraft Legends is also a day one launch title for Xbox Game Pass, PC Game Pass, and Xbox Cloud Gaming, making it easy to play on any device through the cloud. Unfortunately, Minecraft Legends is not an Xbox Play Anywhere title, meaning multiplatform players will need to purchase it separately on Xbox and PC.
Update, Jan. 25, 2023: Updated with information about Minecraft Legends' release date, a new trailer, and additional gameplay details.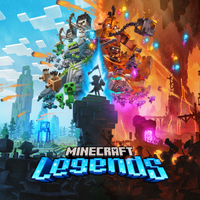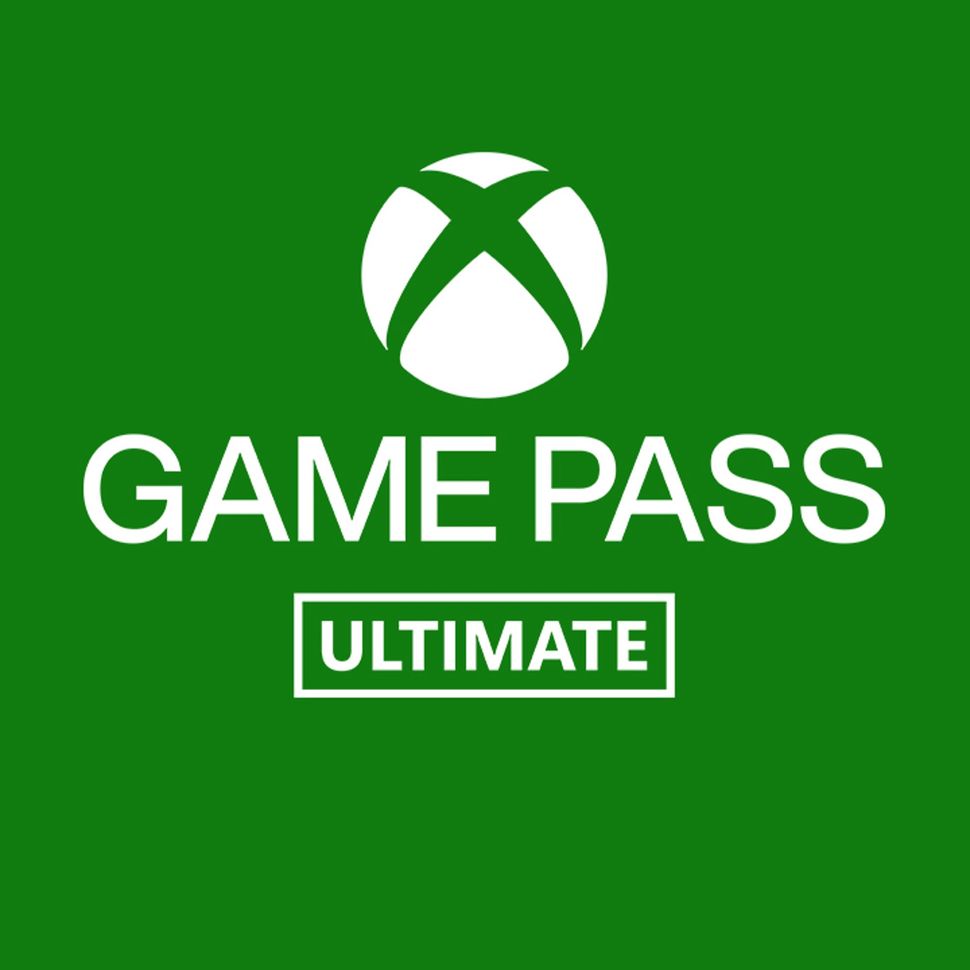 Minecraft Legends is a first-party Xbox Game Studios title, and that means it'll be available through Xbox Game Pass, PC Game Pass, and Xbox Cloud Gaming from day one. When Minecraft Legends arrives, Xbox Game Pass Ultimate will be the best way to play it.
Get the Windows Central Newsletter
All the latest news, reviews, and guides for Windows and Xbox diehards.
Zachary Boddy (They / Them) is a Staff Writer for Windows Central, primarily focused on covering the latest news in tech and gaming, the best Xbox and PC games, and the most interesting Windows and Xbox hardware. They have been gaming and writing for most of their life starting with the original Xbox, and started out as a freelancer for Windows Central and its sister sites in 2019. Now a full-fledged Staff Writer, Zachary has expanded from only writing about all things Minecraft to covering practically everything on which Windows Central is an expert, especially when it comes to Microsoft. You can find Zachary on Twitter @BoddyZachary.