New Xbox games: Upcoming Xbox Series X|S and Xbox One games coming in 2022 and beyond
The best of Xbox One and Xbox Series X|S releases dropping in 2022.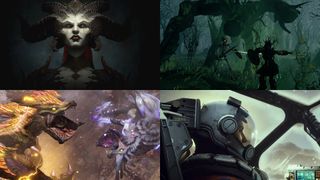 (Image credit: Windows Central)
Ever since the Xbox Series X|S launched in 2020, Microsoft has provided audiences with a healthy supply of stellar titles that have enriched the video game industry to new heights. These video games have ranged from AAA blockbuster epics that push the hardware capabilities of the Series X to its limits or humble indie titles that evoke nostalgic memories with pixel-art-inspired visuals and thought-provoking stories.
As we roll towards 2023, the Xbox platform continues to expand its library with more exciting games. With so many titles in the works, it can be tricky to keep track of them. And that's without mentioning the plethora of rumors surrounding unannounced games for Xbox consoles.
As such, we at Windows Central will help you out by highlighting the latest upcoming AAA and indie games confirmed to release for Xbox One, Xbox Series X, and Xbox Series S. With this list, you can stay up to date on what's to come and not miss out on potentially playing the best Xbox games these platforms have to offer.
New releases
Gundam Evolution (Dec. 1, 2022)
Gundam Evolution is a team-based, free-to-play first-person shooter based on the Gundam franchise. This game pits players against one another in 6v6 matches where they pilot various Mobile Suits with unique abilities and weapons to complete objectives and destroy the enemy team.
Marvel's Midnight Suns (Dec. 2, 2022)
Marvel's Midnight Suns is a turn-based strategy game developed by Firaxis Games and published by 2K Games. The world is under attack by demonic hordes led by the villainess Lilith and the armies of Hydra. As the mysterious "Hunter", it is up to you to gather a team of Marvel's mightiest heroes and lead them into battle to save planet Earth from destruction.
The Callisto Protocol (Dec. 2, 2022)
The Callisto Protocol is a brand-new, upcoming survival horror game developed by Striking Distance Studios. The dev team is led by Glen Schofield, one of the original creators of Dead Space. You play as Jacob Lee, an inmate of Black Iron Prison, a maximum-security prison built on one of Jupiter's moons, Callisto.
One day, a mysterious epidemic occurs within the prison and is horrifically mutating all the inmates and staff into insanity-driven monsters called Biophage. Jacob Lee must find a means to escape the doomed prison and uncover dark secrets behind the company running the place, the United Jupiter Company.
Hello Neighbor 2 (Dec. 6, 2022)
Hello Neighbor 2 is a sequel to the popular indie stealth horror game Hello Neighbor. You play as a journalist who has moved to the small town of Raven Brooks to uncover an unsolved mystery surrounding a suspicious, mustachioed gentleman known as the "Neighbor." However, he isn't the only shady character in this town as the rest of its citizens are all acting strange and keeping secrets they don't anybody, especially you, to find out ...
Release dates confirmed
Crisis Core: Final Fantasy 7 Reunion (Dec. 13, 2022)
Crisis Core: Final Fantasy 7 Reunion is an upcoming remaster of Crisis Core: Final Fantasy VII, an action RPG prequel to the iconic JRPG. This game tells the story of Zack Fair, a young SOLDIER who was a minor yet pivotal character in the original Final Fantasy VII. Crisis Core follows Zack's journey from his introduction to the Shinra organization, meeting Sephiroth and Cloud, and chasing down the renegade SOLDIER known as Genesis.
High On Life (Dec. 13, 2022)
High On Life is a strange first-person shooter brought to you by Justin Roiland, the creator of the hit animated series, Rick and Morty. Humanity is under attack as an alien cartel has been kidnapping people and using their bodies as drugs. Now it's up to you to rescue them by teaming up with quirky talking guns and take out Garmantuous's gang of thugs.
Blacktail (Dec. 15, 2022)
Blacktail is an upcoming first-person adventure game developed by THE PARASIGHT and published by Focus Entertainment. You play as Baba Yaga, a 16-year who has been exiled from her home village for being accused of possessing witchcraft.
As a result of this traumatic event, your powers start manifesting aspects of your haunted past as rampaging and dangerous spirits. Now, you must learn to harness your cursed gifts, hunt down the foul spirits, uncover the mystery behind your dark magic.
Afterimage (Winter 2022)
Afterimage is a side-scrolling Metroidvania developed by Aurogon Shanghai and published by Modus Games. This game takes in Engardin, a magical world filled with wonder, danger, and mystery. As an adventurer, you will set forth to discover the origins of Engardin, make friends on your travels, and battle corrupted beings preying on the weak and helpless.
Flashback 2 (Winter 2022)
The Flashback 2 is an upcoming cinematic platformer developed and published by Microids. Taking place many years after the original game, intelligence agent Conrad and his allies are once again called to action as the evil alien shapeshifters known as the Morphs have returned to enact their revenge and conquer Earth.
God of Rock (Winter 2022)
God of Rock is a rhythm/fighting game hybrid developed by Modus Studios and published by Modus Games. The God of Rock has gathered the greatest and craziest musicians in the universe for an epic tournament to determine who rules Rock 'n' Roll. Beat down the competition by timing your attacks to the rhythm and perform harmonious attacks to knock your opponent's game off and blow their mind.
Inkulinati (Winter 2022)
Inkulinati is a turn-based strategy game developed by Yaza Games and published by Daedalic Entertainment. You are an Inkulinati, one of many magically gifted painters who battle with one another on the pages of medieval manuscripts. With Living Ink, they can bring whatever they draw to life, whether they be beast or man.
With your skills, you will create the finest pen and paper armies, embark on a journey to discover the origins of your order, and pit your creations against fierce rivals such as Dante Alighieri, Death, and many more.
There Is No Light (Winter 2022)
There Is No Light is a Kickstarter success story that came to Xbox and PC in November 2021. This self-proclaimed "brutal" action game sports a gothic retro-pixel art style and looks to have tight (and gory) combat. Escape a deadly cult, and kill hordes of enemies while doing so.
Flintlock: The Siege of Dawn (2022)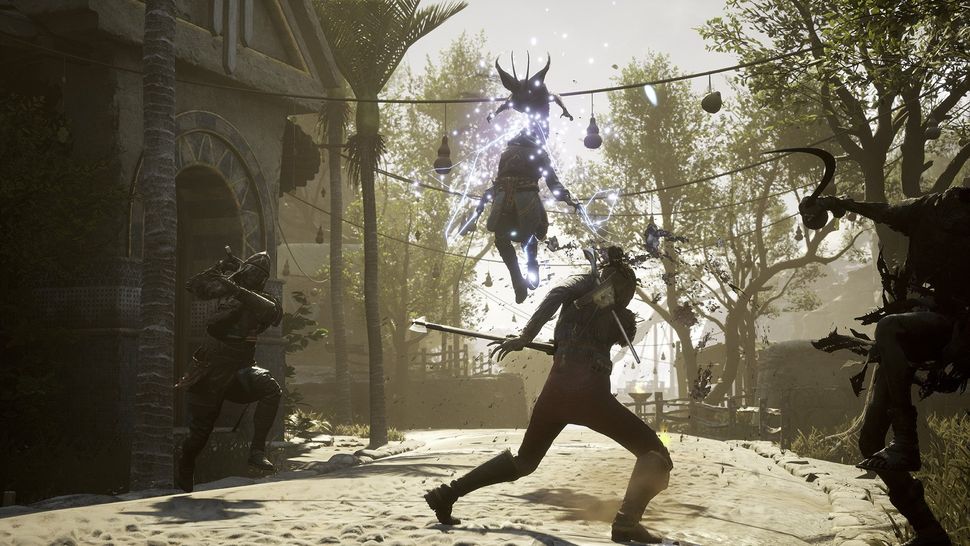 Flintlock: The Siege of Dawn is an upcoming, open-world, action RPG published by Kepler Interactive and developed by A44 Games. It takes place in a world where the old gods have unleashed an army of the undead to destroy humanity. You play as Nor Venek, a gunslinging warrior who, along with her magical animal companion Enki, embark on a quest of vengeance to destroy the old gods.
Spirittea (2022)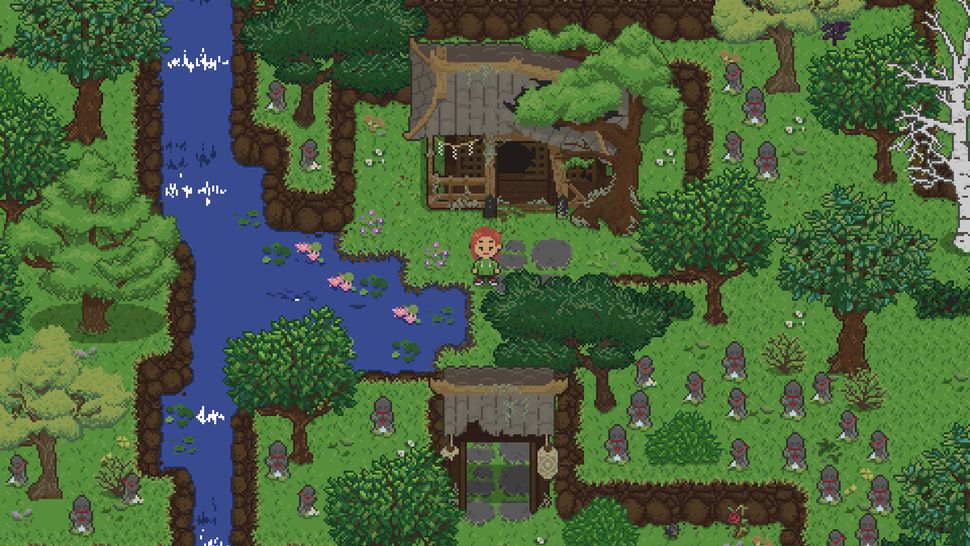 Spirittea is a life-sim RPG developed by Cheesemaster Games and published by No More Robots. Deep within the mountains lies a rural town where spirits are causing mischief because the locals have stopped worshipping them and paying tribute. As the only person who can see the spirits, it is up to you to pacify them by aiding the community and managing a bathhouse that is capable of calming the spirits and helping them remember their past lives.
The Entropy Centre (2022)
The Entropy Centre is a sci-fi, first-person puzzle game developed by Stubby Games and published by Playstack. A catastrophic apocalypse has set the Earth ablaze, and you are last remaining human left alive. Mankind's only hope for survival lies within the Entropy Centre, a space station filled with advanced technology that defy the laws of time and space.
The Last Faith (2022)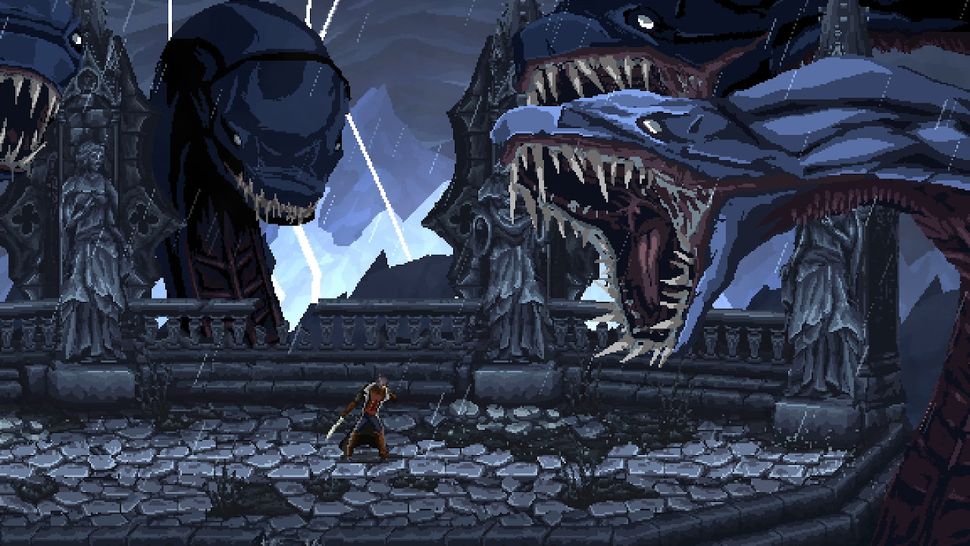 The Last Faith is an upcoming metroidvania/soulslike hybrid developed by Kumi Souls Games and published by Playstack. Enter a world of darkness and horror and fight unholy demons on a quest to save your mind from being eaten away by a terrible curse.
The Lord of the Rings: Gollum (2022)
The Lord of Rings: Gollum is an action RPG that tells the stories of Gollum, the tortured soul corrupted by the One Ring of Power. Players will need to manage our protagonist's split personalities of Gollum and Sméagol as they journey to retrieve their lost "precious." Their adventure will take them across famous locales from Middle Earth and they will encounter iconic characters from The Lord of the Rings universe along the way.
The Outbound Ghost (2022)
The Outbound Ghost is an RPG developed by Conradical Games and published by Digerati. The story takes place in Outbound, a literal ghost town filled with spirits that cannot move on to the afterlife as regrets from their past lives weigh them down.
As one of Outbound's resident ghosts, you must help your fellow spooks come to terms with their grief by fighting their inner demons in turn-based battles with the aid of manifestations of your personality as party members.
Warhammer 40,000: Darktide (2022)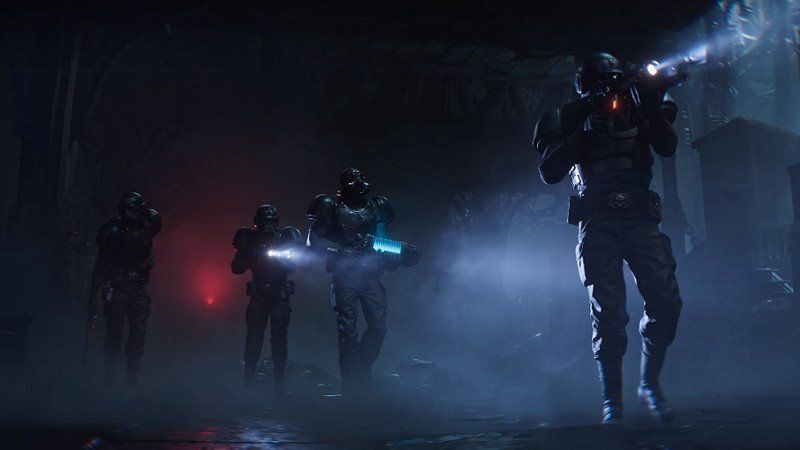 From the developers of Vermintide, Warhammer 40,000: Darktide is an upcoming 4-player co-op shooter that shares familiarity with the likes of Left4Dead. Set in the harrowing universe of Warhammer 40K, players battle a heretical cult known as the Admonition, hellbent on taking over the planet Atoma Prime. Battle all sorts of Chaos monstrosities in this class-based evolving shooter, which also arrives first on Xbox Series X/S consoles as a timed exclusive.
War Hospital (2022)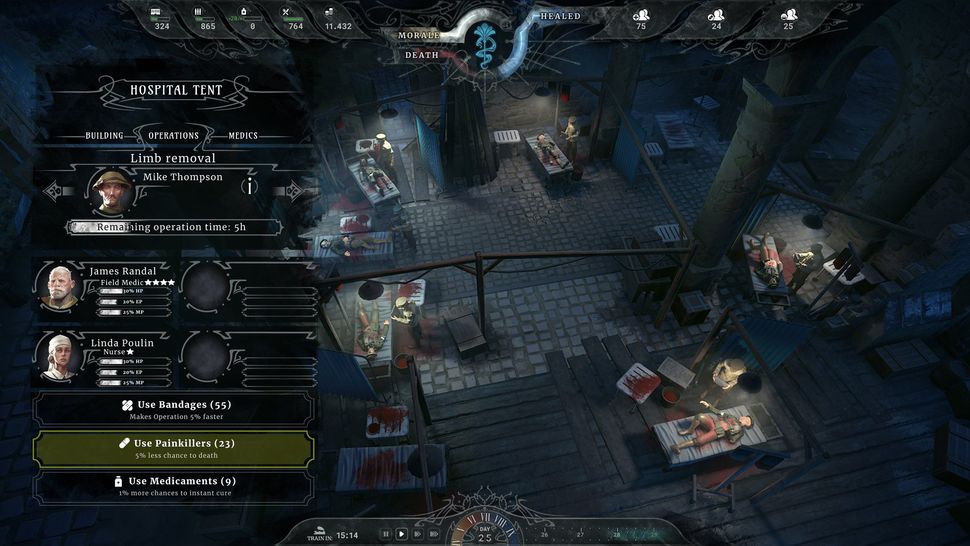 War Hospital is an evocative strategy game that puts you in command of a hospital in World War I. You'll be tasked with healing the wounded in dire conditions, in a game that seems to draw inspiration from the likes of Frostpunk.
One Piece Odyssey (Jan. 12, 2023)
One Piece Odyssey is an upcoming RPG based on one of the most popular Shonen Jump manga and anime franchises ever made, One Piece. The story will follow the adventures of the Straw Hat Pirates as they get stranded on a mysterious island filled with fascinating creatures, quirky characters, and dangerous villains.
The gameplay will feature turn-based combat, and you will get to control various crew members. This includes their happy-go-lucky captain made of rubber Monkey D. Luffy, the master swordsman Roronoa Zora, the weather-controlling navigator Nami, the cowardly but crafty marksman Usopp, and more.
Persona 3: Portable (Jan. 19, 2023)
Persona 3: Portable is a PlayStation Portable remake of the third main entry of the Persona series, Persona 3. In this world, there is a hidden hour of the day called the Dark Hour. During this unexplained phenomenon, most people are turned into coffins while they sleep. The unlucky ones who don't however get attacked and consumed by hideous abominations called Shadows.
As Persona Users, you and your friends have the power to maintain your physical forms during the Dark Hour and fight back against the Shadows. With this in mind, you begin to explore the world within this hidden hour and find out how it came into being.
Persona 4 Golden (Jan. 19, 2023)
Persona 4 Golden is the complete edition of the fourth entry of the Persona franchise. A series of mysterious murders have been occurring in the rural town of Inaba, and the only clues as to who the killer is lies within another world called the Midnight Channel. As you and your classmates are the only ones who can enter this strange world, you journey into the Midnight Channel to catch the killer before they strike again.
Monster Hunter Rise (Jan. 20, 2023)
Monster Hunter Rise, the latest mainline title in Capcom's Monster Hunter series will finally be making the jump to Xbox consoles in 2023. This game has you defend the mountaintop village of Kamura from "The Rampage", a catastrophic phenomenon where monsters form hordes and destroy everything in their wake.
To quell the Rampage, you must gather the finest weapons and armor, learn how to use the Wirebug to traverse the environment, and sharpen your hunting skills by slaying fearsome monsters inhabiting the land.
Startup Company Console Edition (Jan. 26, 2023)
Startup Company Console Edition is a business management simulator developed and published by Hovgaard Games. In this game, you are the CEO of a new startup company whose goal is to build a website that compete against the world's biggest tech corporations.
Fulfilling your ambitions will require managing your website and the servers running it, looking after the welfare of your staff and workplace, and come up with business strategies to buy out your competitors or drive them out of business.
Dead Space remake (Jan. 27, 2023)
EA's classic survival-horror game set in the dark corners of the universe, Dead Space, will be getting a remake sometime in 2023. In the original Dead Space, you play as Isaac Clarke, an engineer who has been dispatched alongside a crew to repair a spaceship called the USG Ishimura. The mission goes awry immediately as Isaac's crew discovers that the Ishimura has become infested with horrific alien lifeforms that can only be destroyed by dismembering them into pieces.
The Dead Space Remake promises to take the original game's beloved gameplay, chilling atmosphere, and horrifying visuals and rebuild them using the power of next-gen hardware to terrify new audiences and old fans alike.
Age of Empires II: Definitive Edition (Jan. 31, 2023)
The Definitive Edition of Age of Empires 2, one of the most beloved titles in the Age of Empires series, is finally coming to Xbox consoles in 2023. Age of Empire 2 is regarded as a timeless classic that helped define the real-time strategy genre into what it is today with polished gameplay, a mountain of single-player campaigns, and addicting multiplayer modes.
The Definitive Edition includes enhanced graphics, frequent online updates, and a new co-op mode where players can forge alliances to conquer a common foe.
Deliver Us Mars (Feb. 2, 2023)
Deliver Us Mars is a sci-fi adventure game developed by KeokeN Interactive and published by Frontier Foundry. You play as Kathy Johannson, the world's youngest astronaut who joins the crew of the ZEPHYR spaceship for a special mission: to fly to Mars and retrieve the lost Ark colony ships that were stolen by unknown beings called the Outward.
Dead Island 2 (Feb. 3, 2023)
Dead Island 2, the long-awaited sequel to the cult first-person action-RPG, zombie-survival game, Dead Island has finally risen from the dead. Set in zombie-infested Los Angeles, players will be fighting through hordes of the infected in search of a cure before they too become one of the walking dead. Expect your journey to be filled with blood, insanity, and plenty of explosives.
Wild Hearts (Feb. 9, 2023)
Wild Hearts is a new, upcoming action-hunting game published by Electronic Arts and developed by Koei Tecmo Games' Omega Force, a sub-division famous for creating the Dynasty Warriors series.
You play as hunters charged with the daunting task of defending the land of Azuma from gargantuan monsters called Kemono. Armed with devastating weapons and ancient technology, players will charge into the fray to slay these nature-defiling beasts and restore peace to the once-tranquil region.
Hogwarts Legacy (Feb. 10, 2023)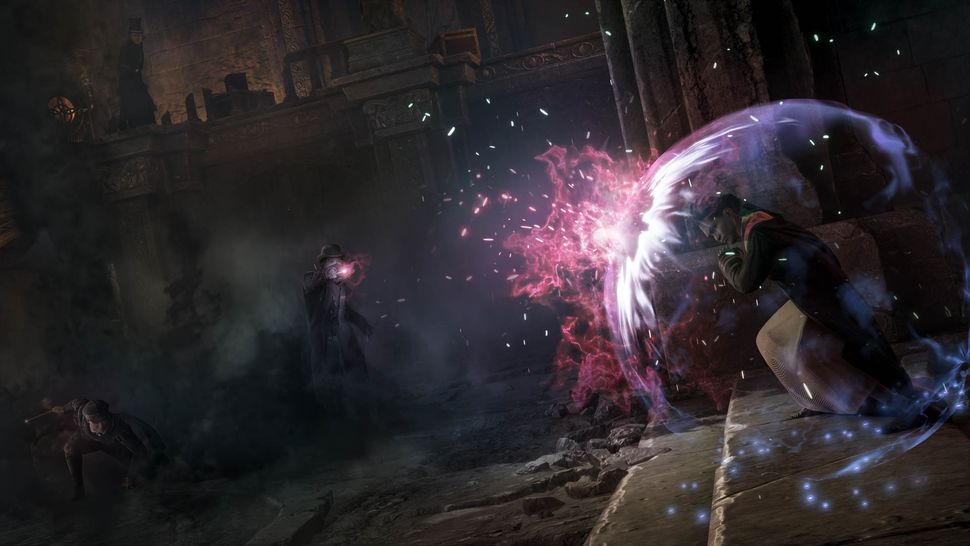 Hogwarts Legacy is an upcoming action-RPG based on the Harry Potter franchise. In this game, you create your own wizard or witch attending the Hogwarts School of Witchcraft and Wizardry during the 1800s. You will embark on a journey of self-discovery where you will learn how to wield magic, form friendships with your fellow classmates, and fight villains seeking to exploit magic for their own gain.
Tales of Symphonia Remastered (Feb. 17, 2023)
Tales of Symphonia, one of the most cherished entries in the Tales Of series will be return with a remastered edition heading for Xbox consoles in 2023. In the decaying world of Sylvarant, there is a prophecy that states that a Chosen One will one day emerge and the realm will be reborn. Join Lloyd Irving and his friends as they get wrapped in the adventures surrounding this legend, and try to save not one, but two worlds from the brink of destruction.
Atomic Heart (Feb. 21, 2023)
Atomic Heart is an upcoming first-person shooter set in an alternate universe where the USSR became the leading global superpower after it developed a powerful resource known as "Polymer." However, not all is well in Russia as a disastrous incident has occurred at the facility where Polymer was invented, and you, as the KGP agent Sergey Nechaev, have been dispatched to investigate it. What follows will be a terrifying adventure filled with killer robots, bloodthirsty mutants, and all sorts of science experiments gone horribly wrong.
Destiny 2: Lightfall (Feb. 23, 2023)
Destiny 2: Lightfall is the latest upcoming expansion of Bungie's popular online, free-to-play looter-shooter, Destiny 2. Travel to the neon metropolis of Neomuna, and continue the fight against the Shadow Legion in a wild new adventure where you get to loot for new weapons, master new subclasses with unique powers, and traverse in style with a new grappling hook gadget.
Like a Dragon: Ishin! (Feb. 23, 2023)
Like a Dragon: Ishin! is a remake of Ryu ga Gotoku Ishin!, a spin-off of the Like a Dragon series set in 1800s Japan. You play as Sakamoto Ryoma, a lone samurai seeking revenge against the man who murdered his master. Ryoma's quest for vengeance will be bloody, and the resulting mayhem will set in motion the greatest revolution in Japan's history.
Wo Long: Fallen Dynasty (Mar. 3, 2023)
Wo Long: Fallen Dynasty is an upcoming action game brought to you by Team Ninja, the creator of the 3D Ninja Gaiden games and the Nioh series. This game will be set in a dark fantasy re-telling of the Later Han Dynasty where demons are ravaging the Three Kingdoms, and you are a nameless militia fighting for survival.
Fatal Frame: Mask of the Lunar Eclipse (Mar. 9, 2023)
Fatal Frame: Mask of the Lunar Eclipse is an upcoming remaster of the fourth major entry in the cult survival-horror franchise, Fatal Frame. It was originally released on the Nintendo Wii exclusively in Japan, but after 15 years, it will finally make its western debut in early 2023.
The story centers around a group of girls trying to solve the mysterious deaths of their friends who were found dead with their faces covered and their bodies positioned in a horrific crying pose. The only lead the girls is to travel to Rōgetsu Isle, an island where, ten years prior, they mysteriously vanished for a brief time during a festival and lost their memories during their time there.
Skull and Bones (Mar. 9, 2022)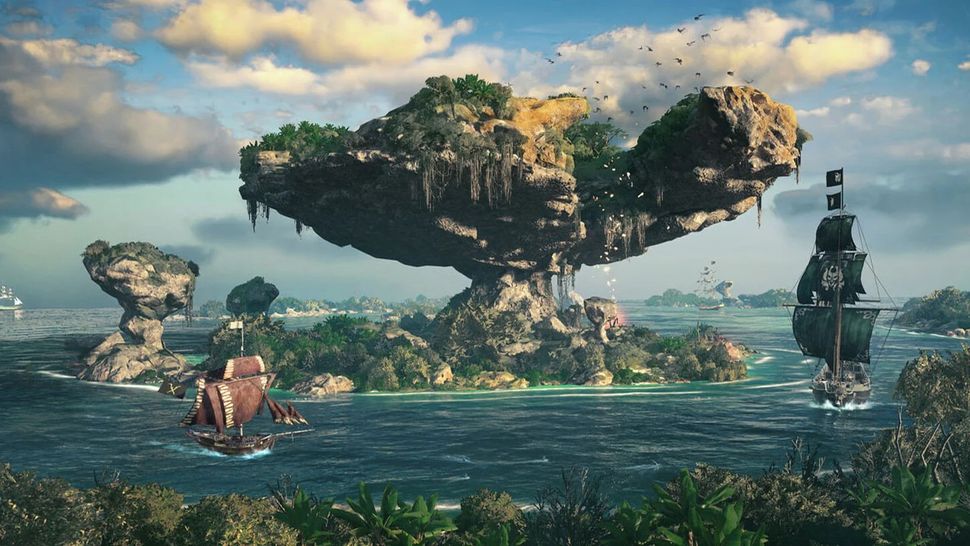 Skull and Bones is a pirate adventure game from Ubisoft, the creators of the Assassin's Creed franchise. In this game, you get to create your own pirate captain and traverse the Indian Ocean during the Golden Age of Piracy. You will need to manage your crew's morale, explore uncharted islands, and engage in naval battles with rival pirates to become the most infamous pirate the world has ever seen.
Resident Evil 4 (March 24, 2023)
Resident Evil 4, one of the most critically acclaimed survival horror games in video game history, will be getting a remake for modern consoles on March 24, 2023. The original Resident Evil 4 centered on Leon Kennedy traveling to Spain on a secret mission to rescue the president's daughter, Ashley Graham, from evil cultists.

Much like the previous remakes, the Resident Evil 4 remake will modernize the original title's gameplay, upgrade the visuals for extra immersion, and feature a darker reimagination of RE4's story to terrify modern audiences.
Amnesia: The Bunker (March 2023)
Amnesia: The Bunker is a horror game made by Frictional games, the creators behind the critically acclaimed horror games, Amnesia: The Dark Descent and SOMA. Set during the events of WW1, you play as Henri Clément, a French soldier who is trapped inside a bunker with no memory as to how he ended there.
To make matters worse, there is an unknown, omnipresent being stalking Henri intent on murdering him. Armed with only a revolver and a flashlight, you must find a way to escape the bunker and find what happened here before the nightmarish beast hunts you down.
BlazBlue: Cross Tag Battle Special Edition (Spring 2023)
BlazBlue: Cross Tag Battle Special Edition is a crossover fighting game created by Arc System Works. Step in the ring and duke it as fighters from multiple franchises such as BlazBlue, Under Night In-Birth, Atlus' Persona series, and Rooster Teeth's hit web-series RWBY.
Guilty Gear -Strive- (Spring 2023)
Guilty Gear -Strive- is the latest entry in Arc System Works' flagship fighting game franchise, Guilty Gear. This game takes the high-octane fighting series to the next with an unparalleled 2D/3D hybrid art style, a roster of over 20 crazy characters, an addictive heavy metal soundtrack, and a combat system that is easy to learn for beginners yet satisfyingly challenging to master for long-time veterans.
Lightyear Frontier (Spring 2023)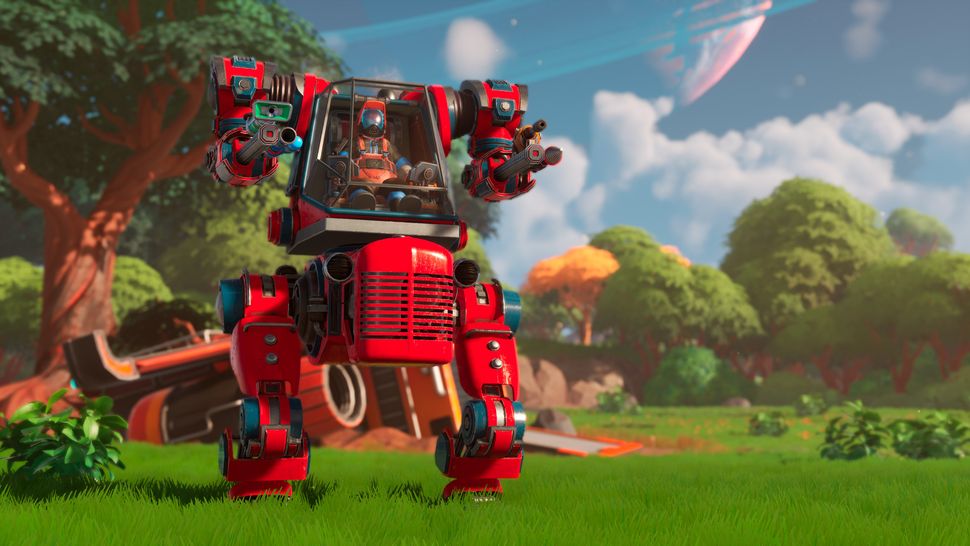 Lightyear Frontier is a resource-management game where you travel to a world at the edge of universe to cultivate your own farm. Start your new life as an off-world farmer with three of your friends to grow alien crops, build a home, and tame the wildlife of this peaceful planet.