Upcoming Xbox games: Best new Xbox Series X|S games for 2023, and beyond
The best of Xbox One and Xbox Series X|S releases dropping in 2023 and beyond.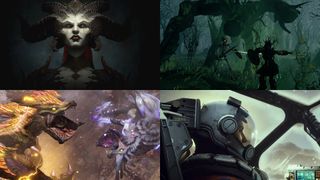 (Image credit: Windows Central)
When the Xbox Series X|S launched Microsoft strived to provide gamers around the world with a never-ending supply of high-quality titles that push the boundaries of what the video game industry is capable of. These games have ranged from thrilling, AAA blockbuster adventures that showcase the full power of the Xbox Series X, or down-to-earth indie projects that bring childhood memories with pixel-art graphics and inspiring narratives. Microsoft has struggled to keep pace with competitors to some degree, but that's all set to change in 2023.
With so many Xbox games in development, it can be an arduous task to keep an eye on them all, especially when you take rumors surrounding unannounced Xbox games into consideration. So, we at Windows Central have taken it upon ourselves to help you out by highlighting upcoming Xbox AAA and indie games coming soon on Xbox One, Xbox Series X, and Xbox Series S.
With our list, you will be able to keep tabs on these games' release dates and get your hands on potentially the best Xbox games on Xbox consoles the day they launch.
Recent releases
The Lamplighters League (October 3, 2023)
Why you can trust Windows Central Our expert reviewers spend hours testing and comparing products and services so you can choose the best for you. Find out more about how we test.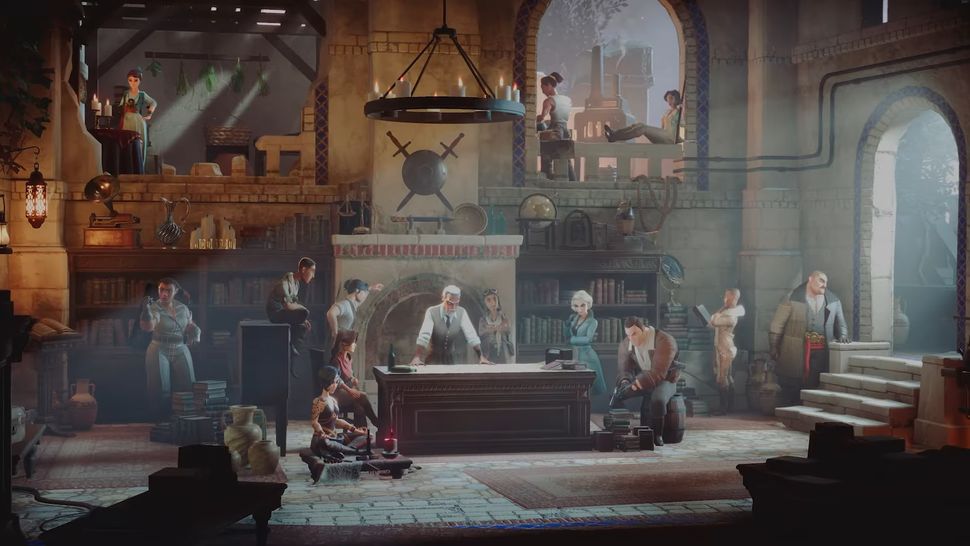 The Lamplighters League is an upcoming turn-based strategy game developed by Harebrained Schemes and published by Paradox Interactive. Set in a world inspired by 1930s pulp-adventure novels, take control of a team of misfit adventurers and stop an evil cult known as the Banished Court from taking over the world.
Warhammer 40,000: Darktide (October 6, 2023)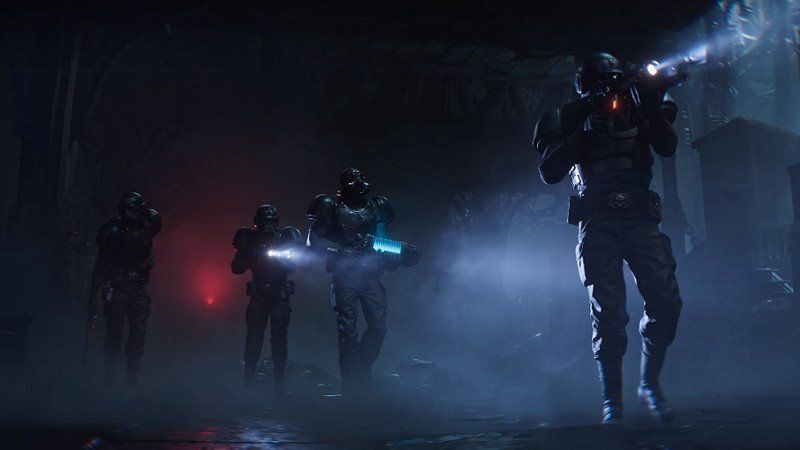 From the developers of Vermintide, Warhammer 40,000: Darktide is a 4-player co-op shooter that shares familiarity with the likes of Left4Dead. Set in the harrowing universe of Warhammer 40K, players battle a heretical cult known as the Admonition, hellbent on taking over the planet Atoma Prime. Battle all sorts of Chaos monstrosities in this class-based evolving shooter.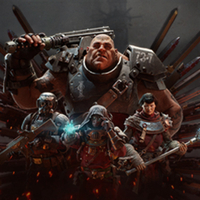 Warhammer 40,000: Darktide
Gather a team of the Imperium's finest warriors and purge the galaxy of the forces of Chaos in Warhammer 40,000: Darktide.
Buy at: Xbox
Release dates confirmed
Assassin's Creed Mirage (October 5, 2023)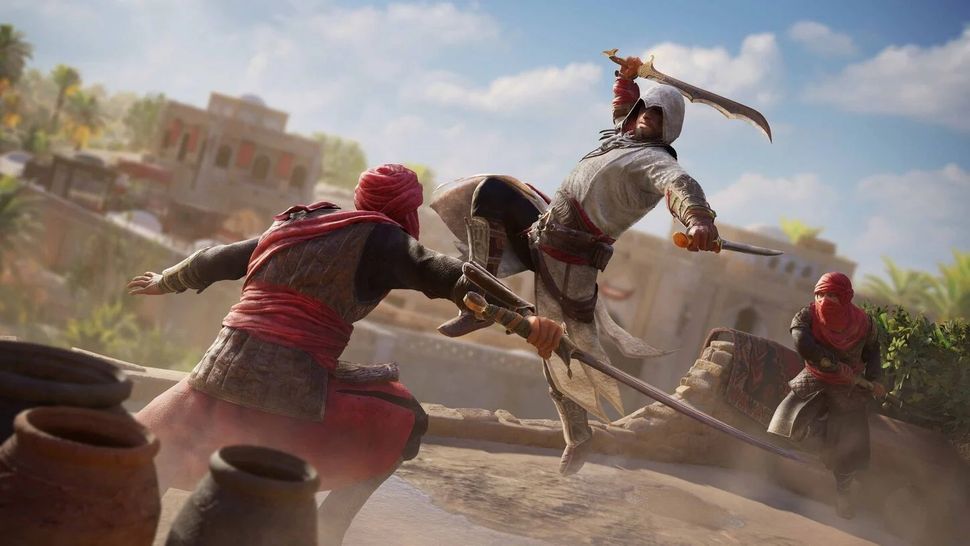 Assassin's Creed Mirage is the latest major installment of Ubisoft's world-renowned Assassin's Creed series that aims to return the franchise to its stealth-action roots. Set during the 9th century, you play as Basim Ibn Ishaq, a common street thief plagued with nightmarish visions that haunt him nearly every night.
During his quest to seek the cause of these visions, Basim eventually joins the Assassin Brotherhood. From there, his journey will be wracked with danger and intrigue as Basim will be contracted to assassinate high-profile targets, evade enemies by parkouring through bustling city streets, and discover earth-shattering revelations that will change his life forever.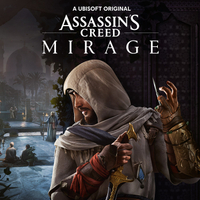 Assassin's Creed Mirage
Become the ultimate assassin in Assassin's Creed: Mirage. Parkour across the rooftops of Baghdad, stealthily eliminate your targets using visceral killing techniques, and become embroiled in an epic adventure filled with political intrigue, action, and homages to previous games in the series.
Pre-order at: Xbox
Forza Motorsport (October 10, 2023)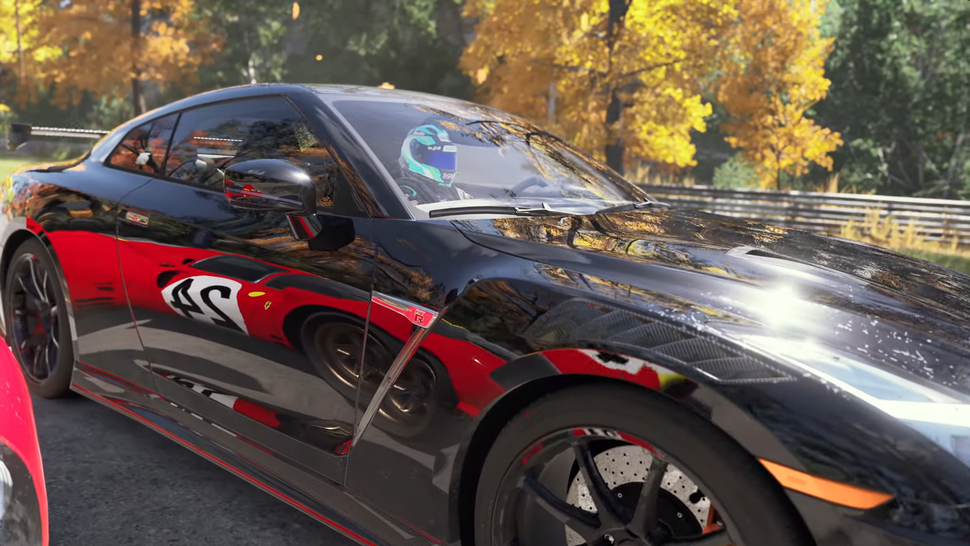 Forza Motorsport is an upcoming reboot of the long-running racing franchise of the same name. This new entry will utilize the full power of Xbox Series X|S consoles to bring the series to new heights with dynamic light, realistic car damage, overhauled physics, real-time ray tracing, and more.
Lords of the Fallen (October 13, 2023)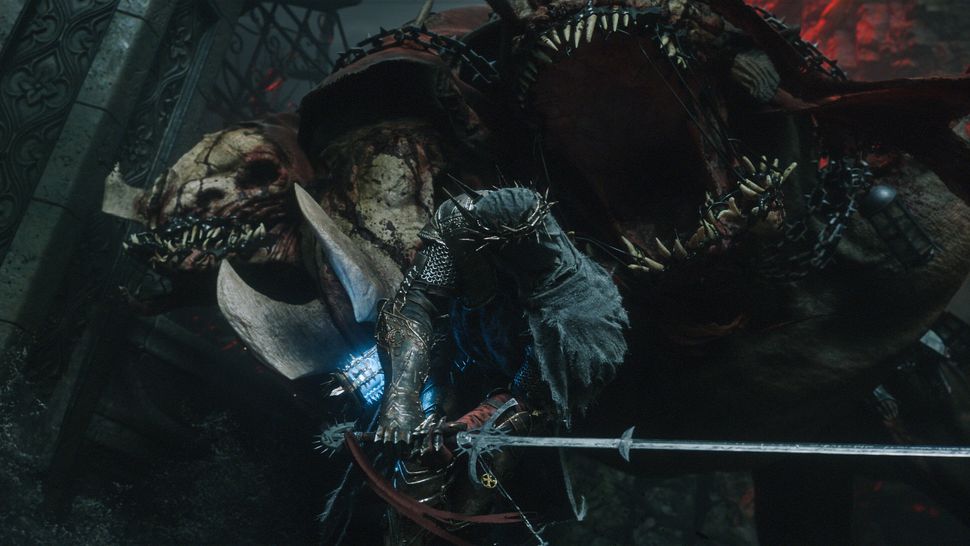 Lords of the Fallen is an upcoming dark fantasy, Soulslike, action-RPG developed by HEXWORKS and published by CI Games. The deceased god Adyr, who has terrorized and desecrated all of creation, will soon be returning from the dead. To prevent Adyr's resurrection, the Dark Crusader must travel between parallel worlds, battle hulking monstrosities, and uncover dark secrets that could topple the evil god once and for all.
Sonic Superstars (October 17, 2023)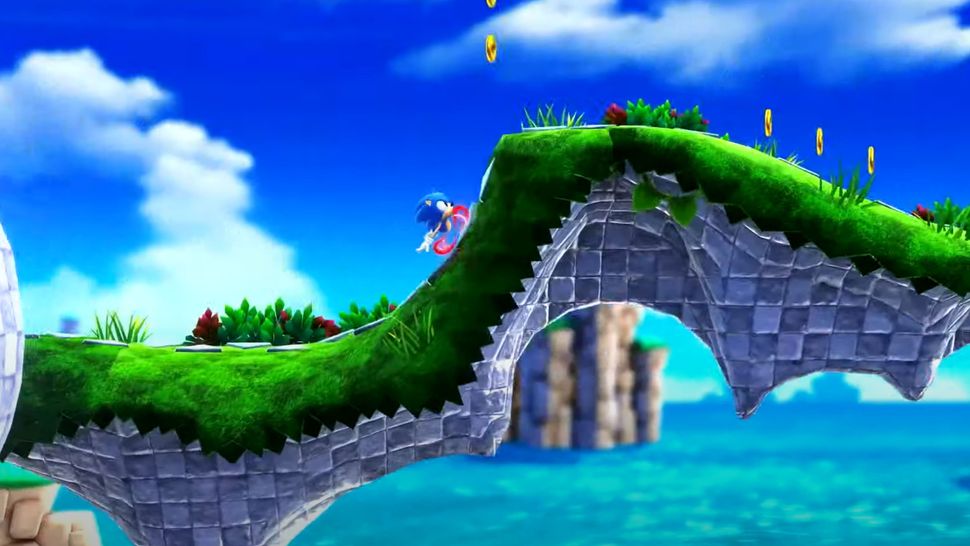 Sonic Superstars is a brand new 2D-sidescrolling adventure inspired by Sonic's classic games from the Sega Genesis. Play as Sonic, Tails, Knuckles and Amy Rose as they speed across fantastical and colorful zones to save the world from the evil Dr. Eggman.
Hellboy Web of Wyrd (October 18, 2023)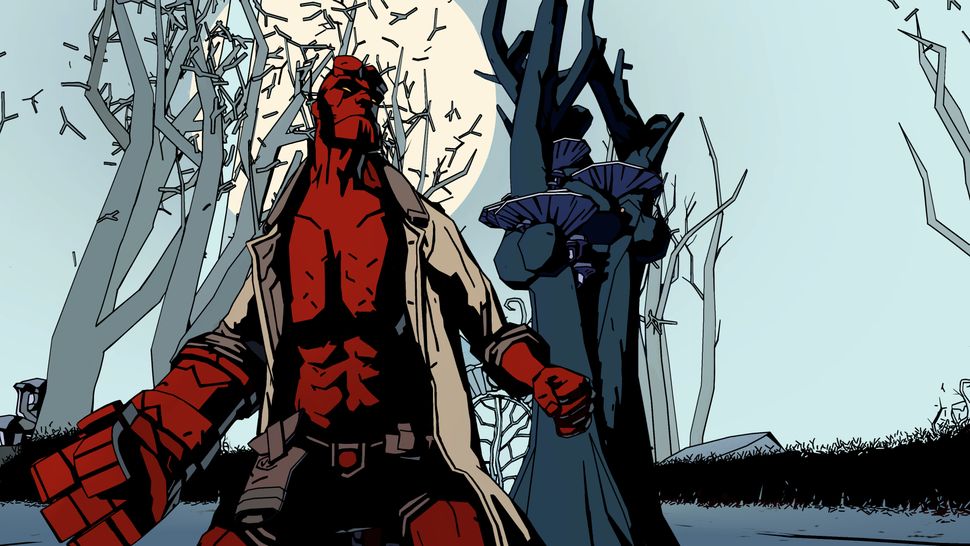 Hellboy Web of Wyrd is a roguelike, action-adventure game based on Dark Horse Comics' and Mike Mignola's Hellboy comic book series. As the titular half-demon/half-human monster slayer, Hellboy, you are tasked by the Bureau for Paranormal Research and Defense (B.P.R.D. for short) to locate one of their agents who went missing while investigating a mysterious mansion called The Butterfly House.
Armed with your trusty Right Hand of Doom and with a team of B.P.R.D. agents backing you up, you will delve into the heart of this mansion and discover a long-forgotten secret. This mansion is a gateway to a disturbing alternate dimension called 'The Wyrd' and it is filled with the unspeakable horrors that will doom the world should they escape.
Alan Wake 2 (October 27, 2023)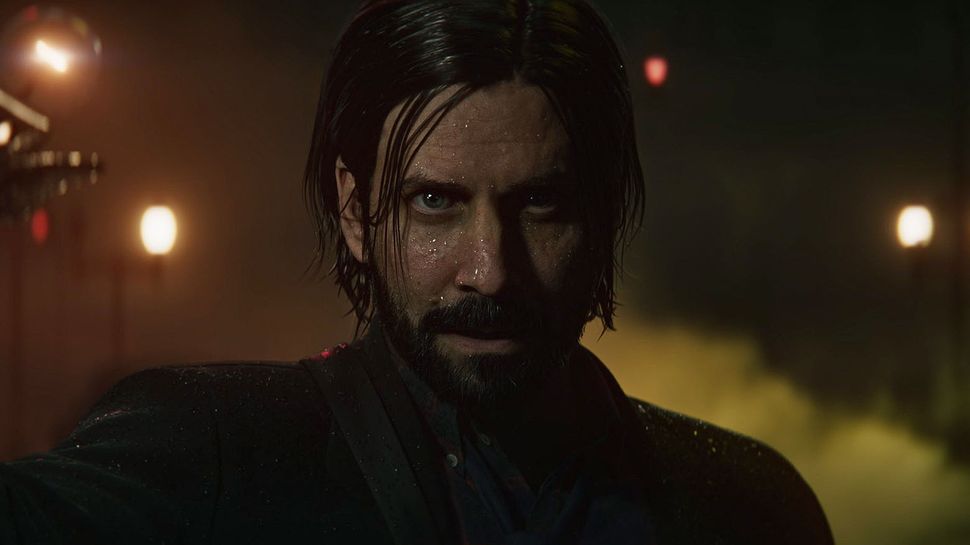 Alan Wake 2 is the long-awaited sequel to Remedy Entertainment's critically acclaimed psychological thriller, Alan Wake. Famed writer Alan Wake is again pulled in a supernatural world where living darkness threatens to consume his soul and Alan's only means of escape is to use his writing talents to reshape reality.
While that is happening, an FBI agent named Saga Anderson has arrived at the rural town of Bright Falls to investigate a series of grisly murders that have taken place there. Her investigation quickly turns into a nightmare as Saga is forced to contend with the same horrors that Alan Wake is facing.
Endless Dungeon (October 19, 2023)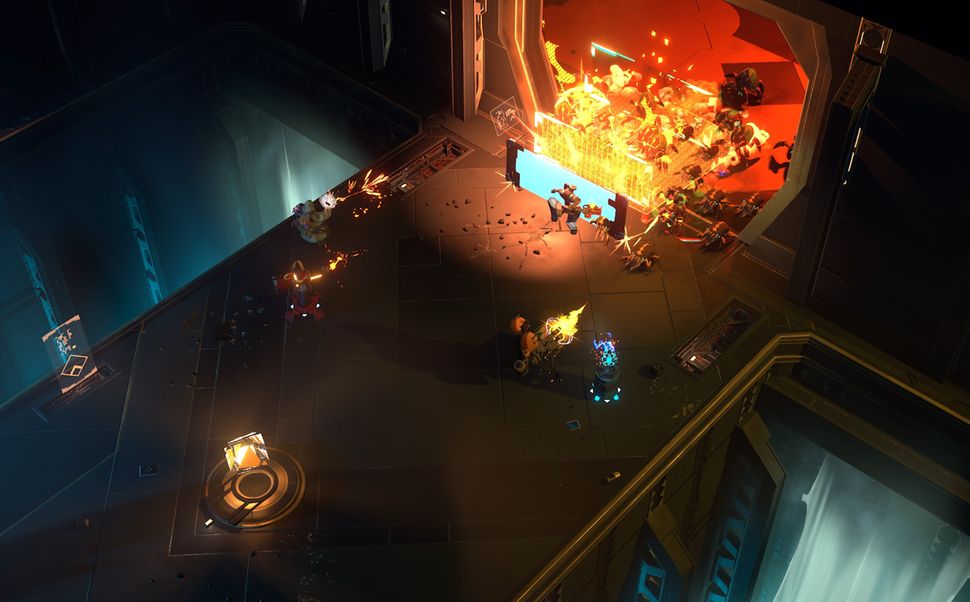 Endless Dungeon is a top-down, action RPG Roguelike developed by Amplitude Studios and published by Sega. Set within the Endless universe, you are in command of a ragtag group of heroes shipwrecked on an abandoned space station. You will need to explore the station for a means to escape while protecting your life-support crystal from being destroyed by the alien monsters that now call this place home.
Metal Gear Solid: Master Collection Vol. 1 (October 24, 2023)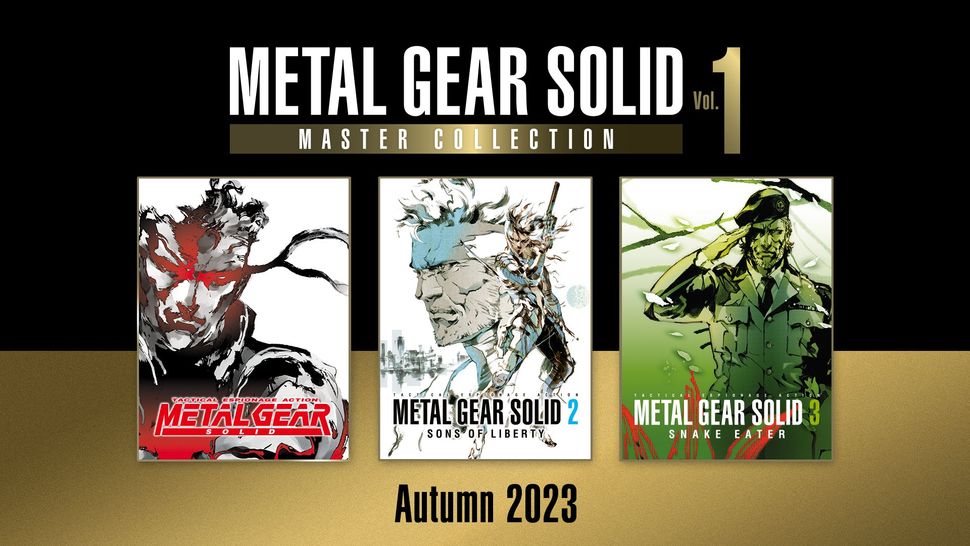 Relive the glory days of Konami's legendary stealth-action franchise with the Metal Gear Solid Master Collection Vol. 1. This bundle will contain the original versions of Metal Gear Solid, Metal Gear Solid 2: Sons of Liberty, and Metal Gear Solid 3: Snake Eater, all packed together for a new generation of gamers to experience.
On top of that, this collection also contains Metal Gear and Metal Gear 2: Solid Snake, the MSX games which started the whole franchise. In addition, it also includes the NES version of Metal Gear and Snake's Revenge for NES.
The Lord of the Rings: Return to Moria (October 24, 2023)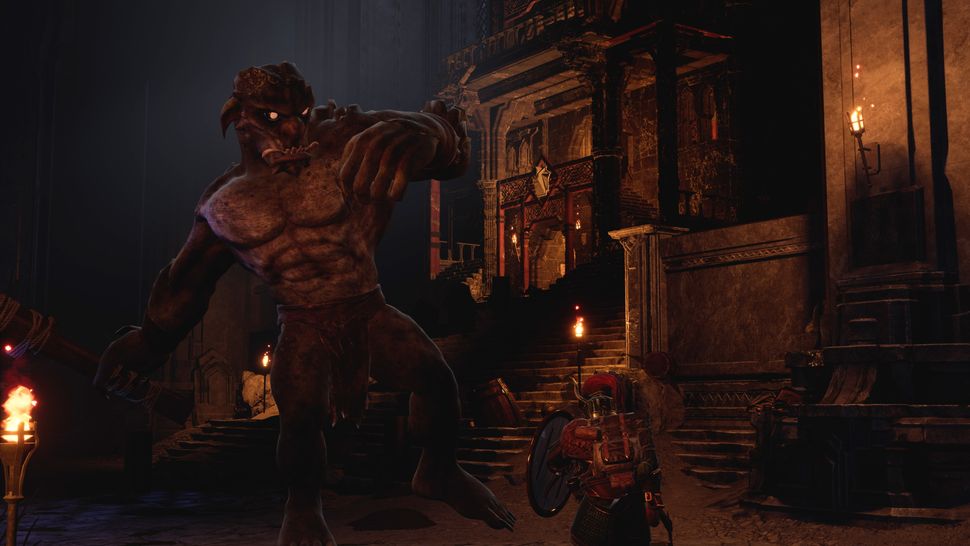 The Lord of the Rings: Return to Moria is an upcoming survival game set in the Lord of the Rings universe. The player takes command of a group of Dwarves summoned by Gimli Lockbearer who tasks you with a quest to retrieve lost treasure buried in Moria, the ruined homeland of the Dwarves.
Your journey will be perilous as you need to dig deep into the Mines of Moria and fight off various goblins, orcs, cave trolls, and many more monsters that have claimed this cavern as their territory.
Alone in the Dark (October 25, 2023)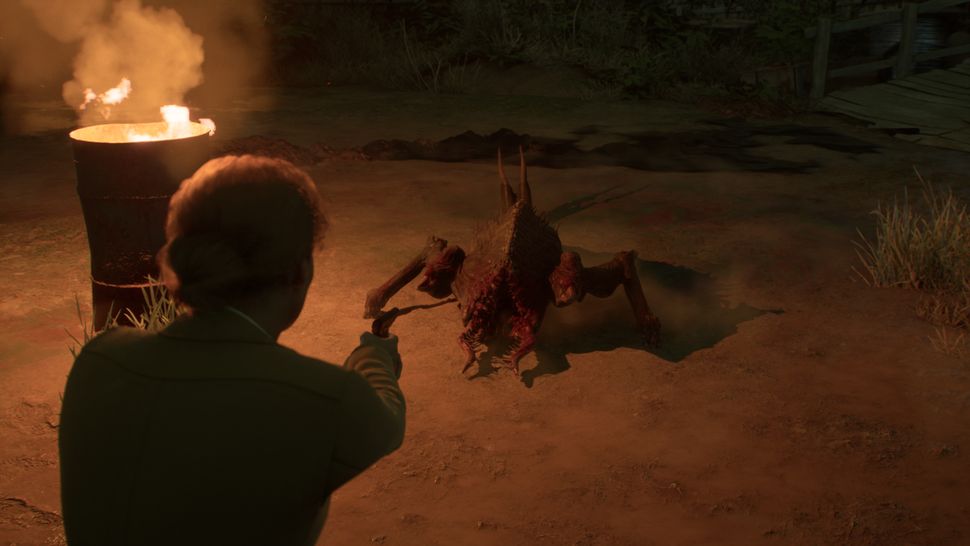 Alone in the Dark, one of the progenitors of the survival horror genre, will soon be reimagined for Xbox Series X|S with a new third-person horror game. Set during the 1920s, you play as either Emily Hartwood, a young woman looking for her missing uncle, or Edward Carnby, a detective who Emily hired to aid her in her search.
Their investigation will be a dark and terrifying affair, as they must make their way through a decrepit, haunted estate called Derceto Manor. It is filled with diabolical death traps, ravenous monsters, and a sinister history that is best left untold.
Stray Souls (October 25 2023)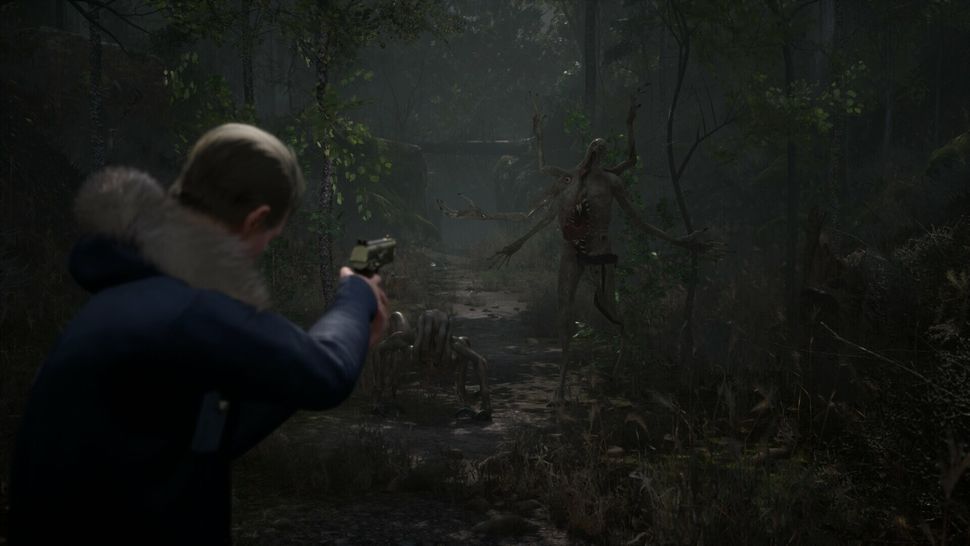 Stray Souls is an upcoming survival-horror game developed by Jukai Studio and published by Versus Evil, LLC. You play as Daniel, a teenager who has inherited the house of his estranged grandmother. When he arrives at his new home, he encounters a mysterious woman who claims to have information regarding his family history, the house he inherited, and how its related to his past.
To uncover the truth, Daniel must explore the haunted town of Aspen Falls, solve difficult puzzles, and fight off disgusting, hideous monsters ripped straight out of someone's nightmares.
Ghostrunner 2 (October 26, 2023)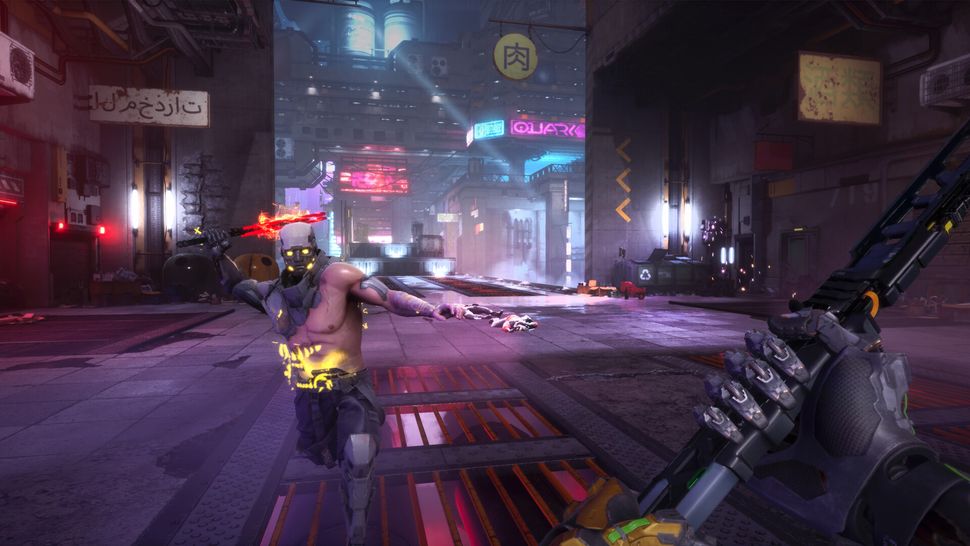 Ghostrunner 2 is a first-person action game developed by One More Level and published by 505 Games. Taking place one year after the previous game, the land has fallen into chaos as the tyrannical Keymaster has fallen and now a violent cult of cyber ninjas is looking to fill the power vacuum.
As the vigilante Ghostrunner, you have taken it upon yourself to make sure that these cyber ninjas' reign of terror is cut short by tracking down across a cyberpunk city and slicing and dicing these fools into pieces.
Mineko's Night Market (October 26, 2023)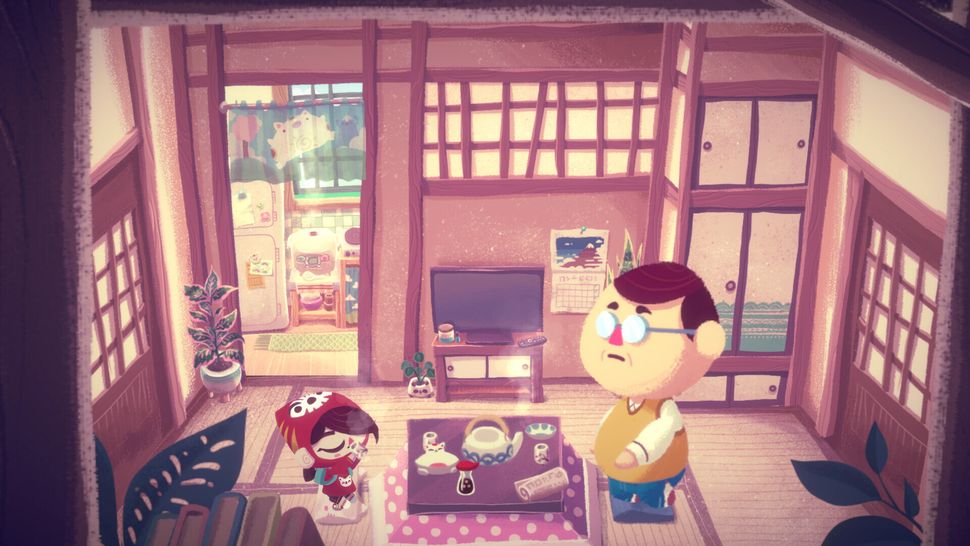 Mineko's Night Market is a cosy, socialization adventure game developed by Meowza Games and published by Humble Games. You play as Mineko, a young girl who has recently moved into a new home within a village struggling to survive. Help your new hometown get back on its feet, complete tasks for the villagers, and uncover the mysterious truth behind the Sun Cat, Nikko.
War Hospital (October 26, 2023)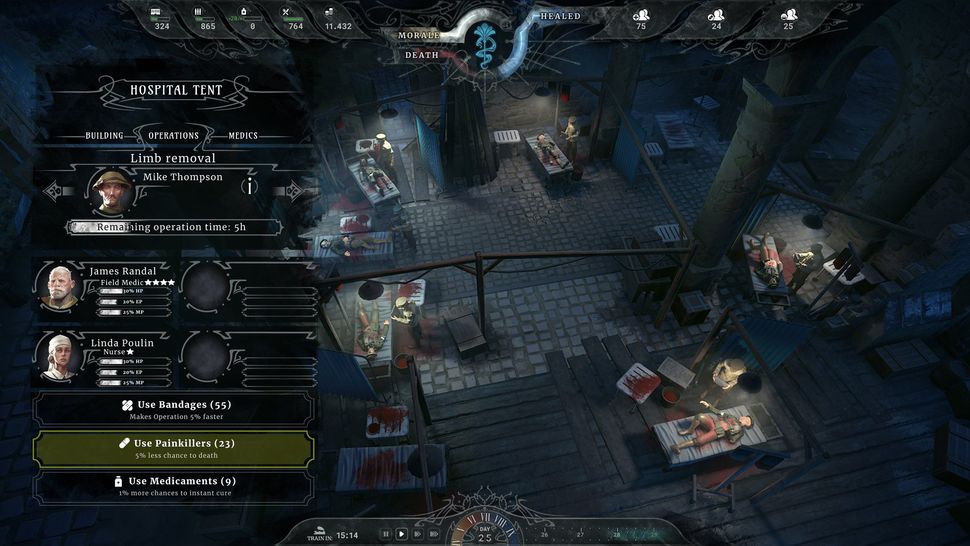 War Hospital is an evocative strategy game that puts you in command of a hospital in World War I. You'll be tasked with healing the wounded in dire conditions, in a game that seems to draw inspiration from the likes of Frostpunk.
Jusant (October 31, 2023)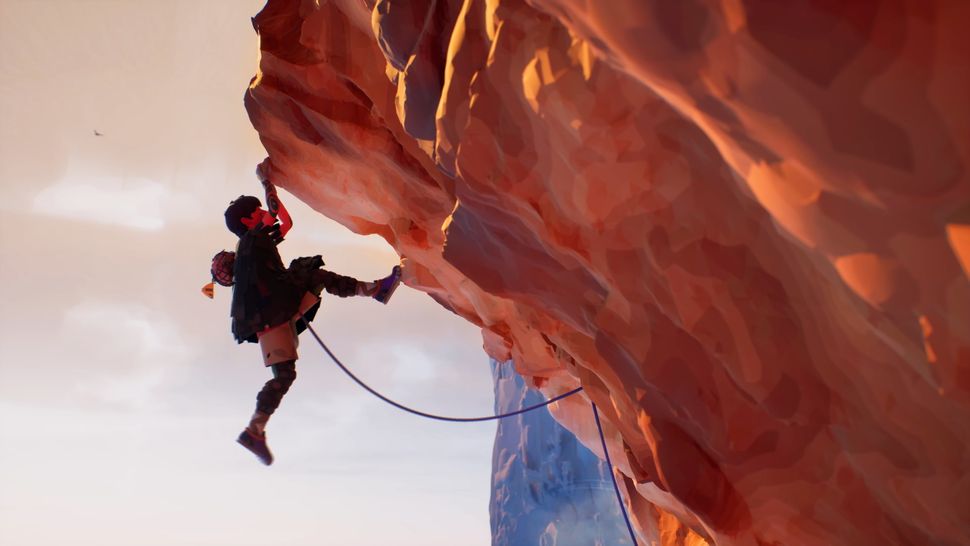 Jusant is an upcoming puzzle adventure game by DON'T NOD, the development team behind Life is Strange and Vampyr. In this meditative adventure, your goal is simply to climb to the top of a tower that reaches all the way to the heavens. Along the way, you meet Ballast, a mysterious creature made entirely of water that will help guide your way to the top.
Ark Survival: Ascended (October 2023)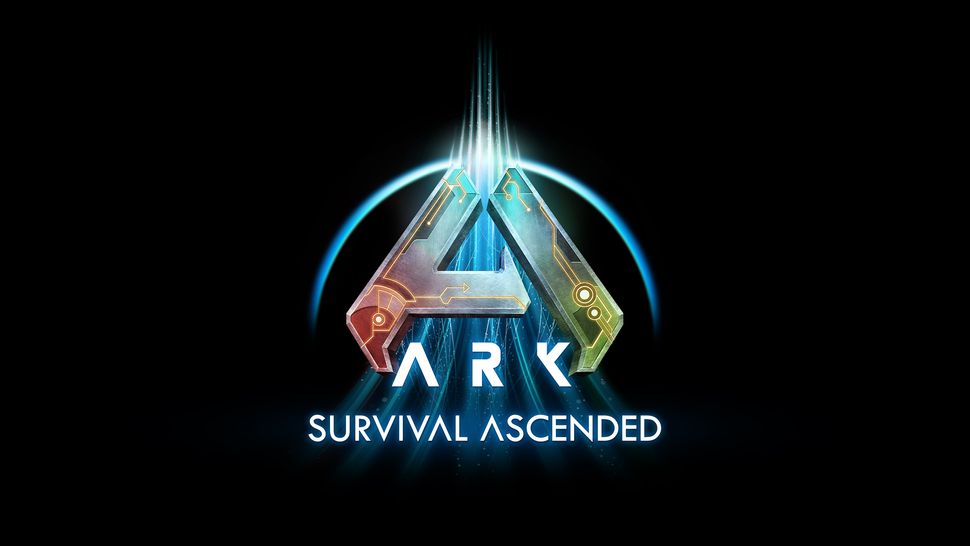 Ark: Survival Ascended is a next-gen remaster of ARK: Survival Evolved, a popular, online-multiplayer-focused, open-world survival game created and published by Studio Wildcard. In this game, you are trying to survive and escape from a mysterious island called ARK, which is brimming with dangerous pre-historic wildlife, constantly shifting weather patterns, and long lost relics of ancient technology.
The remaster will contain the base game's content along with DLC like The Island, Survival Of The Fittest, the Non-Canon maps, It also include quality-of-life improvements, enhanced graphics, cross-platform multiplayer, cross-platform modding, and so much more.
RoboCop: Rogue City (November 2, 2023)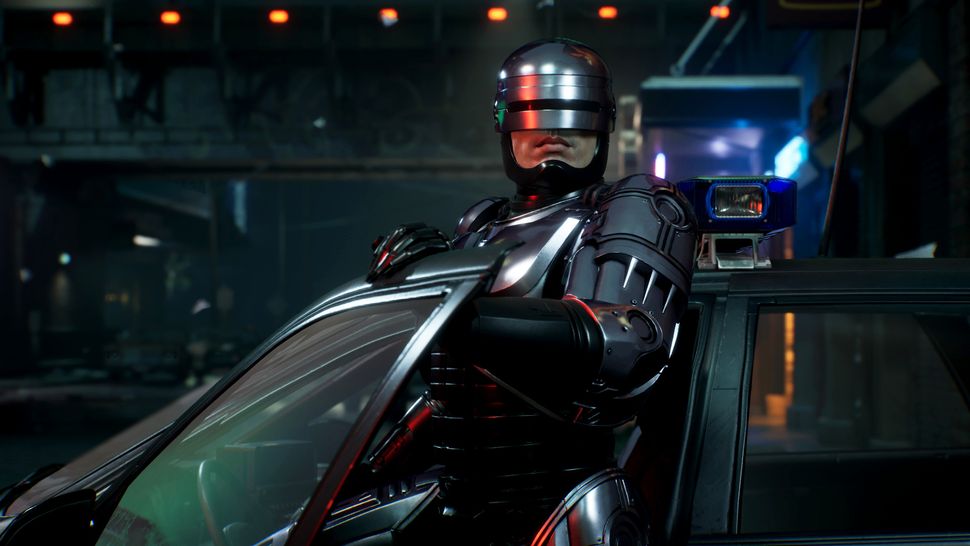 RoboCop: Rogue City is an upcoming first-person shooter based on the RoboCop movie franchise. Take control of the titular RoboCop and bring justice to the corrupt streets of Old Detroit by serving the public trust, protecting the innocent, and upholding the law.
The Talos Principle 2 (November 2, 2023)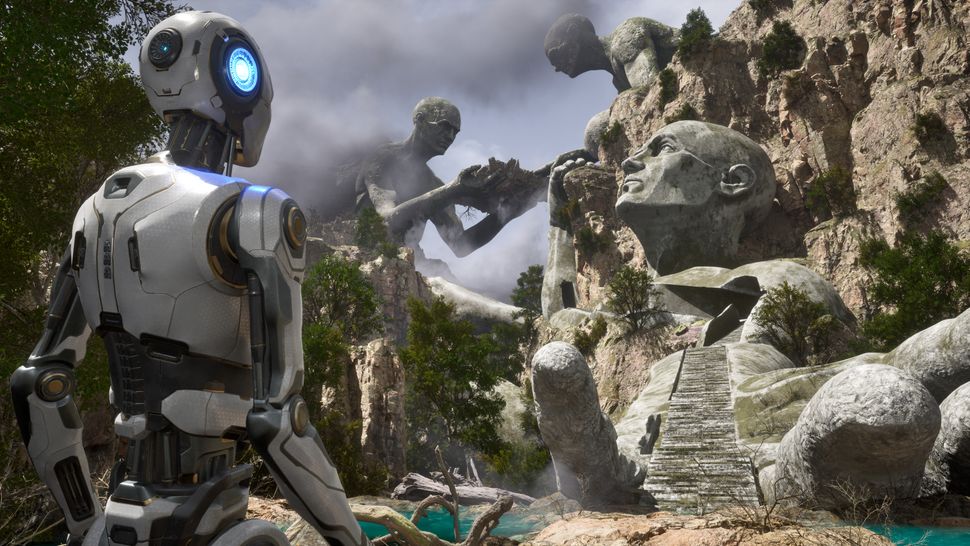 The Talos Principle 2 is a first-person puzzle adventure game developed by Croteam and published by Devolver Digital. This game takes place in a world where mankind has become extinct but their legacy lives on through free-thinking, sentient robots. You play as one of these robots who one-day stumbles upon an ancient and mysterious megastructure filled with all manner of secrets.
Your journey will be wrought with danger and intrigue as you must wrack your brain to solve challenging puzzles, explore the megastructure for clues as to who or what built it, and be confronted with philosophical questions about the meaning of life and the true nature of the universe.
Like a Dragon Gaiden: The Man Who Erased His Name (November 9, 2023)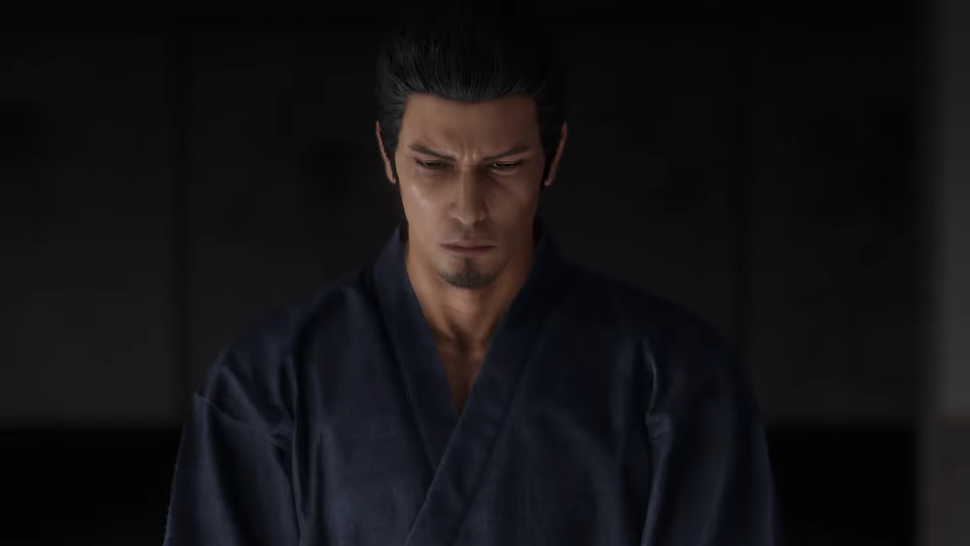 Like a Dragon Gaiden: The Man Who Erased His Name is an upcoming action-adventure side-story in the Like a Dragon franchise. This title will follow Kazuma Kiryu's perspective after the events of Yakuza 6: The Song of Life, all the way up to his appearance in the upcoming Like a Dragon: Infinite Wealth.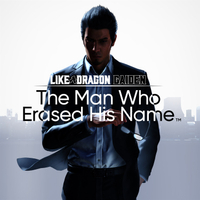 Like a Dragon Gaiden: The Man Who Erased His Name
Abandon your name to protect your family and descend once again into the world of yakuza in Like a Dragon Gaiden: The Man Who Erased His Name. Beat down thugs and crooks using Kiryu's traditional Yakuza fighting style or use the new Agent fighting style to take down opponents in the most efficient yet brutal way possible.
Pre-order at: Xbox
Broken Roads (November 14, 2023)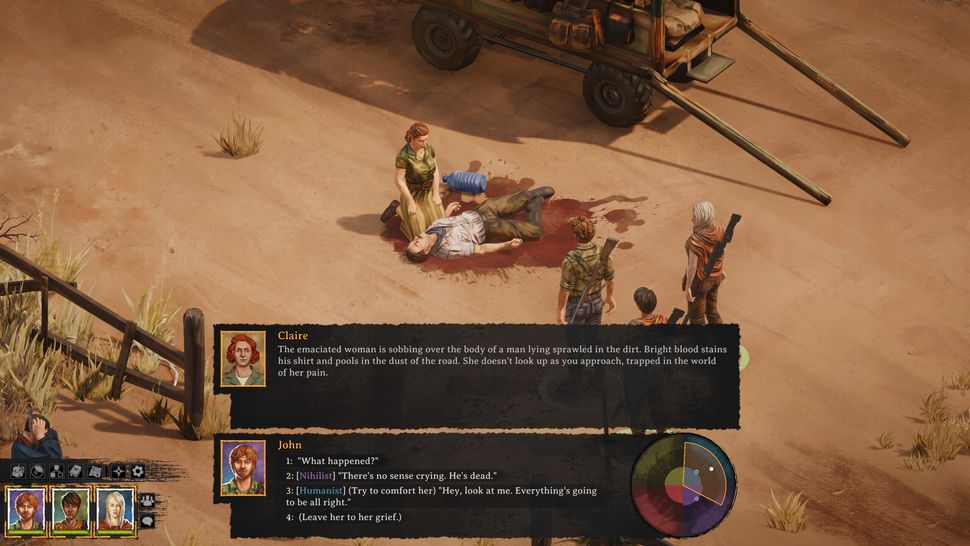 Broken Roads is an isometric RPG developed by Drop Bear Bytes and published by Versus Evil. Set within a post-apocalyptic Australia, you and a group of survivors must band together to make it through a desolate wasteland wrought with danger. Along the way, you will be forced to make difficult moral decisions to keep your party alive by any means necessary.
Teardown (November 15, 2023)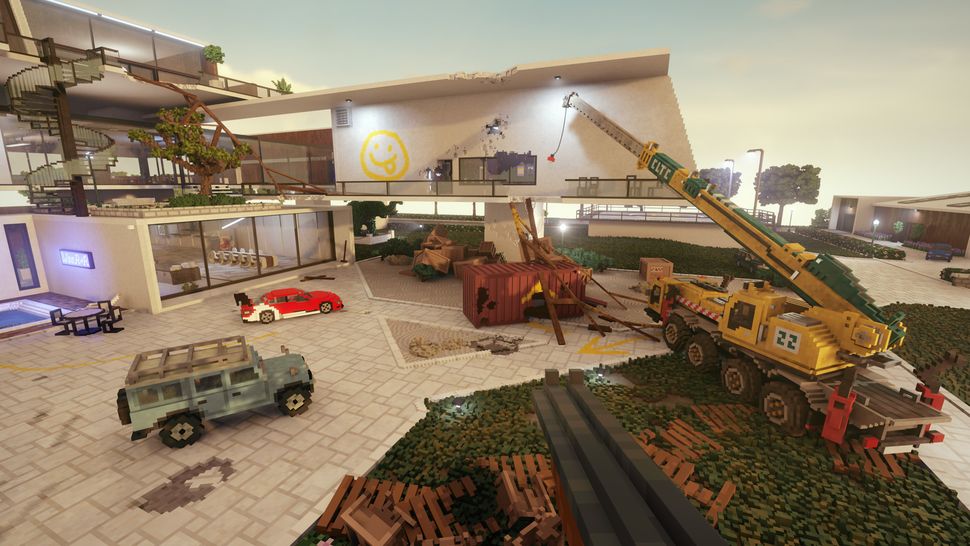 Teardown is a demolition sandbox game created by Tuxedo Labs. In this game, your company is faced with massive debt and your only option left to pay it off is by turning to a life of crime. To get the money needed to pay your debts, you will have to break into banks to crack safes, steal priceless cars, avoid being captured by security robots, and demolish buildings to destroy any evidence that could incriminate you.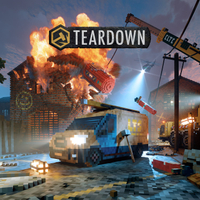 Teardown
Blow up buildings and break into banks to pay off your debts while evading the law in Teardown.
Pre-order at: Xbox
The Last Faith (November 15, 2023)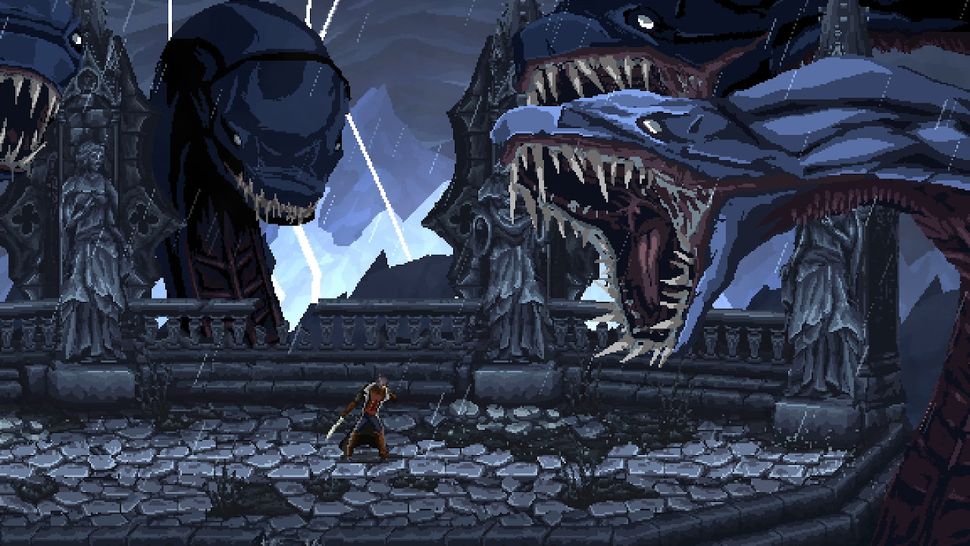 The Last Faith is an upcoming metroidvania/soulslike hybrid developed by Kumi Souls Games and published by Playstack. Enter a world of darkness and horror and fight unholy demons on a quest to save your mind from being eaten away by a terrible curse.
Flashback 2 (November 16, 2023)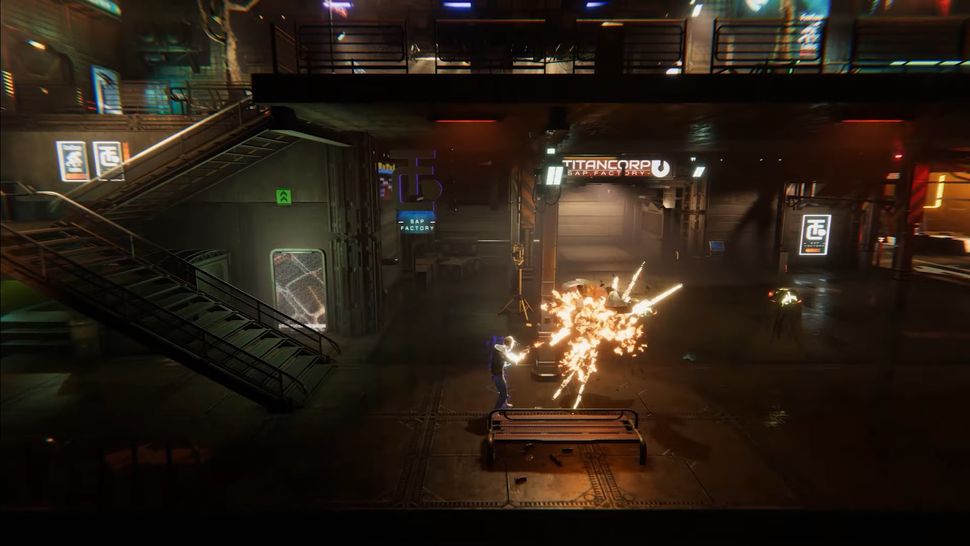 The Flashback 2 is an upcoming cinematic platformer developed and published by Microids. Taking place many years after the original game, intelligence agent Conrad and his allies are once again called to action as the evil alien shapeshifters known as the Morphs have returned to enact their revenge and conquer Earth.
Persona 5 Tactica (November 17, 2023)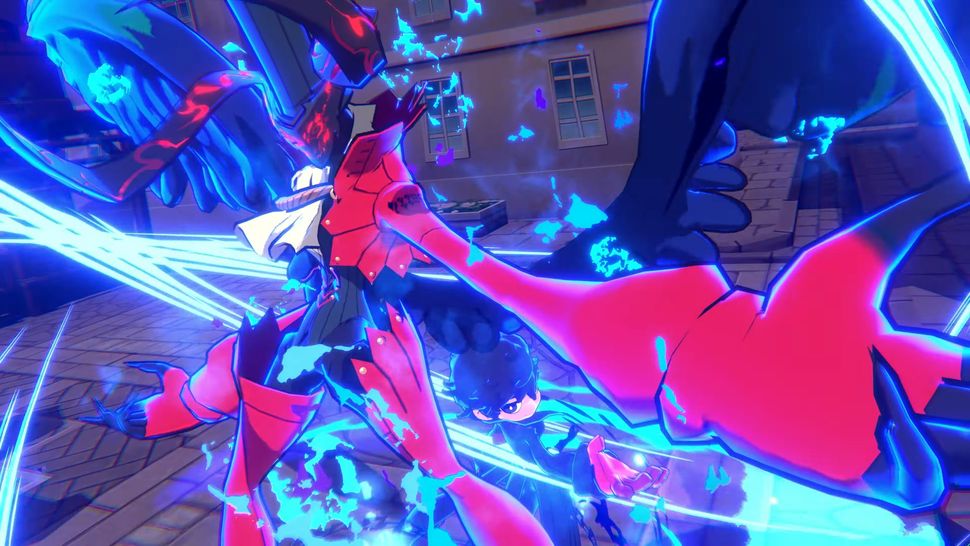 The Phantom Thieves reunite once more to steal the hearts of evil in Persona 5 Tactica, a strategy-RPG spin-off of Persona 5. The Phantom Thieves find themselves trapped in a parallel dimension where its citizens are living in fear of tyrants.
Help these people break from the shackles of oppression in this by fighting back against their oppressors with new weapons, new Personas, and a mysterious new ally — Erina the revolutionary.
Warhammer Age of Sigmar: Realms of Ruin (November 17, 2023)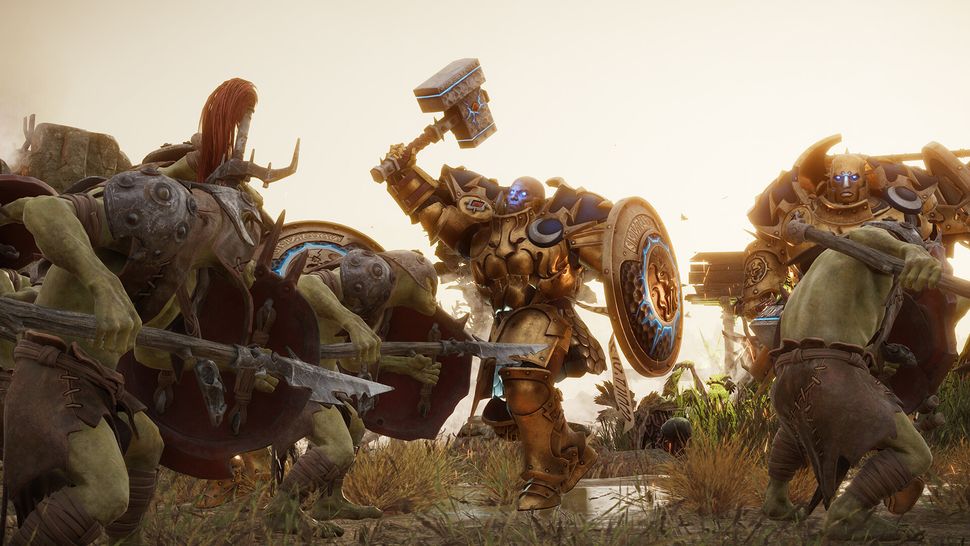 Warhammer Age of Sigmar: Realms of Ruin is an upcoming real-time strategy game created and published by Frontier Developments. You play as the warlord of one out of four powerful factions and your goal is to embark on an epic campaign to defeat the rival factions and conquer the Realm of Ghur.
Worldless (November 21, 2023)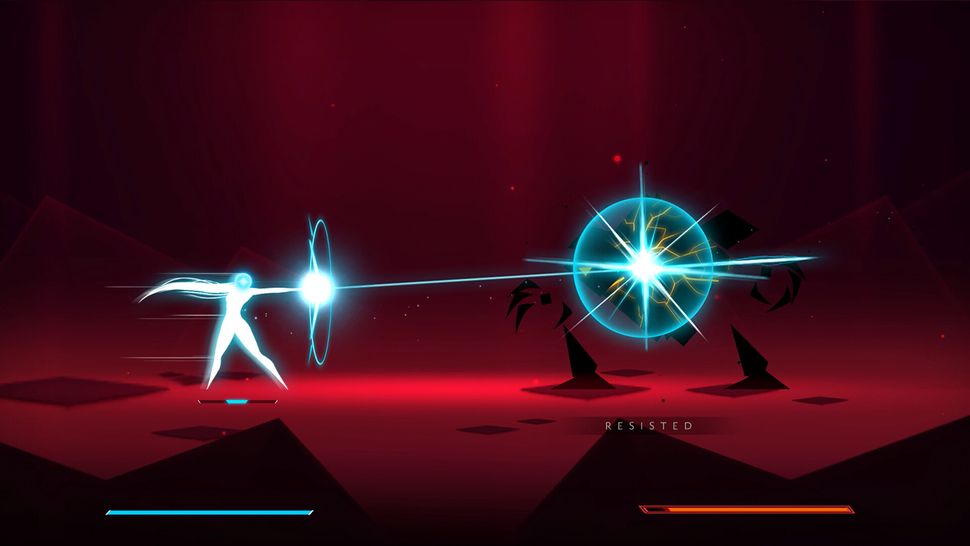 Worldless is a 2D-sidescroller with turn-based combat developed by Noname Studios and published by Coatsink. Set during a time when the laws of reality have to be set in stone, players will embark on a mystical adventure where they will witness new lifeforms take shape and battle against malformed entities for the right to transcend into a higher place of existence.
Avatar: Frontiers of Pandora (December 7, 2023)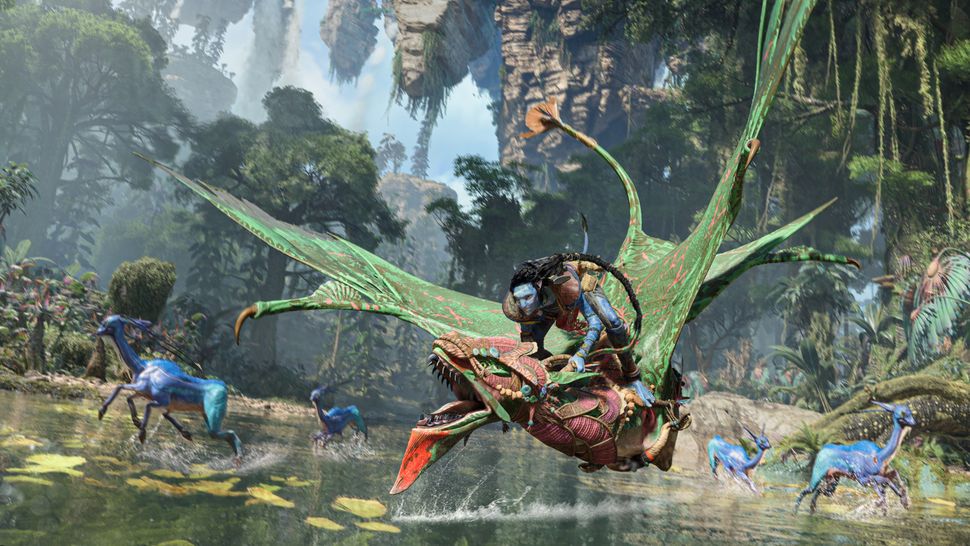 Avatar: Frontiers of Pandora is an upcoming first-person action-adventure game based on James Cameron's world-famous Avatar movie series. You play as a Na'vi, a member of a tribal race of aliens residing on the vivid moon of Pandora. For fifteen years, you have been a slave of the human-run RDA corporation to be their personal attack dog, but you have been freed by your fellow Na'vi.
Now you must learn to reconnect with your race after being isolated from them for so long and protect the Na'vi from being enslaved by the RDA like you were.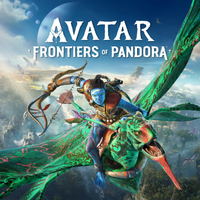 Avatar: Frontiers of Pandora
Embrace your Na'vi heritage and save your people from the evil forces of the RDA corporation in Avatar: Frontiers of Pandora. Explore the savage yet wonderous Western Frontier in an epic single-player campaign or with a fellow Na'vi in two-player co-op.
Pre-order at: Xbox

Warhammer 40,000: Rogue Trader (December 7, 2023)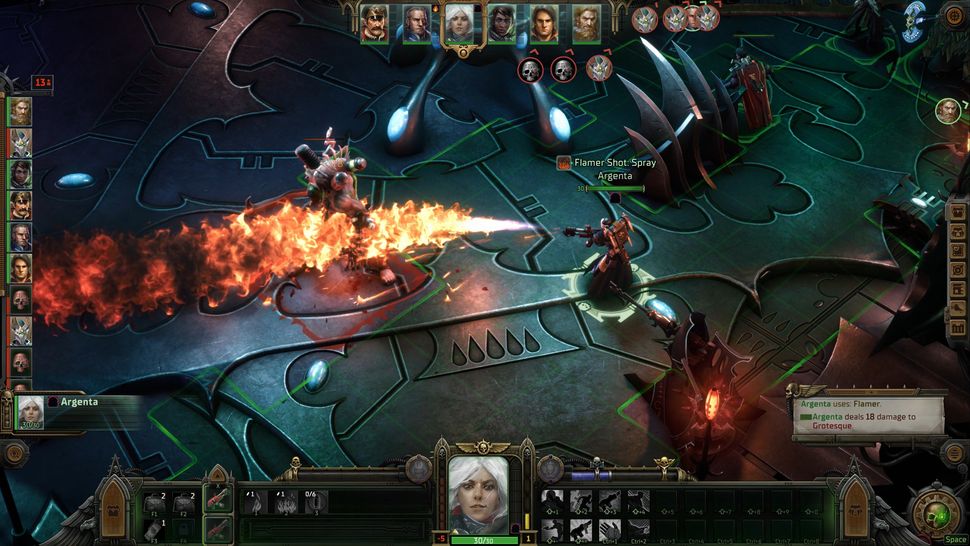 Warhammer 40,000: Rogue Trader is an upcoming cRPG created and published by Owlcat Games. You play as Rogue Traders, a group of freelance explorers, soldiers, and merchants who serve the Imperium of Man.
Your goal is to travel across the universe and fulfill sacred missions of conquest or trade in the name of the God Emperor. However, you may also have the choice of consorting with the enemies of Man for the greater good or be tempted to betray them for the glory of Chaos.
Warhammer 40,000: Space Marine 2 (Winter 2023)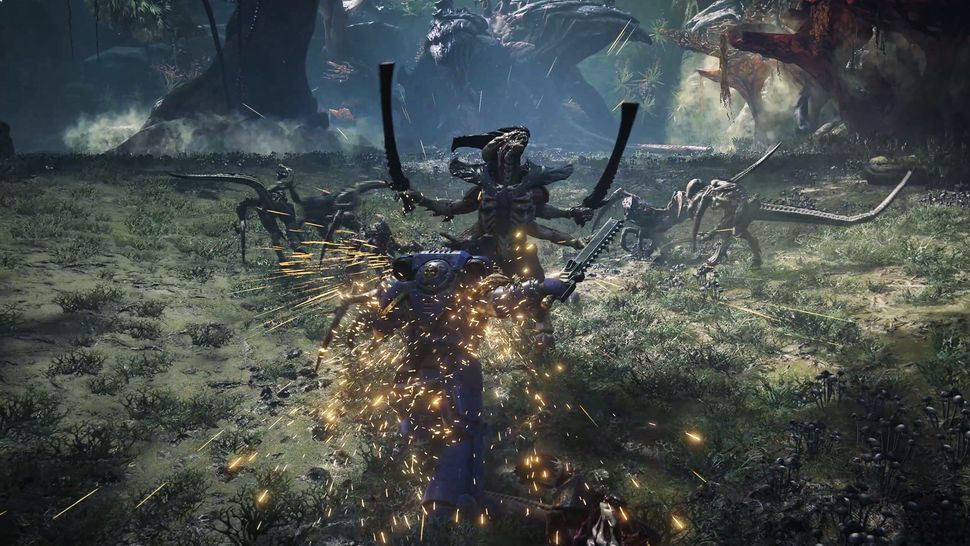 Warhammer 40,000: Space Marine 2 is the long-awaited sequel to the cult action game set in the grim dark future of the Warhammer 40,000 franchise. Players will once again assume the role of Captain Titus, as he leads the Imperium's finest Space Marines into battle against the ravenous Tyranids.
Baldur's Gate 3 (2023)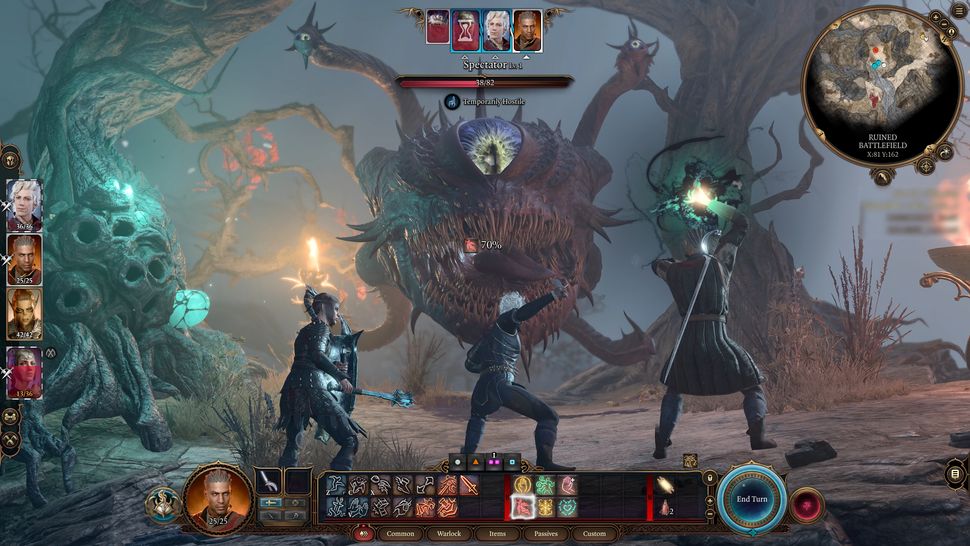 It has been announced at Gamescom 2023 that Baldur's Gate 3 will soon be coming to Xbox Series X|S consoles sometime in 2023. Baldur's Gate 3 is an RPG set within the Dungeons & Dragons universe and tasks players to go on a quest across the Forgotten Realms to cure themselves of an infection that's slowly turning them into a monster.
Will you strive to purge yourself of the evil corrupting your soul, or will you give in and embrace the darkness within to obtain absolute power?
Lil' Guardsman (2023)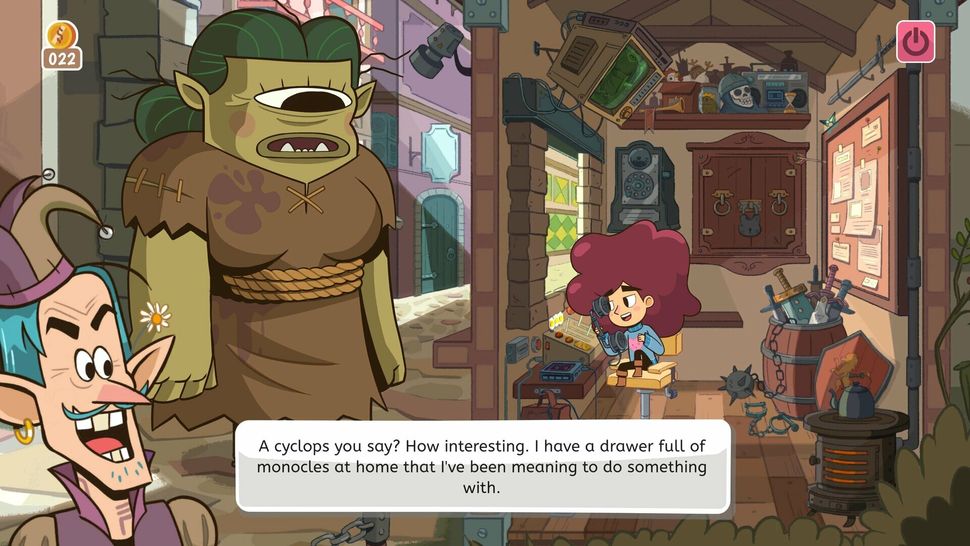 Lil' Guardsman is a point-and-click adventure game developed by Hilltop Studios and published by Versus Evil. You play as Lil, a 12-year-old child that has been given the task of watching over their father's guard shed and deciding which citizens will be let inside the kingdom's walls and who will be arrested for trespassing.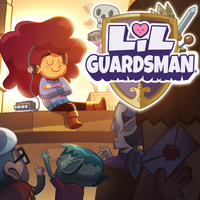 Lil' Guardsman
Become a guard and decide who shall be granted entry into your kingdom in Lil' Guardsman. Interrogate over 100 characters including humans, elves, goblins, cyclopes, and more fantastical creatures, and judge if they are worthy of passing through or be sent to the dungeon for trespassing.
Pre-order at: Xbox
Prince of Persia: The Lost Crown (January 18, 2024)