New Xbox games: Upcoming Xbox Series X|S and Xbox One games coming in 2022 and beyond
The best of Xbox One and Xbox Series X|S releases dropping in 2022.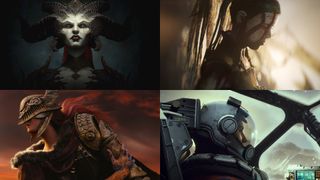 (Image credit: Windows Central)
Ever since the Xbox Series X|S launched in 2020, Microsoft has provided audiences with a healthy supply of stellar titles that have enriched the video game industry to new heights. These video games have ranged from AAA blockbuster epics that push the hardware capabilities of the Series X to its limits or humble indie titles that evoke nostalgic memories with pixel-art inspired visuals and thought-provoking stories.
As 2022 rolls on, the Xbox platform continues to expand its library with more exciting games. With so many titles in the works, it can be tricky to keep track of them. And that's without mentioning the plethora of rumors surrounding unannounced games for Xbox consoles.
As such, we at Windows Central will help you out by highlighting the latest upcoming AAA and indie games confirmed to release for Xbox One, Xbox Series X, and Xbox Series S. With this list, you can stay up to date on what's to come and not miss out on potentially playing the best Xbox games these platforms have to offer.
New releases
Deathloop (Sept. 20, 2022)
At the 2022 Tokyo Game Show, Microsoft announced that Arkane's time-bending first-person shooter, Deathloop, will finally come to Xbox consoles now that its one-year exclusivity deal on the PlayStation 5 has ended.
You play as Colt, an assassin stranded in a time loop on a remote island called Blackreef. To break free of his temporal prison, Colt must track down and kill targets across the island while avoiding being hunted by his rival Julianna.
Hardspace: Shipbreaker (Sept. 20, 2022)
Hardspace: Shipbreaker, the salvaging, zero-g space simulator, will finally be heading to Xbox home consoles. Set off to the vacuum of space and use your engineering skills and cutting-edge technology to salvage abandoned spaceships for massive profit. Be warned, you must exercise extreme when handling broken ships otherwise, fatal accidents can occur.
Soulstice (Sept. 20, 2022)
Soulstice is an upcoming action game developed by Reply Game Studios and published by Modus Games. You play as Briar and Lute, a pair of sisters who have been transformed into super-soldiers called "Chimera" to protect humanity from evil spirits known as "Wraiths." With Briar's brute strength and Lute's magic powers, you will explore the Holy Kingdom of Keidas, discover hidden truths about the Order that created these sisters, and put these haunting Wraiths to eternal rest.
Serial Cleaners (Sept. 22, 2022)
Serial Cleaners is a single-player, stealth-focused crime game developed by Draw Distance and published by 505 Games. You play as four professional cleaners working for the mob, taking on the bloodiest and most dangerous jobs the criminal underworld has to offer.
The DioField Chronicle (Sept. 22, 2022)
The DioField Chronicle is an upcoming strategy RPG from Square Enix. The story is set in the realm of Rowetale, which is currently the midst of a war between the Empire and the Alliance. Take control of the Blue Fox Mercenaries and use their special skills and magic to fight back the Empire in battles that mixes turn-based strategy with real-time combat.
Release dates confirmed
Brewmaster: Beer Brewing Simulator (Sept. 27, 2022)
Craft and produce beer in Brewmaster: Beer Brewing Simulator, developed by Auroch Digital and Fireshine Games. Learn the tricks of the trade, create original beer recipes, and put your skills to the test in competitions to become the ultimate Brewmaster.
Grounded (Sept. 27, 2022)
Grounded will finally leave early access this September. Grounded is an action-adventure game where you and your friends are suddenly shrunken to the size of insects and are trapped in your backyard. To survive, you must learn how to craft shelters, live off the land, and defend yourself against terrifying bugs like spiders, ants, stinkbugs, and more.
The full release will grant players access to the entire backyard, with new biomes to explore, bigger bugs to fight, new storyline quests, and much more.
Hokko Life (Sept. 27, 2022)
Hokko Life is a cute community life simulator developed by Wonderscope and published by Team17. You are a new resident of a peaceful village called Hokko, and you came here to start a new life. With your newly inherited workshop, you will build and craft new homes and buildings for the people of Hokko and turn this quaint little village into a bustling, thriving town where everyone can be happy.
Moonscars (Sept. 27, 2022)
Moonscars is a side-scrolling Metroidvania developed by Black Mermaid and published by Humble Games. Set in a dark fantasy world, you play as Grey Irma, a fierce warrior, on a quest to seek out the mysterious Sculptor and learn her forgotten history. Brave the depths of a ruined, shadowy land, discover dark secrets that could enhance your abilities, and sharpen your skills to defeat unforgiving adversaries that haunt your steps.
Lemon Cake (Sept. 30, 2022)
Lemon Cake is a farming and cooking simulator developed and published by Cozy Bee Games. You have been put in charge of a run-down and possibly haunted bakery, and it is your job to get it back up and running. Use the greenhouse to grow essential baking ingredients, cook the finest pastry goods in the kitchen, and serve hungry customers looking for a relaxing establishment in which to unwind.
Overwatch 2 (Oct. 4, 2022)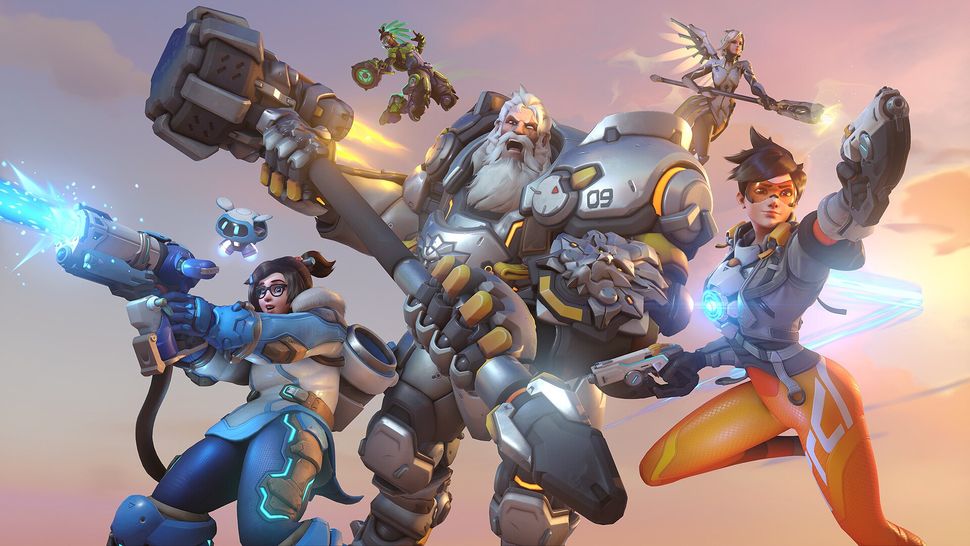 Soon, heroes will rise again in Overwatch 2. This free-to-play sequel to the award-winning hero shooter, Overwatch, will build upon the foundations of its predecessor with new maps, new heroes to play as, and a new PvE mode where you protect the world from evil forces.
No More Heroes III (Oct. 11, 2022)
The cult hack 'n' slash series, No More Heroes, makes its grand return to Xbox consoles with its latest entry, No More Heroes III. Our eccentric assassin otaku, Travis Touchdown, is back and has been called out of retirement to defend the Earth from a gang of evil, self-proclaimed, alien "superheroes" led by the mad Prince FU.
Armed with his trusty Beam Katana, a repertoire of wrestling moves, and the all-new Death Glove, Travis must carve his through these intergalactic killers and reach the top of the Galactic Superhero Rankings to save the world.
Dyson Sphere Program (Oct. 13, 2022)
Dyson Sphere Program is a base-building simulator developed by Youthcat Studio and published by Gamera Games. Set in the far future, you play as a space engineer whose goal is to create a Dyson Sphere, a moon-sized mega-factory capable of farming energy from stars and providing humanity with limitless resources.
A Plague Tale: Requiem (Oct. 18, 2022)
A Plague Tale: Requiem is the next installment in the Plague Tale franchise, and it's launching directly onto Xbox Game Pass in 2022. A Plague Tale: Requiem is a next-gen-only affair, following Amicia and Hugo on an all-new quest in a plagued, infested world.
Warhammer 40,000: Shootas, Blood & Teef (Oct. 20, 2022)
From the team that brought you Guns, Gore, & Cannoli comes Rogueside's next bloodstained, side-scrolling shooter, Warhammer 40,000: Shootas, Blood & Teef. Take control of a gun-crazed Ork from the Warhammer 40K universe and embark on a violent campaign across the planet of Luteus Alpha. Chop and shoot everything in your way including humans, Genestealer Cultists, and even other Orks to rescue your precious squig from Warboss Gutrekka.
Gotham Knights (Oct. 21, 2022)
Gotham Knights is an upcoming, open-world action-adventure title set after the events of Batman: Arkham Knight. Batman has died, and the criminals of Gotham City waste no time taking advantage of his demise by wreaking havoc across the city. Now it falls upon the Bat Family; Robin, Red Hood, Batgirl, and Nightwing to carry on Batman's mission and bring these villains to justice.
New Tales from the Borderlands (Oct. 21, 2022)
New Tales from the Borderlands is a narrative-adventure game set in the wacky and chaotic Borderlands universe. In the war-torn world of Promethea, you play as three downtrodden citizens named Anu, Octavio, and Fran as they get swept in the craziest adventure of their lives. You will outrun hordes of psychopaths, face down giant monsters, and outwit corrupt corporations in an action-packed thrill ride where all your decisions determine the outcome.
Persona 5 Royal (Oct 21, 2022)
Atlus' critically acclaimed Persona franchise is finally coming to Xbox, starting with the most recent entry, Persona 5 Royal. Persona 5 Royal tells the misadventures of the Phantom Thieves, a group of teenagers who have the power to summon physical incarnations of their personality called Personas.
With their gifts, they travel to an alternate dimension where the twisted desires of humans manifest into horrific monsters and fight them to reform the hearts of the corrupt.
Scorn (Oct. 21, 2022)
Scorn is an upcoming horror title that leans heavily into H.R. Giger's art styles to create its grotesque world. Not a huge amount is known about the game besides the fact that it is firmly survival horror, set in a first-person, and is exclusive to Xbox Series X and PC.
Mount & Blade II: Bannerlord (Oct. 25, 2022)
Mount & Blade II: Bannerlord is an open-world action-RPG with strategy elements developed and published by TaleWorlds Entertainment. Set in the world of Calradia, this land is rife with war and chaos. Amidst this maelstrom, you will rise from obscurity to build your army and conquer the warring factions to bring order back to Calradia under your rule.
Gunfire Reborn (Oct. 27, 2022)
Gunfire Reborn is a cute but deadly roguelike first-person shooter created by Duoyi Games. Play as adorable animal warriors and blast your way through procedurally generated levels to beat up bad guys and collect dozens of guns and magic scrolls to beat up bigger baddies.
Signalis (Oct. 27, 2022)
Signalis is an upcoming, retro-styled survival horror game developed by rose-engine and published by Humble Games and PLAYISM. Set in a dystopian future, you play as an android Replika named Elster. While sleeping in cryo-stasis, he is violently woken from her slumber as the spaceship she is riding in crash lands on an unknown frozen planet.
Now Elster must escape the wrecked ship, explore an abandoned research facility for clues on how to leave this dead world, and avoid getting ripped apart by the cosmic horrors lurking within it halls.
Star Ocean: The Divine Force (Oct. 27, 2022)
Star Ocean: The Divine Force is a brand-new adventure in the long-running JRPG franchise, Star Ocean. The story follows the trials and tribulations of two protagonists — Raymond, a space-faring merchant who has crash-landed on a backwater planet named Aster IV. And Laeticia Aucerius, the Crown Princess of the Kingdom of Aucerius, the largest kingdom of Aster IV.
Together, Raymond and Laeticia will embark on an epic journey where they will explore the wondrous vistas of Aster IV. They will meet a cast of colorful characters and battle fearsome villains to determine the fate of the Aucerius Kingdom and beyond.
Call of Duty: Modern Warfare II (Oct. 28, 2022)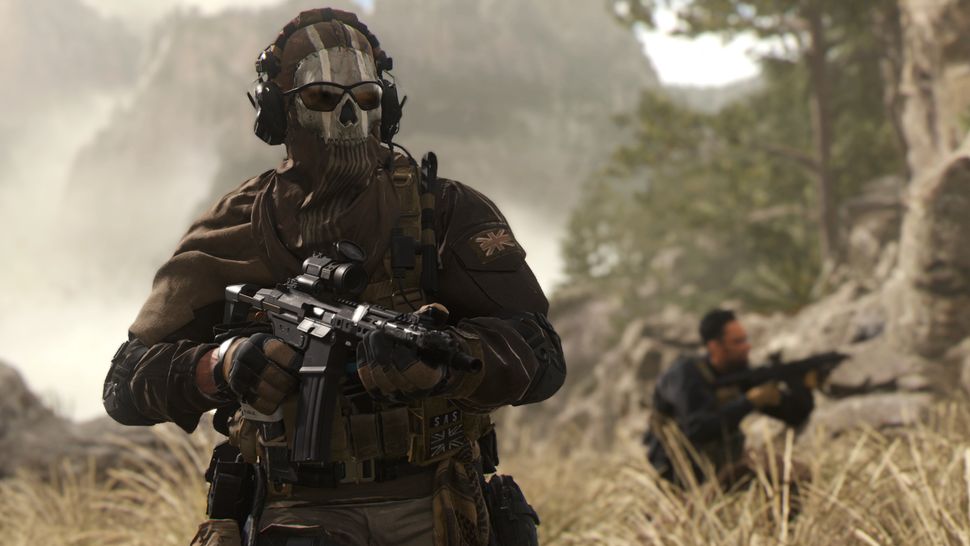 Call of Duty: Modern Warfare II is a sequel to Call of Duty: Modern Warfare (2019), a reboot of the critically acclaimed first-person shooter franchise of the same name. Set after the events of the previous game, this entry will follow the exploits of special ops unit Task Force 141 as they strive to defend the world from terrorist threats.
Ghost Song (Nov. 3, 2022)
Ghost Song is a sci-fi Metroidvania side-scroller developed by Old Moon and published by Humble Games. You play as a Deadsuit, an android built for combat who is stranded on the desolate moon of Lorion, with no recollection as to how they got there. Now, they must find a way to escape this wasteland, discover ancient secrets within the moon's depths, and battle unspeakable, horrific creatures.
The Chant (Nov. 3, 2022)
The Chant is a third-person horror game developed by Brass Token and published by Prime Matter. The story is set on a remote island that has been advertised as a spiritual retreat, but when you decide to pay a visit, things go south in a heartbeat.
A group chant accidentally opens a portal to The Gloom, a parallel dimension that feeds off terror and transforms living beings into monsters. To survive, you must dodge the beasts from The Gloom, uncover this island's history, and band the remaining survivors together before they are consumed.
Humankind (Nov. 4, 2022)
Humankind is a turn-based strategy game developed by Amplitude Studios and published by Sega Europe. You are the leader of a small civilization, and it is your goal to raise your people up from their humble beginnings in ancient times to a mighty empire that controls the modern day. Along the way, you will have to make difficult decisions that will change the course of history and make tremendous sacrifices to save your people from neighboring conquerors.
Skull and Bones (Nov. 8, 2022)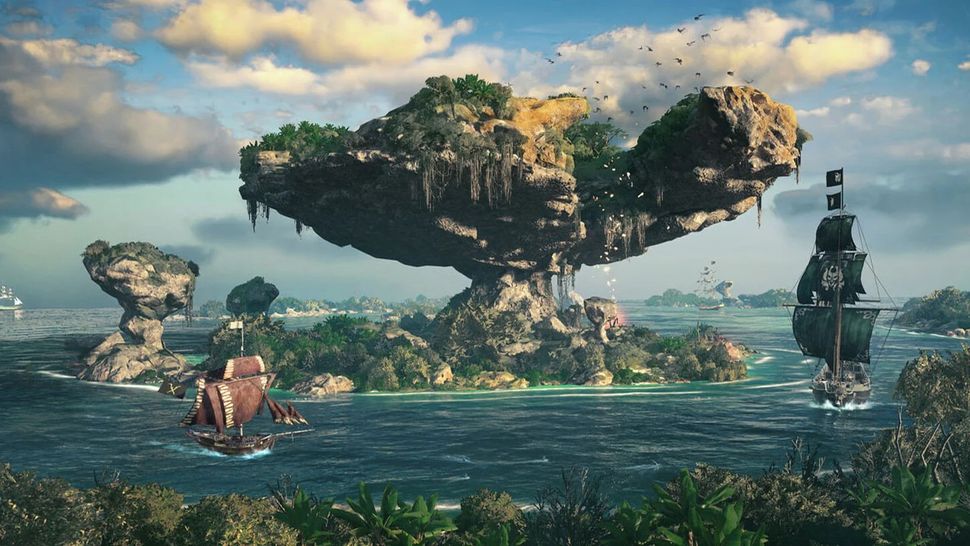 Skull and Bones is a pirate adventure game from Ubisoft, the creators of the Assassin's Creed franchise. In this game, you get to create your own pirate captain and traverse the Indian Ocean during the Golden Age of Piracy. You will need to manage your crew's morale, explore uncharted islands, and engage in naval battles with rival pirates to become the most infamous pirate the world has ever seen.
Sonic Frontiers (Nov. 8, 2022)
Sonic Frontiers is the latest mainline title in SEGA's long-running franchise starring their speedy mascot, Sonic the Hedgehog. While searching for the magical Chaos Emeralds, Sonic finds himself stranded on the mysterious Starfall Islands. To find a way back home, Sonic must explore this new frontier to uncover its secrets and protect its strange inhabitants from a mechanical threat.
Microsoft Flight Simulator 40th Anniversary Edition (Nov. 11, 2022)
Microsoft is celebrating the 40th anniversary of its longest-running franchise with Microsoft Flight Simulator 40th Anniversary Edition. This special edition will contain all the aircraft from the base game and new ones to pilot such as the Bell-407 helicopter, the Airbus A310 airliner, and even the Pelican from the Halo franchise as a free add-on.
Goat Simulator 3 (Nov. 17, 2022)
Goat Simulator 3 is a sequel to Goat Simulator, a strange sandbox game where you play as a goat causing all sorts of comedic mayhem and destruction. Like its predecessor, you will once step into the hooves of a goat and terrorize the local neighborhood for laughs and giggles, except this time you will get team up with other goats in 4-player co-op, both online and offline for four times the chaos.
The Dark Pictures Anthology: The Devil in Me (Nov. 18, 2022)
The Devil in Me is the latest chapter in Supermassive Games' Dark Pictures Anthology series of horror games. You play as a group of documentary filmmakers who have been invited to visit a modern-day recreation of serial killer H.H. Holmes' "Murder Castle." Sensing the opportunity for an excellent story to film, they decide to visit the castle, but little do they know their trip will soon turn into a living nightmare that could cost them their lives.
Evil West (Nov. 22, 2022)
Evil West is an upcoming third-person shooter developed by Flying Hog Wild and published by Focus Home Entertainment. The Wild West is being terrorized and desecrated by a horde of blood-sucking vampires, and you are America's last line of defense. Armed to the teeth with guns, gadgets, and a lightning-powered gauntlet, it is up to you to slay these undead abominations and save the United States from becoming a land of the dead.
Gungrave G.O.R.E. (Nov. 22, 2022)
Microsoft is celebrating the 40th anniversary of its longest-running franchise with Microsoft Flight Simulator 40th Anniversary Edition. This special edition will contain all the aircraft from the base game and new ones to pilot such as the Bell-407 helicopter, the Airbus A310 airliner, and even the Pelican from the Halo franchise as a free add-on.
Pentiment (November 2022)
Pentiment is narrative-focused adventure game set in 16th century Bavaria. This game tells the story of Andreas Maler, a journeyman artist who unintentionally gets himself entangled in a series of murders, scandals, and political intrigue.
Slime Rancher 2 (Fall 2022)
Slime Rancher 2 is a sequel to Mononi Park's cute, open-world adventure game where you raise a farm of adorable slimes. Our protagonist, Beatrix LeBeau, continues her adventures across the galaxy as she explores uncharted lands filled with ancient unsolved mysteries and new slimes to collect.
The Callisto Protocol (Dec. 2, 2022)
The Callisto Protocol is a brand-new, upcoming survival horror game developed by Striking Distance Studios. The dev team is led by Glen Schofield, one of the original creators of Dead Space. You play as Jacob Lee, an inmate of Black Iron Prison, a maximum-security prison built on one of Jupiter's moons, Callisto.
One day, a mysterious epidemic occurs within the prison and is horrifically mutating all the inmates and staff into insanity-driven monsters called Biophage. Jacob Lee must find a means to escape the doomed prison and uncover dark secrets behind the company running the place, the United Jupiter Company.
Hello Neighbor 2 (Dec. 9, 2022)
Hello Neighbor 2 is a sequel to the popular indie stealth horror game Hello Neighbor. You play as a journalist who has moved to the small town of Raven Brooks to uncover an unsolved mystery surrounding a suspicious, mustachioed gentleman known as the "Neighbor." However, he isn't the only shady character in this town as the rest of its citizens are all acting strange and keeping secrets they don't anybody, especially you, to find out ...
Crisis Core: Final Fantasy 7 Reunion (Dec.13, 2022)
Crisis Core: Final Fantasy 7 Reunion is an upcoming remaster of Crisis Core: Final Fantasy VII, an action RPG prequel to the iconic JRPG. This game tells the story of Zack Fair, a young SOLDIER who was a minor yet pivotal character in the original Final Fantasy VII. Crisis Core follows Zack's journey from his introduction to the Shinra organization, meeting Sephiroth and Cloud, and chasing down the renegade SOLDIER known as Genesis.
High On Life (Dec. 13, 2022)
High On Life is a strange first-person shooter brought to you by Justin Roiland, the creator of the hit animated series, Rick and Morty. Humanity is under attack as an alien cartel has been kidnapping people and using their bodies as drugs. Now it's up to you to rescue them by teaming up with quirky talking guns and take out Garmantuous's gang of thugs.
Afterimage (Winter 2022)
Afterimage is a side-scrolling Metroidvania developed by Aurogon Shanghai and published by Modus Games. This game takes in Engardin, a magical world filled with wonder, danger, and mystery. As an adventurer, you will set forth to discover the origins of Engardin, make friends on your travels, and battle corrupted beings preying on the weak and helpless.
Flashback 2 (Winter 2022)
The Flashback 2 is an upcoming cinematic platformer developed and published by Microids. Taking place many years after the original game, intelligence agent Conrad and his allies are once again called to action as the evil alien shapeshifters known as the Morphs have returned to enact their revenge and conquer Earth.
God of Rock (Winter 2022)
God of Rock is a rhythm/fighting game hybrid developed by Modus Studios and published by Modus Games. The God of Rock has gathered the greatest and craziest musicians in the universe for an epic tournament to determine who rules Rock 'n' Roll. Beat down the competition by timing your attacks to the rhythm and perform harmonious attacks to knock your opponent's game off and blow their mind.
Inkulinati (Winter 2022)