The best Xbox games of all time: Our top picks you should play in 2022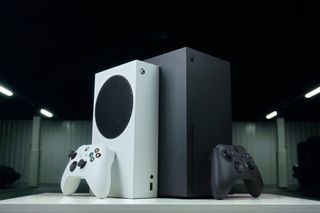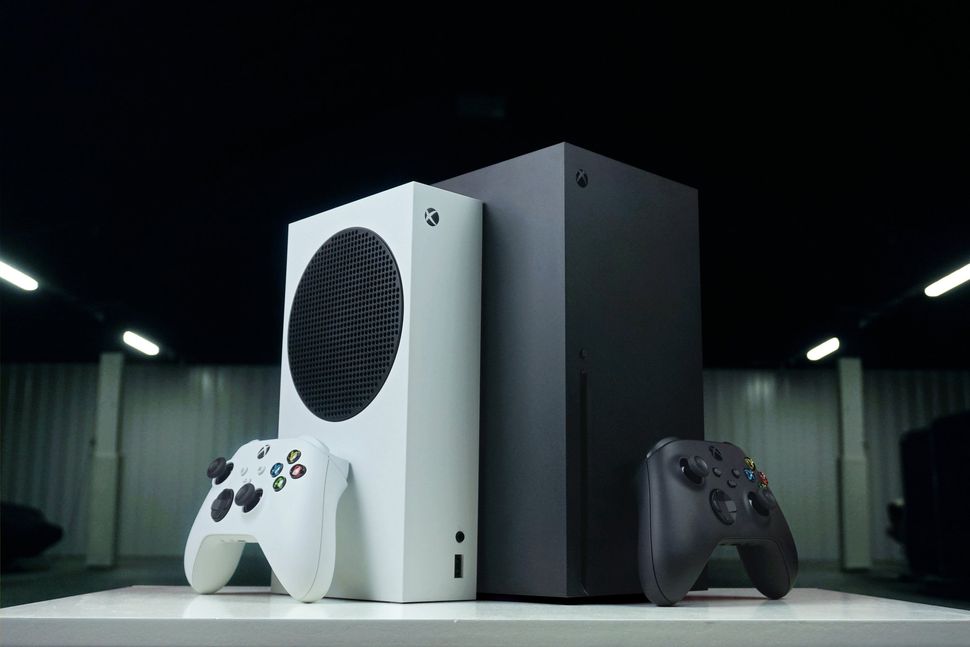 (Image credit: Matt Brown | Windows Central)
What are the best Xbox games of all time? That's a great question. Since the original Xbox launched all the way back in 2001, Microsoft and its partners have published thousands of games across the four major generations of the system. From the original Xbox, to the Xbox 360, to the Xbox One X and Xbox One S, and now, the Xbox Series X and Xbox Series S. As of 2022, there are hundreds of incredible games you can experience from all four console generations on the Xbox Series X and Series S thanks to Microsoft's heavy investment in backward compatibility. With that in mind, here are our current picks for best of the best Xbox games currently available on the latest-gen Xbox platforms, as well as a look at some of the best classics of all time on the Xbox 360.
Best Xbox One, Xbox Series X, and Series S games 2022
We've bundled our picks for best Xbox One and best Xbox Series X, Xbox Series S games into a single list for the time being since the lineup of next-gen exclusive games is still very small. We expect that in the next couple of years, the amount of games exclusive to the more powerful Xbox Series X and Series S will swell, justifying a separate list entirely. Until then, though, know that all of the best Xbox One games are fully playable on Xbox Series X and Series S thanks to pervasive backward compatibility. There's also a list of backward compatible Xbox 360 and original Xbox games that work on the new systems too. We've collated our picks for best Xbox 360 games further below.
These games were chosen for their quality, universal praise, and popularity among the Windows Central editorial team. These are the games from the biggest genres that represent the upper echelons of what it truly means to be a "best Xbox game," which isn't always necessarily "most expensive Xbox game." Even smaller-budgeted games can dig deep and reach high in terms of fun, with Minecraft as a very clear example. We've also added some editor's picks further below for games that are either from smaller genres or deserve an honorable mention. These are our top picks for best Xbox games you can play today.
The Witcher 3
Best Xbox game overall
The Witcher 3: Wild Hunt is a legendary action RPG set in a dense and meticulously crafted open world. You play as Geralt of Rivia, from a sect of warrior monks known as Witchers.
The world of The Witcher is teeming with beasts, evil spirits, curses, and dark magic owing to an event called the Conjunction of the Spheres, which allowed demonic entities to slip between dimensions. As a result, it's up to Geralt and his kin to travel the land, dispatching everything from undead creatures to draconic beasts to protect human civilization. Witchers don't work for free, though.
The Witcher 3 takes place in the midst of a large war between the Nilfgaardian Empire from the south, and the Northern Realms. Geralt's unique position as a master swordsman, accomplished alchemist, and expert occultist sees him keep all sorts of strange company, from simple townsfolk to kings and archwizards. Geralt is naturally caught in the political crossfire between the disparate nations of the North and the Nilfgaardian invaders, all while tracking his missing adopted daughter, Ciri, who seems caught up in some deadly intrigue of her own.
The Witcher 3's open world is densely constructed with love and care, with rich quests dotted all over the landscape. Some of The Witcher 3's main quests are among the most memorable experiences in recent gaming memory, which can stretch out for dozens upon dozens of hours.
The Witcher 3's combat revolves around a combination of graceful swordsmanship and self-enhancing potions. As a Witcher, Geralt is uniquely resistant to toxins and poisons that would kill a regular human. Geralt can utilize these concoctions to enhance his prowess in battle, and enhance you must if you are to overcome some of the game's more powerful enemies and bosses.
Your decisions can affect the path Geralt takes throughout the story, and ultimately shape the fate of the kingdom. What role does Geralt's former lover Yennefer have in the war? What is the ghostly Wild Hunt, and what do they want? Why does Ciri flee? The answers to all of these mysteries and more are revealed as you weave through the game's intricate plot.
The Witcher 3 is easily among the best Xbox games of all time, if not the best Xbox game of all time.
DOOM Eternal
Best Xbox shooter
DOOM Eternal (Xbox)
Reasons to buy
+
Exciting fast-paced FPS combat
+
Gorgeous visuals with great performance
+
Challenge modes and modifiers add replayability
Reasons to avoid
-
Multiplayer "Battlemode" is weak
-
Platforming aspects could be better
DOOM Eternal is a relentless smorgasbord of demon-shredding violence, and we're here for every meaty second. Set in a near-future world where Mars has been colonized and advanced tech is commonplace, you play as the Doom Slayer, an inter-dimensional warrior whose only motivation is to end the encroaching forces of hell from taking over the universe.
Building on DOOM's classic legacy, DOOM Eternal is a fast-paced first-person shooter where every action counts. The wide variety of enemies, environments, and weaponry invites playstyle creativity, as you rip and tear your way across the cosmos.
DOOM Eternal has a linear level-based structure but comes with post-game modifiers and challenge modes that add variety and replayability. The game even has a multiplayer feature called Battlemode, pitting two demon players against a single DOOMguy, which may be worth exploring for some players. DOOM Eternal also has a beefy campaign DLC dubbed "The Ancient Gods," with a second part launching in 2021. DOOM Eternal is in a competitive genre, but easily makes the grade as one of the best Xbox games of all time.
Dark Souls Remastered
Best Xbox RPG
Dark Souls Remastered (Xbox)
Reasons to buy
+
Highly customizable RPG systems for varied playstyles
+
An incredibly immersive world that defies expectations at every turn
+
Beefy experience that is highly replayable
Reasons to avoid
-
Difficulty curve for newcomers can be unforgiving (but it's honestly part of the fun)
Dark Souls Remastered is a timeless, genre-defining action RPG with abyssal depth and unrelenting complexity, wrapped in what is arguably one of the greatest video game worlds ever made.
Set in a ruined world, you embark upon a hallowed journey to restore the land to its former glory. The dead roam the lands, and all manner of horrific beasts, fallen dragons, and malevolent spirits stand between you and victory. Known for its punishing difficulty, Dark Souls' "remastered" incarnation tidies up elements of the original, while preserving the immersive combat and haunted locales in the process.
Dark Souls pulls no punches, but it's ultimately a very fair game, rewarding players who can navigate its labyrinthine world and opaque systems. Players who overcome its initial learning curve will discover a game that will sit among their most cherished gaming experiences, maybe ever.
Dark Souls is highly replayable thanks to its PvP systems, new game+ features, highly divergent playstyle options, and winding story that features multiple endings and quest outcomes. The Remastered version comes with two acclaimed DLC packs as standard which extends the game even further, giving you mountains of content to explore in a continuous, secret-laden world.
For those who have felt deterred by the difficulty, I implore you to stick with it, and maybe look up a spoiler-free beginner guide. You may just discover your next favorite game.
Monster Hunter: World
Best Xbox co-op game
Monster Hunter: World (Xbox)
Reasons to buy
+
Amazingly satisfying combat
+
Deep playstyle customization and progression
+
Epic monsters with iconic designs
Reasons to avoid
-
Co-op systems are convoluted
-
The learning curve is steep
Monster Hunter: World is a massive action RPG that revolves entirely around monster hunting, as you may have guessed. Set in a land known as the "New World," the Research Commission is exploring uncharted territory, charged with examining creatures that may be a threat to humanity or even the world itself. As a Hunter, your job is to defend the science effort from encroaching monsters, and dispatch mega-beasts that are powerful enough to potentially disrupt the entire ecosystem.
The Monster Hunter franchise is legendary for its iconic weapons, monsters, and unique combat. With over a dozen weapon classes and absurd amounts of playstyle customization, it's up to you how you undertake each monster hunt, which can be completed in teams of up to four players. The depth and sheer volume of activities easily makes World and its DLC, Iceborne, one of the best Xbox games on the market right now.
Monster Hunter: World's co-op systems are a bit convoluted to begin with (each player must experience story cutscenes solo before being able to join a hunt in co-op), and the learning curve can be steep. But if you're willing to learn and look up some guides on YouTube (or even use our own Monster Hunter: World beginner's guide), you'll be hard-pressed to find a co-op game that is more rewarding.
Forza Horizon 5
Best Xbox racing game
Forza Horizon 5 (Xbox)
Reasons to buy
+
Massive open shared world gameplay
+
One of the best-looking games on any platform
+
Constant content updates
Reasons to avoid
-
Ranked multiplayer matchmaking can be slow
Forza Horizon has always been the racing game that everybody can enjoy, but for the fourth outing in the series, it kicked everything up a notch. It's the most ambitious entry yet with a vast shared world experience paired with weekly content updates to keep players entertained week in and week out.
It's a technical triumph, offering 4K HDR with a 60 FPS frame rate and an almost entirely destructible environment. Plus, thanks to Microsoft initiatives like Game Pass and Play Anywhere, Forza Horizon 5 is accessible to more players than ever before.
Forza Horizon 5 takes players to a vast and meticulous Mexico-inspired landscape, complete with desert fields, tropical undergrowth, and coastal climbs.
Red Dead Redemption 2
Best Xbox open-world game
Red Dead Redemption 2 (Xbox)
Reasons to buy
+
Meticulous hand-crafted open-world sandbox
+
Tons of activities, missions, and story beats to experience
+
Satisfying gunplay
Reasons to avoid
-
Movement handling could be smoother
Red Dead Redemption 2 is an utterly essential open-world action game set in the twilight years of the Wild West. You play as Arthur Morgan, a member of one of the last remaining outlaw gangs, as he evades capture and sets forth on building an honest life.
Red Dead Redemption 2 sets the standard for open-world gameplay and design, with a truly meticulous sandbox featuring dynamic weather, living urban areas, thick forests, and vast mountains.
Outside of the main story, Red Dead Redemption 2 has tons of side stories to experience, alongside various additional activities like fishing, hunting, and much more. Red Dead Redemption 2 will last you dozens of hours of play, and even more through the game's online sandbox mode.
What makes Red Dead Redemption 2 special above everything else is its industry-leading story delivery, with incredible character performances and engaging Hollywood-grade writing. This is one of those games that I would deem utterly essential for all new and veteran Xbox fans alike, given that it may arguably be the best Xbox game of all time, depending on who you ask.
Resident Evil 2
Best Xbox horror game
Resident Evil 2 (Xbox)
Reasons to buy
+
Great visuals and atmospherics
+
Intriguing story with updated lore elements
+
Satisfying gunplay
Reasons to avoid
-
Brief experience, at around 4-6 hours
-
Limited replayability
Resident Evil 2 was a landmark experience when it launched on PS1 back in the 90s, and it's a landmark experience all over again with its recent remake. Capcom rebuilt Resident Evil 2 from the ground up, paying homage to the bloodstained zombie-infested police station of the past while revitalizing the experience with modernized features. Resident Evil 2 was one of the best games back in the day, and now it's one of the best Xbox games all over again.
Resident Evil 2 takes place in the midst of a massive bio-catastrophe in the fictional town of Raccoon City as a deadly man-made virus spreads throughout the population, turning the deceased into flesh-craving zombies. You play as rookie cop Leon Kennedy, partnering up with Claire Redfield. To survive, you have to navigate the destroyed city, solving puzzles, and scavenging ammo, all while evading the city's legions of undead.
Resident Evil 2 isn't the meatiest experience out there, clocking in at around 6 hours max (although you can make it a tad longer by playing through the game as Claire). Regardless, it's great overall and worth experiencing for both veterans and horror newcomers.
Ori and the Will of Wisps
Best Xbox platformer
Ori and the Will of the Wisps (Xbox)
Reasons to buy
+
Precise platforming gameplay
+
Fun combat
+
Truly stunning visuals and music
Reasons to avoid
-
You won't want it to end
-
Might be too emotionally heavy for some
Ori and the Will of the Wisps is a truly stunning game in every respect. From the game's enchanting music score to the stunning visual treatment, every part of Ori is dripping with love and state-of-the-art craftsmanship, making it quite easily one of the best Xbox games out there.
Ori and the Will of the Wisps is a platformer at heart, although this new entry in the franchise evolves the game's combat mechanics in interesting ways, giving Ori a broader toolset to work with. Ori is a cat-like spirit you guide through the game on a quest to restore the purity and sanctity of an enchanted forest that is gradually being corrupted by some unseen force. Be warned, Ori and the Will of the Wisps is a bit of a tear-jerker owing to intensely clever and deeply emotional story delivery, which stands as a testament to Moon Studios' skill and thoughtfulness.
Ori and the Will of the Wisps launched in a bit of a rough state on Xbox, but as of this writing, it has been meticulously patched and polished to a mirror sheen finish. Ori is a masterpiece in the truest sense of the word, and a must-play game for every Xbox and PC owner.
INSIDE
Best Xbox puzzle game
INSIDE (Xbox)
Reasons to buy
+
Evocative audiovisual treatment
+
Thoughtful puzzle gameplay design
+
Truly memorable experience
Reasons to avoid
-
No replayability
-
Relatively brief
INSIDE is a truly remarkable game with striking art, dark ambient storytelling, and thoughtful platform-puzzle gameplay. This a must-play title even for those who aren't traditionally fans of the puzzle-style gameplay.
Set in a nightmarish dystopia, you guide an unnamed boy through a world where something is clearly very, very wrong. The story unravels in the background and environment as you guide your character through all sorts of obstacles, as unknown assailants try to halt your advance at every opportunity.
INSIDE tests your wits with a range of logic-oriented puzzles that stand between you and progression, but still interweave nicely with the game's twisted setting and characters. Many of the puzzles have story implications and hints, and it all ends in a truly bewildering conclusion that remains burned on my mind years after the fact.
INSIDE isn't the longest experience out there, but it is memorable and very affordable. INSIDE is a masterclass in puzzle design and ambient story-telling and remains a must-play experience for everyone on Xbox.
Surviving Mars
Best Xbox strategy and simulation game
Surviving Mars (Xbox)
Reasons to buy
+
Complex and engaging sim
+
Great visuals with good performance
+
Dozens of hours of fun
Reasons to avoid
-
Not much room for creativity and personalization
Surviving Mars is an addictive and satisfying strategy simulation game set on the famous red planet. Players must fund, chart, and develop a colonization effort on the Martian surface, conquering all the logistical and environmental challenges therein. Based on real-world proposed scientific solutions (and some high-tech sci-fi ones), Surviving Mars is a well-optimized simulation that can be played both with a controller and a mouse and keyboard on Xbox consoles.
After landing your initial probes, a swarm of drones will aid you with the construction of habitation pods for the eventual arrival of human colonists. Farming crops, managing supplies, and building trade routes with Earth are core to colonial success on the red planet but be warned: many, many things can go wrong.
Surviving Mars could do more to improve creativity within the designs of colonies, but Paradox announced in early 2021 that Surviving Mars will be getting more features and DLC after partnering with a new developer. The news that Surviving Mars will continue to receive new content makes this leading survival sim an even greater contender in our list of best Xbox games of all time.
Killer Instinct
Best Xbox fighting game
Killer Instinct (Xbox)
Reasons to buy
+
Large range of characters and customization
+
Stunning performance with great netcode
+
Free to play
Reasons to avoid
-
The game is no longer receiving updates
Killer Instinct is a legendary franchise that got something of a reboot back in 2013. Although it doesn't enjoy the mindshare of other fighting games like Super Smash Bros or Street Fighter, we love it for its unique emphasis on combo mind games, awesome netcode, and its wide array of eclectic characters.
In Killer Instinct, the meta revolves around outsmarting your opponent with clever combo-breaker and counter-breaker play. Learning character animations and which combo breakers to use forms the basis of the game's learning curve, which is accessible to play but difficult to master.
As great as Killer Instinct is, the game is sadly no longer receiving any updates from Microsoft. The game remains popular with a community of fans, however, who recently took the game to the top of the Twitch charts with a fan-built tournament.
Rocket League
Best Xbox sports game
Rocket League (Xbox)
Reasons to buy
+
Smooth performance
+
Lots of arenas and gameplay modes
+
Short gameplay rounds
Reasons to avoid
-
Matchmaking algorithms aren't great for competitive matches
Rocket League is what happens when you combine soccer and jet-powered RC racers in confined sci-fi stages. Here, your goal is to bash the ball into the opposing team's net, scoring points on the way to victory.
Heavily physics-based, Rocket League rewards those who take the care to master its nuances. The best players are those that master the game's more advanced moves, gliding through the air and wall riding. Rocket League enjoys a stable and dedicated player base, and quite easily sits among the best Xbox games of all time.
With tons of free updates, cross-platform play, and lots to unlock, Rocket League has kept millions hooked for years.
Minecraft Dungeons
Best Xbox game for kids
Minecraft Dungeons (Xbox)
Reasons to buy
+
Great combat and design
+
Piles of content and replayability
+
Features cross-play between Xbox, PC, Nintendo Switch, and PlayStation
+
Local co-op
Reasons to avoid
-
Promised cross-save systems are still missing
Minecraft Dungeons is an accessible four-player co-op title with infectious combat that will keep kids occupied for hours on end. It's also a great entry-point into gaming in general, with highly customizable difficulty settings making it suitable for gamers of all ages. While it was a bit slim at launch, the game has grown in content and replayability, making it easily one of the best Xbox games of its time.
Set in the famous blocky world of Minecraft, Minecraft Dungeons ditches the scavenging and crafting of the base game for something entirely combat-oriented. Battle huge hordes of Minecraft enemies while seeking out a massive array of unique items and loot as you grow your personal power.
Minecraft Dungeons' vast array of levels, new and improved end-game systems, and piles of playstyle customization makes Minecraft Dungeons a great action RPG in its own right. Throw in cross-play between Xbox and other systems, and it becomes a great game that everyone in the family can enjoy regardless of their favorite gaming device.
Call of Duty: Warzone
Best free Xbox game
Call of Duty: Warzone (Xbox)
Reasons to buy
+
Massive map with great gunplay
+
No pay wall
+
Cross-platform play
Reasons to avoid
-
Cross-play also means encountering PC-based cheaters
-
MASSIVE download
Warzone isn't the first attempt at a Call of Duty battle royale, but it's a big step forward and has quickly evolved into one of the biggest and best free to play titles of any genre on any platform. Unlike the previous Blackout mode attached to Call of Duty Black Ops 4, Warzone is independent of the main games, having already spanned the Modern Warfare and Black Ops Cold War releases. It also doesn't require either of these games to play. It's totally free and independent, which is good because the Call of Duty games are enormous downloads.
The idea is simple and the map is gigantic. You and your squad drop into Verdansk, loot for the best weapons and gear you can find, take out opponents, and survive long enough to be crowned the winner. It's battle royale 101. Warzone does have some unique touches though, such as a cash-based mode with respawns, as well as bounties while you're on the hunt.
Warzone also supports cross-play covering Xbox, PlayStation and PC, and this is both good and bad. The bad part is that on PC, Warzone has a real problem with cheaters, and that in turn spoils the good time on console where such hacks are virtually impossible. That aside, it's hard to believe that an experience this comprehensive is actually free to play.
Best Xbox 360 games 2022
The Xbox 360 is no longer on sale, but the platform remains alive thanks to Xbox One, Xbox Series X, and Xbox Series S backward compatibility. The full list of Xbox 360 backward-compatible games on Xbox One and Xbox Series X and Series S consoles details what games run on Xbox 360, as well as the more modern Xbox consoles.
The Xbox 360 launched in 2005 to positive critical reception and propelled Xbox into the forefront of the console market. The console enjoyed a successful run alongside its PS3 counterpart, spawning some of the best games of all time. We've rounded up our favorites below, and many of them are backward compatible and playable on the Xbox One, Xbox Series X, and Xbox Series S even today.
Elder Scrolls V: Skyrim
Best Xbox 360 game overall
Elder Scrolls V: Skyrim (Xbox)
Reasons to buy
+
Huge open world
+
Tons of player freedom
+
Hundreds of quests
+
Compatible on Xbox 360, Xbox One, Xbox Series S, and Series X
Reasons to avoid
-
Dialogue system is barebones
-
Main story could be better
Elder Scrolls V: Skyrim is a legend that speaks for itself, as thousands of players still return to it time after time even though an entire decade has passed since its release. The Nords' corner of Tamriel is filled with interesting characters to meet, unique stories to experience, dungeons and castles to conquer, and more.
Whether you want to roleplay as a tanky melee warrior, a sneaky backstabbing rogue, a master of the magic arts, or a mixture of everything, Skyrim gives you all the freedom you could ever want. Thanks to backwards compatibility and the Skyrim Special Edition, this great Xbox 360 game is not just among the best Xbox 360 games of all time, but now best Xbox One and best Xbox Series S, and X games too. It's also available with an Xbox Game Pass subscription thanks to the recent ZeniMax acquisition.
Skyrim is extended further on Xbox with player-made mods, that add new features, tweak visuals, and even add story content. Skyrim is, without a doubt, one of the best games ever made — and there's no reason you shouldn't be playing it.
Mass Effect 2
Best Xbox 360 shooter
Mass Effect 2 (Xbox)
Reasons to buy
+
Incredible character writing and worldbuilding
+
Opportunities for deep, meaningful player choice
+
Has aged relatively well visually
+
Compatible on Xbox 360, Xbox One, Xbox Series S, and Series X
Reasons to avoid
-
Cover-shooter gameplay is dated in some ways
-
Scanning for ship upgrade materials isn't that fun
It's often said that sequels don't live up to the quality of their predecessors, but Mass Effect 2 laughs in the face of that and surpasses the original Mass Effect in almost all respects. Packed to the brim with some of the best character writing and worldbuilding in all of gaming, Mass Effect 2 elevates the Mass Effect experience to an entirely new level.
Not everything is great — for example, Mass Effect 2's cover shooter gameplay feels a little dated at points — but overall, the quality of the writing and the RPG depth on display here makes Mass Effect 2 one of the best story-driven RPGs ever made. Despite being an Xbox 360 game, thanks to backwards compatibility, this also ranks quite easily among the best Xbox games in general.
Mass Effect 2 is bolstered by some great DLC in Lair of the Shadow Broker and Overlord, and all of your major decisions can carry forward into Mass Effect 3. Few games have achieved what the Mass Effect series has achieved in this space, and years after the fact, it remains a must-play Xbox experience. Additionally, EA is gearing up to remaster the entire Mass Effect trilogy into a single package dubbed the Mass Effect Legendary Edition.
Dragon Age: Origins
Best Xbox 360 RPG
Dragon Age Origins (Xbox)
Reasons to buy
+
Choices dramatically impact the story
+
Large amount of playstyle customization
+
Memorable locations, stories, and characters
+
Compatible on Xbox 360, Xbox One, Xbox Series S, and Series X
Reasons to avoid
-
Combat and animations haven't aged well
Dragon Age: Origins is an award-winning tactical RPG set in a medieval world full of mysteries and magic.
The realm of Thedas is periodically besieged by a subterranean horde known as the Darkspawn, who appear as twisted and corrupted versions of the creatures and races from the surface lands. Led by a draconic archdemon, the only thing that stands between this ancient threat and complete destruction is you and your allies. As a sworn Grey Warden, it's your job to unite the different nations and races of Thedas to bring the fight to the Darkspawn, and ultimately slay the Arch Demon. All is, however, not as it seems.
Dragon Age: Origins is legendary for the depth of its systems, its great characters, epic set piece moments, and rich story. Your decisions dramatically impact the outcomes of quests and the game's ending, which you can carry forward into the similarly excellent Dragon Age 2 and Dragon Age Inquisition. EA and BioWare are currently working on Dragon Age 4, too.
Gears of War 2
Best Xbox 360 co-op game
Gears of War 2
Reasons to buy
+
Visceral third-person shooter combat
+
Great visuals, enhanced on Xbox Series X
+
Local and online two-player co-op
+
Compatible on Xbox 360, Xbox One, Xbox Series S, and Series X
Reasons to avoid
-
Desperately deserves the full remake treatment
Gears of War is a popular franchise that takes place on the planet of Sera. A series of devastating wars has wiped out much of the world's human population, as a subterranean race known as the Locust, and later the Swarm, bursts forth with indiscriminate murderous intent.
Leveraging a menagerie of subjugated beasts from the planet's underground ecosystem, the Locust lay waste to entire cities, devouring them with gigantic rift worms and spreading spider-like Corpsers through the besieged population. The COG government charges its soldiers with the last defense of humanity, and it's on you to suit up and guide Marcus Fenix and the Delta Squad through hell and back to end the Locust threat.
Gears of War 2 arguably represents the franchise's highest point, with great characters wrapped in a surprisingly emotional tale, buried among the macho chainsaws and muscle dudes drenched in Locust blood. Gears of War 2 proved that violent shooters can have a heart (literally, in some cases), and the game is experienced best through two-player split-screen co-op, as Marcus and his buddy Dom battle deep into the Locust hollows to end the war.
Project Gotham Racing 3
Best Xbox 360 racing game
Project Gotham Racing 3
Reasons to buy
+
Awesome circuits
+
Gorgeous real-life cars
+
Great soundtrack
+
Enormous fun to play
+
Kudos system rewards flamboyant racing
Reasons to avoid
-
No backwards compatibility for Xbox One, Series S, or Series X
-
No longer on sale digitally
Eventually Microsoft would launch Forza Horizon on the Xbox 360, but long before that was Project Gotham Racing (PGR). PGR3 was the series' debut on the second-gen console and while it would be easy to assume the last was the best, the third release just edges it overall. PGR3 was definitely ahead of its time, and besides laying foundations for the future of the genre, was immensely fun to play. It still is today!
Compared to the big hitters of the time, such as Sony's Gran Turismo, PGR3 was a welcome relief to the pursuit of realism. The roster is still stacked with real life cars, and they're all gloriously recreated, but the game isn't about nailing the perfect line through a corner. It rewards flamboyance and encourages you to drive not with a look of determination, but a massive smile on your face.
It's a crying shame that PGR3 is unlikely to ever come to backwards compatibility, thus leaving it to a life only on the Xbox 360 console. Licenses expire, which makes keeping games like this alive very difficult. But you can never take away how good it ever was and still is to this day. And nobody can ever take away your physical copy.
Fallout: New Vegas
Best Xbox 360 open-world game
Fallout: New Vegas (Xbox)
Reasons to buy
+
Superb writing, worldbuilding, and quest design
+
Engaging open world filled with interesting secrets to discover
+
Exceptional dialogue system with extreme player freedom
+
Compatible on Xbox 360, Xbox One, Xbox Series S, and Series X
Reasons to avoid
-
Graphics are very outdated
-
Gunplay is stiff
-
Bugs and glitches are still rather common
While it may not be the prettiest or smoothest RPG in terms of graphics and gameplay, Fallout: New Vegas is still arguably the best post-apocalyptic RPG ever made due to how nuanced the game's world, characters, and quests are.
Set in the remnants of the Mojave Desert years after nuclear bombs annihilated most of humanity, players will have to make engaging and thought-provoking choices about where they fit in amongst warring factions, opposed ideologies, and a desolate wasteland juxtaposed by the bright neon lights of New Vegas, a portion of Las Vegas saved from destruction by the mysterious Mr. House.
Like Skyrim, New Vegas gives players complete and total freedom with how they approach everything in the game (you can even kill every single NPC if you want). Whether you want to be a charismatic smooth-talker, a savage melee-focused raider, or a crack-shot armed to the teeth with deadly firearms, New Vegas will allow you to live out your post-apocalyptic fantasy.
XCOM: Enemy Within
Best Xbox 360 strategy and simulation game
XCOM: Enemy Within (Xbox)
Reasons to buy
+
Fun and rewarding strategic combat
+
Vast array of gameplay features and options
+
Enemy Within lets you bring a robot into combat
+
Compatible on Xbox 360, Xbox One, Xbox Series S, and Series X
Reasons to avoid
-
Missing those 99% chance to hit shots is still frustrating
XCOM: Enemy Within is a truly legendary turn-based tactics title that easily sits among the best Xbox 360 games of all time, pushing your strategic skills to new heights in the process.
XCOM: Enemy Within is an updated version of XCOM: Enemy Unknown with new features. Its sequel, XCOM 2, is also very arguably among the best Xbox games of recent times as well.
In XCOM: Enemy Within, players must assume the role of a commander tasked with fighting back against an encroaching alien threat. As the aliens spread across the globe, you need to research their technology, upgrade humanity's arsenal, and train soldiers to fight back against a similarly evolving alien threat.
XCOM: Enemy Within is all about making the best of a bad situation. With odds stacked against you, you're tasked to use every advantage at your disposal to take down a technologically superior foe. XCOM is notorious for spawning memes around its combat system, owing to its punishing randomness. Regardless, achieving victory despite the odds is relentlessly rewarding and satisfying.
Dead Space
Best Xbox 360 horror game
Dead Space (Xbox)
Reasons to buy
+
Incredible horror atmosphere
+
Necromorphs are terrifying, but fun to fight
+
Puzzles are well-designed and engaging
+
Visuals and audio are excellent
+
Compatible on Xbox 360, Xbox One, Xbox Series S, and Series X
Reasons to avoid
-
Some areas are a little repetitive
If you love horror games, Dead Space is a must-play. Set in a derelict mining ship taken over by terrifying aliens called Necromorphs, you control Isaac Clarke, an engineer tasked with surviving against all odds. Even today, Dead Space more than holds up, and remains among the best Xbox 360 games of its time.
Whether or not you'll survive is based on how well you can rise to the challenge of fighting Necromorphs, completing physics-based puzzles, and searching your environment for important resources.
Dead Space's environment is also crammed with haunting atmospherics, which does a great job to make you feel vulnerable at all times. Searching the ship can also grant clues about the game's characters and overarching mystery as you unravel exactly what went wrong.
While Dead Space's sequels have arguably deviated away from what makes the series special, the original game is a gem that any horror fan simply must play at some point. This is no mere Aliens knockoff — Dead Space is a masterpiece.
Shadow Complex
Best Xbox 360 platformer
Shadow Complex
Reasons to buy
+
Great Metroidvania-style experience
+
Decent length with lots of exploration
+
Compatible on Xbox 360, Xbox One, Xbox Series S, and Series X
Reasons to avoid
-
Cliffhanger ending with no planned sequel
Shadow Complex is an underrated and oft-overlooked cult classic, metroidvania-style platformer that revolves around a corporate conspiracy. Playing as a regular cave spelunker, you stumble upon a clandestine terrorist organization with shadowy objectives and advanced tech.
Based heavily on games like Castlevania and Super Metroid, Shadow Complex emphasizes exploration across a vast maze-like structure, with new abilities granting access to new areas. The game also picked up a remastered version in recent years, giving it a shinier coat of paint.
Shadow Complex's story was sadly never completed, with Epic Games largely preoccupied with Fortnite. The story was continued in a separate novel instead. Regardless, Shadow Complex is a fun and rare 3D entry in an under-served genre and holds up well to this day, taking home numerous awards for the best Xbox 360 game of the year.
Braid
Best Xbox 360 puzzle game
Braid (Xbox)
Reasons to buy
+
Awesome puzzle-platformer gameplay
+
Gorgeous art and animations
+
Compatible on Xbox 360, Xbox One, Xbox Series S, and Series X
Reasons to avoid
-
A few puzzles and platforming moments are grating
Braid is one of the most impressive puzzle-platformers ever made, featuring beautiful art and animation and the engaging mechanic of twisting back time.
The story starts off simple — you need to save a princess from a monster — but as you progress through the game, you'll start to unravel the nuances of the narrative. And when you pair this with the game's creative mechanics and amazing presentation, it's clear to see why Braid is such a beloved title.
Some of Braid's puzzles are a little too confusing, and some of the platforming segments can be a little aggravating. Aside from these occasional frustrations, though, Braid is truly a stellar game that fans of the genre will enjoy greatly, easily among the best Xbox 360 games of all time.
Street Fighter IV
Best Xbox 360 fighting game
Street Fighter IV (Xbox)
Reasons to buy
+
Great art and animations
+
Gameplay is accessible to casual audiences as well as competitive
+
Excellent multiplayer
+
Compatible on Xbox 360, Xbox One, Xbox Series S, and Series X
Reasons to avoid
-
Not much of a single-player experience
-
Online play requires solid internet connections from both players
-
Some versions aren't backwards compatible with Xbox One, Series X, or Series S
While the Street Fighter series has long been associated with fighting games, Street Fighter IV was the game responsible for the fighting game renaissance, bringing the series, as well as the genre, back into the spotlight. Sporting new characters and a brand new art style, Street Fighter IV continued the series tradition of being approachable to new players, while offering endless depth for competitive players.
If you've played a Street Fighter game (or any fighting game, for that matter) you'll be in familiar territory. Street Fighter IV features one-on-one battles between a plethora of fighters from all over the world. In addition to punching, kicking, and the occasional fireball blast, Street Fighter IV introduced the Focus Attack, a move that can absorb attacks and set opponents up for counter strikes. Abuse it, however, and you'll be sorely punished for it.
While the game's core fighting is simple enough to pick up, the unending depth of character moves and matchups can potentially keep newcomers away. While Street Fighter IV did relaunch the series, Super Street Fighter IV, Super Street Fighter IV: Arcade Edition, and Ultra Street Fighter IV followed almost annually, bringing a wave of big and small changes with it. Still, if you're willing to plant your feet and learn to throw a punch, you'll find that it's the best fighting game on the Xbox 360, no matter which version of the game you pick up.
Trials HD
Best Xbox 360 sports game
Trials HD
Reasons to buy
+
Additive fast-paced gameplay
+
Tons of tracks and modes
+
Crazy physics makes losing somehow fun too
+
Compatible on Xbox 360, Xbox One, Xbox Series S, and Series X
Reasons to avoid
-
Modern versions boast far more content
Trials HD is an addictive side-scrolling physics racing game that challenges you to master gravity itself on a dirt bike. Various wacky challenges and obstacle courses stand between you and greatness, with a large number of levels, challenge modes, and leaderboards to keep you hooked for hours on end.
Trials HD is all about balance, as you maneuver the angle of your bike against the game's physics engine. Failure can result in hilarious wipeouts, sending your driver rolling into explosive barrels and bouncing into the sky.
Trials HD spawned modern sequels with Trials Evolution and Trials Rising, but sometimes it's fun to take a trip down memory lane and remember where it all started. Trials HD has tons of tracks, unlocks, and plenty of replayability, with instant respawning for failed attempts so you can trial and error your way to victory.
Viva Piñata
Best Xbox 360 game for kids
Viva Piñata (Xbox)
Reasons to buy
+
Gorgeous visuals with vibrant colors
+
Relaxing gameplay
+
Compatible on Xbox 360, Xbox One, Xbox Series S, and Series X
Reasons to avoid
-
Has started to show its age
The Xbox 360 era of gaming was filled with a lot of fantastic options for kids, but none of them possessed the charm and cute factor of Viva Piñata. This Rare-developed gem features a humorous cast and hordes of tiny, adorable piñata animals that all interact with each other in various ways. It's up to players to build a beautiful garden and attract various species of piñatas to live there. Because of the synergy between piñata species, you'll have to strategize how you design your garden and what kind of creatures you want to live there.
Viva Piñata will forever hold its place as one of the best games for kids on the Xbox 360 due to its undeniable cuteness and the deceptive simplicity of its addictive gameplay. Even adults can find plenty to love in Viva Piñata all these years later. Carefully and slowly cultivate a gorgeous paradise to be a home to countless adorable piñatas, and get to know all the quirky characters that live around you.
Viva Piñata does show its age in some of its mini-games and gameplay mechanics, and it's a little short on content compared to many modern "AAA" titles. However, its visuals are still delightful to behold, and it remains the perfect game to relax with or to enjoy with your child. No matter where you're playing, be it Xbox 360, Xbox One, or Xbox Series X|S, Viva Piñata can still find and justify its place on your hard drive.
Editor's picks: More of the best Xbox games
The above list are our top picks across every major genre, but there are dozens of subgenres and other titles that more than deserve a mention on any list that rounds up the best Xbox 360, best Xbox One, and best Xbox Series S and Series X games. To that end, I spoke to the editors and writers across Windows Central for some of their picks on the top Xbox games you should definitely explore if you're looking for something fresh and new, beyond the big-name games you may have already heard of. Here are more of our picks for the best Xbox games of all time.