The best Xbox games of all time: Our top picks you should play in 2022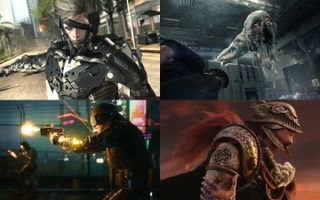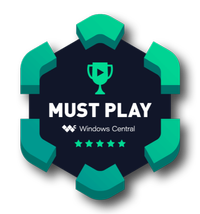 (Image credit: Windows Central)
What are the BEST Xbox games of all time? Well, there's frankly far too many to list, especially given the fact Xbox Series X|S consoles can play all Xbox One games and hundreds of Xbox 360 and original Xbox games too in backwards compatibility. Alas, if you're a new Xbox owner and you're looking where to start with this epic ecosystem, look no further.
Herein lies our top recommendations for games across every major genre you should definitely play first, above everything else. We plan to expand this list with additional genres and games over time too, so be sure to check back or offer suggestions in our Windows Central Discord if you think a game is missing here.
Without further deliberations, here are our picks for the biggest, boldest, and brightest Xbox games of all time, available on Xbox One and Xbox Series X|S consoles. It should be noted too that all of these games are also available on Windows PC either via Steam, or via the Microsoft Store on Windows 10 and 11.
Best Xbox RPGs
RPG stands for "role playing game," and typically denotes gameplay that heavily allows you to customize your playstyle, appearance, and general experience throughout the game. This can include influencing story decisions through dialogue choices, or tailoring how you approach combat, for example. RPGs are often single-player experiences but not always, given that they stem from Dungeons & Dragons tabletop traditions of decades past.
RPGs have evolved to incorporate elements of other genres in recent times, heavily blurring the lines between what makes a game a "true RPG," in the traditional sense of the word. For this article, we're going to showcase games that lean into their RPG elements more heavily than any other sub-genres they incorporate.
Cyberpunk 2077
Cyberpunk 2077 was one of the most hyped games in recent memory, and arguably became something of a pariah as a result. The game's broken console versions and mismanaged expectations led to something of a monstrous backlash, which betrayed the reality of the game: It was actually a truly incredible cyberpunk RPG that wholly and completely respected the source material created by Mike Pondsmith.
Set in a near-future capitalistic hellscape where every aspect of human life has a price attached (sound familiar?) Cyberpunk 2077 puts you in command of V, who is an up-and-coming mercenary who finds himself caught up in all manner of corporate intrigue.
Cyberpunk's themes of transhumanism and its parallels with contemporary issues offers something of a warning, wrapped in some of the most satisfying and open-ended character progression in modern gaming. This is a game where your choices truly matter, with restless cinematic detail across a broad open world with winding interiors that encourage you to experiment and interact with the environment and the various combat tools at your disposal.
Cyberpunk 2077's marketing seemed to suggest it was something of a sci-fi Grand Theft Auto, but as someone who was expecting an RPG like The Witcher 3 in a cybernetically enhanced setting, Cyberpunk 2077 absolutely overdelivered. Since launch, the game has been enhanced to address feedback while improving performance on the past-gen versions, but if you can, absolutely play this on current-gen Xbox Series X|S consoles or a capable Windows PC. — Jez Corden
Witcher 3
The Witcher 3 is an incredible and influential action RPG set in the popular Witcher books universe, following the exploits of Geralt of Rivia.
Geralt is one of a dwindling number of witchers, who are alchemically enhanced warrior monks trained and tasked to rid the land of roaming monsters and other mystical threats plaguing humanity. Geralt's abilities seem him embroiled in all shape and size of political intrigue, from royal assassinations to massive country invasions — somehow Geralt always manages to find himself in the center of trouble, silver sword in hand.
The Witcher 3 has some of the best quest writing and open-world design in the business, and its relentlessly satisfying combat system makes every sword strike feel impactful, leaving deep gashes or dismembered limbs in your wake. Your dialogue choices can dramatically impact the game too, across hundreds of hours of gameplay with the award-winning DLCs Heart of Stone and Blood and Wine bundled in. The Witcher 3 predates the modern rush towards soulless open-world design where pointless fetch quests became all the rage. Everything in The Witcher 3 feels hand-crafted and intriguing, from the smallest monster contracts to the apocalyptic world-ending setpiece battles.
The Witcher 3 is a masterpiece, and to this day is still arguably the best Xbox game of all time. — Jez Corden
Elden Ring
Elden Ring is not only FromSoftware's biggest dark fantasy-action RPG, but it's also arguably its best. Set in the Welsh-inspired kingdoms of the Lands Between, Elden Ring challenges players to slash, stab, smash, and roll their way through its many dangers. Multiple demigods hold Great Runes — fragments of the shattered, yet all-powerful Elden Ring — and it's up to you to reclaim them, restore the Elden Ring, and become an Elden Lord.
Unlike previous FromSoftware titles, Elden Ring is set in a massive open world that's populated by countless different types of enemies, bosses, biomes, dungeons, and many other secrets to discover. As players explore the world's numerous locations, they'll find many different weapons, spells, armors, consumables, and crafting materials that will come in handy throughout their journey. You can use these in combination with Elden Ring's attribute-based leveling system to create dozens of distinct builds for your characters significantly adding to the game's replayability and gameplay variety. There are plenty of fascinating and eccentric NPCs to meet along the way, too, with each one offering up a unique questline with equally unique rewards to obtain and side stories to enjoy.
The basics of combat are very similar to the Dark Souls series, with light attacks, heavy attacks, blocks, parries, and dodge rolls forming the core of Elden Ring's action. However, the game also introduces several new options to the table. Players can jump in Elden Ring to avoid sweeping attacks or initiate powerful jumping attacks, and they can also heavy attack immediately after blocking to launch a guard counter, crushing their foes with a unique riposte that deals extremely heavy damage. Elden Ring also introduces Ashes of War, an expansion on the weapon arts of Dark Souls III that gives players the freedom to add unique special attacks to many weapons and shields.
Ultimately, Elden Ring is nothing short of a masterpiece, and if you're looking for a deep experience to sink your teeth into, you shouldn't overlook this Game of the Year contender. It's undoubtedly one of the best games ever made, and as long as you don't mind a challenge, we're confident that you're going to fall in love with it just like Team Windows Central did. — Brendan Lowry
Wasteland 3
Set in the wintry climbs of Colorado, Wasteland 3 is the third installment from the legendary RPG franchise that also birthed Fallout.
The Cold War turned nuclear in the '80s, plunging the world into an endless radioactive hellscape, frozen in time. The Desert Rangers of Arizona are all that remains of the U.S. Army, and they continue their oath to defend the remnants of America from all manner of crazed mutant beasts, murderous rogue robots, and anarchist raiders.
Wasteland 3's uniquely twisted humor and peerless branching narrative makes the story every bit as engaging as the deep turn-based tactical combat, which carries CRPG traditions with grid-style combat designs of XCOM. Equip your heroes with all kinds of crazed apocalypse weaponry and splatter your enemies' brains as you battle to save Colorado from its warring factions. — Jez Corden
Pillars of Eternity
Pillars of Eternity is another CRPG style classic role-playing game, heavily inspired by the likes of D&D with a vast and winding branching storyline set in an original universe of Eora.
A deadly malady has afflicted the nation, with increasing numbers of children being born "hollow," mindless, without a soul of their own. As you arrive in the area, a mysterious mystical force bestows you with unique powers, transforming the player into a Watcher. Rare individuals with the ability to peer into the present and past lives of souls, Watchers are eventually driven mad by the whispers of the dead. Your powers put you on a collision course with a subversive cult known as The Leaden Key, whose presence seems tied to the curse of the hollowborn, as well as various other dark happenings in the country. It's on you and a hodgepodge of eclectic characters to unravel the conspiracy, and rescue yourself from madness along the way.
Pillars of Eternity is an incredible RPG where your choices really matter. The depth of its tactical combat can be difficult to penetrate, especially with a gamepad, but it's also incredibly satisfying to plan and execute strategies using the tools available — of which there are many. Play as a transforming druid, a pet-wielding hunter, a powerful wizard, or a psychic soul-manipulating cipher in this landmark tactical RPG. — Jez Corden
Divinity: Original Sin 2
It's not easy to find excellent Dungeons & Dragons-style RPGs on Xbox, but one you absolutely can't miss is Divinity: Original Sin 2. As an explorer in the vibrant and varied fantasy world of Rivellon, you and up to three of your friends can travel throughout its varied regions, completing numerous side quests and roleplaying in several engaging ways.
With four races, 14 different classes to choose from, and a staggering number of talents and skills to fine-tune your character with, Divinity: Original Sin 2 gives you all of the options you could ever want for playstyle variety. Depending on how you build your character, you can become a silver-tongued smoothtalker who can charm and persuade your way out of dangerous situations, a brutish thug who intimidates everyone you meet, an exceptionally stealthy thief, and more. You're also completely free to play the game however you'd like, as the state of the world and story will constantly change to adapt to the choices you make throughout your journey.
Combat in Divinity: Original Sin 2 is turn-based, with a significant emphasis on positioning. You get a set amount of AP (Action Points) each turn, which are spent on movement, attacks, defensive abilities, and spells. As you might expect, melee fighting is all about close-range combat with heavy-hitting attacks, critical strikes, and crowd control, while rangers and mages benefit from taking high ground positions and peppering foes from afar. You can also use your skills in collaboration with your party members for devastating combos; for example, by stunning an opponent with your knight-style brawling character, you'll make it significantly easier for an assassin teammate to land several critical blows on them before they can react. These synergies make the game a blast to play with friends.
The game also deserves heaps of praise for its presentation. It's one of the most detailed top-down RPGs available, and its gorgeous art direction also makes it one of the prettiest. On top of that, nearly all of the dialogue in the game is voice-acted beautifully, making it incredibly easy to get immersed in both the large, grander story as well as the smaller and more personal narratives. — Brendan Lowry
Best Xbox Action / Adventure Games
Action / adventure is a relatively loose term that signifies the bulk of modern video games. Action-first games focus heavily on combat as the primary driver of play, with systems dedicated to player progression or story delivery with varied levels of depth.
Some games focus more on soft RPG-style mechanics to add flavor, while others go hard and deep on cinematic storytelling with AAA motion capture budgets. Others lean more heavily into combat and exploration, opting instead for retro graphics or fixed camera perspectives. Whatever the flavor, Action / adventure offers some of the most diverse and exciting experiences in the business.
NieR:Automata

Folks looking for an action RPG with a deep and thought-provoking narrative will completely fall in love with NieR:Automata, the 2017 sequel to the cult classic NieR Replicant. You play as 2B, a deadly android built to fight against an alien robot army that threatens humanity's future. As you fight to defeat the machines and tip the odds in the androids' favor, you'll meet a variety of unique characters, including the intelligence-focused scanner android model 9S, a leader of a peaceful robot village named Pascal, and more.
We don't want to spoil anything about the overall narrative since it's best experienced blind, but just know that you're in for a deeply philosophical tale that explores the theme of existential dread through superb character writing and extremely clever plot twists. The story also beautifully intertwines with Automata's gameplay mechanics in several ways, highlighting just how effective player interactivity can be as an avenue for storytelling. Note that while you'll need to complete multiple playthroughs on the same save file to experience the full story, each new one includes new characters, quests, environments, plot points, and perspectives that ensure the 60+ hour experience never feels dull.
The combat in Automata is exceptionally stylish, featuring hack-and-slash melee fighting that looks and feels incredible thanks to the expertise of the developers at PlatinumGames. It has some of the smoothest animation work we've ever seen in an action game, and since you'll be destroying a lot of robots throughout your journey, you'll get to experience plenty of it. You can also customize your playstyle with numerous different weapons and "chip upgrades" for 2B, adding some much-appreciated variety to the combat experience.
Last but certainly not least is the game's art and audio direction. While NieR:Automata's graphics look slightly dated compared to some other games from the last five years, the game's art direction is nothing short of spectacular, resulting in characters, environments, and locations that look fantastic. Dialogue voice acting is also top-notch, as are the punchy sound effects that make each swing of 2B's sword feel devastatingly powerful. The real treat, though, is Automata's score. Each and every track from it is nothing short of orchestral perfection. It's so good, in fact, that the soundtrack won the Game Award for Best Score and Music in 2017 at The Game Awards. — Brendan Lowry
Hollow Knight
One of the best action-exploration games ever made, Hollow Knight is the epitome of modern Metroidvanias. As a tiny, lone bug descending into the depths of Hallownest, a ruined subterranean kingdom, you face new threats and terrors at every turn. Armed with your trusty nail and an ever-growing arsenal of magical abilities and enhancements, the decaying world of Hallownest challenges you to uncover the truth and stop the spread of a mysterious infection eating the kingdom alive.
The gameplay in Hollow Knight is simple, yet incredibly effective and combat is a high stakes balancing act of doling out melee and magical attacks while dodging the deadly chaos that enemies will throw at you. It's expected that you'll die a lot in Hollow Knight, but checkpoints — and an adorable fast travel system — are peppered throughout the game's gigantic map to make progress easier. Make no mistake, this game is tough, but not unfair. With practice and a little patience, you're in for one of the best indie gaming experiences you've ever had.
The icing on the cake is the game's legendary soundtrack by Christopher Larkin, superb environmental art and graphics, delightful character designs, and fascinating story. You can pick up Hollow Knight for Xbox through Game Pass or $15 for the full Voidheart Edition, which includes all DLC. There's so much to love about Hollow Knight, I truly cannot recommend it enough. — Rachel Mogan
Assassin's Creed Valhalla
Assassin's Creed Valhalla is the most recent entry in the Assassin's Creed universe, and arguably its most ambitious yet.
Set in northern Europe during the late 800s CE, you play as male or female Eivor Varinsdottir, whose family is persecuted and pressured to leave their ancestral lands. In this original take on the Viking expansion into Anglo-Saxon Britain, Eivor and his/her clan come into conflict with Ragnar Lothbrok and the great Heathen army, as well as Alfred the Great, and other historical figures.
Assassin's Creed Valhalla takes you all across a medieval England landscape, arming you to the teeth with various iron age weaponry while retaining the modern day sub-plot the series is known for. Play stealthily, or go in axes-blazing in tried-and-tested Viking raider style, pillaging across the land while exploring the ancient origins of the Assassin's brotherhood and the Templars who make up the series' central good vs. evil forces.
Assassin's Creed Valhalla doesn't reinvent the wheel for anyone who may be tired of the franchise, but for those who are new, Valhalla is an impressive achievement with a truly huge action-adventure campaign in a vast and gorgeous open world. — Samuel Tolbert
Hades
Hades (opens in new tab) stands out not just as a great game but a pillar of the roguelike genre. Roguelike games aren't for everyone. They can be difficult, and it's frustrating to make no permanent progress after you struggle for a long time. While Hades is absolutely difficult, the design of the game is far more forgiving that others in its genre.

As Zagreus, son of Hades, you're trying to escape Tartarus and find your mother. The top-down combat lets you wield various weapons, while Olympian and Primordial gods grant you boons to aid you on your quest. You'll slowly earn permanent buffs that'll empower you on future escape attempts, but if you're still wary, you can activate God Mode, which makes the game slightly easier each time you die.

The gameplay of Hades is excellent, and it's matched by similarly-fantastic visuals and a killer soundtrack. The world of Greek mythology is envisioned with truly unique character designs, and there's an absolutely ridiculous amount of dialogue, with plots and drama to uncover all around.

Hades runs great on Xbox Series X (opens in new tab), and between all the different elements that make it a masterpiece of game design, there's a surprisingly heartfelt story. Even if these kinds of games are usually outside of your scope, you should play Hades. — Samuel Tolbert
Ori and the Will of the Wisps
Ori and the Will of the Wisps (opens in new tab) isn't just a great platforming title, but a game that helped define the Xbox platform at a time when its first-party lineup was still a fair bit thinner. As the sequel to Ori and the Blind Forest, Will of the Wisps sees young Ori thrust onto a new land called Niwen. As Ori searches for the owl Ku, danger lurks around every corner.

To say that Ori and the Will of the Wisps is a wondrous spectacle of a game would be a ridiculous understatement. It improves upon the already-pretty Blind Forest, with 3D models and HDR elevating the environments to the point that every single frame of the game could be a gorgeous background. It also runs smoothly on the latest hardware, with a 120 FPS mode for Xbox Series X|S (opens in new tab) consoles.

The gameplay retains the solid platforming that was previously put in place for Blind Forest, building on it with a wide range of new moves and weapons for Ori to use. Slice with a sword, grapple and blast through towering opponents, or cut them down from a range with a bow.

All of this is tied together with the music, which is beautifully composed by Gareth Coker. Because the game has no spoken dialogue, the music and visuals carry the emotional weight of the narrative, and there'll be tears to shed at multiple points. Even if you're not usually a fan of Metroidvania-style games, you need to try Ori and the Will of the Wisps. — Samuel Tolbert
Jedi: Fallen Order
While most Star Wars games tend to be arcade-style or extremely action-packed, Star Wars Jedi: Fallen Order is a bit slower and more methodical. Enemies wield melee weapons that can withstand strikes from your lightsaber, so to defeat them, you need to carefully parry their strikes and then go on the offensive when their guard is broken or down. You can also block or dodge if you need to, but doing so too often will deplete your stamina and make it easy for your foes to deliver a killing blow. Over the course of the game, you can complement these core systems with additional abilities and techniques that give you some new options in combat, such as the iconic Force Push move or a devastating lightsaber throw attack.
In general, Jedi: Fallen Order is harder than most other Star Wars games, but it's also more rewarding. Your average run-of-the-mill stormtroopers don't pose much of a threat, but deadly Purge Troopers — Imperial soldiers trained to hunt down Jedi — are significantly harder to take down with their rapid melee attacks and agile movements. The process of figuring out and exploiting their weaknesses to defeat them is a blast, though, and it'll leave you with a huge sense of accomplishment and achievement. The same can be said for completing the game's environmental puzzles that fill in the gaps between combat encounters, which are both clever and creative.
The game's narrative is centered around Cal Kestis, the protagonist and a Jedi Padawan that managed to escape Order 66 and the Jedi Purge at the end of the Clone Wars. With the newly-formed Empire hunting down all Jedi survivors, Cal joins former Jedi Knight Cere Junda to survive and investigate reports of a list of Force-sensitive children hidden within a mysterious vault. — Brendan Lowry
Red Dead Redemption 2
Red Dead Redemption 2 is one of the greatest action-adventure games ever made, and may even be rightfully considered one of the best Xbox games of all time in general. This landmark experience was carefully crafted by the team behind Grand Theft Auto, and is the most authentic and cinematic wild west experience ever committed to code.
Red Dead Redemption 2 is something of a prequel to its predecessor, following Arthur Morgan and the Van Der Linde gang of outlaws at the turn of the last century. Taking place across several fictitious U.S. states, a botched ferry heist leaves the gang on the brink as they battle for a survival in an increasingly modernizing world. Federal law enforcement is growing in power, as a unified government and big business shrink the lifestyle of the Van Der Linde gang and their rivals.
With cutting-edge visuals, gunplay steeped in unapologetic realism, and a vast campaign awash with mountains of content and side objectives, Red Dead Redemption 2 is Rockstar's Magnum Opus, and right now, it's hard to imagine them topping it. — Jez Corden
Best Xbox Shooters
Shooters represent some of the oldest genres in the industry, and these days, represent some of the most popular types of games in the industry. From Call of Duty to Fortnite, many of the world's biggest franchises revolve around, well, revolvers and other handy weaponry. Whether its third-person shooters with cover mechanics or first-person shooters filled with buckets of gore, there's well and truly something for everyone in this remarkably varied genre.
Quantum Break
Quantum Break is an underrated cinematic shooter with incredible time-bending mechanics atop an innovative TV show which interweaves with the main game.
Quantum Break features a star-studded cast with incredible Remedy writing and, at a the time, some truly incredible visuals that pushed the Xbox One to its absolute limit. Playing as Jack Joyce, you're present to witness a time travel experiment that quite unfortunately, goes horribly wrong. The experiment by long-time friend Paul Serene causes a rip in the fabric of reality itself, causing timelines to overlap and physically collide. This results in some utterly mind-blowing visuals and set pieces, alongside the game's impressive time-bending superpowers that Jack receives as a result of the failed experiment.
Amidst the carnage, Jack realizes that he is immune to the strange time skips and loops that have gripped the world, as he navigates a corporate conspiracy to exploit the chaos with the goal of controlling the world. — Jez Corden
Halo Infinite
Halo Infinite is the latest Halo experience from 343 industries and Microsoft, and it's arguably the most ambitious one to date. Set roughly two years after the events of Halo 5: Guardians, Halo Infinite takes players to the alien ringworld of Zeta Halo. After being saved from the vacuum of space by a stranded Pelican dropship pilot, Master Chief learns that in the three-way battle between the forces of humanity, the ruthless alien faction known as the Banished, and the AI "Created" faction led by Chief's former companion Cortana, the Banished emerged victorious. Now, the Banished have complete control of Zeta Halo, with only scattered pockets of human resistance remaining. As Master Chief, it's up to you and "The Pilot" to take the fight to the Banished, stop them from using Zeta Halo's secrets for their own gain, and figure out exactly what happened to Cortana.
Compared to previous Halo campaigns, Halo Infinite has an open world structure that's broken up by more traditional linear levels. As players explore Zeta Halo, they'll have the opportunity to take out Banished bases, assassinate Banished high-value targets, and retake captured UNSC forward operating bases to strengthen humanity's forces on the ring. You can also hunt down numerous audio logs to learn exactly what happened during the original conflict between the UNSC, the Banished, and the Created, and there are also plenty of Spartan Cores that you can find and use to upgrade Master Chief's capabilities as well. Ultimately, the campaign is fantastic, featuring excellent writing and voice acting as well as awesome enemy AI and encounter design. The visuals are beautiful, too, and the score is full of top-notch tracks.
Halo Infinite's multiplayer component is free-to-play, offering fans a number of different game modes to play on a variety of different maps. While the content for the game isn't coming as quickly as we'd like, the core sandbox-driven multiplayer gameplay is very enjoyable. Like many other "live service" games, Halo Infinite multiplayer content is delivered on a seasonal schedule, with each season offering up both a free and a $10 premium battle pass that offers plenty of unlockable cosmetics. To progress through the battle passes and level up, players need to earn XP by playing matches and completing gameplay challenges.
In the near future, Halo Infinite will also include co-op campaign and Forge mode. The former will allow up to four players to romp through the campaign together, while the latter will give fans the tools they need to create brand new multiplayer maps (or edit existing ones) to play on with their friends. In 2023, we also expect that local split-screen co-op will be added to Halo Infinite, allowing you and a friend to play the campaign together on the couch. — Brendan Lowry
Gears 5
Gears 5 is the latest and greatest instalment of Microsoft's exclusive Gears of War franchise, taking the experience to new heights.
A direct sequel to Gears of War 4, we now play as Kait Diaz who continues the war against the latest threat to humanity — the Swarm — who seem all too familiar. As the Swarm grows and evolves, Kait discovers that aspects of her past might be wrapped up in the Swarm and the previous Locust Horde reptilian beasts that are hellbent on destroying the remains of humanity on the planet Sera.
Armed with an array of heavy weaponry including the iconic chainsaw lancer, Gears 5 takes the franchise to a new cinematic level with some of the best visuals the Unreal Engine has to offer, complete with large open locations unlike anything the franchise has seen previously. — Jez Corden
Metro Redux
Interested in a slower-paced shooter with thick atmosphere and horror elements? Look no further than Metro Redux, a bundle of the fantastic remastered versions of Metro 2033 and Metro: Last Light. Notably, these games are adaptations of the Metro novel series written by Dmitry Glukhovsky, which are often regarded as some of the finest pieces of modern sci-fi. Metro takes place in the year 2033, within the tunnels of the Moscow Metro system. As the world was being devastated by nuclear war in 2013, Moscow's inhabitants retreated underground into the Metro to survive. They lived there for 20 years, slowly forming various factions and turning Metro stations into villages.
Over time, deadly mutants from the surface began to attack the underground settlements, with particularly devastating supernatural creatures known as "Dark Ones" destroying the minds of residents of the VDNKh station. Artyom, the series protagonist, is tasked with going on a long and perilous journey through the Metro to reach Polis — a collection of well-guarded stations that house the Metro's governing council — and inform leaders there about the situation in VDNKh.
Throughout the game, players will encounter a number of different mutant enemies as well as bandits and soldiers from hostile factions. Mutants can't be disposed of without firearms or other weapons like throwing knives, but players can silently knock out bandits or soldiers to save on ammo and avoid taking life unnecessarily. In general, there's a huge emphasis on stealth; approaching every situation with a guns-blazing attitude will likely get you killed, as ammo is scarce. There are also some light RPG elements, as players can use military-grade rounds they find to trade for new weapons, weapon attachments, and other supplies.
In addition to exploring the dark and eerie depths of the Metro, Metro Redux also features several missions on the surface. Devastated by nuclear winter, the surface is frigid and heavily-irradiated, impossible to explore without a gas mask and filters. As players traverse the surface, they'll need to scavenge for any extra filters they can find while watching out for the many mutant threats that roam the frozen wastelands. — Brendan Lowry
Prey
Prey is a woefully underrated immersive sim (yes, I know, not a shooter) that features many guns. As such, I'm putting it in the shooter category anyway (sorry Brendan).
Set in an alternative universe where the Soviet Union and United States discover alien life, you find yourself aboard an abandoned space station where these mysterious creatures have been effectively caged and studied for decades. As you might expect, things went rather awry, with the deco-style space colony now overrun with all sorts of horrific creatures with nobody to be found.
As an immersive sim, Prey has a massive and open-ended gameplay environment that can be traversed in various different ways. You can customize your playstyle from pure shooting, to stealth, or even enhance your game with alien DNA, allowing you to transform into random objects like coffee cups, or perform other physics-bending feats.
Prey has some of the most amazing environmental storytelling in the business, in an atmosphere that's relentlessly creepy given that practically any object can be an enemy. Remember, that innocent-looking chair might be a mimic. — Jez Corden
Wolfenstein II: The New Collossus
Many were skeptical when MachineGames announced it would be rebooting the Wolfenstein franchise, but their fears were unfounded. Wolfenstein: The New Order landed with a bang in 2014, bringing its square, chiseled-jaw protagonist B.J. Blazkowicz into the modern day. The game not only brought excellent first-person shooting, but it told a story that was both intimate and bombastic.

MachineGames continued that with Wolfenstein II: The New Colossus. While The New Order is a more tightly knit game, The New Colossus ups the stakes and brings in more ridiculous pulpy sci-fi concepts. Where else can you play a game where you rocket off to Venus and audition for a Nazi propaganda film? While you'll be consistently surprised by where the game takes you, you'll also be lured in by a great story that draws upon B.J.'s experiences as the world's greatest Nazi hunter to make him a fully realized action hero. — Carli Velocci
DOOM Eternal
The last incarnation of DOOM, the fourth in the literal game changing series that took 12 years to complete, was the kind of DOOM game that the fans had been clamoring for ever since the weird turn the series took towards survival horror in the third game. DOOM Eternal, the latest game in the iD Software first person shooter series, gave the fans something even better: something they didn't know they wanted.
Unlike other sequels of classic reboots, DOOM Eternal didn't stray from the things that made it a classic. It took what felt like the pique of the franchise and built on it with very creative ideas for story and music and meticulous attention to detail and challenges. It's loud, violent, unrelenting, and unforgiving depending on the level of difficulty. It's full of snarling monsters who sustain detailed violence depending on what part of their body that you're mutilating. The blood in this DOOM game flies more frequently (by distance AND volume) than the carving line at a slaughterhouse.
The multiplayer mode is a huge improvement from the preceding one that lets you fight as the Doomslayer and the game's iconic monsters in a very balanced way instead of just making you run around and shoot strangers and being lucky enough to slay your enemies as a Mancubus or Cacodemon for a few measly minutes. Both the single player and multiplayer modes are fast and responsive and get more and more challenging on every skill level. This is the DOOM we've wanted since the days when we had to boot up DOS to play it. — Danny Gallagher
Metro Exodus
Metro Exodus picks up where Metro Redux left off, as Artyom and his wife Anna discover that the rest of Russia — and potentially, the rest of the outside world — is not subject to the same levels of radiation that Moscow is. Armed with this news, Artyom and Anna, along with the "Spartan" soldiers of the Metro's Polis governing body, manage to capture a train and begin a journey across Russia to find a new and safer home for the people of the Metro to live. Along the way, the crew will encounter a variety of different groups (and mutants) that have settled on the surface, and will also explore and travel through several different regions and biomes.
Unlike the incredibly linear structure of Metro Redux, Metro Exodus uses an open world-style approach for its levels. While players can move directly from story objective to story objective, you're strongly encouraged to explore Exodus' non-linear levels by searching for points of interest from afar and investigating them up close. Often times, you'll be rewarded with upgrades for your weapons and suit, caches of ammo and supplies, and even opportunities to meet brand new characters.
Something that makes Exodus particularly special is how organic the game feels. Instead of burying information within several layers of menus and instantly telling the player what a point of interest has in store, Metro Exodus turns every element of its UI into a physical and tangible object in the game's world and refuses to give you any hints about a location other than a simple question mark on your map. These design decisions completely draw you into the game's setting, because instead of it feeling like you're simply controlling Artyom as an all-knowing entity, the game makes you feel like you are him, as if you're the one opening your backpack to craft medkits or creeping up on a point of interest to discover the secrets it's hiding. Overall, this approach is incredibly immersive, and it's the heart of why Metro Exodus is one of the best open world shooters (opens in new tab).
We'd be remiss not to talk about Exodus' visual fidelity, which is nothing short of stupendous. Notably, the original Metro Exodus was one of the first AAA games to show off just how beautiful ray traced lighting could be on PC, and thanks to the Metro Exodus: Enhanced Edition, you can experience the game's ray tracing on Xbox Series X|S (the original Metro Exodus is available for Xbox One systems). The game also sports gorgeously high-res textures and an incredible overall art direction. The end result is a game that's easily among the best-looking titles available right now, so if you're looking for a graphical triumph, you'll find one in Metro Exodus. — Brendan Lowry
Best Xbox Multiplayer Games
Multiplayer games are all about playing with (or against) your friends. Connected over Xbox with Xbox Live Gold, you can play hundreds upon hundreds of titles online or even locally without the internet, depending on the game. Whether its teaming up to battle huge dragons in Monster Hunter World or going head to head against other players in a game like MultiVersus, multiplayer titles are lauded for their dynamism. There's just something about playing against human foes that AI simply cannot replicate.
Monster Hunter World: Iceborne
As the title suggests, Monster Hunter World is an action RPG where you hunt monsters, each beastie more deadly than the last. You play as a monster hunter tasked with protecting and aiding a scientific expedition called the Research Commission as they explore an uncharted land known as the "New World." Your mission will involve trekking into breath-taking locales, fighting gigantic monsters, and discovering the truth behind the "Elder Crossing" — a phenomenon where nature-defying Elder Dragons migrate to the "New World" and leave untold destruction in their wake.
The Monster Hunter franchise is lauded for its sheer volume of weapons and gear to collect, its diverse roster of monstrosities to battle, and its in-depth combat system. With 14 weapon classes to choose and a near-endless supply of player customization, every hunt will fresh and exciting as you plan how to slay each creature, especially with your friends in co-op which can support up to four players. Coupled with its bottomless well of quests and side-activities, Monster Hunter World and its monumental DLC expansion, Monster Hunter World: Iceborne, is one of the best and most content-rich Xbox games you can play right now.
That being said, Monster Hunter World's co-op systems are a bit convoluted to work with as each player must watch unskippable story cutscenes and complete certain portions of a hunt solo before they are allowed to join other players. Not to mention this game has a steep learning curve that will punish inexperienced players harshly if they can't master their weapon or memorize an enemy's attack patterns. However, if you are willing to put in the time and effort to learn all the game's intricacies and never give up, you will be hard-pressed to find a more satisfying and rewarding co-op game than Monster Hunter World. — Alexander Cope
Apex Legends
Apex Legends seemed to come out of nowhere. This battle royale was dropped randomly by Respawn in 2019, and has since taken the genre by storm. While it's arguably outclassed by the likes of the Fortnite juggernaut, it manages to maintain its own identity thanks to a collection of playable Legends that have their own abilities and can change up the game.

Up to 60 players in teams of three or two drop on one of the game's four maps, which rotate out every season, and battle each other out for the best loot and to be the last team standing. It's a simple concept, but Apex Legends adds in some of its own flavor. Not only do you have different characters to choose from, but you have the chance to respawn your teammates or help them out in a fight. Respawn has also done a great job at keeping the game updated, whether it's with balancing, map changes, or the plethora of skins and other cosmetics you can buy or get through the battle pass. It's a well-rounded battle royale that deserves all the praise it receives. — Carli Velocci
Sea of Thieves
You won't find a better game than Sea of Thieves if you're looking for the ultimate pirate roleplaying experience. This open world multiplayer adventure is structured around the emergent gameplay opportunities that arise when multiple groups of players encounter each other as they comb islands and battle PvE foes for heaps of treasure. It's fun solo, but the game truly shines with friends, as you and up to three others can goof around together while commanding a mighty galleon warship.
There are two types of gameplay experiences in Sea of Thieves: PvE and PvP. In the PvE side of the game, players can complete contracts or participate in special world events (for example, a fleet of skeleton vessels may appear and can be defeated by a skillful crew) to accrue significant amounts of treasure. This treasure can be sold off at specific outposts on the map, but this is where the PvP aspect of the game comes in — at any time, another group of players can attempt to intercept you, kill you and your crewmates, destroy your ship, and steal your treasure for themselves.
This dynamic is at the heart of what makes Sea of Thieves such an exciting and unpredictable experience. Do you keep trying to get more and more treasure before you cash in, risking an encounter with a hostile crew? Or do you try and rush to an outpost as soon as possible to be safe, potentially allowing another group to snag the additional loot you were thinking of going for? Should you make yourself an ally by helping a crew that's losing a battle against a skeleton ship, or would it be better to try and sink both vessels when they're weakened, collecting all of the treasure from both parties afterwards? Ultimately, you never know what to expect from a Sea of Thieves gameplay session, and that's what makes it special.
Despite how intense the game can sometimes be, though, it should be noted that Sea of Thieves is a very light-hearted game overall. The stylized visuals are incredibly charming, and with options to play silly sea shanties on musical instruments and chug mugs of grog until your pirate starts hilariously projectile vomiting everywhere, it's hard not to chuckle while playing. We also love that Sea of Thieves has tons of cosmetics available that you can buy with your hard-earned riches, giving you several ways to customize your pirate and ship. — Brendan Lowry
Grounded
Grounded is a survival adventure that offers a glimpse at what a bug's life might be like.
In up to 4-player co-op, you're shrunk down to the size of an ant owing to a home science experiment gone wrong, with little information on exactly what's going on. Your task is to ultimately survive the yard, overrun with creepy crawlies like soldier ants, wolf spiders, and mosquitos, utilizing anything and everything you can craft from your surroundings.
Fashion weaponry from bug parts, build bases from blades of grass, and do battle with all sorts of terrifying critters in this excellent Xbox exclusive from Obsidian. — Jez Corden
Overwatch
Games with "heroes" — characters equipped with unique gear and abilities — have become quite common in the modern gaming industry, and Overwatch is largely responsible. Blizzard drew on elements from Valve's popular class-based shooter Team Fortress 2 and MOBA titles like League of Legends to create the multiplayer title, complete with 21 heroes that each have unique weapons and skills (at the time of writing, there are 32 heroes in the live game). Currently, Overwatch exists as a 6v6 shooter in which two damage heroes, two tank heroes, and two support heroes on each team work together to control objectives and defeat opponents. By damaging enemies or healing allies, players can build up their character's "Ultimate," which is a powerful ability that can change the course of a match if used skillfully.
Overwatch is about teamwork and coordination at heart, as while players can make big plays individually, it's difficult to consistently succeed without working with your teammates. As such, we highly recommend playing Overwatch with friends, and also using a mic to communicate information. This goes double for the ranked competitive mode.
After each match, players will earn an amount XP depending on how well they performed in-game, leveling up after reaching 20,000 XP. Levels have no impact on gameplay, but they do reward you with loot boxes that you can open to unlock cosmetic items for Overwatch's heroes. These include skins, emotes, sprays, voice lines, victory poses, and highlight intro animations. Loot boxes can also be purchased with microtransactions.
Overwatch 2, the sequel to the original Overwatch, is slated to arrive on October 5, 2022. Overwatch 2 will replace the first game (players that own Overwatch 1 will keep all of their unlocks) and transition it to a free-to-play model, and it's also ditching the loot box system in favor of a seasonal $10 battle pass system. Each new Overwatch 2 season will bring new free content like a new hero, map, or game mode, and players can also expect each new battle pass to feature brand new cosmetics as well. Overwatch 2 is also moving the game to a 5v5 format with one less tank hero, which Blizzard believes will solve many of the balancing issues with the original game (tanks are widely getting buffed to compensate for the loss of a second tank). In 2023, Blizzard is also planning on adding a PvE campaign experience to Overwatch 2 that expands on the game's lore and story with playable missions and cutscenes. — Brendan Lowry
MultiVersus
MultiVersus exploded onto the scene in 2022 and quite rapidly solidified its place as one of the best Xbox multiplayer games of recent times.
Unashamedly borrowing from Nintendo's Super Smash Brothers, MultiVersus is a tight and rewarding platform fighter utilizing Warner Bros. massive library of IP. Heroes from Cartoon Network, D.C. Universe, and even shows like Game of Thrones join the fray, in matches that revolve around 2v2 co-op or 1v1 battles.
The game is technically in open beta right now, with a fairly large amount of bugs to contend with, but it's still truly awesome and worth checking out if you wish you could have Super Smash Brothers on Xbox. — Jez Corden
Battlefield 1
Battlefield 1 is, simply put, the best the Battlefield franchise has to offer, and may go down in history as the series' high point following the poor reception of Battlefield V and Battlefield 2042.
Set in a rare WW1 theatre of combat, Battlefield 1 simulates the brutality of the world's first industrial-scale war, with heavy emphasis on melee combat and even horseback warfare. Tanks were nowhere near the high-speed long-range machinery they are today, serving as hulking moving cover pieces alongside all manner of strange prototype weaponry, including armored trains and blimps.
Battlefield 1 is restlessly epic, with tight and balanced gameplay with a huge variety of maps to enjoy. And despite not being the "current" Battlefield, it's still populated, and arguably the best of the bunch. — Jez Corden
Best Xbox Horror Games
If you prefer games with a little bit of edge then horror might be the ideal genre for you. Regardless of the mechanical genre, the point of horror games is to provide you with that immersive sense of fear that many of us find irresistibly thrilling. Some horror games go heavy on combat mechanics, while others try to make you as vulnerable as possible to ratchet up the tension. Either way, horror games are all about instilling you with a sense of dread. And these games are amongst the best for doing just that.
The Evil Within
The talented creator of the legendary RESIDENT EVIL survival horror franchise, Shinji Mikami, founded his own studio to breathe new ideas into the long-standing genre. Tango Gameworks' debut title was The Evil Within, a brand-new survival horror series that combined old-school game design with a haunting soundtrack and stunningly gruesome visuals.
Even nearly 8 years after release, The Evil Within continues to be one of the best horror games around, especially for players that grew up on classic RESIDENT EVIL titles. Take control of grizzled detective Sebastian Castellanos as he responds to a call at a nearby mental asylum. Upon arriving, Castellanos is thrown into a hellish fight for survival against terrifying monsters and a seemingly unstoppable threat.
The first title from Tango Gameworks, which is now a member of Xbox's growing family of studios, does feature some clunky designs and enigmatic puzzles, but it's a nail-biting survival horror experience from beginning to end. The Evil Within 2 (opens in new tab) ups the ante and the polish on every front, improving upon its predecessor to deliver another incredible adventure. — Zachary Boddy
Resident Evil 2 Remake
Resident Evil 2 revolutionized the survival horror franchise over two decades ago, and it still holds up to this day. However, Capcom decided to remake the legendary title in 2019 with modernized visuals and gameplay, and the result was one of the greatest horror games of all time.
Resident Evil 2 Remake retells the story of Leon Kennedy and Claire Redfield and the apocalyptic downfall of Racoon City, but rebuilds the game to fit right in with even the best modern titles. The Resident Evil 2 remake takes everything that made the original so special, including its horrifying atmosphere, but does so with incredibly visceral and high-quality graphics, a host of quality-of-life improvements to the gameplay experience, and other changes that ensure even newcomers to the franchise will appreciate why this game had such an influence on the survival horror genre.
There are very few negative things to say about Resident Evil 2 and its puzzle-filled, suspense-laden, nail-biting gameplay, and the title has actually gotten even better since its release. Now, Resident Evil 2 is fully Xbox Series X|S Optimized (opens in new tab), supporting higher framerates, superior visual fidelity, 3D audio, and even ray-tracing. If you want to explore the best of the horror genre, RE2 should absolutely be at the top of your list. — Zachary Boddy
Resident Evil Village
Capcom is on a roll with its big games. After the success of Resident Evil 7: Biohazard and multiple remakes, the Japanese publisher launched Resident Evil Village (opens in new tab), the eighth mainline game in the long-running franchise. Protagonist Ethan Winters returns, pursuing his abducted daughter who has been taken to an isolated European village.

Retaining the first-person perspective introduced with Resident Evil 7, Village is a mixture of classic horror with bursts of fast-paced action. Gone are the zombies and Lickers that have been mainstays of the series for so long. Instead, Ethan Winters is forced to fight Lycans, monstrously-sized werewolves, giants, ghouls, and everyone's favorite vampires, Lady Dimitrescu and her daughters. It's essentially a fusion of modern Resident Evil design sensibilities and Hammer Horror creature features.
The tonal shift was well-received, and this is firmly one of the best horror games (opens in new tab) you can buy on Xbox right now. Like other Resident Evil titles, it's designed to be replayed multiple times as you unlock new bonus weapons and collectibles. If you're looking for even more, you can pick up the Winters' Expansion (opens in new tab), which adds a third-person mode for the game, the ability to play as three more characters in Mercenaries mode — including the aforementioned Lady Dimitrescu — and a new story DLC called Shadows of Rose. — Samuel Tolbert
Alan Wake
Remedy Games had already made a name for itself with the Max Payne series, but it cemented itself as one of the most intriguing video game studios out there with Alan Wake, which initially released in 2010. While not an Xbox exclusive these days, it was originally published on the Xbox 360, making its way to PC in 2012 and almost every other major console since. Remedy even released Alan Wake: Remastered last year, which featured all new textures and graphics and showed that the game still holds up over a decade later as the crux of Remedy's connected universe.

The game follows the titular Alan Wake, an author with writer's block who makes his way to the small town of Bright Falls to get some writing done. He does succeed, but at the cost of his wife, who he now has to find. In his way are the Taken, locals that have been consumed by the Darkness, and who Alan must fight with his trusty flashlight and a rotating gun collection. While the shooting isn't the most precise, players will still get a unique narrative experience that is both terrifying, thought-provoking, and sometimes funny. That is set to continue in Alan Wake 2, which is now in development. — Carli Velocci
Doki Doki Literature Club Plus!
The cutesy dating sim visual novel Doki Doki Literature Club (DDLC) has been available on PC since 2017, but it has finally come to Xbox as well in the form of DDLC Plus. The "Plus" version of the game offers the core experience from the original, as well as multiple new side stories, music tracks, and other forms of additional content for players to enjoy.
In DDLC, you play as a high school student that gets invited to an after-school literature club by your bubbly childhood friend, Sayori. There, you meet three other girls — the sophisticated and mature Yuri, the brash and brunt Natsuki, and the confident and empathetic Monika. Throughout the game, you'll interact with each of the girls and form bonds with them.
You may wonder why this game is listed in the horror section. Indeed, DDLC isn't exactly what it appears to be. Any further description would be a spoiler, suffice it to say that the official trailer's description of the game as a "psychological horror experience" is apt. You've been warned. — Brendan Lowry
State of Decay 2
Undead Labs' State of Decay 2 is one of the most fascinating zombie-filled games available, but it was admittedly released in a semi-disappointing state in 2018. That hasn't stopped the studio from diligently building on top of its unique vision to create a game that's still evolving in 2022 (opens in new tab), and has comfortably become a highlight of the Xbox Game Studios' lineup of flagship titles.
In State of Decay 2, it's up to you to carefully create a community of hardened survivors that can stand against a violent and zombie apocalypse. You need to explore your surroundings, scavenge for resources and other useful goods, and manage your growing community amidst a variety of threats — both physical and mental.
In 2022, State of Decay 2 is polished and smooth, with added content and vastly improved quality-of-life features, game design, and even visuals. Undead Labs is continuing to add to the game as well, while the studio also works behind the scenes on the highly-anticipated sequel, State of Decay 3 (opens in new tab). While we wait for its successor, though, State of Decay 2 remains an incredible zombie survival strategy game. — Zachary Boddy
Best Xbox Strategy / Simulation Games
Strategy and simulation games revolve around immersion ultimately, giving the player control and management over far more aspects of play than many other genres. Survival simulation games will task you to ensure a steady supply of food, or even manage your character's temperature to remain healthy. Colony builders ask you to manage your citizen's happiness and resources, while others might task you to defend their very lives. Whatever the flavor may be, strategy and simulation titles make up some of the best games on Xbox, and here are some of our top recommendations.
Surviving Mars
Surviving Mars is an incredibly colony builder that takes real world theories about the potential colonization of Mars and applies it in masterful video game form.
As a custom space corporation, agency, or individual investor, your task is to terraform and successfully colonize the red planet. Navigating this quest is as perilous as you might expect. Micro-asteroids can shatter your protective domes, leaking oxygen to the outside and killing your inhabitants. Food scarcity can become a problem if reproduction is left unchecked. Even finances and resources can lead to devastating maintenance problems that cause cascading issues, leading to colony death. Colonists will also flee and leave on transport shuttles if they're unhappy, too.
With the game's DLC, you can also set up asteroid mining operations, underground bases, and even terraform the entire planet as well. And hey, perhaps even some sci-fi elements will show up to keep things spicy.
Surviving Mars is an excellent game with tremendous gamepad controls, and one simulation game with survival elements everyone should play. — Jez Corden
Frostpunk
Frostpunk is a pure survival colony builder, set in the grip of a deadly ice age. As the city builder, it's your job to motivate and galvanize your travelers who settle in the relative shelter of a crater, as the blistering winds above keep the world entombed in ice.
In this game, your job is to manage your colonist's warmth, food levels, and mental health, with options to pick more authoritarian shortcuts to power, or more costly and difficult democratic approaches that try to bridge gaps between a divided nation.
The game's unique steampunk art and technology and circular design layout gives Frostpunk its iconic aesthetic, which is multi-award winning for its brutal gameplay and stunning visuals. — Jez Corden
The Long Dark
The Long Dark is an award-winning first-person survival simulation game, with next-level immersion in a gorgeous frost-bitten world.
Set in the northern climbs of Canada, you're a plane crash survivor in the midst of a freak geomagnetic storm, causing unprecedented cold and terrifying blizzards. The magnetism has also driven usually timid fauna completely mad, where wolves, bears, and even territorial elks have become murderously aggressive.
In The Long Dark, you're tasked with staving off hypothermia, scavenging supplies from the mysteriously abandoned surroundings, and hunting down food and drinkable water, all while avoiding procedurally-generated threats in an unforgiving world.
Few survival games are as satisfyingly immersive as The Long Dark, which also now features an episodic story mode. — Jez Corden
Microsoft Flight Simulator
Microsoft Flight Simulator is the corporation's oldest video game franchise technically, and it has been rebooted masterfully for the modern era in partnership with Asobo.
Using unprecedented amounts of satellite technology, Microsoft Flight Simulator features quite literally the entire world as a playable arena, bolstered by satellite imagery of every location on Earth. Global landmarks and famous airports have been rendered with more detail too, allowing you to fly over and explore cities like New York and London with a level of realism rarely seen in gaming. Flight Simulator ramps up the immersion too with real-time weather data, alongside dozens of licensed real-world planes and aircraft for your enjoyment. — Jez Corden
RimWorld
RimWorld only launched recently on Xbox, and almost immediately took its place among the stars on the console.
RimWorld is an absolutely biting colony simulation strategy game, where by default, three individual colonists crash-land on a rim world planet at the frontier of man's colonization of space. Armed with a wrecked escape pod and dwindling supplies, you're essentially tasked to start civilization over anew, going from homemade campfires to advanced spacecraft, in your bid to escape the dangerous anarchy of this frontier planet.
RimWorld's simulation is unlike anything I've experienced. Everything from shadows impacting crop growth to colonist relationships causing fights, to harvesting capture raider's organs for profit, RimWorld pulls no punches with its simulation gameplay, in which you will likely see many many grim colonist deaths along the way. — Jez Corden
Cities: Skylines
Cities: Skylines emerged in the wake of EA's failure to manage the legendary SimCity franchise, wholly supplanting its predecessor as the world's greatest city management game in history.
Cities: Skylines' intuitive city building systems allow you to design, construct, and manage the township of your dreams, allowing you to manipulate everything from road layout, terrain topography, and much more. Turn your small hamlet into an advanced metropolis, paying close attention to everything from traffic conditions, citizen sentiment, and even sewage control.
Cities: Skylines is one of the best colony builders out there, elevated all the more with great gamepad controls and heaps of DLC expansions that will keep you entertained for dozens, maybe hundreds of hours. — Jez Corden
Best family friendly Xbox games
Not every game has to be about wanton non-stop violence! These are our top picks for games for youngsters who are limited to either T for Teen or E for Everyone ratings. These games are often ideal for families to play together without the grit and mature themes many other AAA games often offer these days.
Psychonauts 2
After many years, the long-awaited sequel to Psychonauts, the OG Xbox's cult platformer, has finally come to Xbox Series X|S in the form of Psychonauts 2. After the events of the original game and Psychonauts: Rhombus of Ruin, our main hero Razpution has been invited to join the Psychonauts, a secret organization of psychics that protect the innocent from evil doers. Raz will have his first day on the job cut out for him as a mole has infiltrated the Psychonauts' ranks and is feeding information to a mysterious cult planning on resurrecting Maligula, a psychotic psychic that once posed a great threat to the world.
Psychonauts 2's gameplay expands upon everything that made the first game great and while edging out its predecessor's shortcomings. The controls are tight and intuitively responsive, the combat has received a substantially satisfying overhaul, and the art direction for its levels has some of the most creative and psychedelic imagery in 3D platformer history. The story is just as impressive as the gameplay as it tackles heavy topics of mental health and learning to heal from traumatic events as Raz delves into the minds of poor souls he meets on his journey and helps them overcome their emotional baggage.
While navigating the hub-world can be confusing due to a lack of a mini-map and dodge-rolling in the middle of combat can be finnicky, these small issues don't detract from the experience at all.
Psychonauts 2 is one of the finest titles in the Xbox Series X|S library if you are fan of the original Psychonauts or platformers in general, you owe it to yourself to check out this unforgettable acid-trip of a game. — Alexander Cope
Minecraft Dungeons
If you love the Minecraft universe but want to experience it in a brand new way, we strongly recommend Minecraft Dungeons. This dungeon crawler spinoff challenges players to battle through a variety of maps inspired by iconic Minecraft locations and landmarks (villages and cave mines, for example) with Diablo-style combat.

As you take down hordes of zombies, skeletons, spiders, and other classic Minecraft mobs, you'll earn various new weapons, armors, and artifacts (powerful magic items with cooldowns). Rarer drops of this gear come with stat buffs and other additional effects, making them even more powerful than the "normal" versions. You'll also gain XP as you fight, which will eventually allow you to level up and earn enchantment points that can be used to upgrade your gear.

Minecraft Dungeons is plenty of fun solo, but the game is arguably at its best when you play it with your friends. Up to four players can play together in online or local co-op, with the game's difficulty, enemy count, and loot drop chances scaling with the size of your party. This means that in addition to co-op being tons of fun, it's also incredibly rewarding, too. — Brendan Lowry
Fall Guys
Fall Guys: Ultimate Knockout has quickly become one of the most popular PC multiplayer games from the last few years, and now you can play it for free on Xbox, too. This platform-based battle royale pits 60 players against one another in a series of minigames. If you fail to finish a minigame's objective, you'll get eliminated, but if you manage to complete it, you get to continue to the next round. This continues until there's one final winner. Notably, there are a whopping 24 minigames that you could potentially play during a game, meaning that each match is full of activity variety.
A huge part of Fall Guys' appeal is its comedy. After all, since you play as a ridiculous bean-like creature that has to leap over giant pieces of fruit and other wacky physics-based obstacles, it's hard not to laugh. Compared to other battle royale games that have a more serious tone, Fall Guys is uniquely cute and charming.
The game also rewards players pretty generously, as the Crowns you earn over time by winning and completing matches will unlock new cosmetics for your Fall Guy to wear. You can also spend money on microtransactions if you'd like to get costumes that way, but rest assured: no part of the Fall Guys experience is pay-to-win in any capacity. — Brendan Lowry
Minecraft
Minecraft (opens in new tab) is one of the most popular and best-selling games of all time, and it has repeatedly proven why it's not just one of the greatest games on Xbox — it's one of the greatest games on every platform. This legendary creative survival game lets you be whoever and play however you want; Minecraft lets you explore, settle, hunt, battle, build, mine, create, destroy, fish, farm, and more in a world of infinite possibilities.
With full local split-screen and cross-platform online multiplayer support, all protected by a secure and configurable Microsoft Account, Minecraft is the perfect game to play with families and friends. It's easy to hop on and play Minecraft with anyone, and you can even make new friends by joining one of the hundreds of moderated, curated online servers.
The base game of Minecraft already offers a universe of content, but Mojang Studios is constantly working to evolve its game with major content updates. Minecraft is always growing, and it does so with the community's feedback. The Minecraft Marketplace is also packed with thousands of creations from the community, including educational content and unique collaborations with huge brands like Sonic, SpongeBob, and more. — Zachary Boddy
Editors' Recommendations
For games that aren't super current or random titles that perhaps didn't fit in the above categories, we're throwing in some additional recommendations that we'll expand over time as more and more games hit the console.
These are a few picks from our editors that we think deserve a spot on any best Xbox games list.
Forza Horizon 5
Forza Horizon has always been the racing game that everybody can enjoy, but for the fourth outing in the series, it kicked everything up a notch. It's the most ambitious entry yet with a vast shared world experience paired with frequent content updates to keep players entertained week in and week out.
It's a technical triumph, offering 4K HDR with a 60 FPS frame rate and an almost entirely destructible environment. Plus, thanks to Microsoft initiatives like Game Pass and Play Anywhere, Forza Horizon 5 is accessible to more players than ever before. Hundreds of cars to collect, with a wide variety of game modes and an all-new Hot Wheels DLC expansion keep the game fresh for dozens, potentially hundreds of hours.
Forza Horizon 5 takes players to a vast and meticulous Mexico-inspired landscape, complete with desert fields, tropical undergrowth, and coastal climbs.
INSIDE
INSIDE is a unique and hauntingly memorable puzzler from Playdead, known for the award-winning LIMBO.
INSIDE continues the studio's tradition for creepy, tense action platforming, with a young boy seemingly trapped in some kind of dystopian hellscape. Abandoned buildings, strange machines, and fascist guards serve as a backdrop to deadly Antikytheran puzzles that will test your wits, and reward you for their completion.
INSIDE ultimately is all about the environmental narrative story telling. While featuring no dialogue, the game tells its dark tale through its menacing art, drawing to a truly harrowing conclusion that will probably stay with you for the rest of your gaming career. INSIDE is a masterpiece. — Jez Corden
Dark Souls: Remastered
Dark Souls: Remastered is a classic action RPG that redefined the genre with a massive, interconnected world to explore, a deep character progression system, and an unrelenting difficulty curve. You play as the "Chosen Undead," a cursed being destined to wonder a macabre world and fulfil an ancient prophesy that will determine its future. Your journey will be anything but easy as this broken world is filled with horrifying creatures, disfigured dragons, deceitful thieves, and fallen demi-gods who want nothing than to see you die over and over again for all eternity.
This remastered edition of Dark Souls cleans up the performance issues of the original game with 1080p resolution and 60fps, while leaving the engrossing combat system and haunting atmosphere intact. While Dark Souls' difficulty is notorious for being cruel and unfair, the reality is that every obstacle has a solution for those who are brave and determined enough to find them. Navigating Dark Souls' Metroidvania-like level design and seeing through its opaque systems will reward you with powerful weapons and gear that will help you overcome the many trials this game has to offer.
Dark Souls also includes a sizeable amount of replay value thanks to a PvP system, new game+ features, a wide variety of playstyles to play with, intriguing story with multiple endings, and multiple outcomes for its questlines. The Remastered edition also comes packaged with the "Artorias of the Abyss" DLC expansion which provides a plethora of new areas to explore and new horrors to battle.
If you have ever felt intimidated by the Dark Souls' difficulty, I encourage you to push through it as the satisfaction from conquering its challenges is unlike anything else in gaming. — Alexander Cope
Cuphead
Cuphead is an incredible and landmark action side-scrolling shooter from Studio MDHR. The indie team went to truly meticulous lengths to recreate classic cartoon art styles for this game, which is steeped in hand-animated boss battles across a wide variety of unique arenas and settings.
Playing as Cuphead and his brother Mugman, you lead the charge against the Devil himself in a quest to save your souls. Along the way, you'll battle a menagerie of absolutely deranged bosses that are brutal as they are twisted in design. Cuphead is an incredibly tough game made a little more forgiving if you bring a buddy along for the ride. Cuphead is all about learning enemy's attack patterns and planning when to strike, and running this boss gauntlet successfully is a rewarding experience like little else. — Jez Corden
Metal Gear Rising
Developed by PlatinumGames, Metal Gear Rising: Revengence is an action game spin-off of the legendary Metal Gear Solid series that forgoes tactical stealth action for pulse-pounding hack n' slash mayhem. Set four years after the events of Metal Gear Solid 4: Guns of the Patriots, you play as Raiden, a cyborg ninja that is on a mission to bring down an evil private military company (PMC for short) called Desperado. This warmongering PMC is causing chaos and aiming to spark wars between nations so it can reap the financial gains of the war economy, no matter how many innocents die in the process.
Metal Gear Rising features all the hallmarks of what PlatinumGames' action titles so beloved. A deep, gratifying combat system with complex move-sets to learn, an assorted abundance of challenging enemies to chop up, and incredible over-the-top action set-pieces and boss fights to overcome. What makes Metal Gear Rising stand out is its unique "Blade Mode" mechanic that allows you to precisely cut off enemy limbs to literally disarm them or go berserk and hack them to pieces and consume their robotic innards to gain life back.
PlatinumGames' take on the Metal Gear universe is nothing short of pure insanity. The plot takes tropes from the Metal Gear Solid series and dials them up to eleven to create an unforgettable thrill ride that comes off as a fun, affectionate parody of the series that stands on its own merits. This game also features a fair amount of replay value in form of multiple difficulty levels which allow you to carry over ability and weapon upgrades you have acquired, and two DLC adventures where you get play as two of the main bosses like Jetstream Sam and LQ-84i (a.k.a. Bladewolf).
If you are a fan of PlatinumGames' action titles like Bayonetta, VanQuish, and Wonderful 101, you will adore this title as it ranks among their best works, even nearly decade after its release. If you are a Metal Gear fan, it can be tricky to get into at first. Aspects of the combat system like parrying can be difficult to pull off and you will be punished hard for getting it wrong. However, if you take the time to master it, you will be pulling off some of the craziest stunts in videogame history and feel like an unstoppable god for your efforts. — Alexander Cope
No Man's Sky
The concept of global and universal exploration and colonization planted in our tiny, child brains by our early education made it sound epic, noble and humanitarian. Then as we get older, some of us learn that discovery can come at a very high, moral cost. Classic sims designed by the likes of Sid Meier and Will Wright laid the foundation for this concept that history constantly forgets and repeats. No Man's Sky shows what the future may look like if this trend continues.

Sony and Hello Games' highly anticipated space strategy sim had a really rocky start during its initial release in 2016 but the updates and additions have more than made up for its original sins. The game's universe has over 18 quintillion (that's an 18 followed by 18 zeroes) planets to discover so it has a playability level that can only be measured in generations. Each places rendered its own plant life, chemical and physical animals and species that you can name, harness its resources from, and just create general chaos if you have that kind of sick and twisted mind.

It's also one of the few games where the payoff isn't by beating the game or vanquishing your enemies. It's about the journey you take and the decisions you make affecting your own story that seem to branch off in so many unpredictable ways, they can only be tracked by computers that can beat chess grand masters. The possibilities a game like No Man's Sky have created are just as limitless and unpredictable as its infinite universe. — Danny Gallagher
---
And that's a wrap! For now ...
Xbox has mountains upon mountains of great games, many of which aren't (yet) listed here, and we do plan to continue growing and expanding this article to accommodate more genres over time. The upcoming Xbox games list is absolutely gargantuan and set to expand ever further into exclusive territory thanks to Microsoft's studio acquisitions of ZeniMax and, potentially Activision, pending regulator approval.
Microsoft has never invested more in gaming content in its entire history, and as Xbox and Windows PC gamers, there has never before been such a diverse array of content on offer. It's compounded further by the fact most of these games above are also available for free as part of the Xbox Game Pass subscription, across Xbox consoles, Windows PCs, and even mobile devices thanks to Xbox Cloud Gaming.
If there are any games or genres you'd like to see showcased on this list, be sure to make a thread in our Windows Central Discord forum. Either way, thanks for reading, and game on!
Jez Corden is a Senior Editor for Windows Central, focusing primarily on all things Xbox and gaming. Jez is known for breaking exclusive news and analysis as relates to the Microsoft ecosystem while being powered by caffeine. Follow on Twitter @JezCorden and listen to his Xbox Two podcast, all about, you guessed it, Xbox!